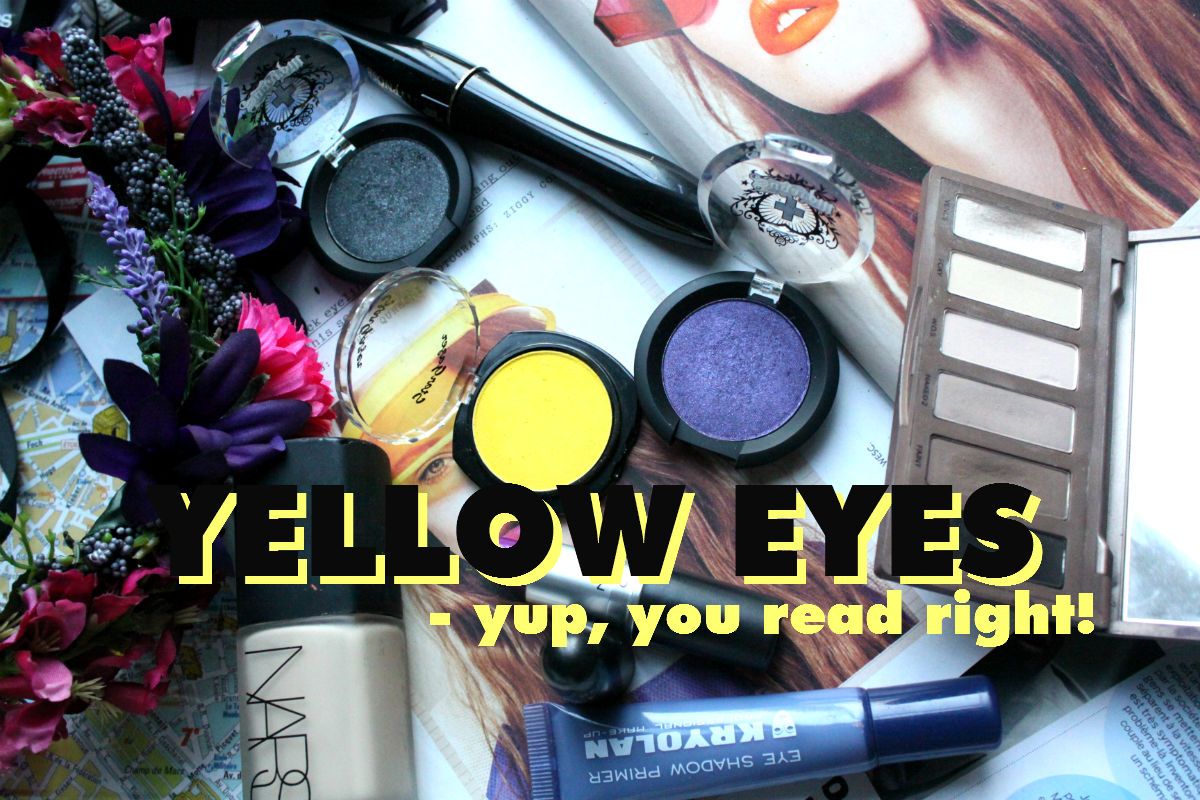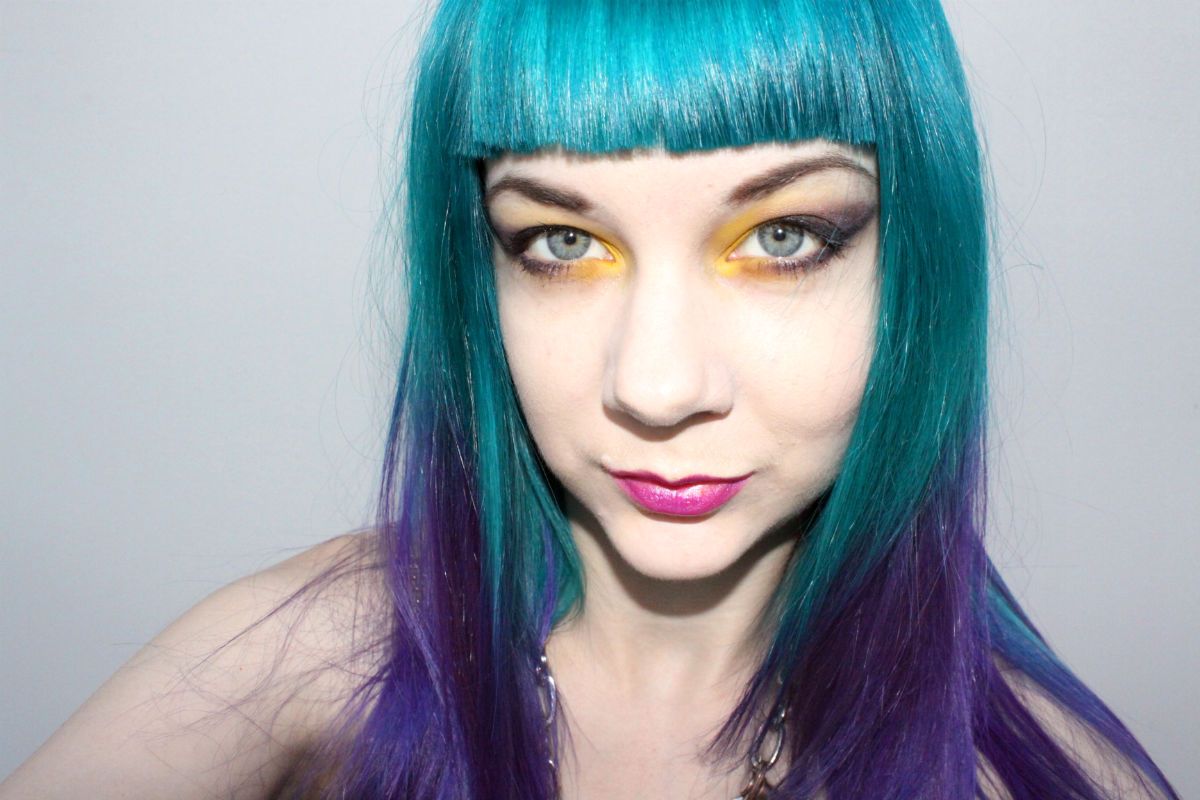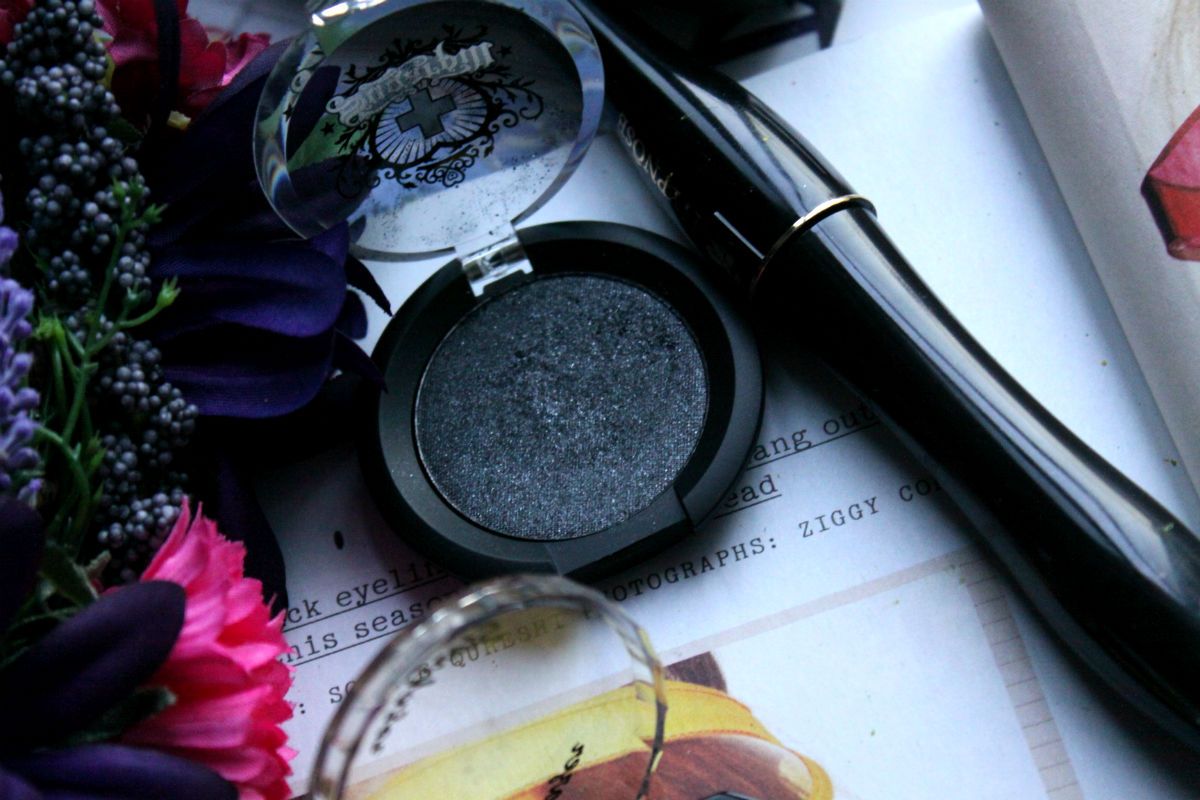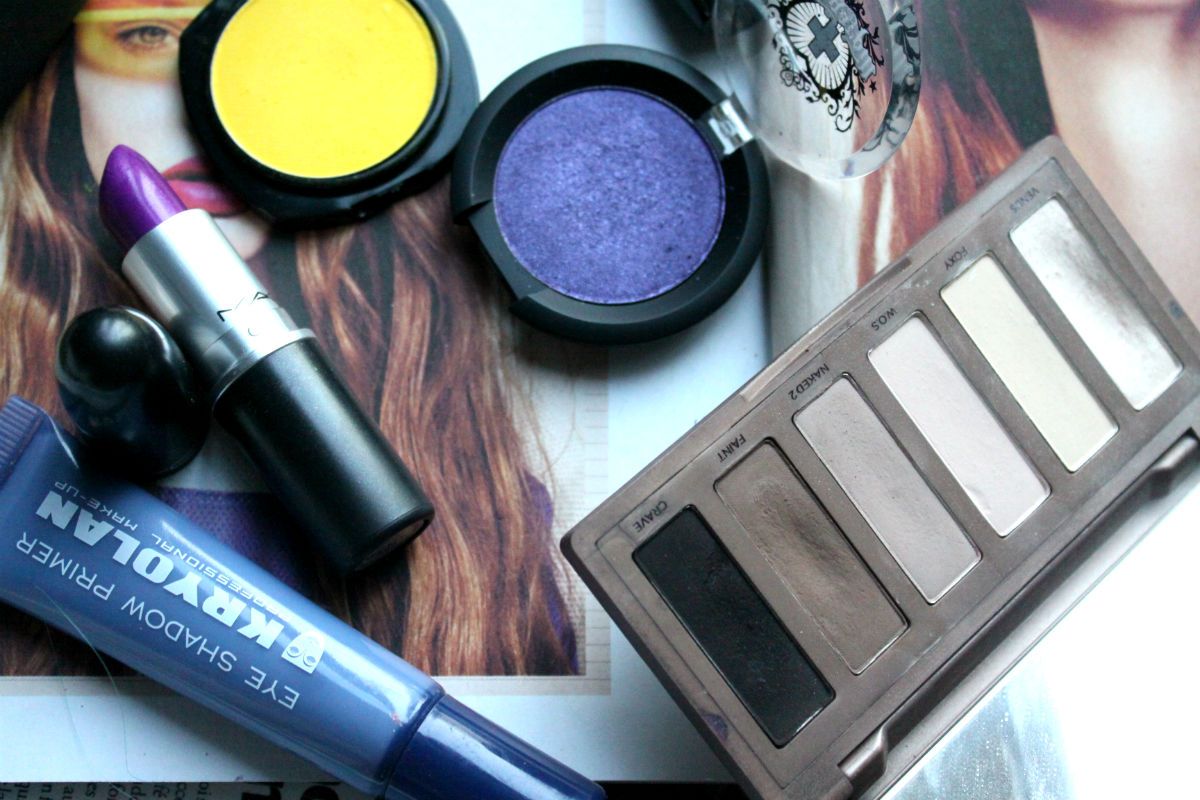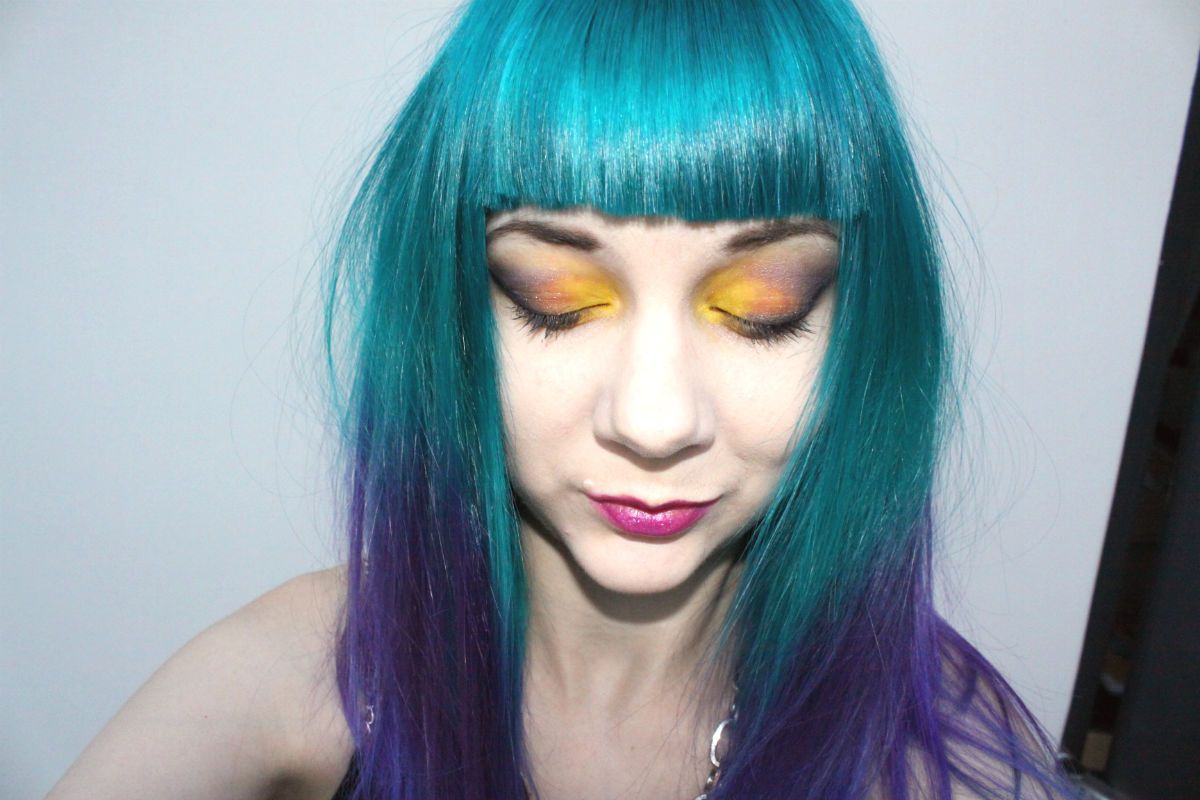 add a touch of yellow for a different kind of eye look
today's listening: 6th september; the 1975, sex
I love playing with makeup and experimenting with new colours. Yellow however, is not one i've ever plonked on my eyelids. Never. Yellow is one of my favourite ever colours though, it's so happy, it's radiant, it's bold and it's beautiful. I love yellow. You can ask
Sheenie
, who's bright yellow blazer I cooed over for a good couple of hours upon seeing her in earlier this week. (It was apparently a Zara buy, just FYI.) Anyway I got some bright bold pieces from Stargazer recently and one of them was a canary yellow eyeshadow, which I decided to get experimenting with!
The other shades used were my brand new Sugarpill Cold Chemistry pieces, which I have a separate post with swatches etc coming up soon, so consider this a sneaky peek. However, I wanted an icy cold purple to blend into the yellow and my Sugarpill one was perfect! My
Stargazer yellow is just called Yellow
which costs a reasonable £4. It is however, a little chalky to the touch. It does have fab pigment, but I found it clung in patches to the inner of my eye and needed a lot to blend. I wanted it to pop more, but I think it needed a brighter base - I used my clear Kryolan Eyeshadow Primer, which really helped! It did take a fair bit to blend but the Sugarpill purple was a great choice as using a fluffy brush they blended into each other seamlessly. I lined the eye with a little bit of the Sugarpill black (all names etc for these are coming soon!) and did my eyebrows with a slightly lighter shade in my Urban Decay Naked Basics palette.
Other bits I used in the look were my NARS Sheer Matte Foundation, my Lancome Hypnose Mascara and a slight dabbing of MAC Violetta. I think the whole look has a kind of Batman/Superhero kind of look about it, a bit evil perhaps? While I wouldn't necessarily first go with yellow, after wearing this for a few hours I felt quite confident that I could maybe one day leave the house with it.. it does look more subtle in real life.
What do you think of my dash of yellow eyes for a Friday night party look? Do you like Stargazer? I've got some more Stargazer pieces coming up soon! Oh and here's the first look at my new hair...!