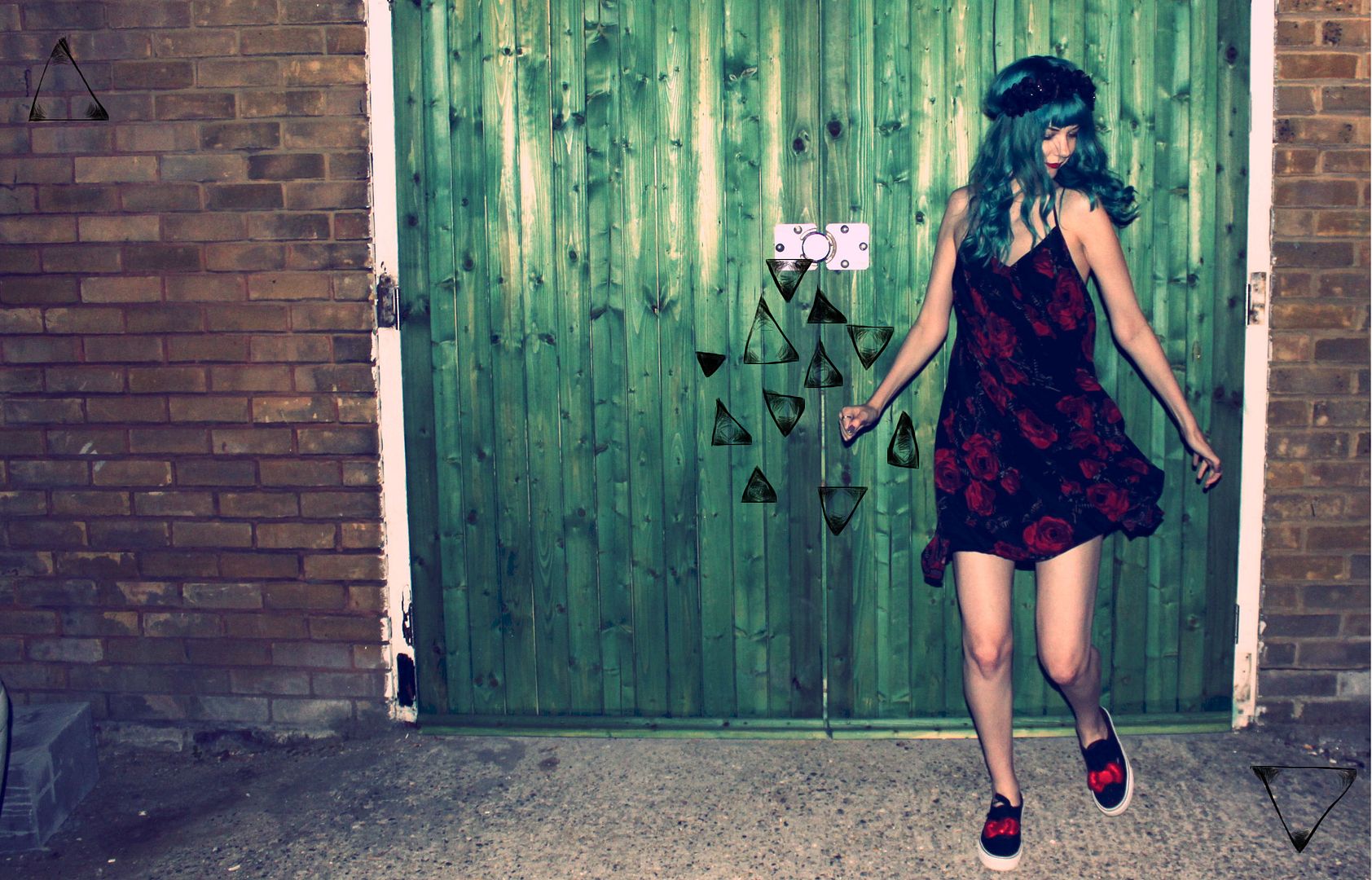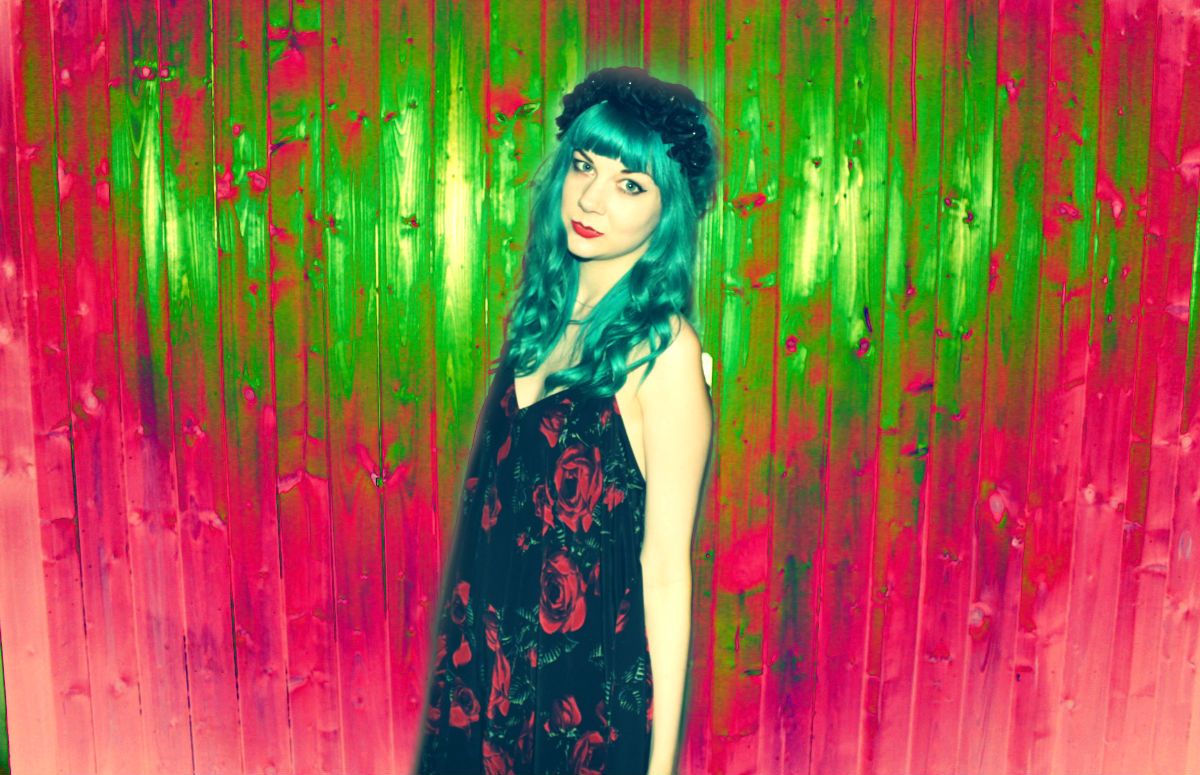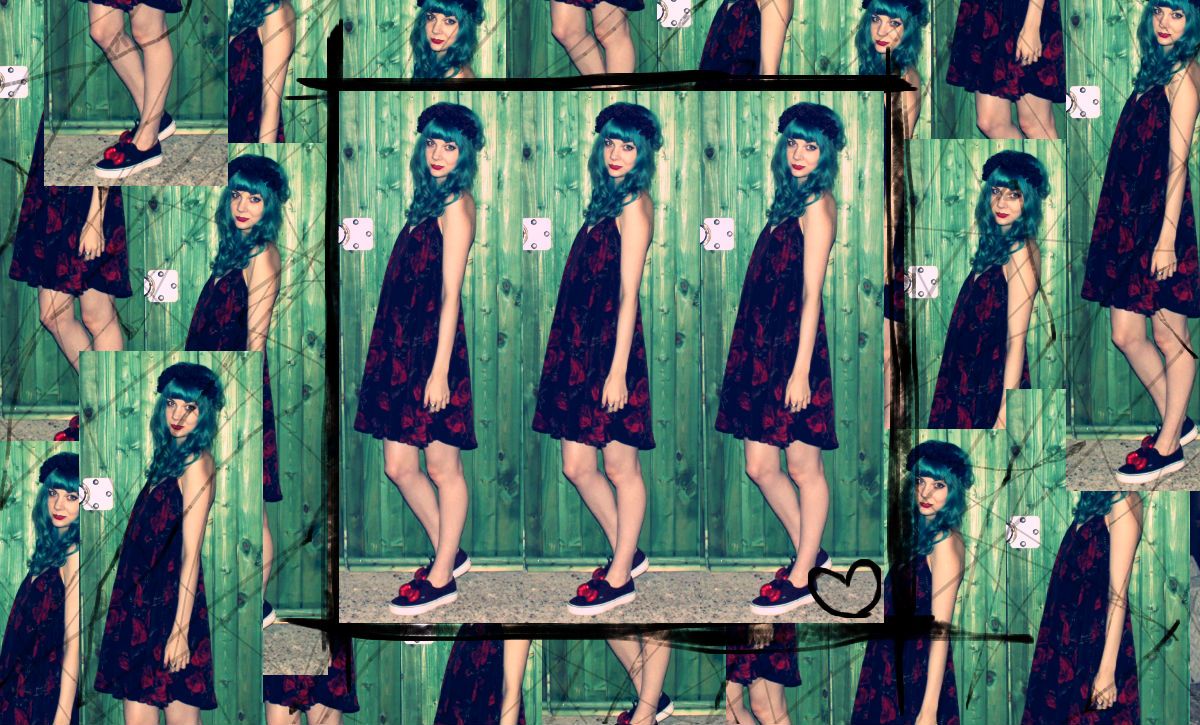 | dress: asos | shoes: hello kitty for vans | floral crown: primark |
today's listening 19th july; die antwoord, baby's on fire
There's so much girly in this outfit it's unreal. From the top, we begin with a floral head crown, heading into a floral dress, with a pair of vans with bows on. In theory, it should be as sickly sweet as a Barbie doll, but somehow when paired together this combo still looks cool without being too sweet.
I absolutely adore
this ASOS dress
, but just a heads up, it's huge. It might be cos of my lack of boobs that just doesn't hold the dress up but this is a size 6 and it's still a lot of fabric. I had to adjust mine (you might be able to see slightly in the pics, i've adjusted the straps with studs) to make it fit me better, so if you're thinking of buying it i'd say its worth noting that you'd probably need to go down a size.
George is a big fan of Vans shoes, and he bought me
these Hello Kitty ones
as a gift. What a sweetie! We headed into the Vans store, and he picked me out a really nice navy blue pair that would go with everything. As we reached the till, he heard me squeal and my face literally light up as I spotted the HK ones in the window. I shot George a look that must have been of extreme joy, because George just took them to the till and bought them for me then and there. I'm pretty certain a little bit of him died when he handed over his card to pay for shoes
with bows on
. His words were something like: "the bows do come off, right?" Oops, sorry George! I absolutely love them though :)
This is my favourite outfit at the moment and if the weather like this persists I can see myself heading on several weekend nights out in similar attire as it's nice and floaty and keeps me cool. Perfect. Also I will never ever get over my love affair with floral crowns. I want to wear one for the rest of my life ever. I own five now, in all different colours, and i'm just upset i've wasted years of my life not wearing them...
What do you think of this dress and vans combo? Would you buy the Hello Kitty Vans or do you hate them? Where you standing on floral crowns?