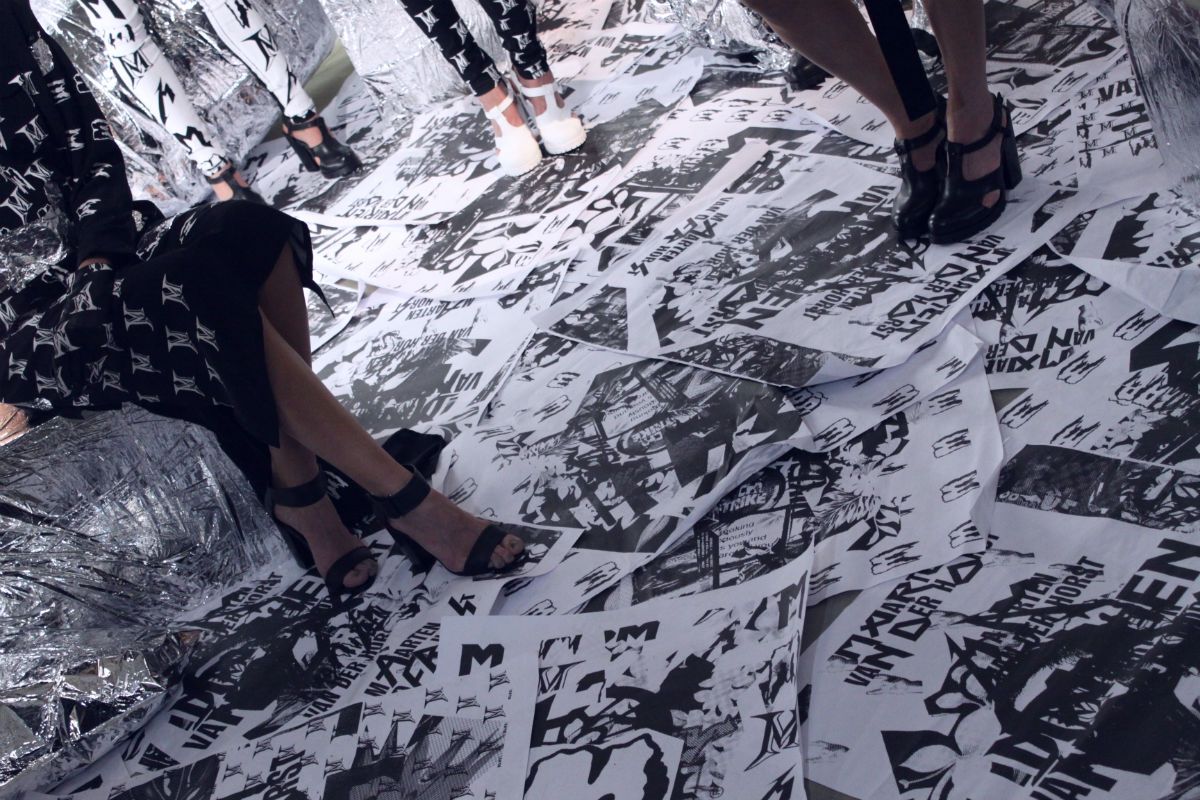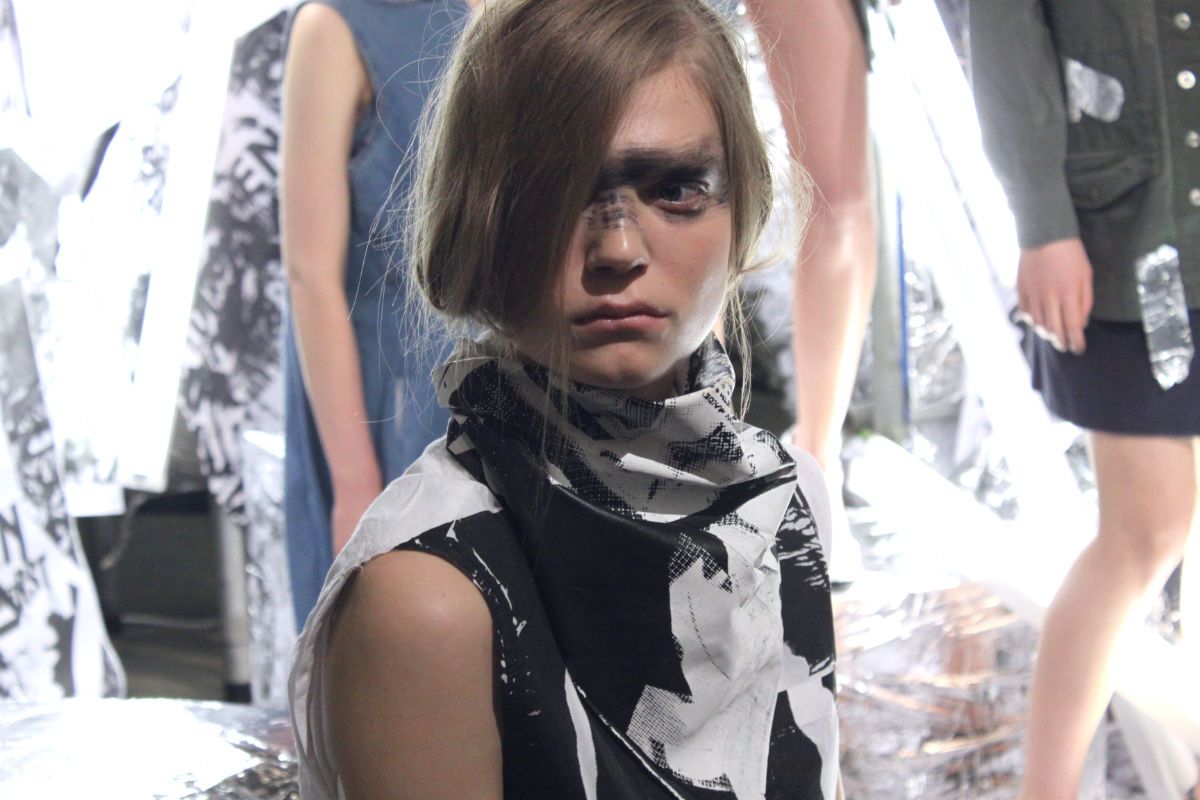 maarten van der horst at topshop space london fashion week a/w13
hair by toni and guy hair meet wardrobe | makeup by mac
Okay. I really geeked out at this show. I kind of tried not to, but everything about it spoke to me and I simply adored it. On the Monday of Fashion Week I made my way to the grunge and grime of the Banks in the Tate Modern - known as the Topshop Space during London Fashion Week - for what was promised to be a night of Heavy Metal infused fashion by one of the latest Fashion East proteges - Maarten Van Der Horst. Not only that but the show was brought to us by the bods over at District MTV, so you knew it was gonna be cool as. So the invite was laden with Iron Maiden references and the passes had the M on Maarten in the shape of the Metallica M... to say I was excited was an understatement. After days of pretty flowing LFW catwalks over at Somerset House, I was so ready for some grunge metal glamour and Maarten gave me just that.
Hair was of course by Mark Hampton at Hair Meet Wardrobe and I couldn't have picked a better hair stylist myself (not that that would ever be my job but y'know what i'm sayin'.) Super cool effortless messy bobs were created by plaiting the hair and then pinning the plait underneath for a faux bob effect. The rest of the hair was then tousled and pulled undone so it looked like the girls had been out all night rockin' it up at a party and just rocked in at midday the next day. (A look I can never *quite* pull off as well myself, mind.)
Makeup was by MAC and it was probably the easiest look I saw all season. Skin was made fresh using Prep & Prime Primer and then MAC's Mineralize Foundation was placed on the skin. Using a large artists brush (not a makeup brush) black was brushed over the eyes to create a big statement look.
Now i'm gonna be honest, I hate the clothes, Maarten. They're pretty vile. I see what you're trying to do, infusing popular culture fashion icon
ography
with a DIY punk anti-consumerism stance but it's just not something i'd ever wear. This show was definitely a statement show rather than a consumer show. What I completely and utterly
fell in love with
though was how anti-fashion it was, how punk, how DIY. There's Maarten expressing his statement in the middle of the Topshop Space by taking Topshop clothes and ripping them up. Putting them back together with duct tape and pins and whatever he can grab. Taking that real homemade 'zine element of the music industry and fusing it with destroying current fashion to create a look that will stay with me for a long time. I left the Topshop Space at 9.30pm on a Monday night feeling influenced, inspired, overwhelmed and creative. Maarten took our teenage bedroom creativity with clothing and gave it a platform in the rusty Tanks of the Tate, with very loud metal music blasting.
I was told the inspiration behind the show was Edie Sedgewick from Andy Warhol's Factory Girls, and elements of it were obvious to me - the industrial set up, the slight nod to the era - but it was all totally brought up to modern life and expressed in a 2013 punk fashion. In my eyes, it's cemented the stone that Van Der Horst is certainly one to watch, and you read it here first if you start seeing Christopher Kane style hype pop up over this young man in the walls of Topshop over the next year or so.
What do you think of the Maarten Van Der Horst show? Fashion or statement?