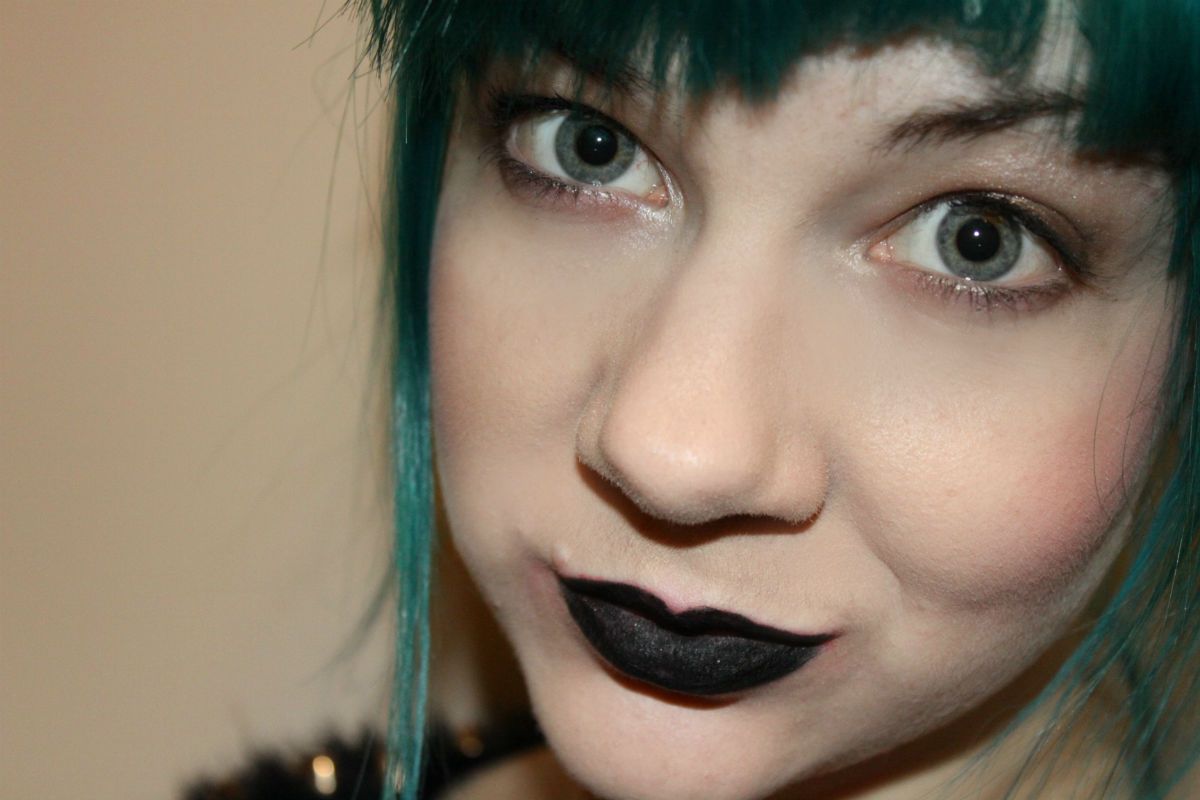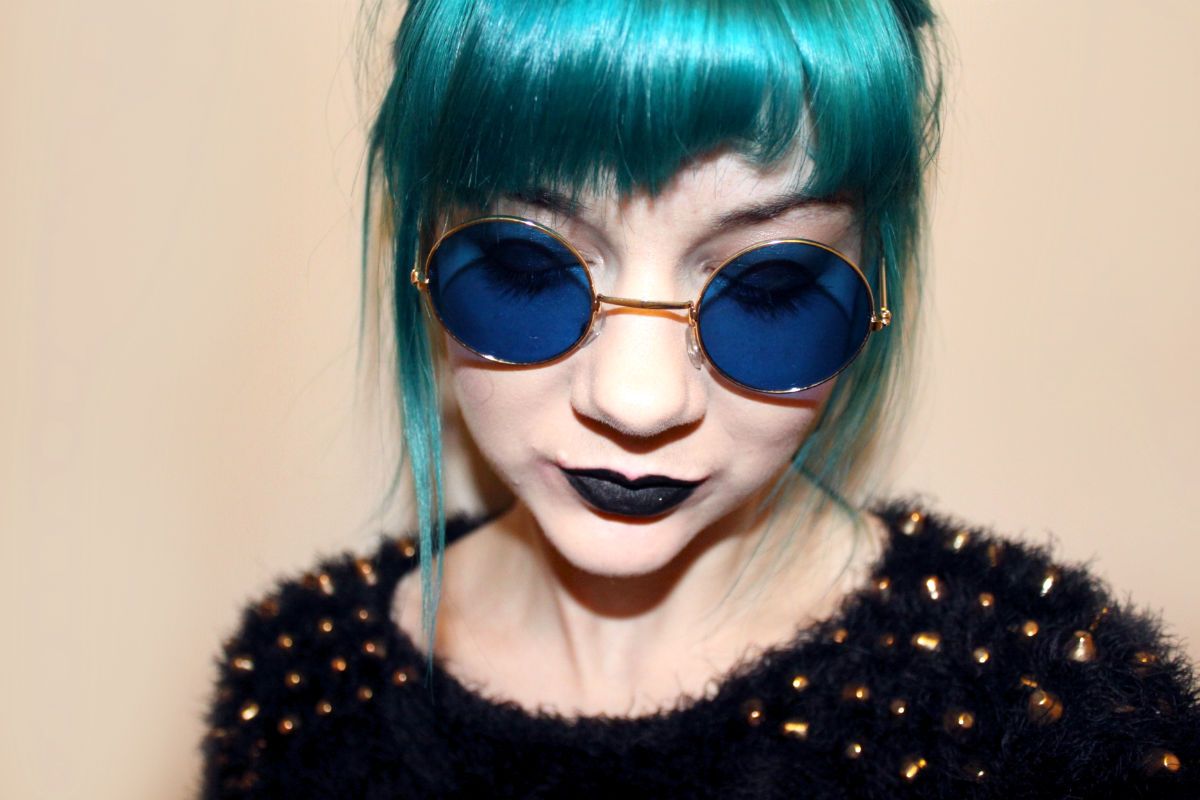 black lips inspired by moschino cheap and chic at lfw a/w13
So after spying the gorgeous Kenneth Cole ombre lips at NYFW and then
giving them a go at home
, I was keeping my eyes peeled for another lip trend at LFW and it did not disappoint. There were quite a few hot lip looks, but the one by
MAC for Moschino Cheap and Chic
was a whole new level of awesome. Why? Because it was a simple black lip. Yup, you heard it, a
black
lip. All the MAC team (led by Hannah Murray) did was simply use MAC's Kohl Power Eye Pencil across the lips and finished with a flush of pink on the cheeks.
For my look, I decided to do a soft brown smoky eye but keep it really neutral. I played up the pink cheeks inspired by Moschino and I used a Rimmel black pencil to define and colour in the lips. My immediate thought upon application here was "oh god." But it quickly changed to... "ooh I quite like this!" It definitely lends itself better to a plainer face so the key is prepping skin for perfection and keeping the rest of the face plain and simple - the last thing you want to do is go all out with your eyes, in fact it's probably best worked with no eye makeup, or just some soft brown like mine.
I decided to wear mine with a little
Gaga inspired Paparazzi vibe
, by donning some shades for effect.
I think black lips definitely divide opinion, with some people hating it and some people loving it it's definitely not for everyone. The Moschino catwalk showed that while they may be penning it as an A/W trend, I can't see it being embraced that hugely on the high street. Or maybe it can? With the ever changing consumer makeup brands becoming more alt-friendly and the vibes and ethos of the DIY punk era ringing true through our ears, can we embrace the black lip? Or is it gone for good?
Will you be giving a black lip look a go, or is it not for you at all?