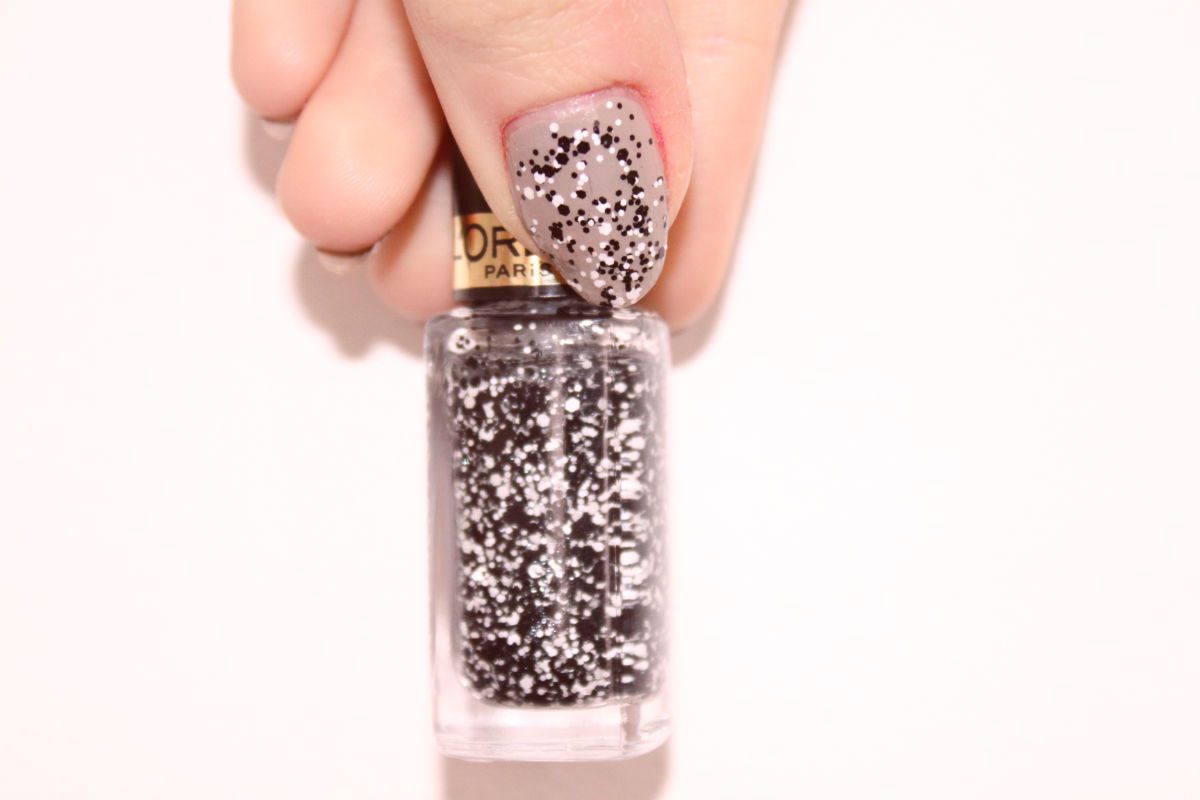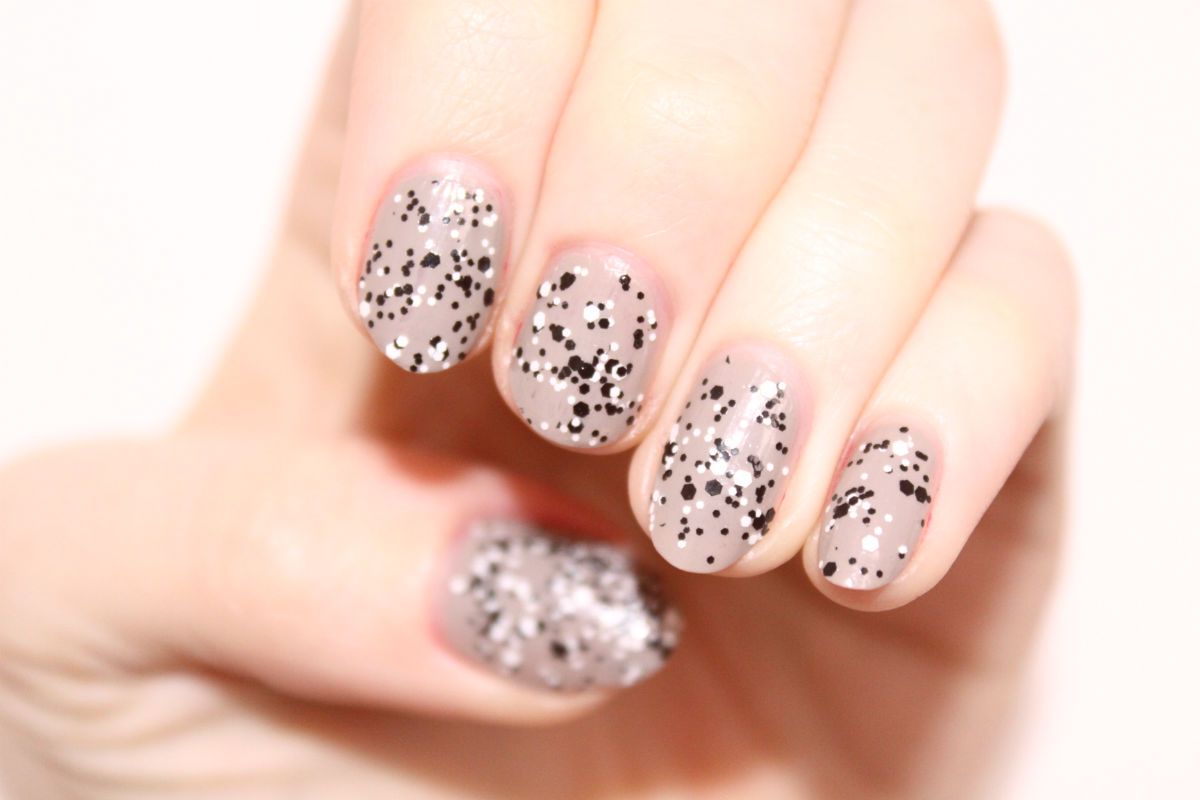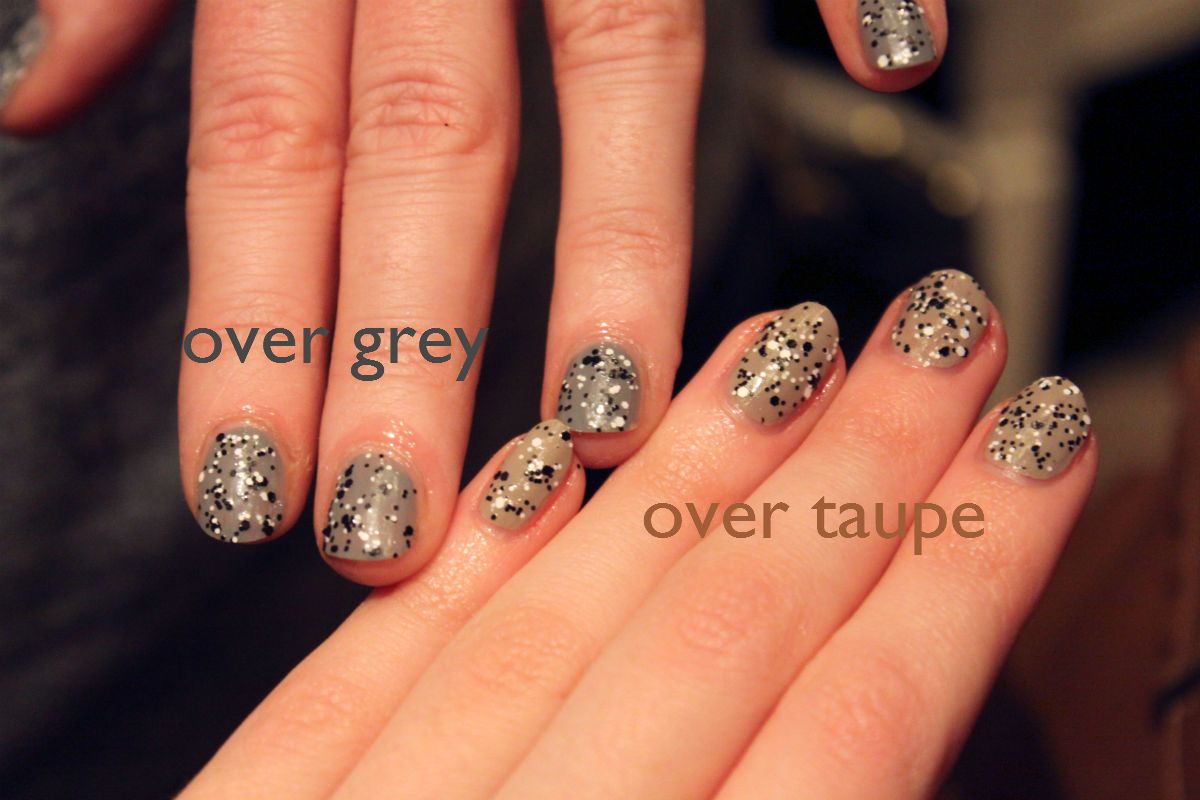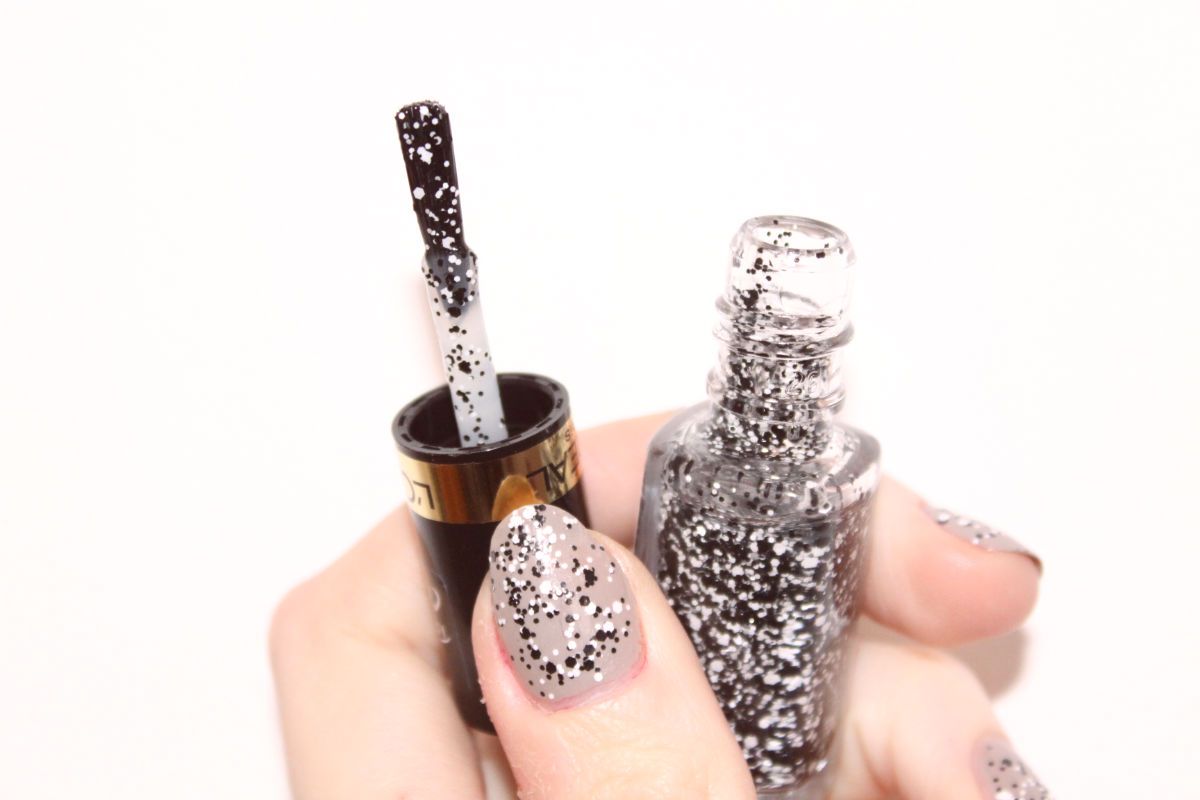 l'oreal color riche top coat in confetti
This speckle nail trend is a huge thing for spring/summer and it's definitely going to be the new glitter! Yesterday I popped down to a big L'Oreal showcase of all their spring/summer bits and bobs across the whole brand and these gorgeous top coats totally caught my attention. They popped it on me at the event over this gorgeous taupe colour called Chinchilla which is also from their collection, and Jen (pictured above) also had it popped over a grey shade from the range too. I really like it over this kind of muted natural colour as it seems to make the top coat really pop.
Both shades here are shown with just one coat! I can't believe Chinchilla was so thick and pigmented in one go - so good for when you're in a rush or just want your nails done quickly.
I really like this cute top coat, it does remind me of the Illamasqua Speckled nail varnishes but it does create a slightly different look.
These will retail at £4.99 from the next month or so as far as i'm aware - my press release just says spring/summer, so keep an eye out for these appearing on your shelves! What do you think of the speckle style trend? Do you rate it or are you bored of it already? Do you like this look?