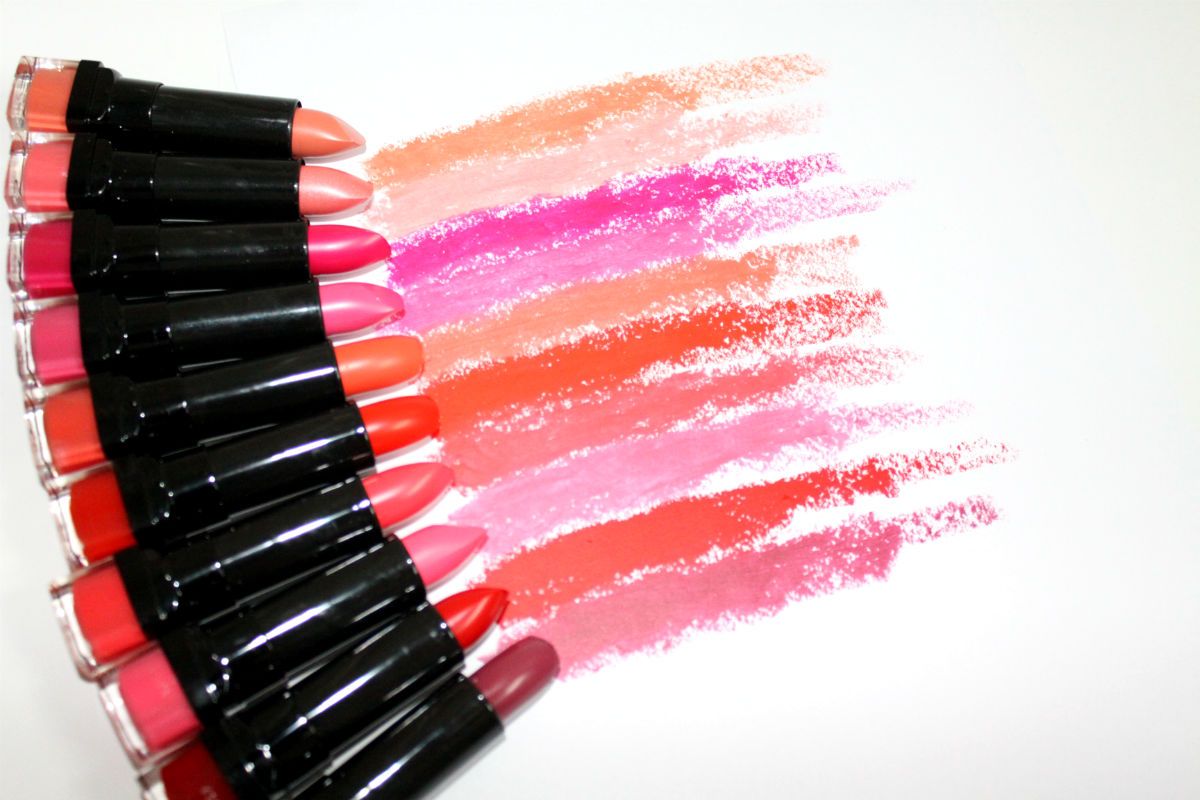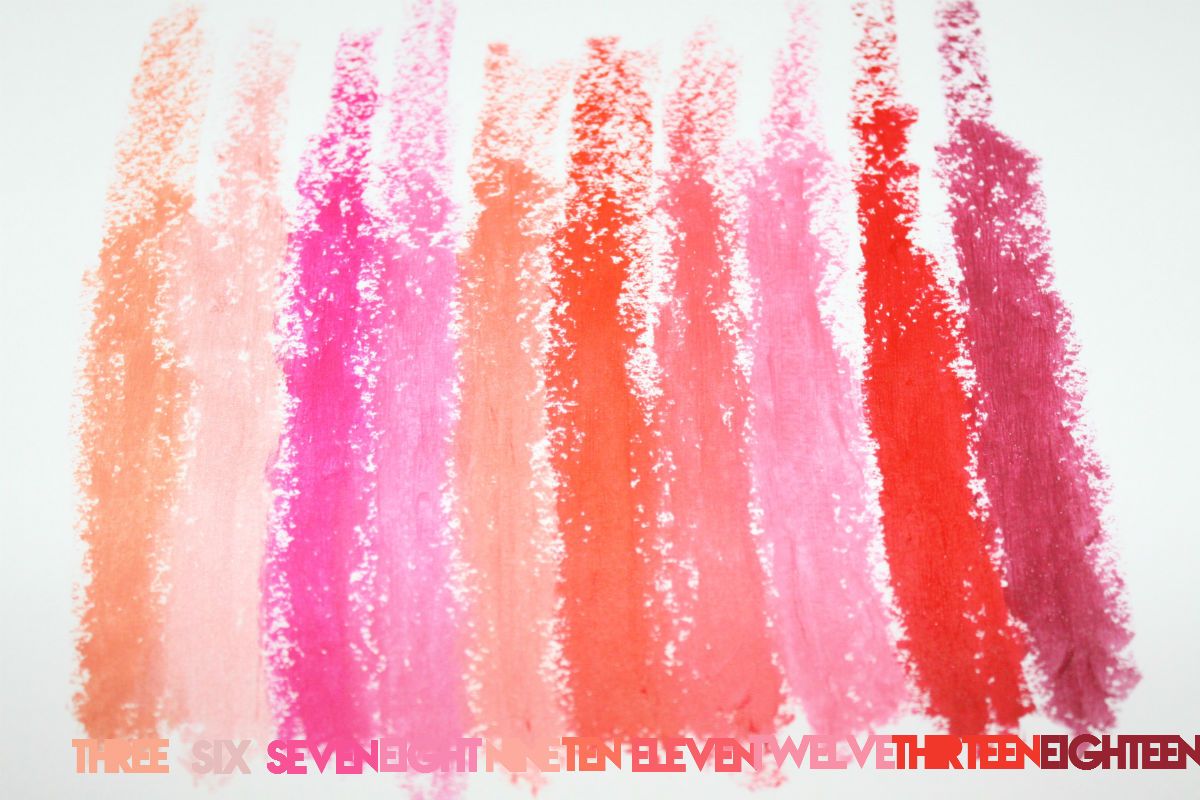 bourjois rouge edition lipsticks
Okay so you may have seen a fair few of these posts floating around over the last couple of months and i'll be honest with you i've had these lipsticks for about five ish weeks now! What i've been doing is i've sat the little holder that they came in by my front door and as I leave the house i've been grabbing a new one each day and slowly but surely trying them all and discovering them. I've taken some hi-res shots above so you can see all the different colours on my lips too!
The Bourjois Rouge Edition lipsticks are a new range to hit the shelves for Bourjois and they were a Selfridges exclusive before now just this week or so heading into Boots and Superdrug for easier purchase! There are actually 16 in total and here are my top ten for you guys to see! I recommend reading
Katie
,
Laura
,
Sabrina
and
Milly's
take on this post too to see what their picks are!
The only ones I haven't really been impressed with are six, nine and to a lesser extent eight, just because they're a bit frosted (six in particular!) and not as pigmented as the others. My all time fave is number ten, I wore it to death over Fashion Week, and I really love number three too. They're moisturising which I really like and they seem to last a fairly long time, about 2 hours before touch ups, especially the pigmented ones - ten and thirteen in particular. The casing is sturdy and doesn't come apart in my bag and the bullet isn't awful to apply straight from the tub, it can take a little practice to get it neat though! Number ten really hasn't left my side since I got it and it's my new favourite orange toned red!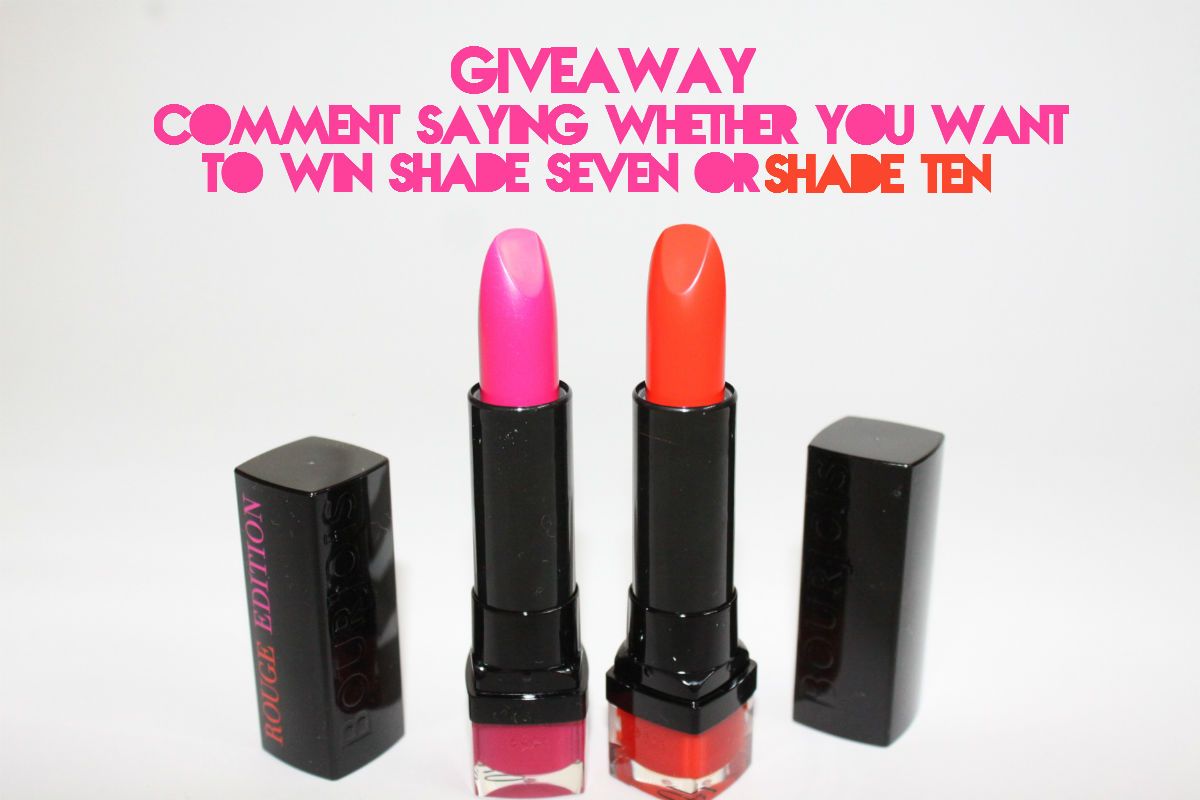 So cause Bourjois are super kind they actually offered me twelve lipsticks to review, but I really didn't need that many (I didn't really *need* ten lets be honest) so I picked two extra of my two favourites to do a little giveaway with and the superstars of the line for me are shades seven and ten! So just to clarify there will be two winners and all you need to do to enter is leave a comment on this post saying whether you want shade seven or shade ten, and leave me your twitter handle so I can tweet you if you win. You need to be UK based and the competition will close 5th March at midnight - please also be a follower of TLL via Google Friend Connect on the right hand side there!

Bourjois Rouge Edition Lipsticks cost just £7.99 and should be rolling out to a store near you now! What do you think of the shade range? Do you like these ten I featured, any faves? Let me know!