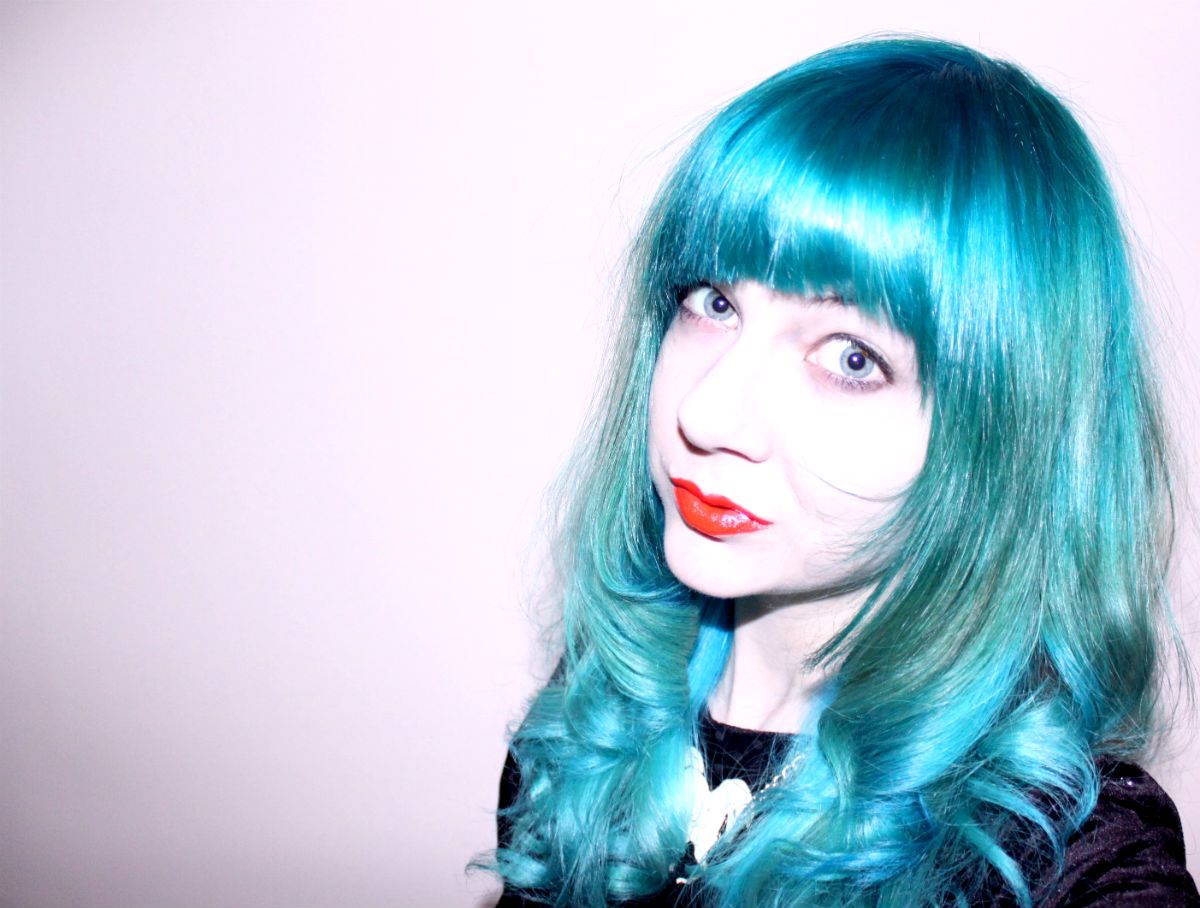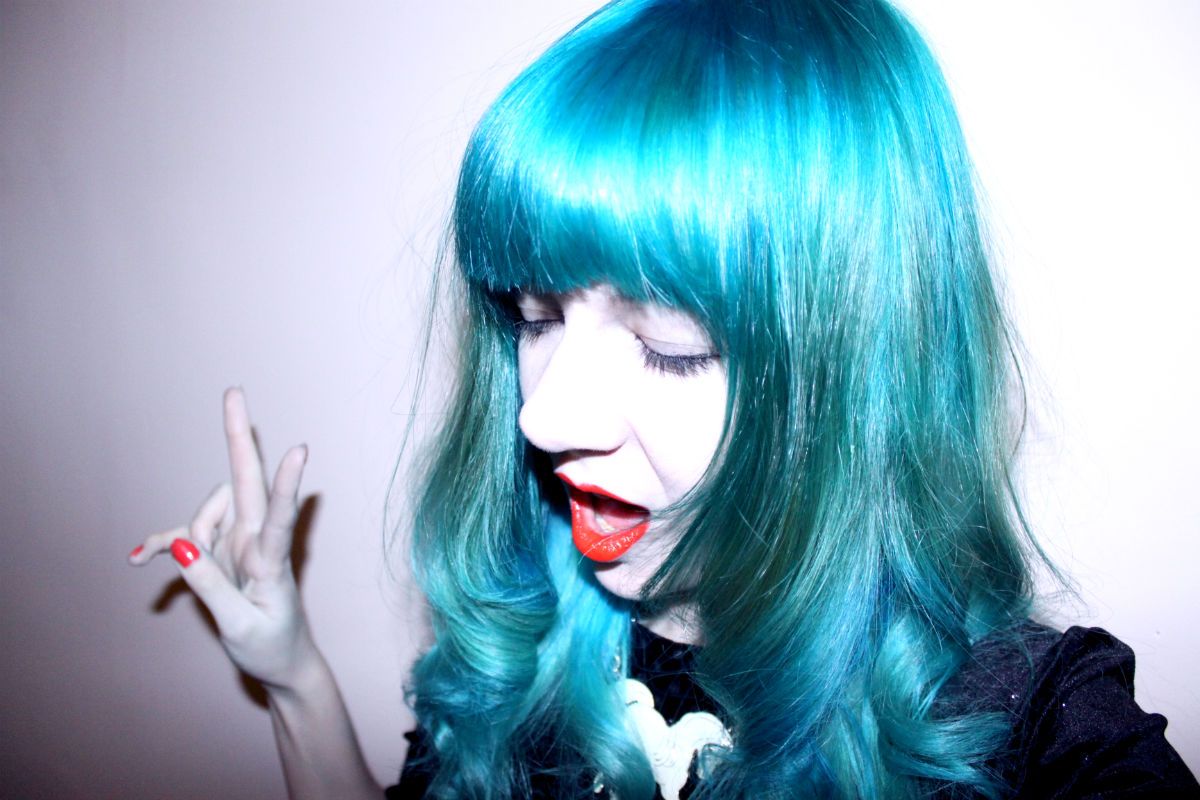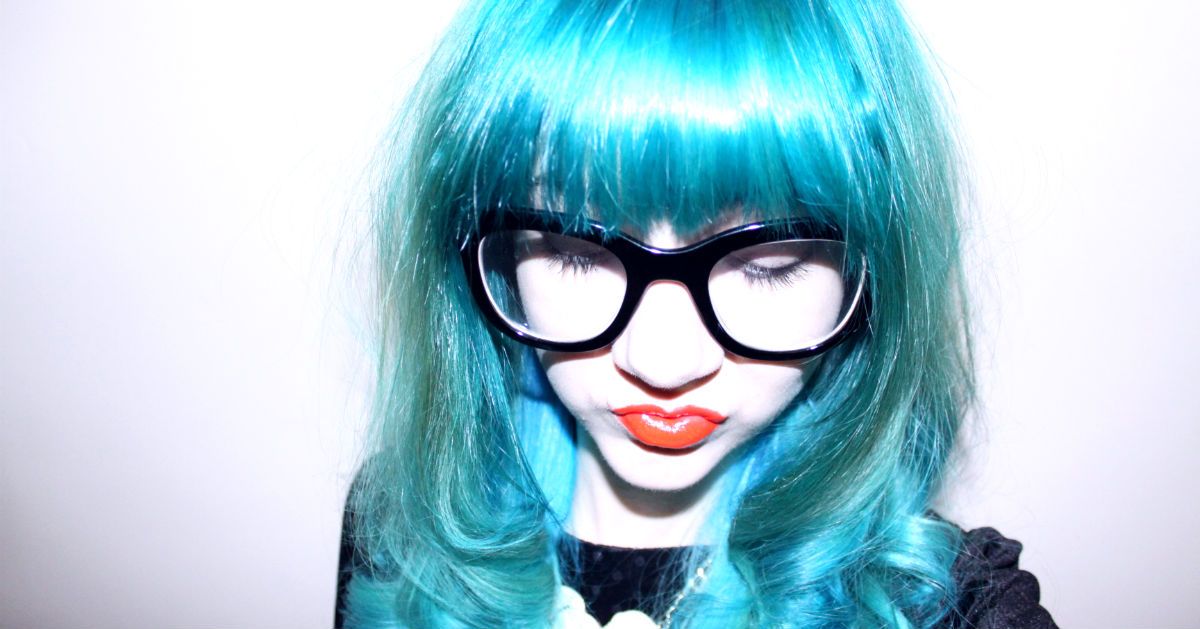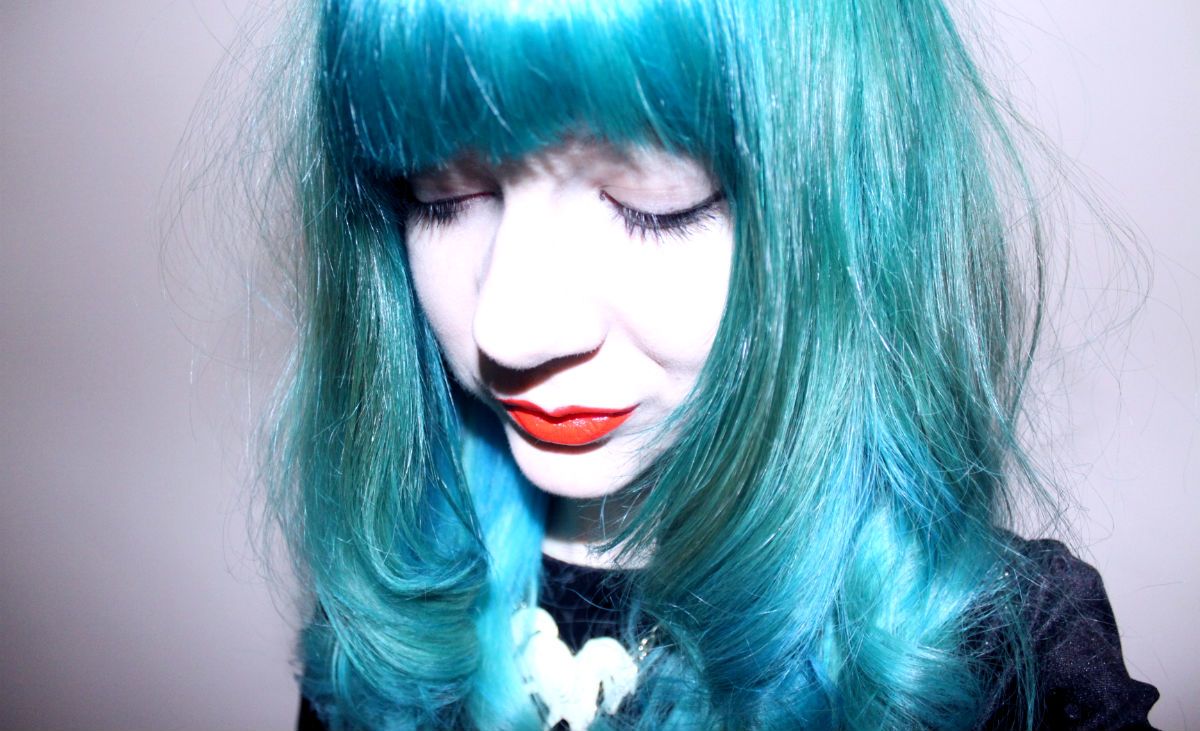 my hair never sleeps.
So as always you know I can never rest easy on leaving my hair as it is. It has been about six months ish since I implemented turquoise dip dye into my life and a very spur of the moment decision last night left me with now... this hair. You know i'm always one for self expression and being carefree with my hair, at the end of the day it's just hair. If I hated it I could fix it easily enough.
Doing this took me about 24 hours overall. I had to bleach my hair once using a 40 vol bleach to properly lift all the black out,, and then I let it rest over night with a hair mask on. (One I made myself from TREsemme Leave in Conditioner and L'oreal Extraordinary Oil) and then today I bleached it again twice using Schwarzkopf XXL Live in 00A Absolute Platinum. Two of those took the hair to a bright blonde/white and from there I covered it in Crazy Color Sky Blue mixed with La Riche Directions in Turquoise to get this bottle blue turquoise tint. I just did it all over for now, the idea was to have a bit of a dip dye but for now I think i'll leave it like this and perhaps rub some dark purple into the tips at a later date - give my hair space to breathe a bit!
It's very colourful and very bright but it's very "me" and I hope you think so too. It's gonna take a little bit of getting used to... but at the moment I love it and i'm happy with how it turned out.
I sometimes have a bit of crisis of confidence over who I am and how I look and the idea yesterday was to actually bleach out the turquoise and dye all my hair brown and be a regular coloured hair girl. But after chats with my girls and realising that no matter how low men or society can make you feel, i remembered why i'm me and why this makes me happy. I hate that for a split second I lost sight of that, and I lost sight of my individuality. Don't ever lose sight of who you are, regardless of what people say to you or make you feel. Cos if you don't love me for who I am then you don't love me at all, and i'd rather figure that out now than later along the line. Happy Sunday mermaids, down here all the fish is happy, as off through the waves they roll. The fish on the land ain't happy, they sad 'cause they in their bowl...
Don't wanna change, and I don't wanna be ashamed, i'm the spirit of my hair, it's all the glory that I bare.