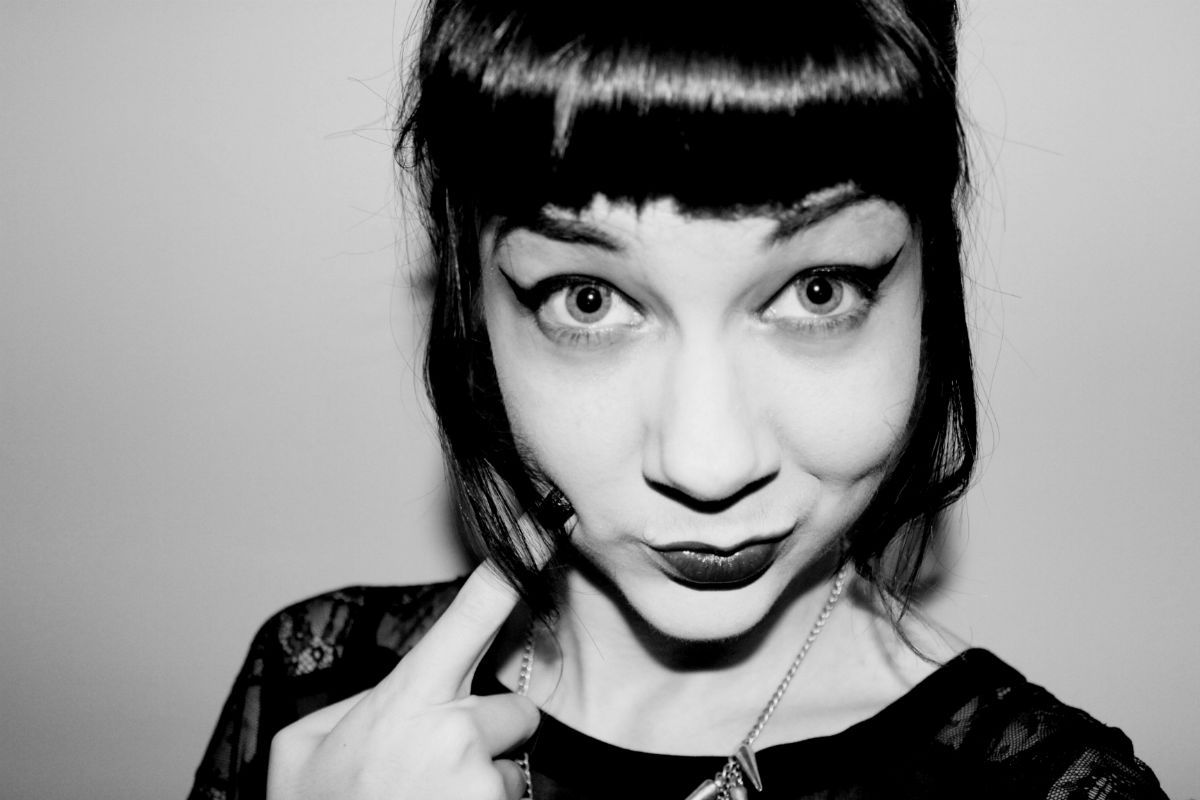 happy new year! i hope whatever you did it was wonderful.
What is a life without risks? We avoid risks in life, so we can make it safely to death.
Lets not beat around the bush here, I know it's new year n'all, but facts are facts. We will all die one day. We will, it's true. We can't avoid that, sorry. So knowing full well that sadly deaths door is always around the corner whether it be soon or far in the distant future, why do we as a race live in fear of taking too many risks? To be honest, I got no idea fully, but this media over saturated world we live in can't help at all. Huge, powerful publications tell us about things we could die from, horrific attacks that happen in the world and deadly animals on a near on hourly basis let alone daily (mail). Gosh, it's no wonder we even leave the house!
Thing is, you can't fight the inevitable. You also, should let nature run it's course. I don't have a child, but when I do, I know about some things I need to teach it. Let's take getting a little cut as a prime example. So off we go, it's a lovely summers day, we're a lil bub toddler and we're super excited about playing on the gravely playground. It's not long before we've gotten over excited being a mermaid and slipped and grazed our knees. Oh god, we cry, oh how we cry. We cry for England. Why does it hurt so much? The unexpected pain of something we never knew existed, a part of our human body we never felt, emotions we're all too new to, overwhelm us and leave us scared, so scared. We bandage up the cut with a plaster, and the next day we are confronted with the playground again. We knew that yesterday the playground hurt us, but do we stop playing? Of course not. We enjoy playing, it makes us happy. My mum was forever cursing at me for coming home from school with a brand new hole in my brand new tights every single day from slipping and falling. I never let a cut or a graze stop me from playing mermaids on the playground.
Love, as Amy once so sadly sang, is a losing game. Relationships and heartbreak can tear a person apart. You can fall in love, then have your world fall down around you not too shortly after. That man you thought you loved? It can disappear in the flash of a pan. I've had some real downers with men lately. I don't talk about this a lot, but i'll open up, because being relate-able is only half the game isn't it? We know my past relationship failed because my ex cheated on me. (I know you know that, you forum dwellers!) It's okay, I brushed down and got back out there again. After all, he was just one in around 30 million men in the UK alone. I met a new boy, real sweet dude, played in a band. Definitely wore my heart on my sleeve, and probably due to the pain of my previous relationship, clung onto his own sleeve a little too hard, and pushed the free-spirited touring musician away. This is a hard form of heartbreak, because it makes you left feeling a bit silly. Well I did, anyway. But it's okay, that's just 2 out of 30 million. Brushed down, fresh dip dye, new thoughts. It wasn't long before I bonded with another guy, again, seriously lovely, few dates down and I really liked him. Loads in common, played it much cooler, less sleeve clinging, more you-come-to-me. He did, every single time. But then I found out he'd had a girlfriend the entire time. This form of crushing heartbreak is unexpected, and revokes some new and humiliating feeling emotions.
Instead of hurting at the pain and vowing never again to go through with it, i've been a firm believer in the fact there are better things on the other side. So, I take more risks. I go and meet new guys, I go and hang out in new bars, I add that cutie on Facebook - cause why the hell not? Worst case scenario, I get my heart a little hurt again. You know what though, it honestly can't hurt any more than a lot of my man related junk in twenty twelve did. My little lipgloss heart is big, real big, it's bandaged and stitched up, but it works, and i'll give it all to the right boy when i've found him. But finding him is a risk i'm incredibly willing to take for the pay off is far worth it for a hopeless romantic soul like me.
Why take a risk? Well, what's stopping you? Sit back and think what really is pushing you away from saying "yes" instead of "no". Is it fear of rejection or hurt? Is it the worry of humiliation? Do you think it can only devour your life instead of enriching it? Whatever your thoughts, place them rationally and realise that success in any field of life is only achievable through risk taking. The most successful and powerful people on this planet only got there through taking a huge gamble. It can, and will probably somewhere along the line go wrong. But that's fine, that's part of it. That is nature taking it's course. Things must go wrong to learn how to be put right. You simply cannot build perfection on a foundation of perfection, it must start as rubble and dust first.
You know, i'm a twenty three year old woman. But most days of my life I feel like a wide eyed five year old. There's still so much to learn, so much to experience, so much to see. I don't think i'd ever be where I am now or anywhere near the path to fulfillment in life without having taken any risks. A risk can often mean danger, but without danger there is no excitement. Take a risk until your heart races so hard you think it's going to burst out of your chest. Take a risk that hurts you so much you cry until you're physically sick. Take a risk that makes you shake with happiness. Take a risk on her, and take a risk on him. You'll never know what would have happened if you don't.
Twenty thirteen for me is the year of saying "yes" much, much more. And if i'm honest, I already say yes far, far too much. It's the year of being a little selfish to the point of risk taking for my own benefit, and it's the year of jumping from the rooftop just because I feel like it. I'm going to book that flight to New York i've wanted to book for the last five years of my life, i'm going to ask that boy out that i've been swooning over for weeks, i'm going to get that tattoo i've been meaning to get and i'm going to do with my blog and my career what ever the hell I want to - I will take that risk. I will go almost anywhere, to find where I belong.
About that tattoo? It's this lyric: But i'm willing to find out, what 'impossible' means.
Happy New Year - Love Zozo
x