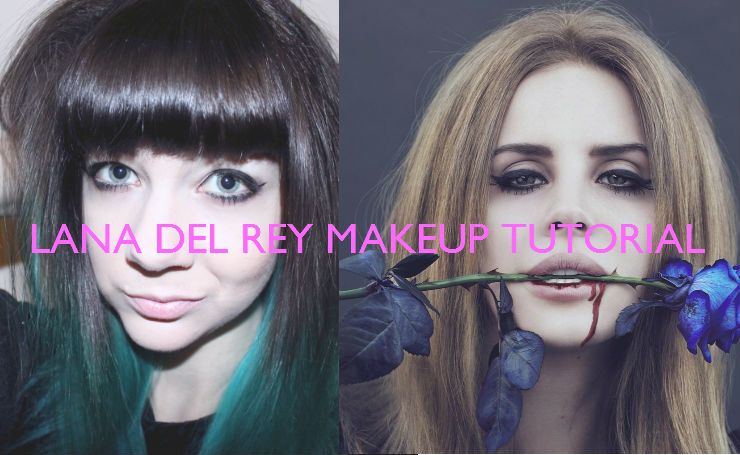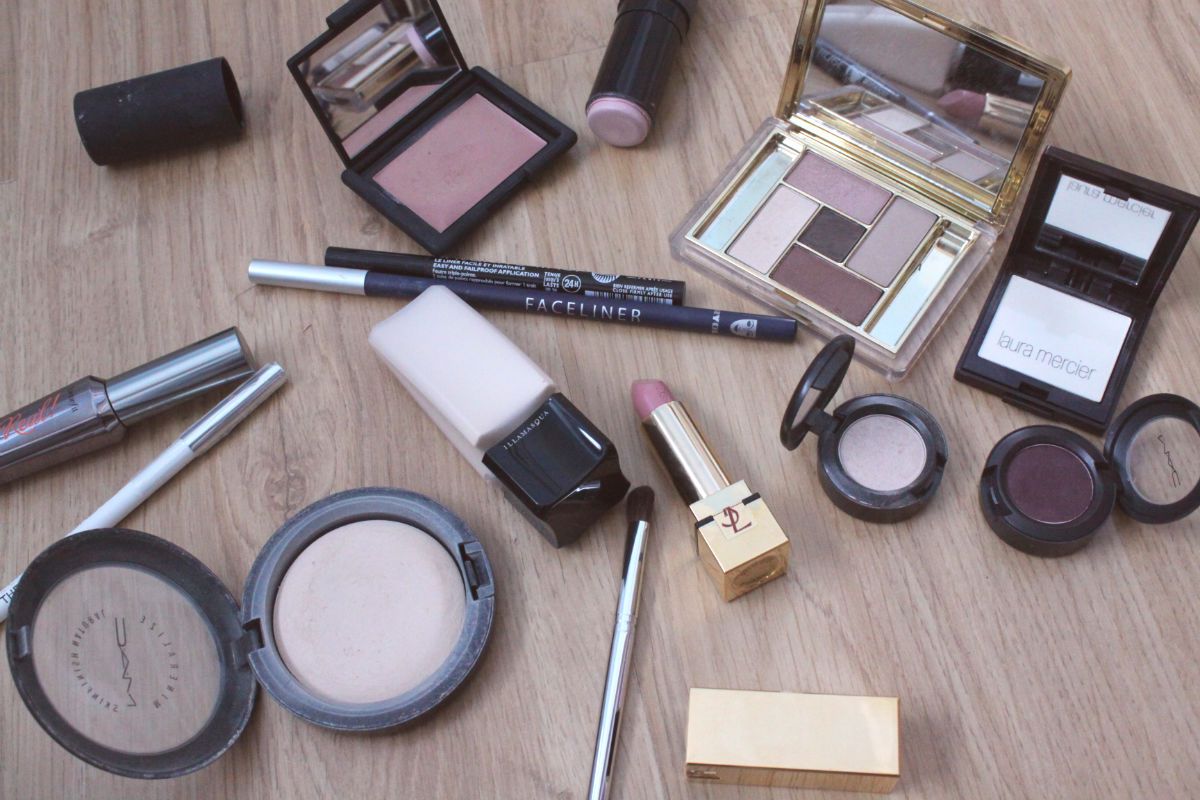 lana del rey makeup tutorial - nude cut crease
I am on the fence about Lana Del Rey. Wanna know why? Well, I really like her as a person, I think she's flipping beautiful and awesome, and I do genuinely like that Born To Die song but I find her voice and style to not quite be my cup of tea. I think i'd just rather listen to June Carter Cash. Anyway, I digress. One thing that makes me melt at the knees whenever I see her is her flawless nude 60s inspired makeup so I thought i'd set about creating a look inspired by it as it makes a gorgeous evening look. Bit of a long post so here we go!
After applying a base to your eyes - for this look I just used my foundation - buff in a bright white matte eyeshadow. I actually used Laura Mercier's Translucent Setting Powder as it's a perfectly nude white and doesn't look too bright eyed on me cause i'm so pale! Then using Estee Lauder's palette in Surreal Skies and MAC's Sketch, softly blend the matte and purple shades through the crease of your eye. Everyone's got different eye shapes here, so this look will come out differently on everyone. Lana's are very different to mine, mine are much more hooded, so the look is a bit different to me than her! Finish the eyeshadow look by taking the softer shades in the palette and MAC's Shroom and blending it into the inner corners of your eyes - to soften the pale white.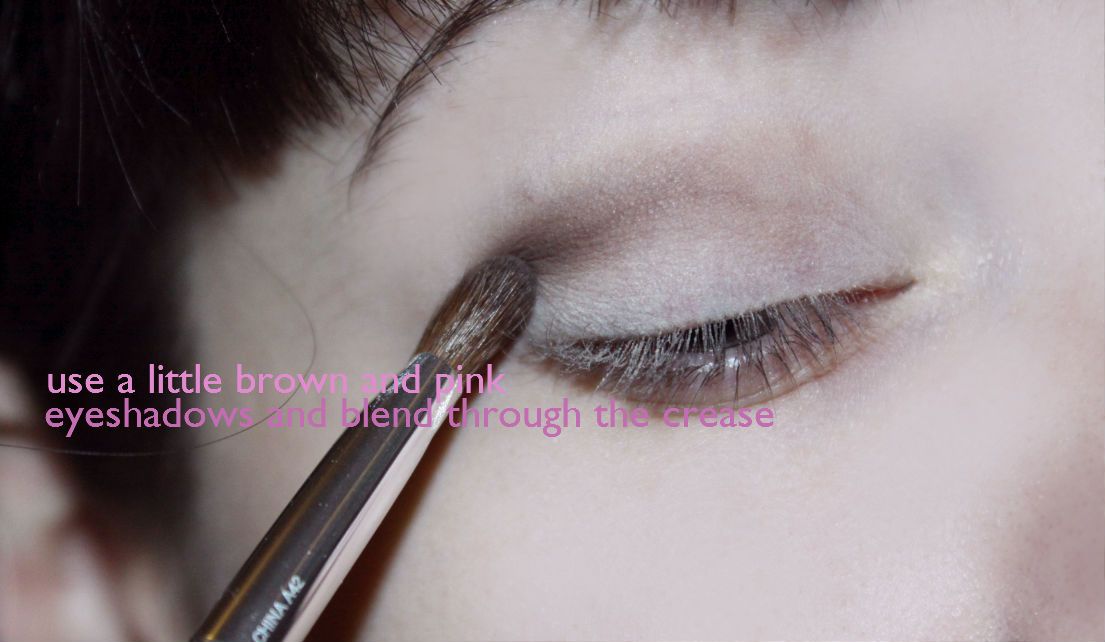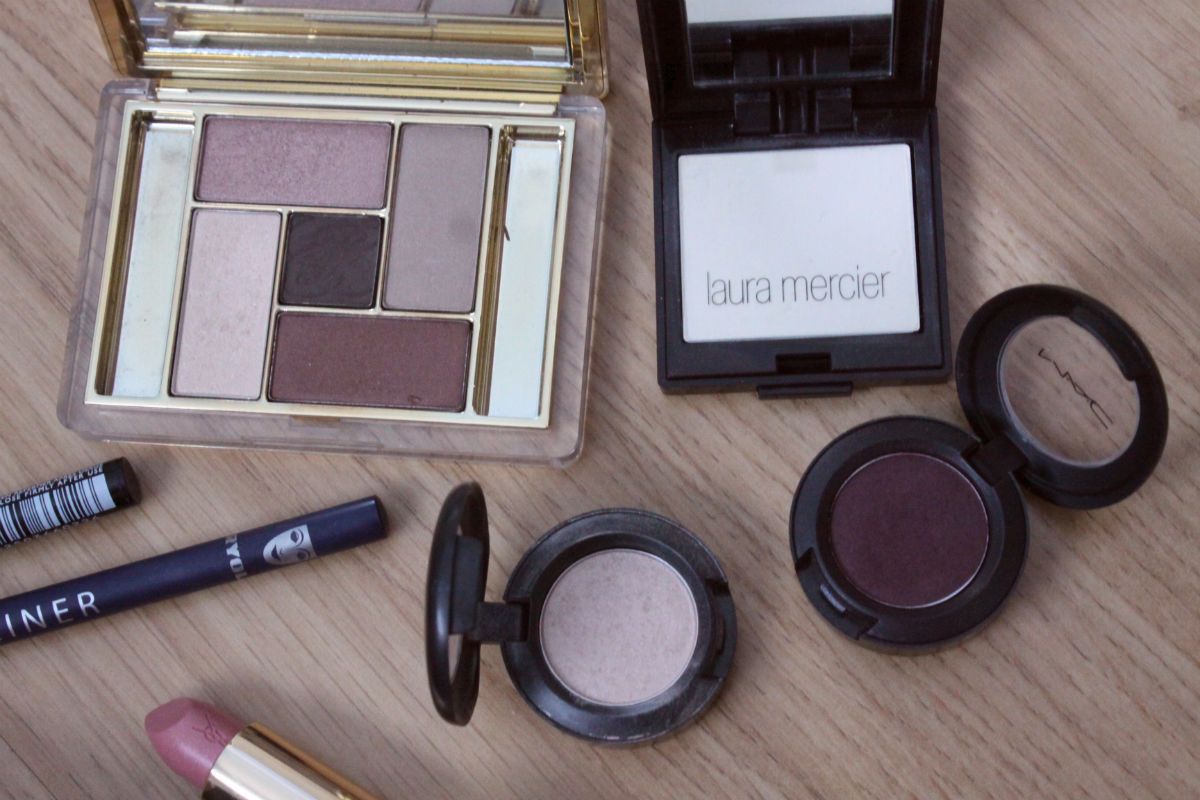 Create your base using your foundation and ensure it's applied perfectly and to a fairly matte finish. I used Illamasqua's Liquid Foundation in shade 115 as it's a really pale tone. If you're not quite as pale as me, finish with a paler foundation if you can - Lana's look here is really soft.
Take your cream blusher and really define the cheekbones. I love NARS Penny Lane for this, because it's pink but not too bright. Lana sometimes wears a pop of pale pink blusher, but for this look it's kept very vintage by using muted peaches, purples and pinks. Dusky, sixties, feminine. Penny Lane is perfect for this. I highlighted a bit by using NARS Multiple in Luxor - but remember it's primarily a matte look so don't go too nuts with the highlighter!
Sweep a bit of MAC Mineralise Skinfinish Natural (mines shade Light) over the top to create the full matte face look.
I defined my eyebrows using my Kryolan Faceliner in brown, and created a strong yet still soft full eyebrow look.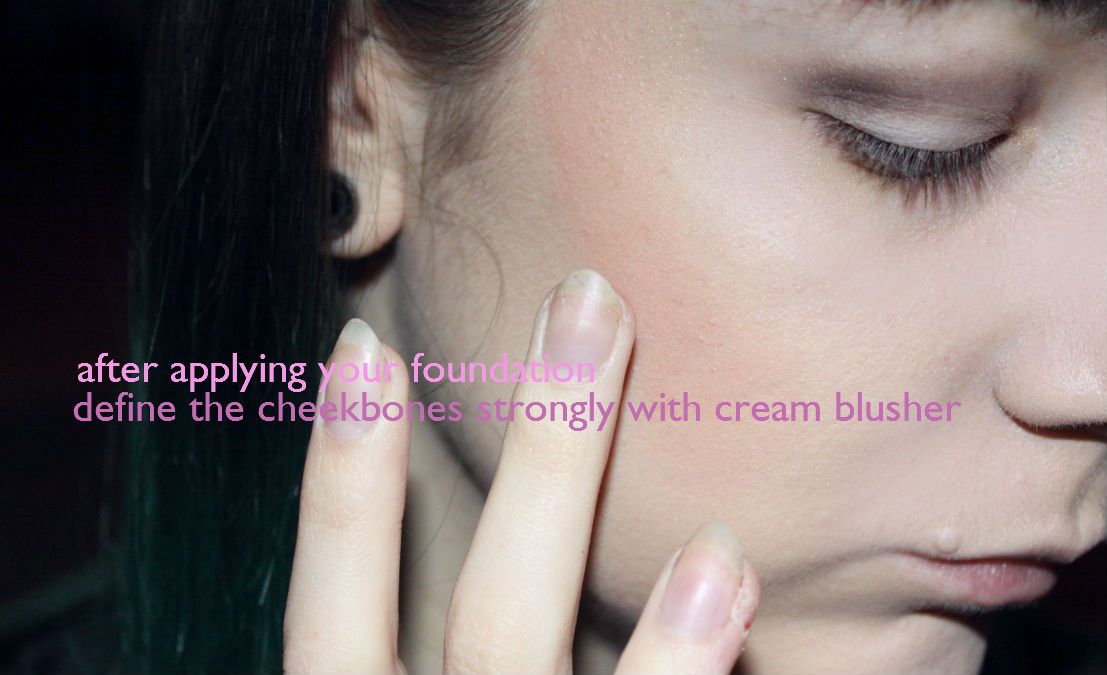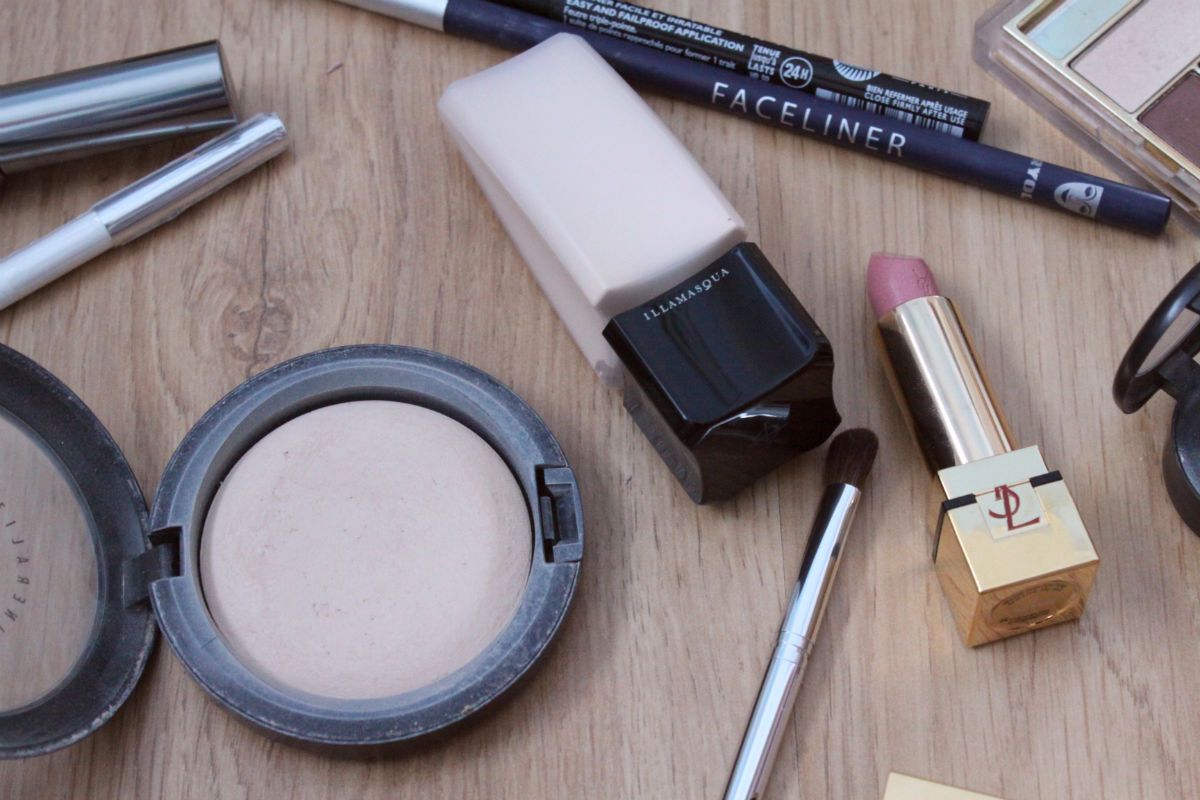 Take your eyeliner, i'm using Bourjois's Intuitive Liner, and apply it all round your eyes. Don't make it too thick on the top, and flick it out to a soft but not too long cat eye. It needs to be ever so slightly pointed upwards. Line the eye underneath too to create the basis for the smoke.
Take MAC's Sketch eyeshadow and really buff it right into the eyeliner. Work firmly but gently to soften the black eyeliner and create that almost bruised, vintage look. Lana has really strong undereye lashes in this look, so I used Benefit's They're Real to lengthen and enhance my lower lashes. I then used The Body Shop's eyeliner in white to line the waterline - a really important little detail.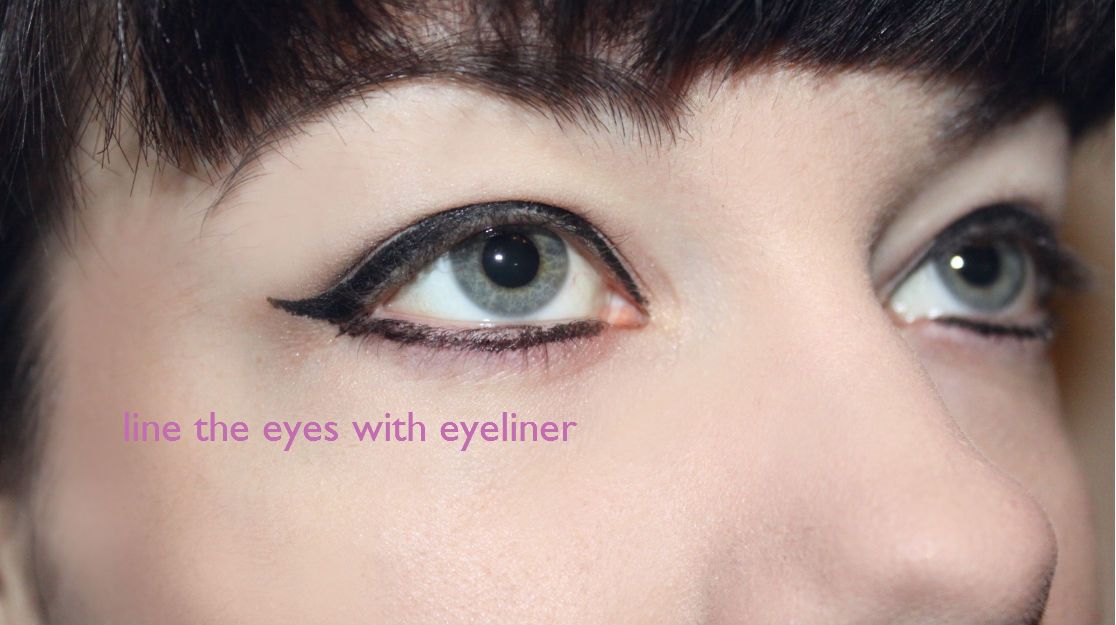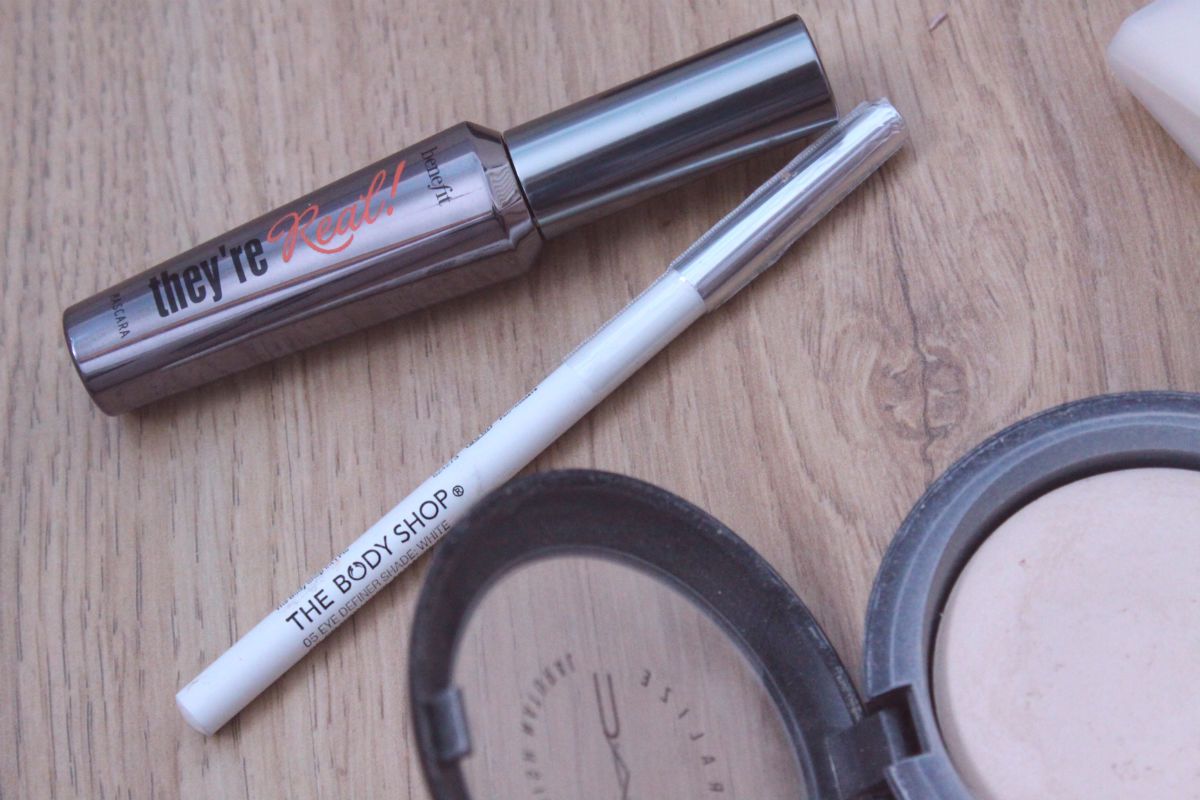 I have fairly pigmented natural lips, so I dabbed on a tiny bit of the foundation before popping on my nude lipstick - which was YSL Rouge Pur Couture in number 45. I love this shade because it's a soft pink without being too pink, and a nude lip with a little added shimmer. The Rouge Pur is also a really creamy and easy to wear lipstick.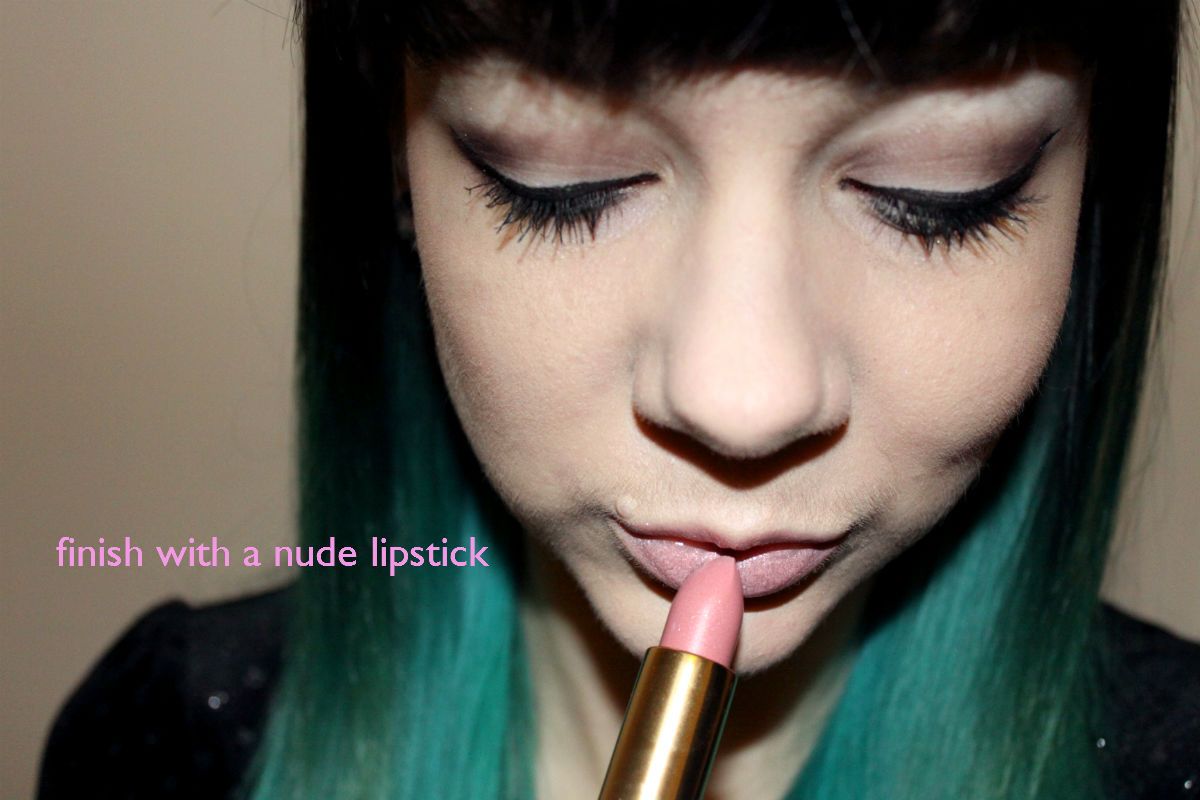 And there you have it! A full Lana Del Rey makeup inspired look.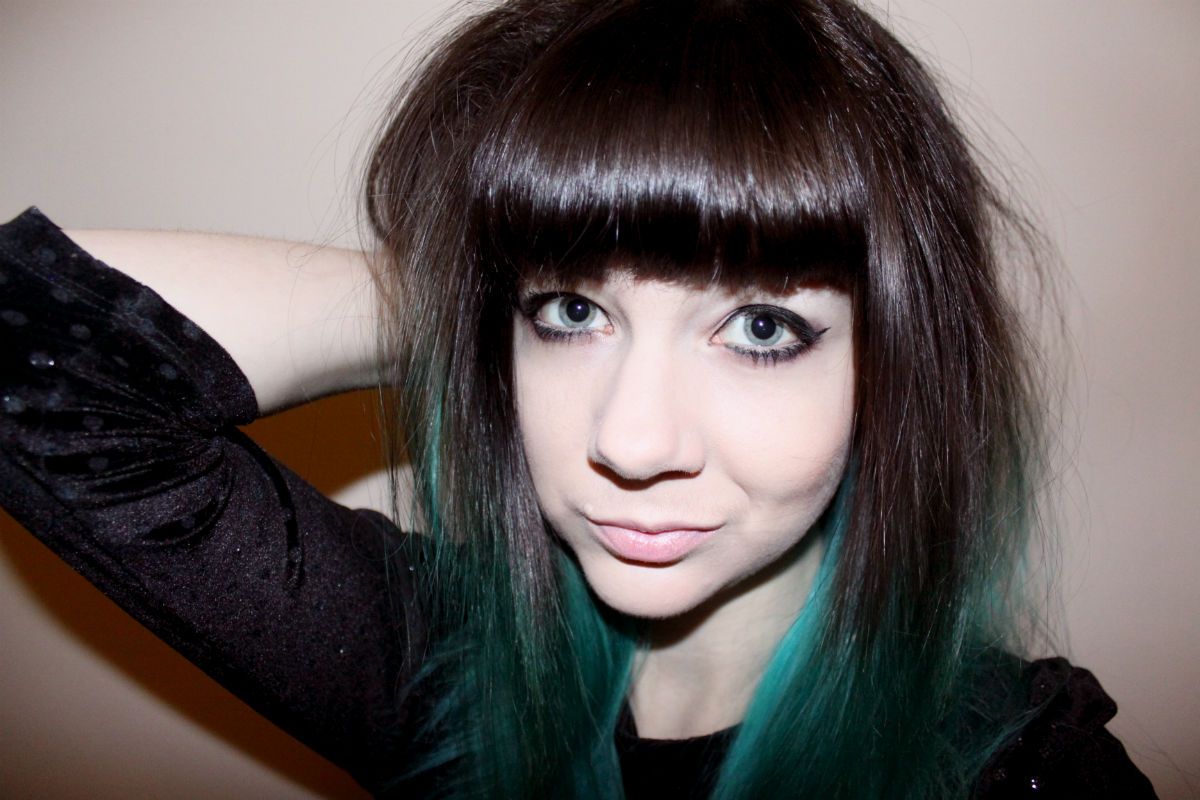 I'm not saying I look anything like Lana nor is this a perfect representation but I was so happy with the outcome. A simple yet gorgeous sixties style cut crease eyeshadow with liner look that didn't take too long! The whole fresh skin nude look is so perfect for Spring (when it finally rolls around) and I think I shall be taking the extra 10 minutes each morning to do the cut crease look with my eyeliner as it looks so pretty!
What do you think of Lana Del Rey? Do you like her vintage style sixties look? Like this tutorial? Reckon you'll give it a go? Let me know in the comments what tutorials you'd like to see next!
Love, Zozo
x
Disclaimer: Products purchased by me are: Ilamasqua Foundation, MAC Shroom, MAC Sketch, MAC Mineralize Skinfinish. Everything else sent to me free for consideration by PR.
The original image of Lana as shown at the top of the blog post came from here.