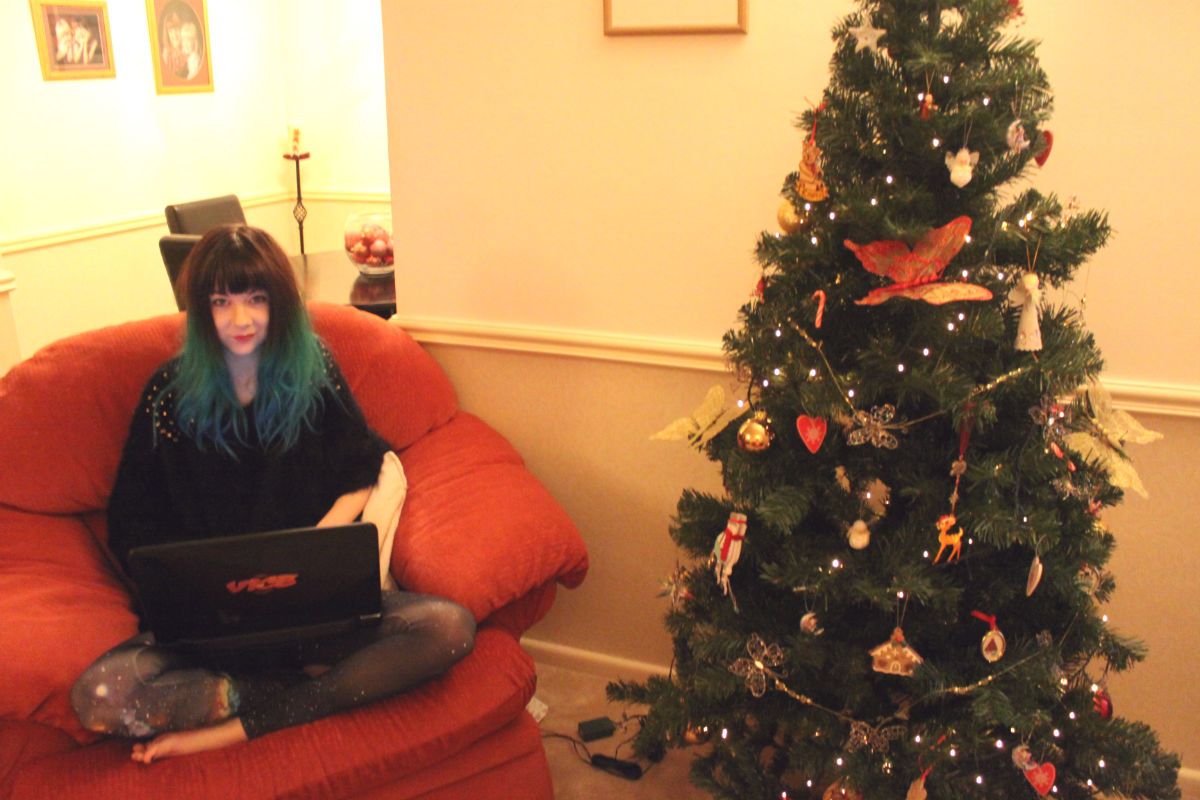 blogging - the future is ours.
You know, blogging actually dates back to the nineties. Back when I was still dancing around my living room at the age of 5, in the grand year that was 1994, the first ever blog was recorded. Blogger.com then launched in 1999 and history wrote it's own path. Blogging was originally designed as a web-log, a sorta online diary, if you will. You made your own and you wrote about your life, much as you would in a traditional pen and paper format. These days, blogging has become so advanced it is now a career for some people, and it's completely evolved and progressed with the current need for information and technology. You can read a blog on the train on your iPad, on the plane on your Kindle or even in your bathtub on your Android.
But you know what still makes me the most nervous when I hit publish? Those blog posts about me, about my life. You know the ones, where I pour my heart out, instead of reviewing a lipstick. It's the very core of blogging, the very meter of a blog's independence and individuality, yet also predominantly the most nerve wracking to set live for the world to see. I don't really think I get too nervy in life, but telling the world how I feel, sets me off like a spark. Actually, that's a lie, first dates get my heart pounding - I learned this very recently, but that's another story.
Twenty thirteen is yet another year in this decade we call home. It's not going to live up to it's big sister of twenty twelve, a glorious year of Jubilees and Olympics, but it's ours for the taking, and ours for the making. We are the generation to shape the future. A lot is going to change, I can feel it in the water. Blogging is a serious business now in the world of beauty and fashion, there are companies that look after bloggers, agencies that sign bloggers and every single beauty brand on this planet is clamouring over each other to get their products in the hands of bloggers. Cue catfights, guru trashing forums, tumblr hate, twitter bitch fests and general envy, hatred and lack of support. There's nothing you or me can singlehandedly do about this, for it delves far greater than bloggers themselves these days - I firmly believe most users on *that* forum aren't bloggers, but readers.
What can you do about this? Well, not a lot. You must never feed the troll, delete hatred and ignore tweets, but don't take it to heart. Your blog may have 10 readers, your blog may have 10,000 readers, but due to the Internets anonymity access, we are all a target. In the last six months my attitude toward this and blogging in general has changed incredibly drastically. I used to care a lot more about what people thought of me, I used to cry over nasty tweets. I used to be naive about bloggers using other bloggers as stepping stones and companies using bloggers for free promotion. But now I have seen the much clearer picture, the truer reason to blog and it comes in the format of happiness. I simply don't accept things, or blog about things that feel like a chore to me, a slug, a long drawn out process of making my blog a space where it's not really me, and it's been upsetting me of late. I hate that in December I published only 5 blog posts, that's not what i'm about, but I would open my blog up and just want to delete it all in one go.
I think for the future we all need to take a step back and re-evaluate who we are and what we do. While right now, blogging as a sub-culture of online journalism is great, don't ever underestimate the value of your readership. They might love you one day, but stick yourself in a rut or re-blog press releases and you'll see them dwindle. Also, a holier-than-thou attitude is never going to go down well, some may be classed as "big" bloggers and others as "small" bloggers but don't ever forget the basis of the appeal of a beauty/fashion blog - the fact that you *arent* a celebrity, and are just a real person.
What I learned when I had my phone stolen - and I do genuinely believe the theft was fate - was that i've been taking my life far too much for granted. Good god, you would not believe how glued I got to that thing. Have you ever looked up in London? Like, really looked? I hadn't until I lost my phone... I was stopping, gawping, looking, watching - taking in the sights and smells of the world around me. I know it's precious and incredible to have memories stored on a little device, but once in a while you just need to pop the phone down, and enjoy what's happening infront of you. Live off the grid, live just for you. It's not easy, I feel like i'm weaning myself off it at the moment, as it's incredibly addictive and beyond satisfying, but I believe there are some things in life we need to enjoy on a basic level, not as bloggers, but as humans.
I never really like to be like, heed my advice, but I think success in blogging next year lies firmly in staying incredibly true to yourself and blogging your life as it happens. Speaking personally, I love to see the latest lipstick, but i'd prefer to see it on you in your local pub on a Friday night. Because you are real and you are you. No one on this planet is you, and you must never forget that. There are an estimated 150 million blogs in existence right now, why the hell would you ever want to be just like everyone else and blend into that statistic?
Whatever happens, don't compare yourself to any other girl. Whether you're just a blog reader or a blogger yourself, blogs are inspiration. Don't follow suit with blog posts, write your own, make up your own tags and haul videos. If you see a style blogger you like, don't become a carbon copy, take inspiration and create your own style bubble. Explore your own little world, and every single day be proud of you and your little corner of the Internet.
Dive into blogging, and dive into life. Create the future - for it is ours for the taking, and it will never be again for as long as we shall live. This year is important to our generation - don't waste it away.
Everyone and nobody is a blogger. Blogging is a state of mind. And a state of undress. And just cos you blog it doesn't mean it'll come. - @mikediver
Love, Zozo
x