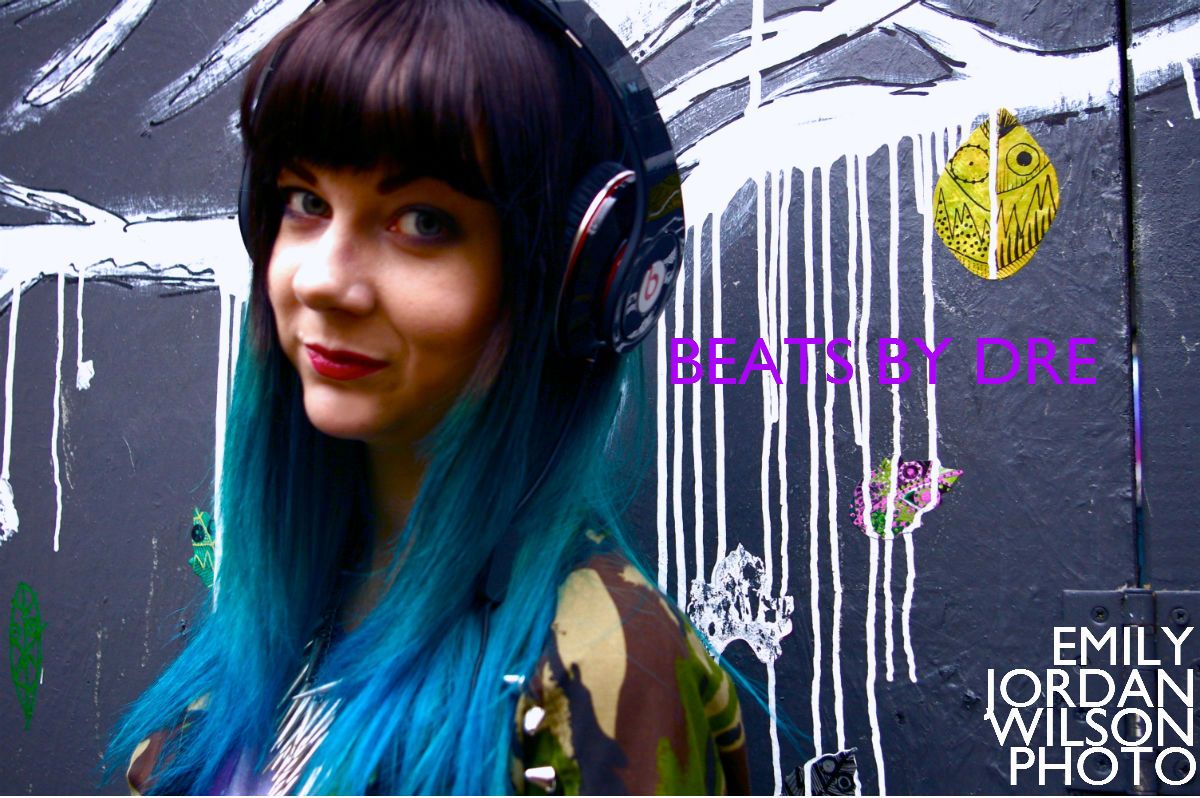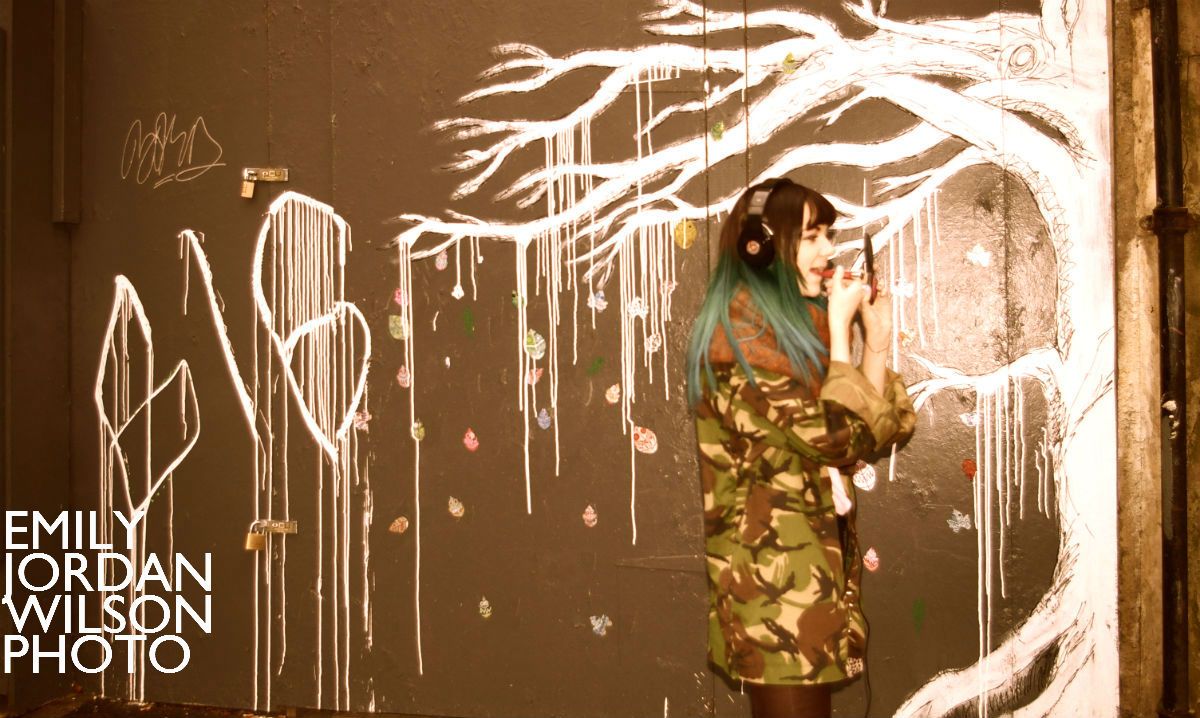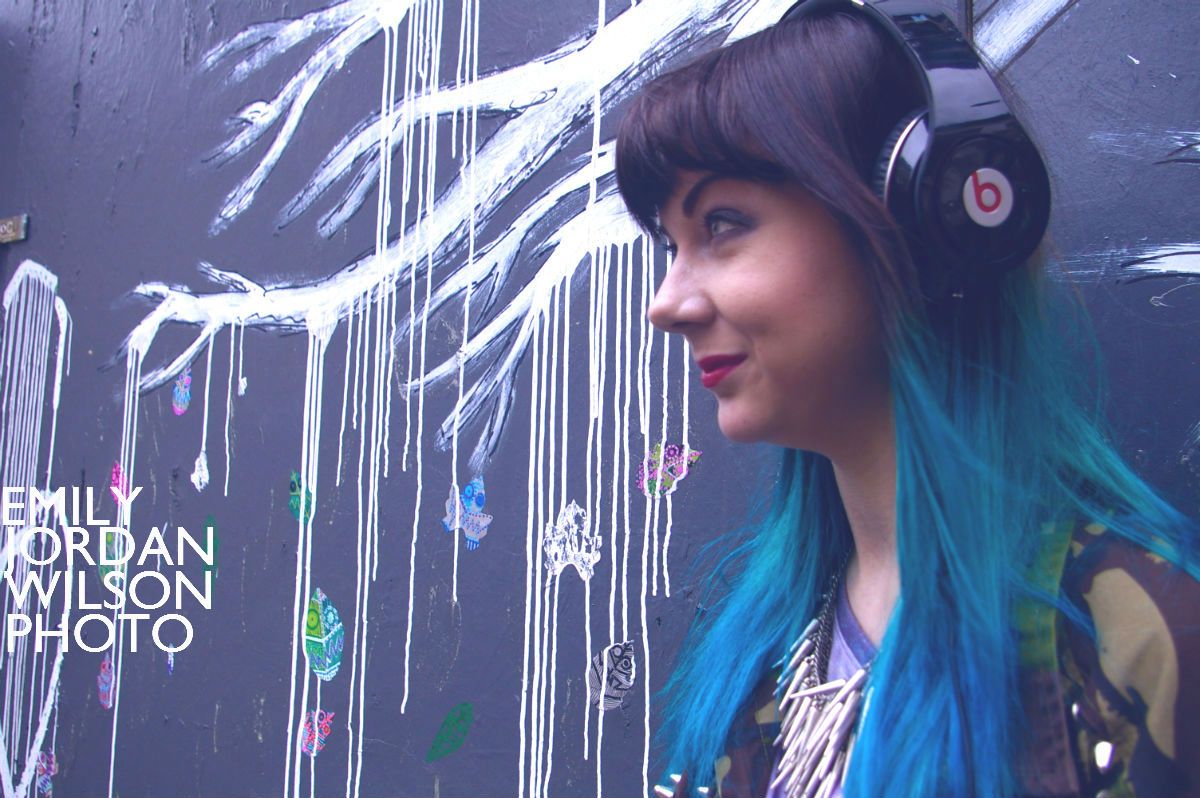 Photography by Emily Jordan Wilson - featuring Beats By Dre
top - workshop | shorts - h&m | jacket - the ragged priest | shoes - converse | headphones - beats by dre | necklace - new look | lipstick - clinique chubby stick intense in mightiest maraschino
Ok, I would first like to point out that I am no headphone connoisseur, neither would I ever like to give the impression I am. All I knows is what I hear and if i likes it, i likes it. And I know how important it is for the tunes to sound epic when using them to dj! That said, I really like these Beats By Dre headphones. Come on, you know the one? I've seen fakes all over Camden Market. They're the coolest new accessory and everyone seems to be sporting a pair in some way. I have the classic black Studio pair and i've been roadtesting them out and about for the last month and a half to see how they compare to regular headphones and also to my old over ear headphones (which were by Hed Kandi, just as a reference.)
But first, lets talk fashion. In this shoot by the super amazing babe Emily Jordan Wilson, who shoots on a vintage Pentax (it takes batteries it's so old school!) just off Great Eastern Street in Shoreditch (right outside my work at VICE magazine!) I'm wearing quite an accurate representation of my day to day style. The jacket is my new favourite thing ever and it's by newly found Topshop favourites The Ragged Priest - it's gorgeous! My statement necklace is by New Look and I simply finished the look using my galaxy Workshop tee and some pleather H&M shorts. You should know by now I live and die in my Converse so those aren't exactly a new feature here on TLL!
I think the sound through the Beats by Dre headphones are awesome. This particular make are the Studio ones, which are cited as being the classic headphones that launched the Dr Dre range. The ear parts fold in to make them really easy to carry about and they don't look or feel too clunky on my head. They completely cover my ears and are so cushty! I can wear these ones for hours and not get uncomfortable. They're designed for optimum bass pounding, so obviously heavy rock tracks and thrashy hip hop sound the best through them, but they do a lot of my ipod indie faves justice. They are a pricey purchase, but I do feel I wont need any other headphones for a very long while! Perfect for my DJing antics too, just need to get a regular bar slot now...
What do you think of Beats by Dre? Do you think you'd invest in a pair or are they a little pricey for you? Do you like the way they look? What do you think of my statement Ragged Priest jacket style?
Love, Zozo
x
Disclaimer: I was gifted the Beats by Dre headphones and I feel very lucky for this! I really hope I can spin some tunes DJing again really soon cause these babies need an outing further than my walk into the office! I was gifted these in exchange for a link share inside this blog post.