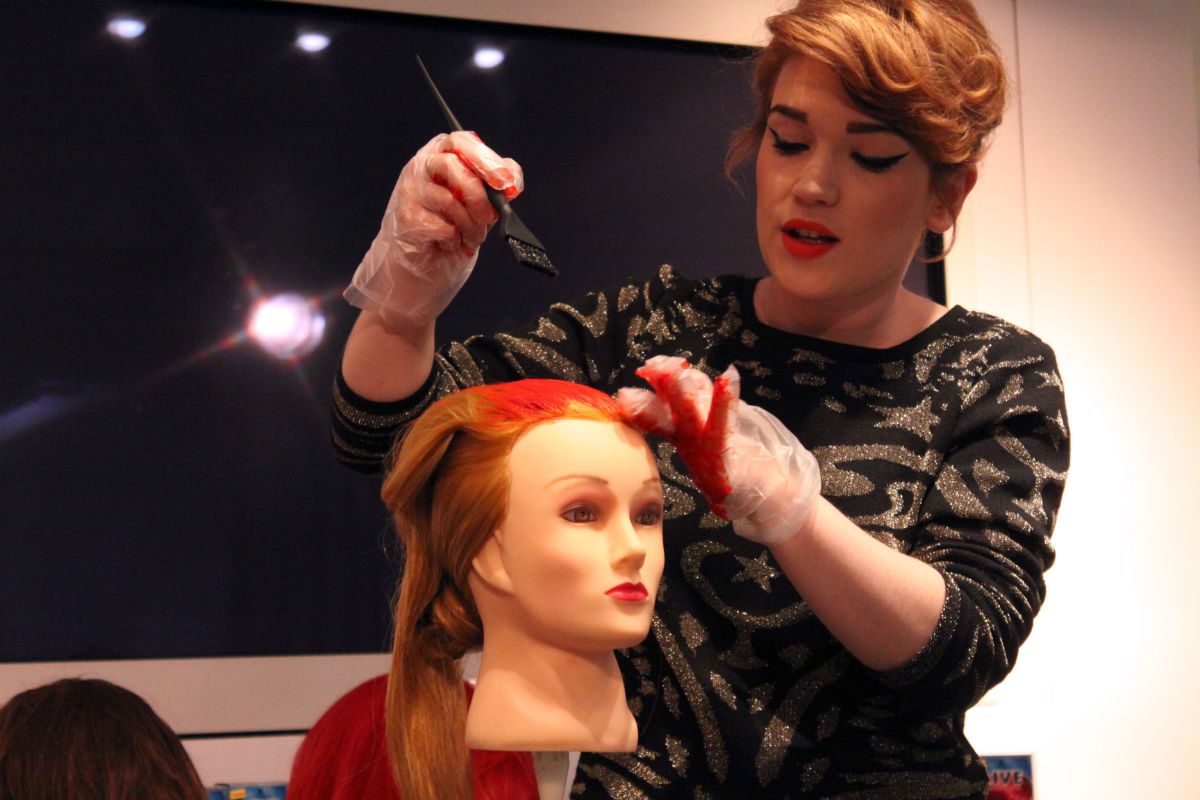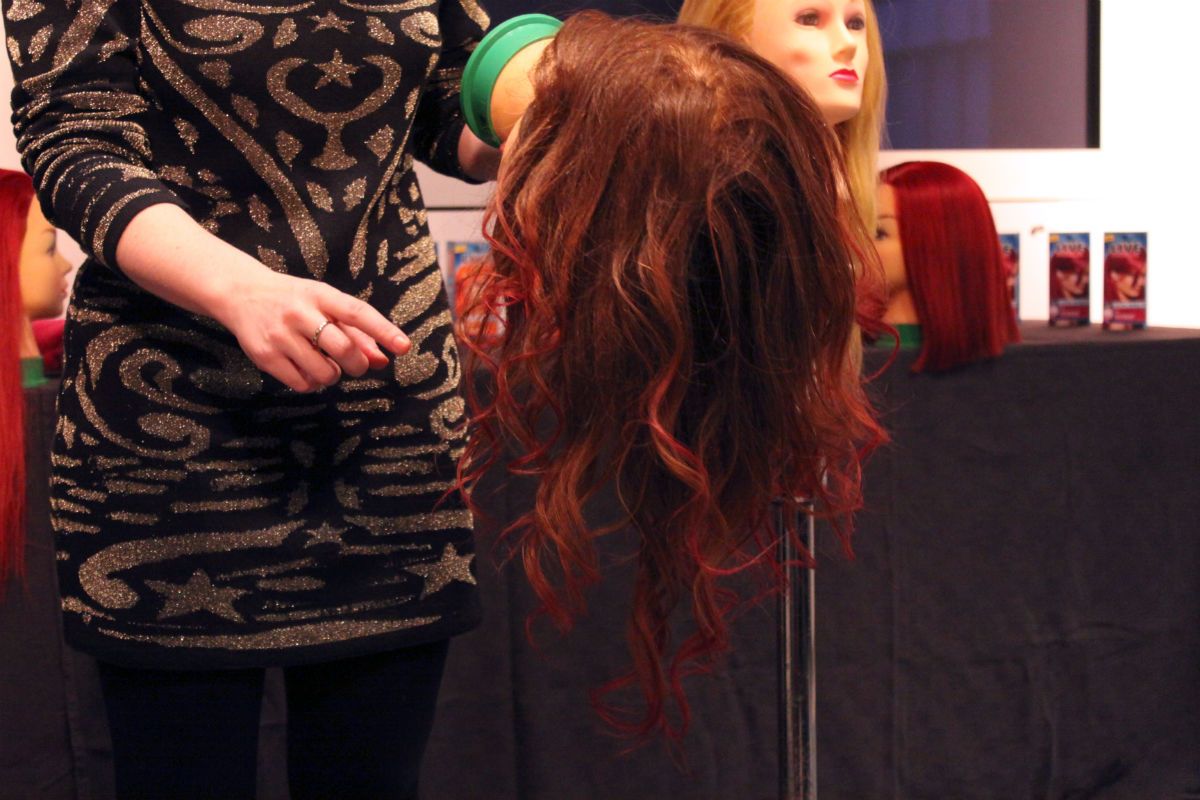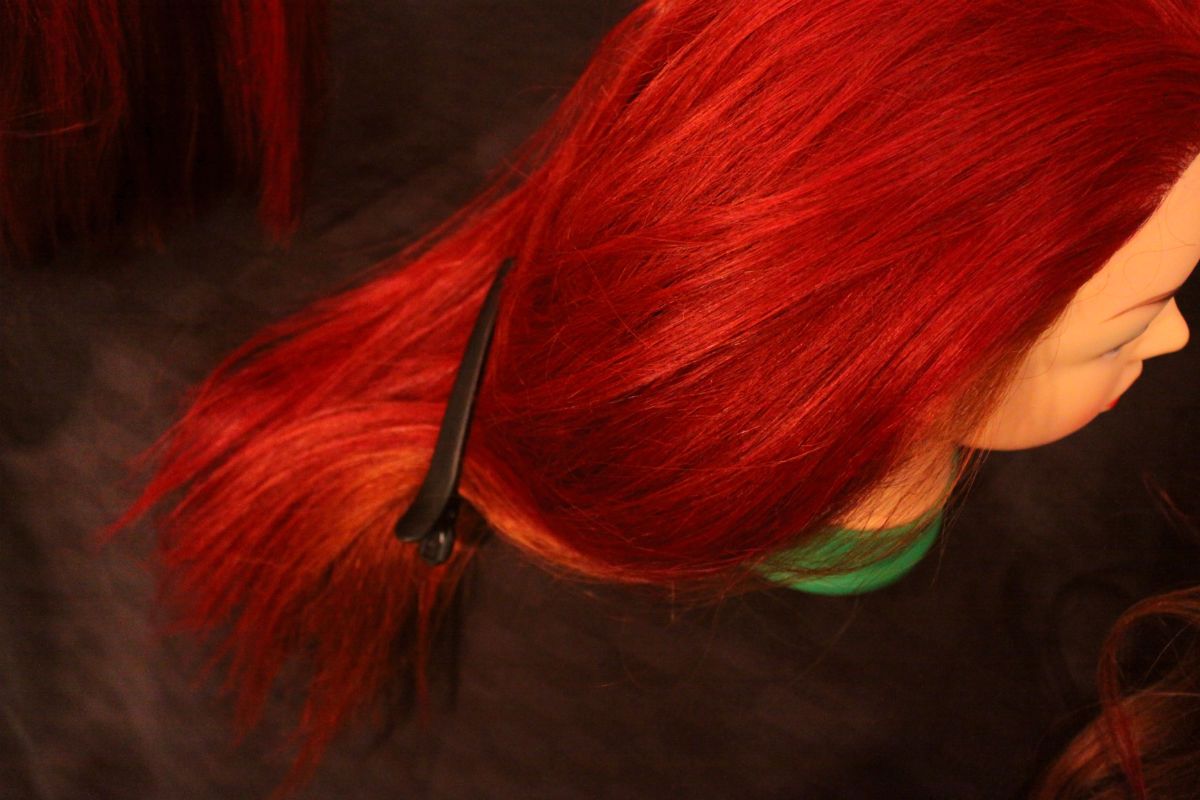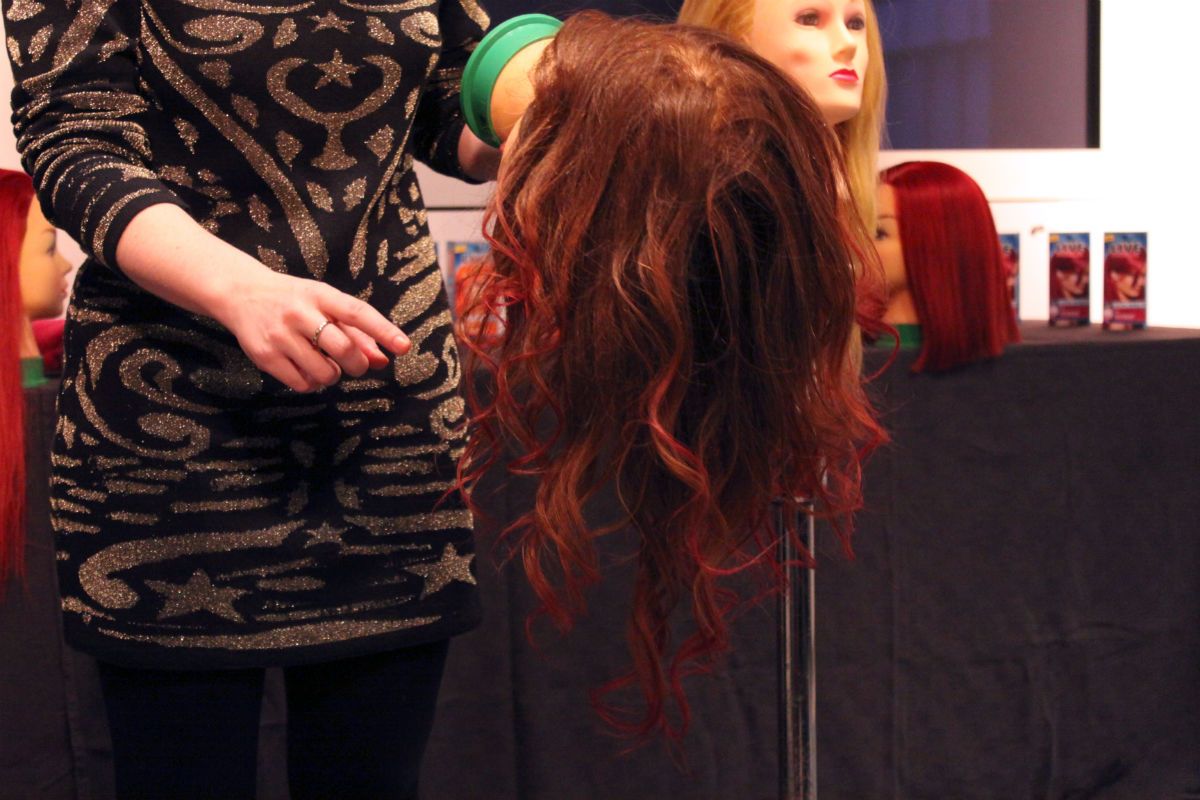 Schwarzkopf LIVE Color XXL Ultra Brights range and a trip to the Academy!
Last week I went down (in the pouring rain, sob) to the Schwarzkopf Academy to learn about their brand new at home hair dyeing range – LIVE Color XXL Ultra Brights. The range consists of three new semi-permanent hair colours (Pillar Box Red, Raspberry Rebel, Fiery Copper) that are bright and bold and designed to give ultimate wow factor. Upon arrival at the Academy, we were sat down and listened to their stylist Katie talk through three key looks for the dip dye and bright hair trends. The first look was a double dye look, which involved putting the red all over the roots and the top of the hair but only gently leaving it through the bottom. Then the orange was applied to the tips of the hair and blended softly into where the red went down to. This created the most beautiful fiery red flame looking tips all over the head and was really insanely eye-catching! I loved this look the most.
Another technique that was really interesting was one where Katie plaited the hair before rubbing dye through the plait. This created a much more uneven, natural, unique looking dip dye that looked really great on bright blonde hair but also on mousey brown hair too. This worked the best with the pink/fuchsia shade but it also looks nice with the orange shade. I'd actually recommend this method of dip dyeing your hair to avoid that really liney 'block' colour application look.
Katie also talked through doing a simple block shade and some tips for application. She says its better to section off your hair starting with the underneath layer first to ensure you don't miss any bits, and then rub the remaining dye through the top and sides. She recommended applying on to wet hair rather than dry hair for these semi-permanent colours and also ensuring you leave your dye on for the correct time. She also recommended pre-lightening the hair with LIVE Color XXL 00A Absolute Platinum, which is actually the dye I have used for years and years at home to bleach my hair blonde.
The new Ultra Brights range has an RRP of £5.49 and is available from Boots, Superdrug, Asda, Sainsbury's, Savers, Bodycare and Independent Chemists nationwide.
What do you think of Schwarzkopf's new at home offering? Do you like the three shades on sale? Do you think you'd give them a go and try a little bit of at home colouring?
Love, Zozo
x
Disclaimer: I was invited down to Schwarzkopf by PR.