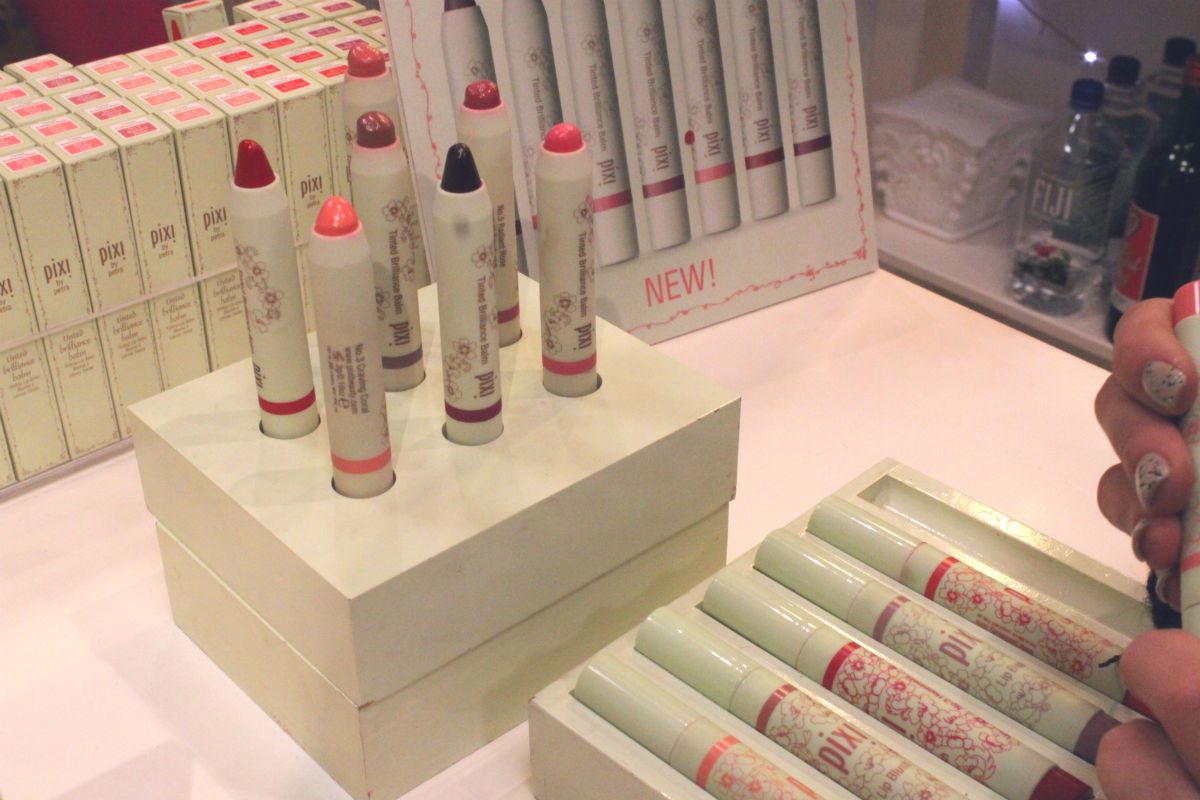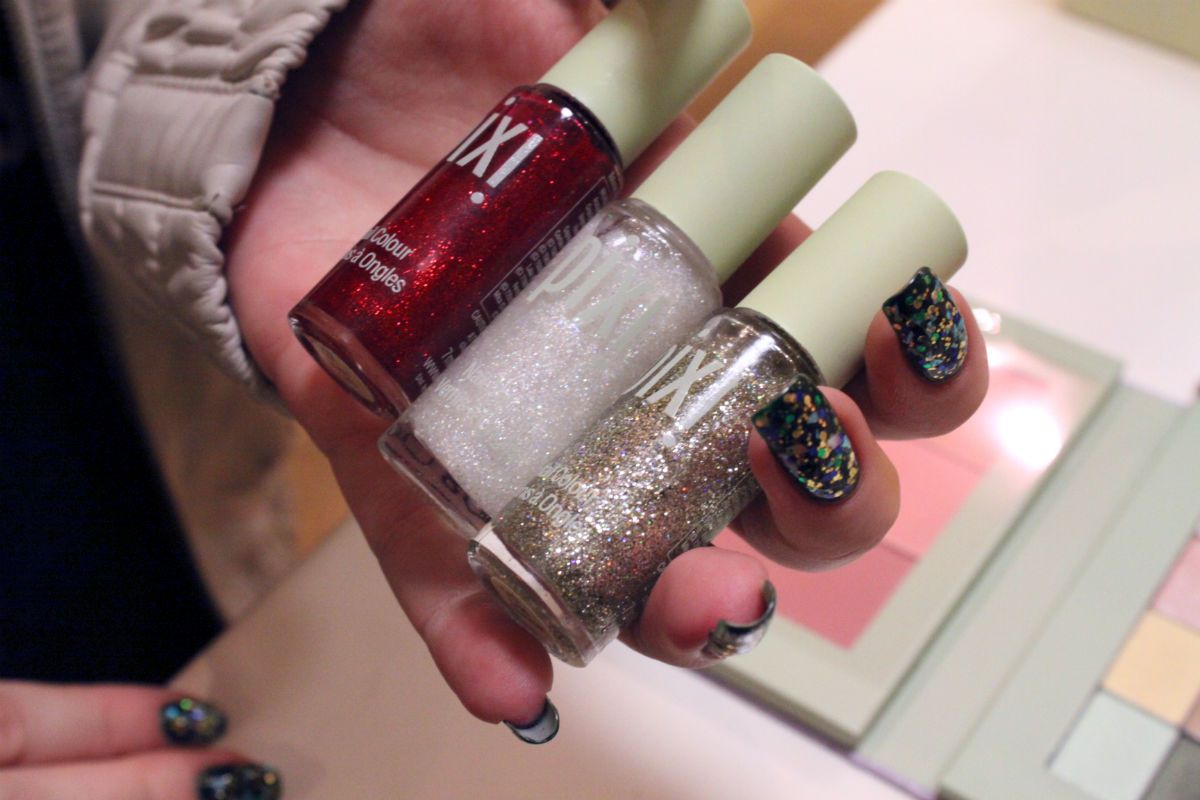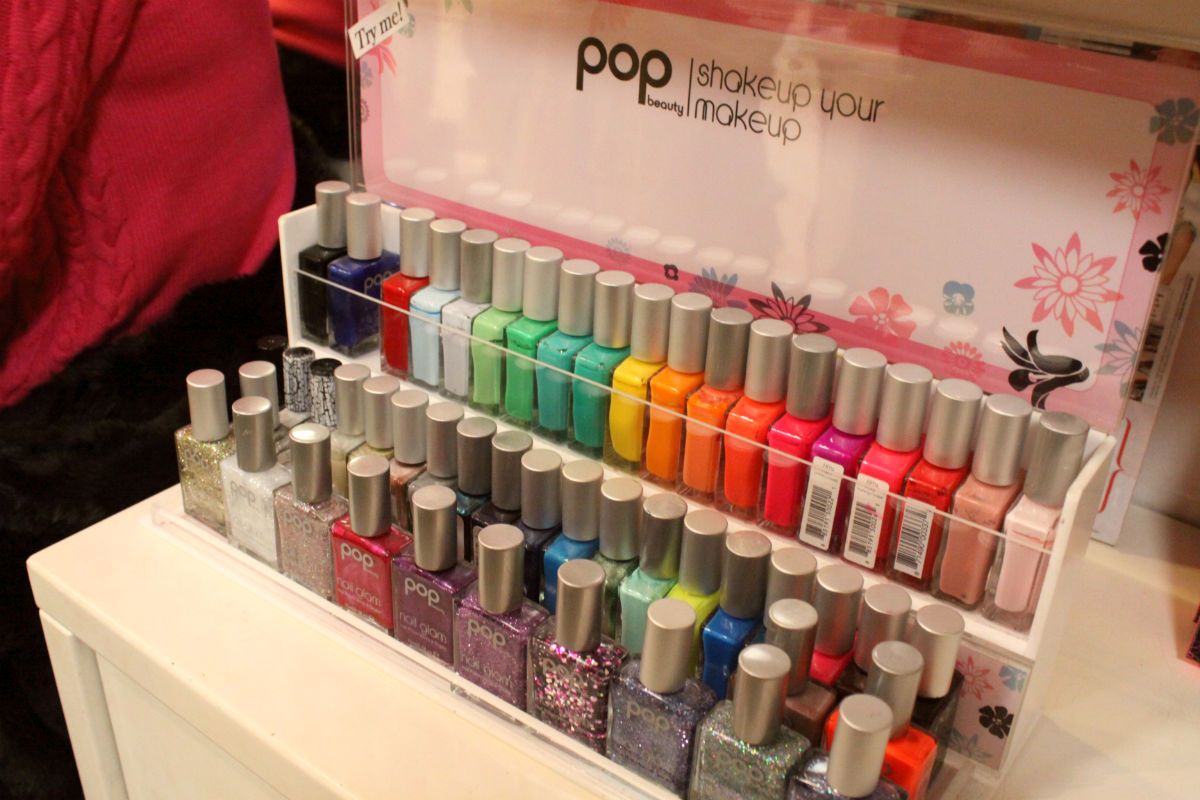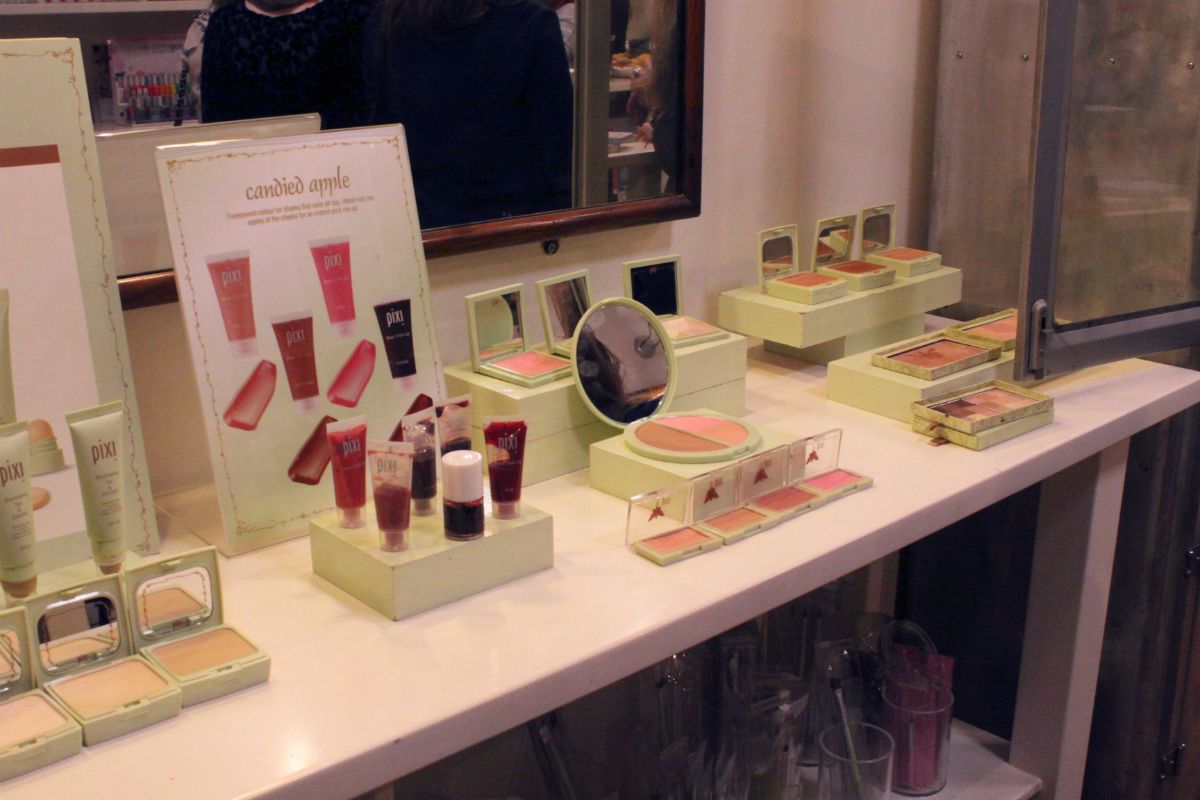 Pixi Store - Carnaby Street
Makeup shopping should be fun and enjoyable. Not torturous or nerve-wracking. Or even difficult. You should be able to walk into a store, feel at ease and leave happy. That is exactly what you get when you pop into the Pixi store on Carnaby Street, as I found out visiting for the first time last week. The store was choc-a-bloc full of bloggers to learn about their newest Holiday Collection (which i'll be reporting on later in the month) but as the evening wore on and the store thinned out, I actually got a chance to shop the shop and customers were even coming in and picking up their Pixi must-haves too. Photobombing me in the pic above is
Lily
and the gorgeously painted talons modelling the new Pixi glitters is
Leanne
. The store is quite small to shop, but it's really nicely laid out and everything is all open so you can really get to grips with it and play with it before trying.
They have cute little stands where the product is laid out by collection and in the walls there are little cubby holes filled with Pixi treats. It feels like a cutesy little candy store, and in parts reminded me of my recent visit to Disneyland, and the little shops they have inside the park. Everyone in the store was so friendly and so welcoming, and I immediately felt at ease.
There's a whole bunch of new exciting things from Pixi this Holiday (check out that palette for one!) so I suggest you pop on down to Carnaby to have a little gander at it in real life yourself. There's some absolutely gorgeous glitter polishes as you can see, which I will be teaming with my cute Christmas
dresses
this season for sure! I promise you will love browsing their adorable makeup an wont feel pushed, rushed or even stressed about approaching the makeup girls. Stay tuned for much more info on Pixi!
What do you think of Pixi? Did you know they had a store on Carnaby? Do you think you'll pop in? What do you make of the store layout? Sorry there's no outside pic - it was chucking it down!
Love, Zozo
x
Disclaimer: I was invited to the Pixi store for a blogging event. This post contains sponsored links.