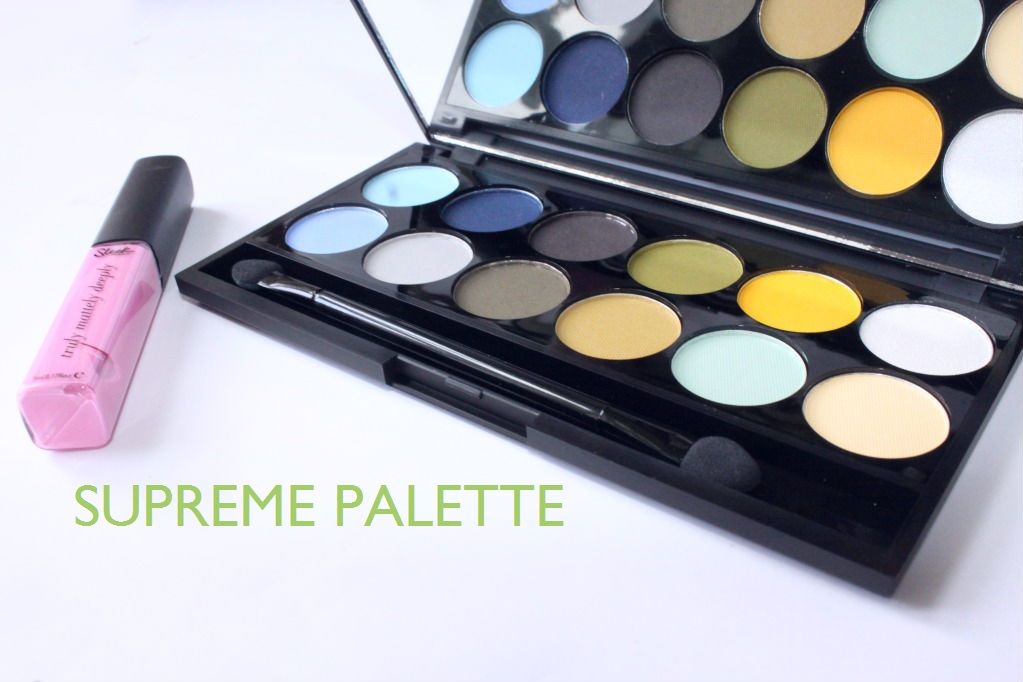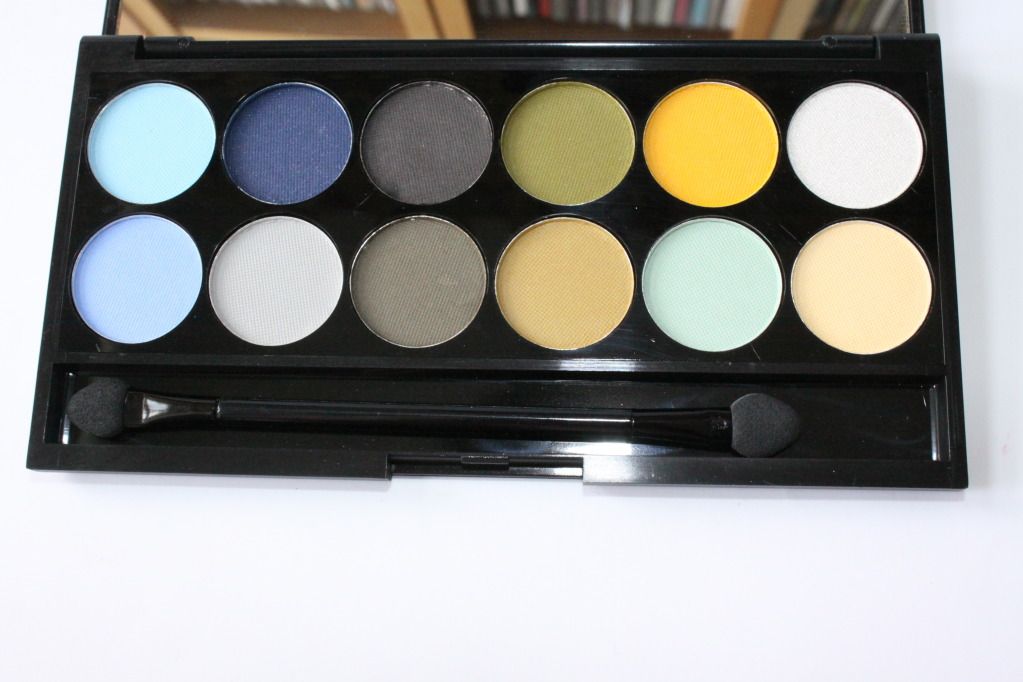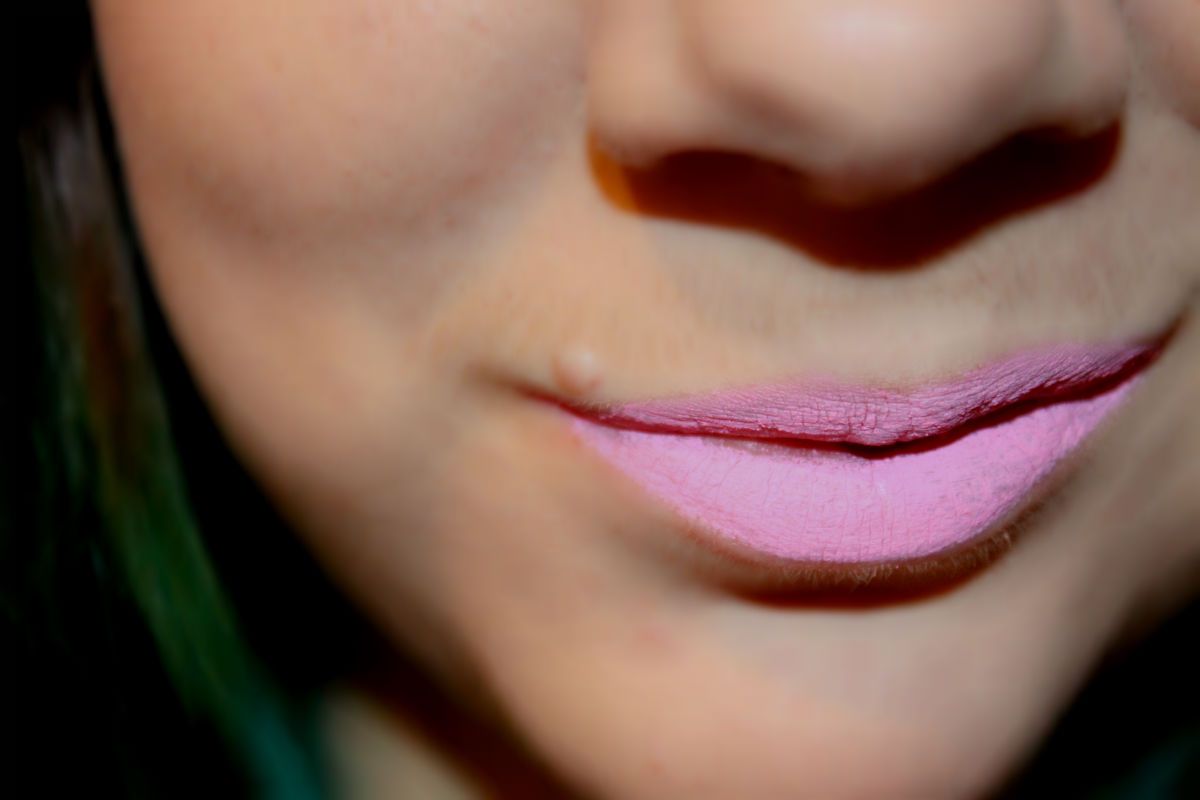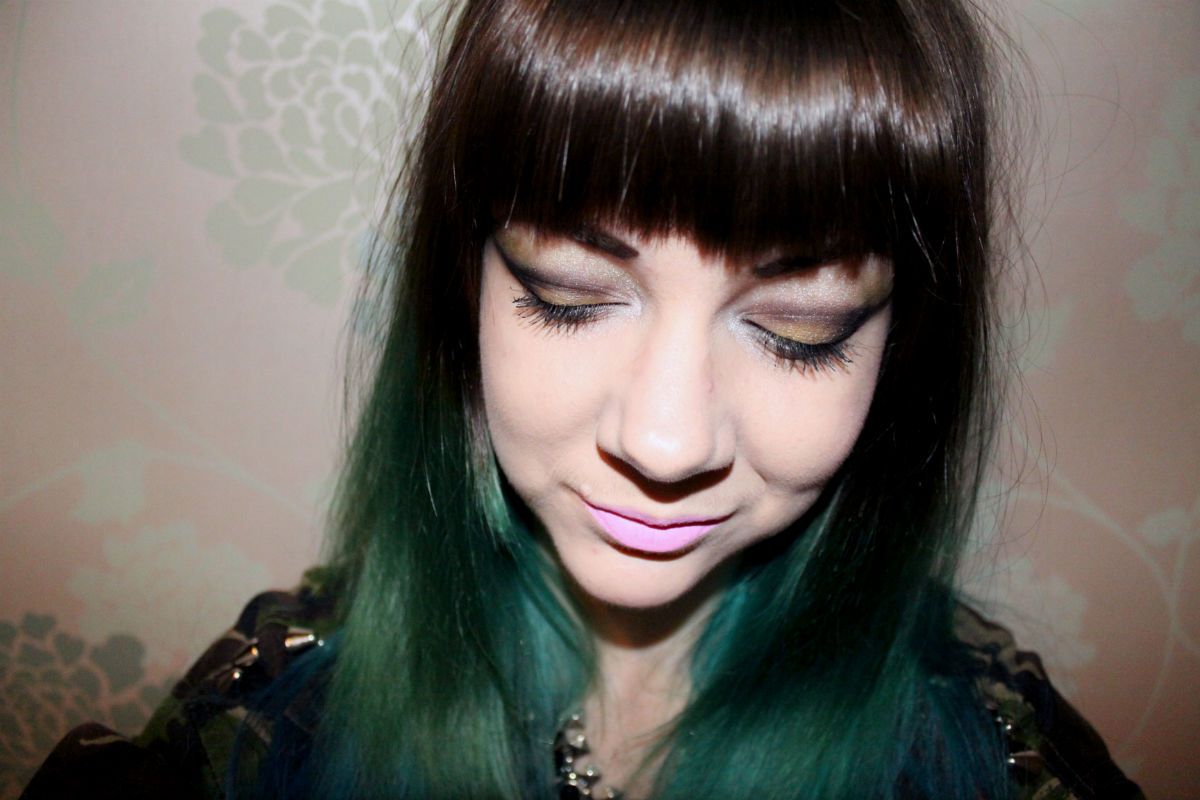 Sleek MakeUp and PPQ - Shangri-La Collection
Cut-crease eyeshadow look using Supreme Palette and Truly Mattely Deeply in Soul
I love PPQ. The fashion house and collective of Amy Molyneaux and Percy Parker create unique and inspiring clothing that always leaves a lasting impression on LFW. I had a ticket to see the PPQ show this season but sadly it was so over subscribed that I queued outside but couldn't get in - that's how much people want to see what PPQ have to offer for the upcoming fashion season! Sleek often provide the makeup for PPQ at LFW and they do some really beautiful collaborative eyeshadow palettes - and this time lip products - to celebrate the joining together of high street and designer. This season for A/W the palettes are inspired by the swinging 60s, and in particular the Motown era of music and fashion. The Supreme Palette and the Soul Truly Mattely Deeply are designed to go together, there is another set of products called Respect Palette and Jazz Truly Mattely Deeply which are also designed to be worn together.
Respect is a blend of green, blue and yellow hues which combine to make an Earthly, rich, tribal style tone. As soon as I saw it it got me thinking about how I could wear it perfectly with my turquoise hair - a little clashy some might say - and it inspired me to create a 60s meets Bollywood style cut crease look that is both bold and smokey. It involved using the lighter green shades all over the lid with the soft white as a highlight, then defining gently yet firmly through the cut crease with the bold charcoal shade. I smoked out the edges in a curved winged effect for that proper Blondie feel. To complete the look I used soft pink blusher with defined, sharp eyebrows and then a swish of the Truly Mattely Deeply.
The Truly Mattely Deeply Lip product is a bit of an odd one. It's so beautifully matte and the pigment is unreal, it's just really quite drying in it's texture. It clings to the lips amazingly - if you're after a product both durable and wearable this really is it, but it also clings to any dry bits you might have on your lips. Be sure to exfoliate before use and if you don't like your lips too matte, dab on some lip balm over the top to complete the look. I'm not 100% sure on the shade, it's a very bold look and reminds me quite a bit of Nicki Minaj - a look I can't really pull off! Jazz is a beautiful matte red though, so i'd recommend checking that out too!
Truly Mattely Deeply in Soul retails at £4.99 and the Respect Palette retails at £7.99 from Superdrug and can be found
online on Sleek's website here
.
What do you think of PPQ? Do you like it when PPQ collaborate with Sleek both at LFW and for collections? What do you think of the look I created? Reckon you'll be picking these up?
Love, Zozo
x
Disclaimer: Both these products were sent to me free for consideration from Sleek. The green hair is all mine baby!