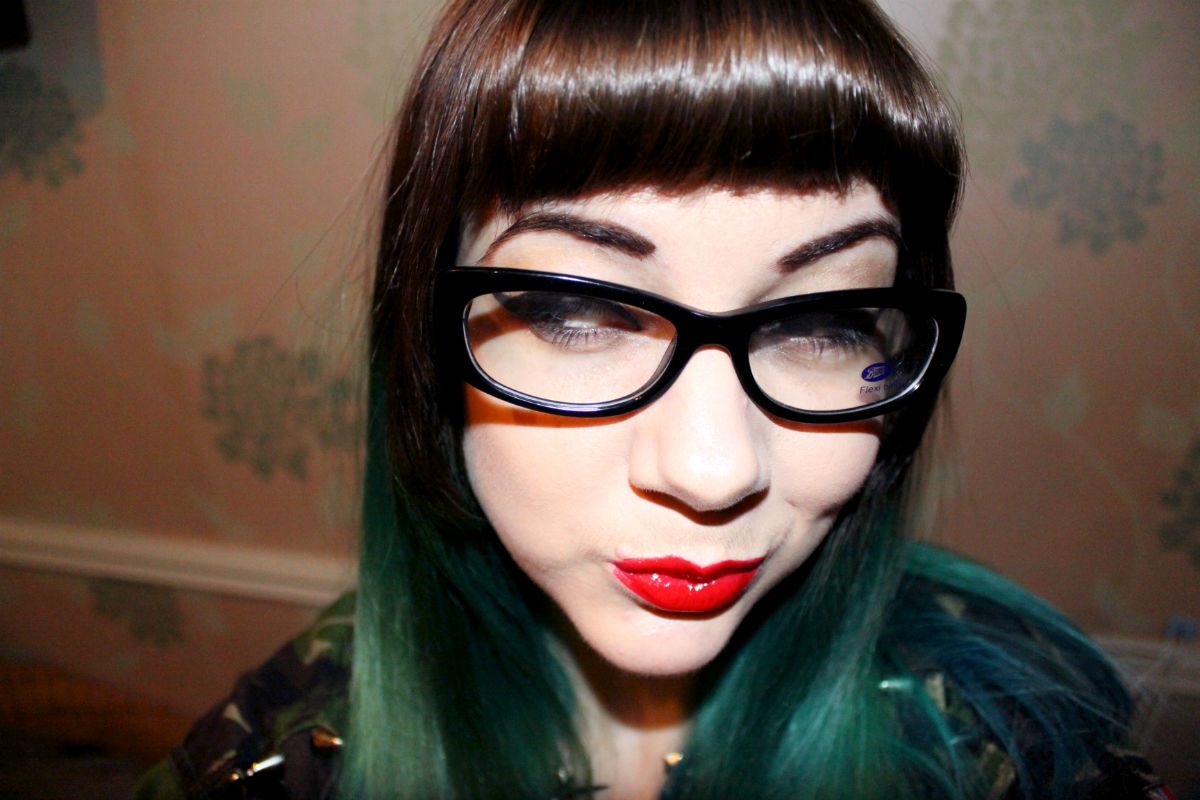 Ok so some of you may know, some of you may not. I do wear glasses "in real life." I take them off for my blog and for pictures cause well, i'm really self concious in them. Honestly. I hate the way they frame my face, I hate how heavy they are and I hate the fact that I do a makeup look and then the glasses cover them up. I feel like Ugly Betty most days and genuinely don't embrace wearing glasses, hence why i've never mentioned them on here - I guess I can pretend I don't wear them. Boots Opticians have a new range of glasses out for Autumn and knowing I was a glasses wearer, they got in touch to try and get me to step out of my comfort shell and reveal my inner glasses geek styling up a pair to help inspire other glasses wearers. I found the whole thing a little difficult, I hated every picture took of me with them on but when I looked in the mirror I genuinely loved the look of these new glasses compared to my old ones.
The style I went for was a kinda fifties meets Dalston vibe (i'm aware how ridiculous that sounds) choosing the "Sophie" style out of all the six shown. With my current hair style, fifties is styled with a modern twist. I curled my fringe really tight to my forehead and sharpened up my eyebrows with a dark filler. I then applied a pretty heavy hand of eyeliner to just the upper lid - to help keep that retro style. I did some bold red lips and pow - fifties retro with a modern slant. I tried two different ways of wearing my hair, first just down with a fully straightened look (think Emily the Strange) and then curled up into a little top knot with just a couple of loose curls dangling down.
Some other bloggers are gonna have their new glasses looks posted on the
Boots Facebook Page
so do swing on by and take a gander for more glasses beaut and inspiration. The best part is, my look will be uploaded and if it wins I will win the chance to give one of you a pair of £450 glasses. Yippee!
What do you think of the new Boots Opticians glasses range? Do you like the Sophie pair I picked? What do you think about the way I styled them? Nervous about you all seeing my glasses face!!
Love, Zozo
x
Disclaimer: Boots Opticians provided the glasses free for consideration - including that pesky Boots sticker! I photoshopped it out in one picture just so you could see what they look like without it!