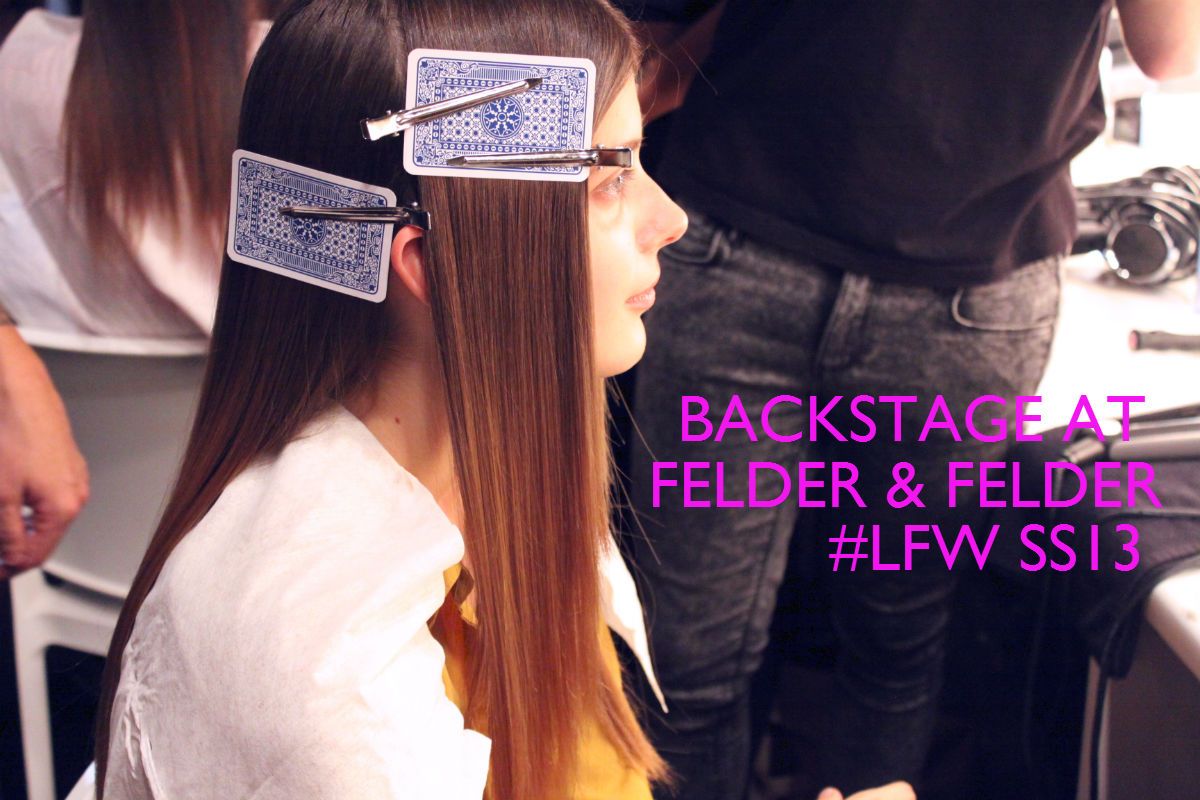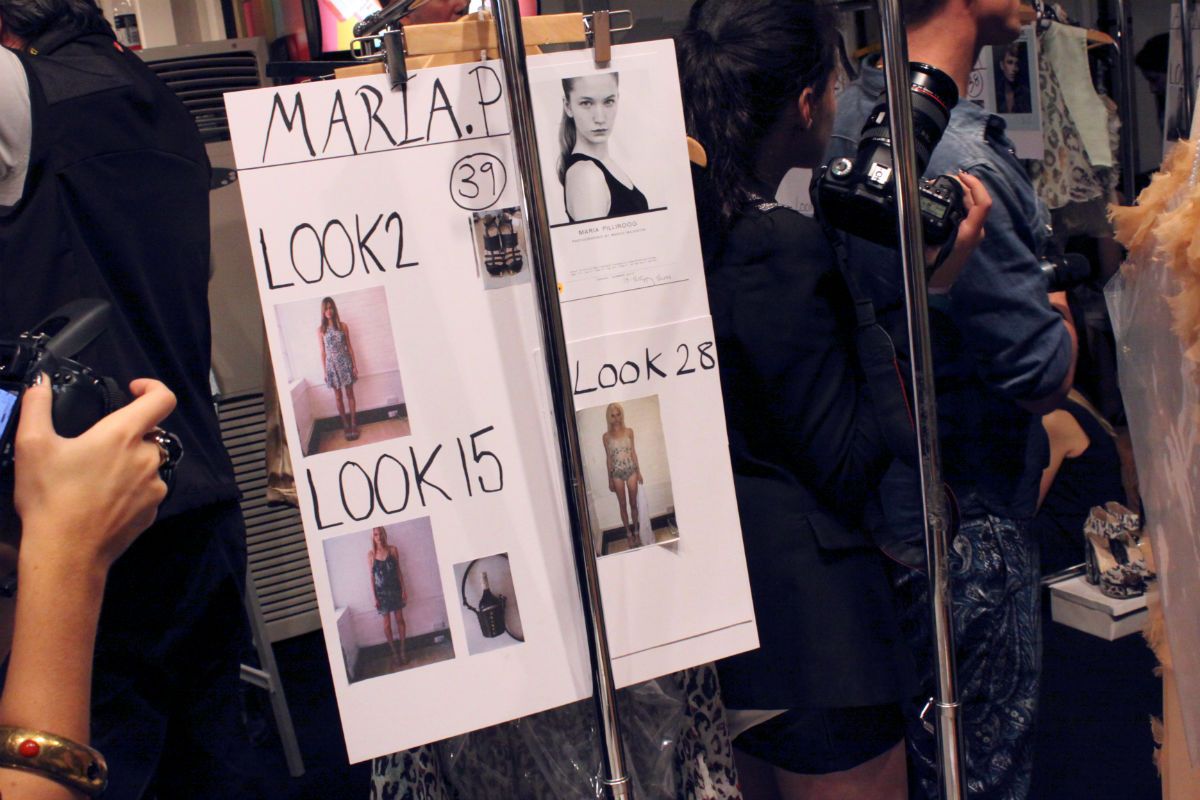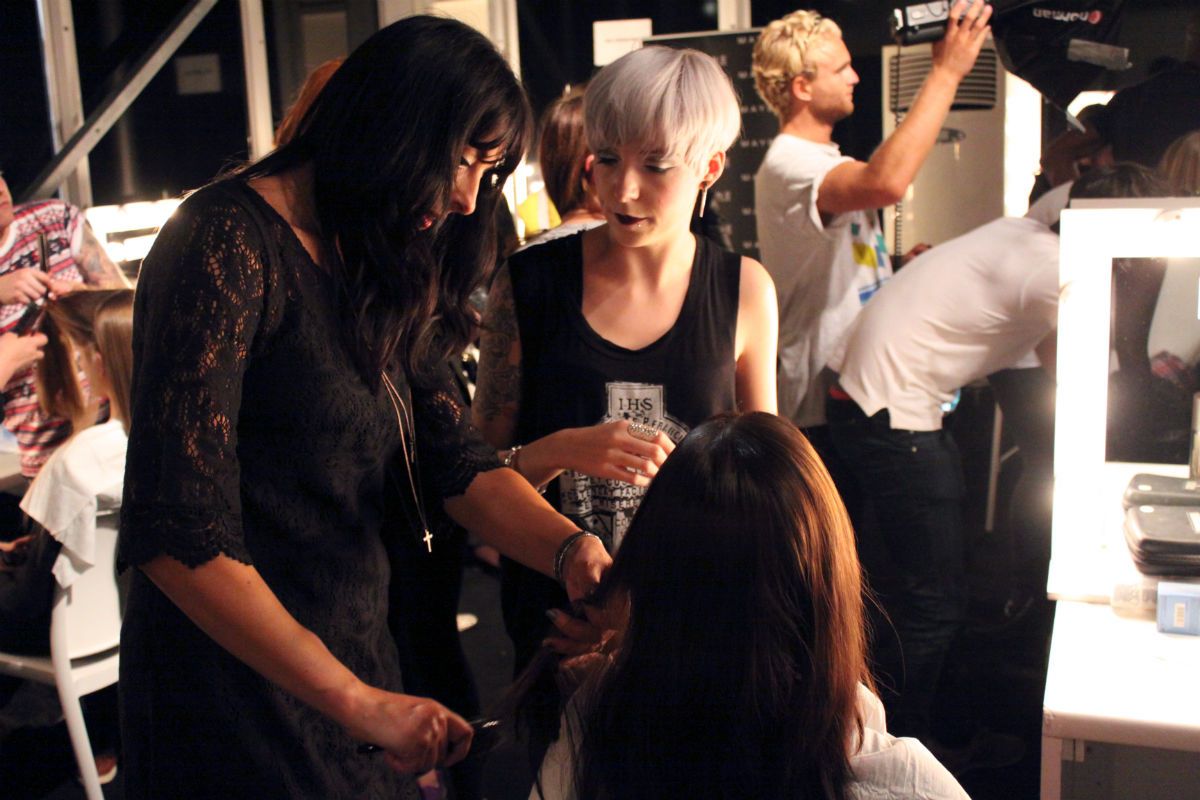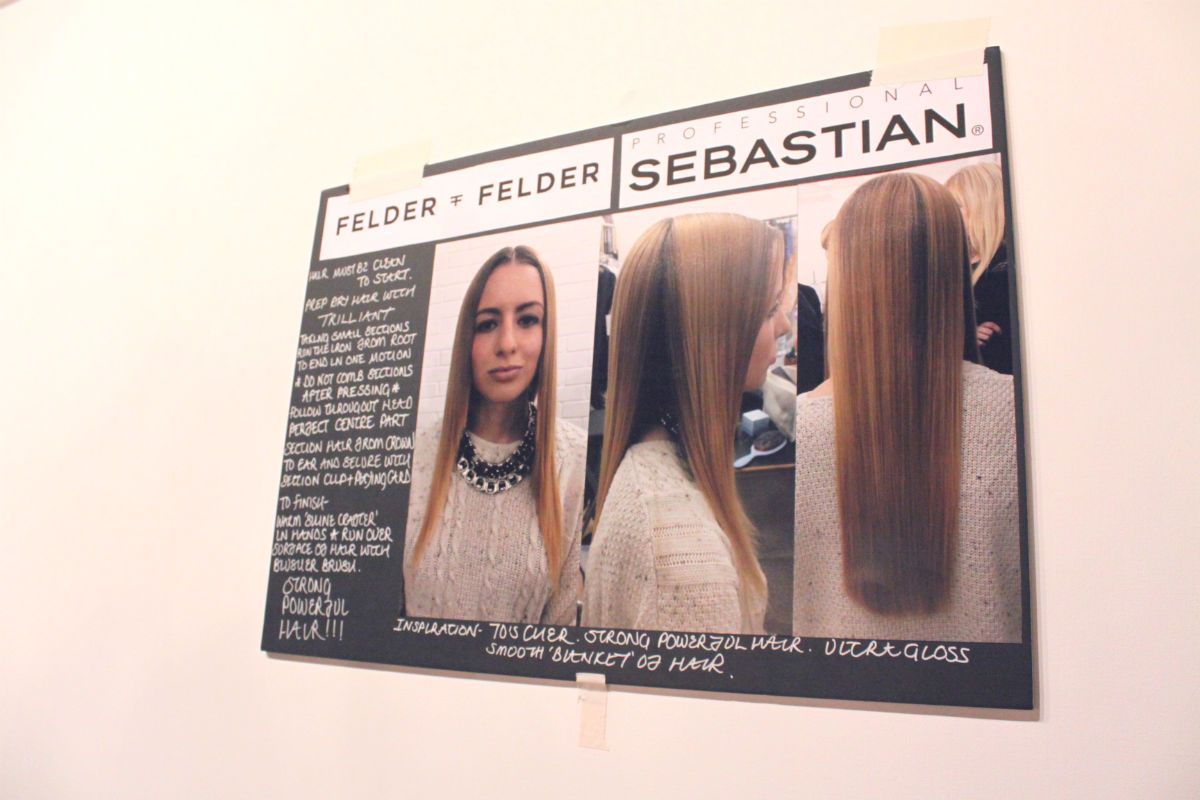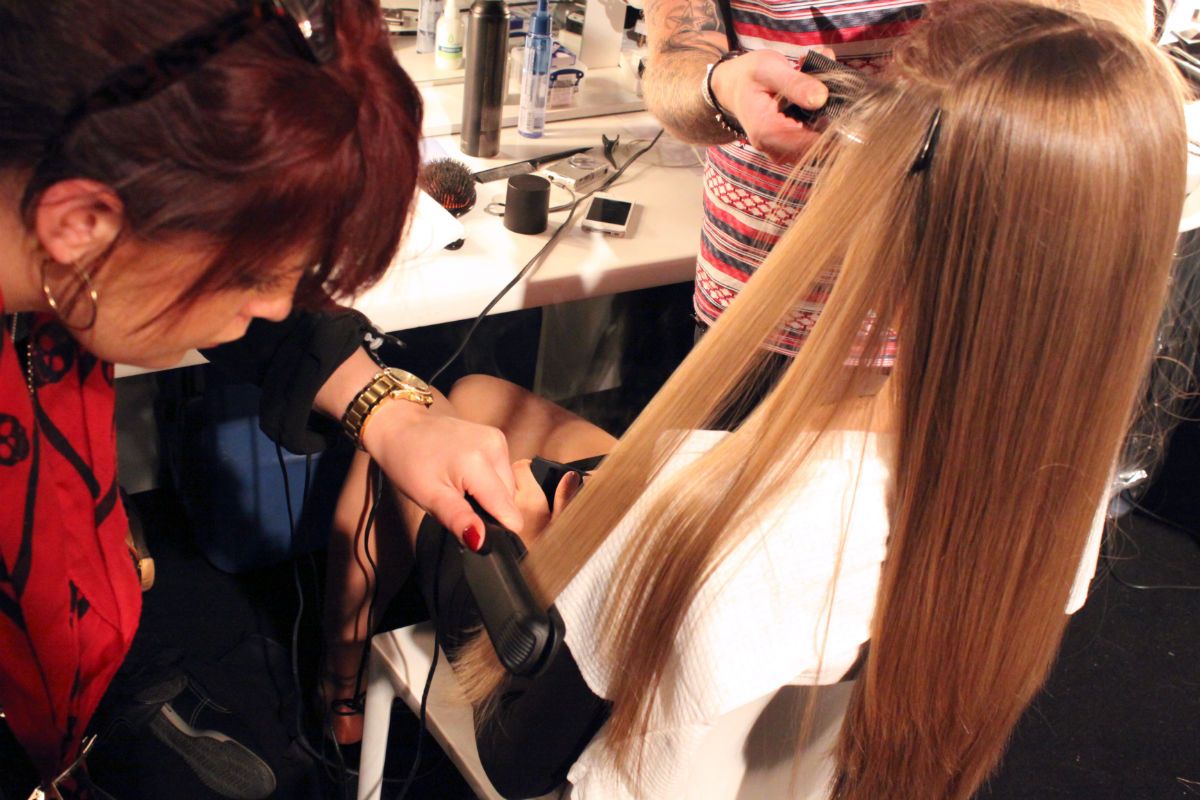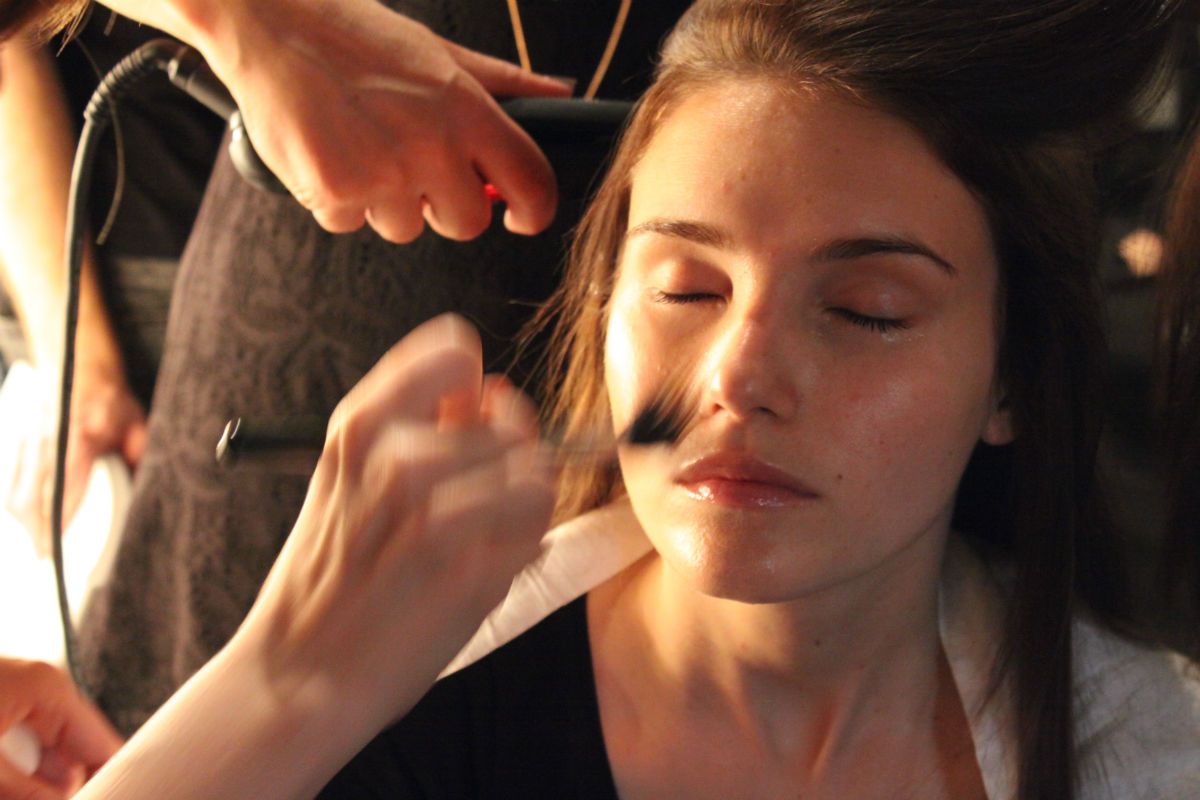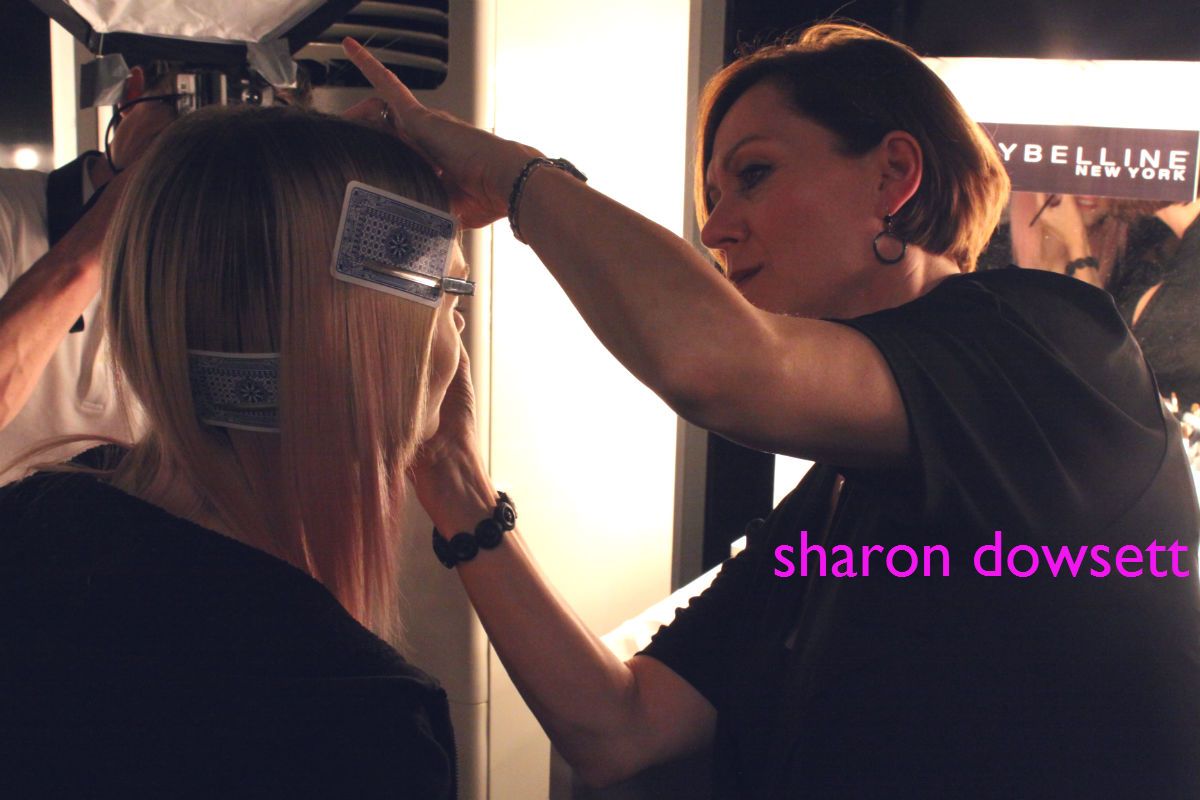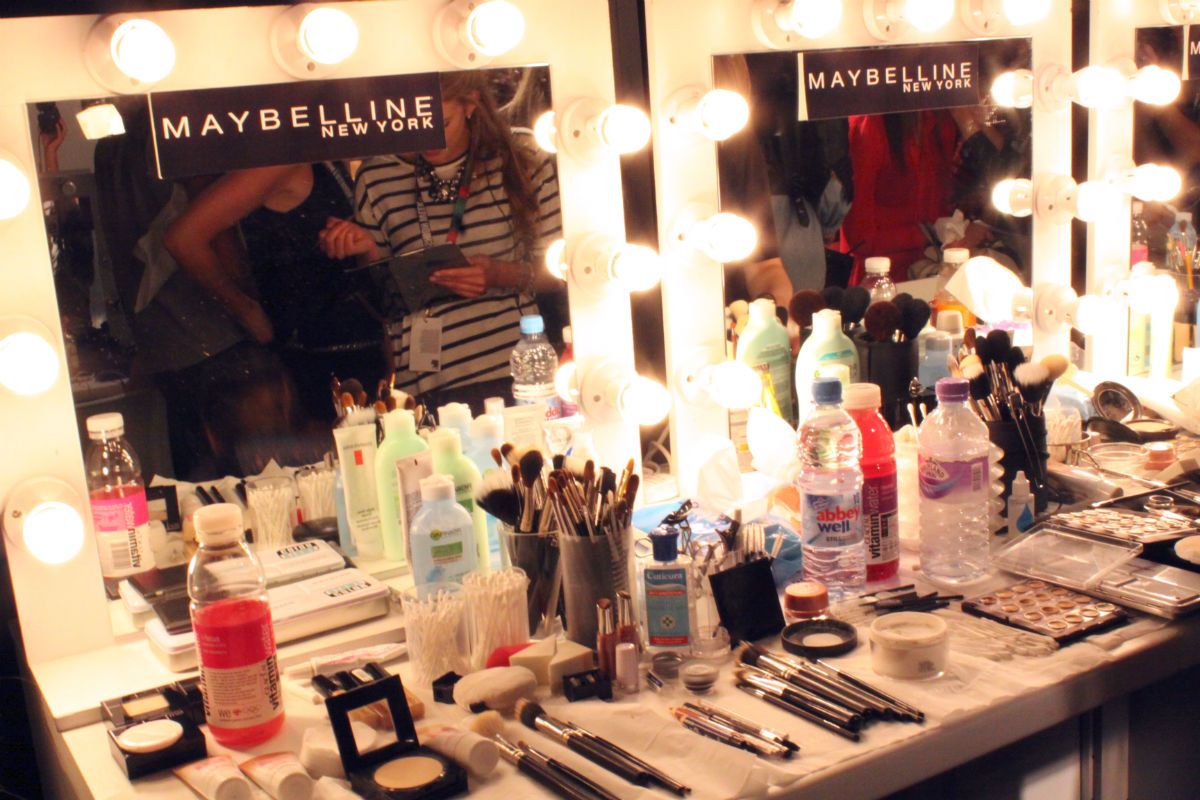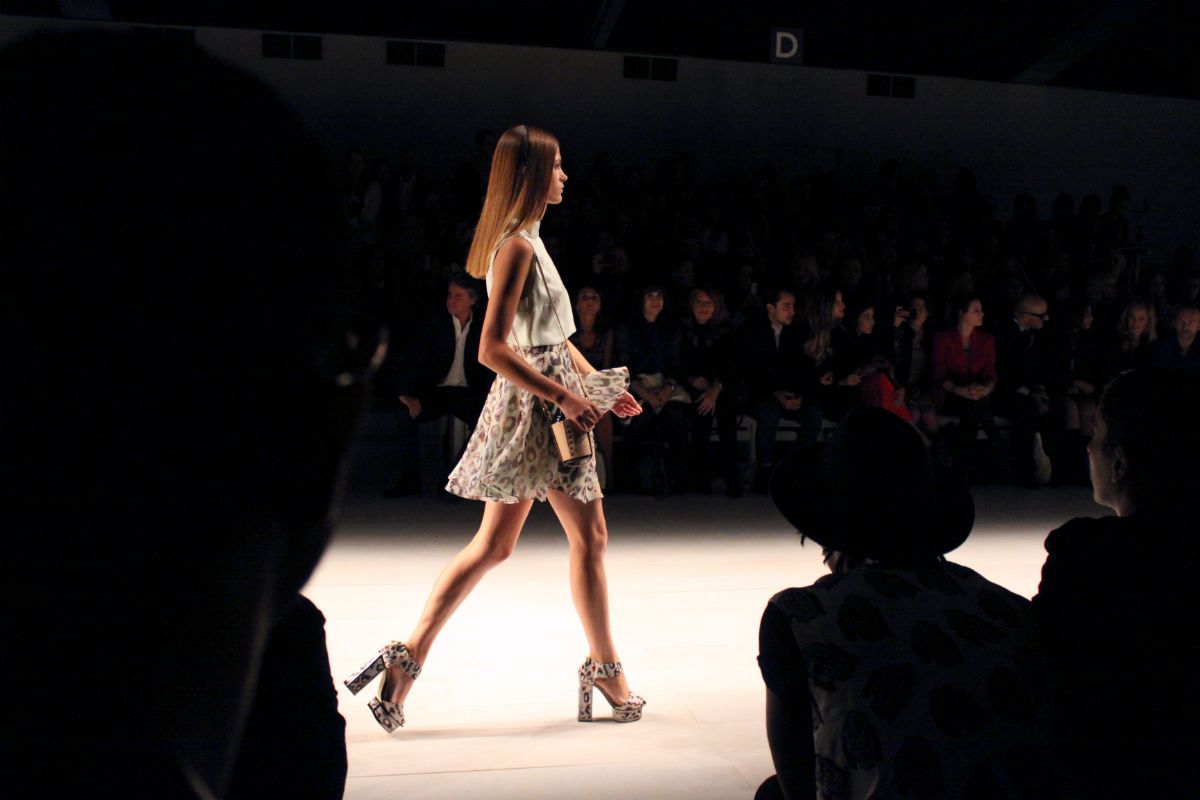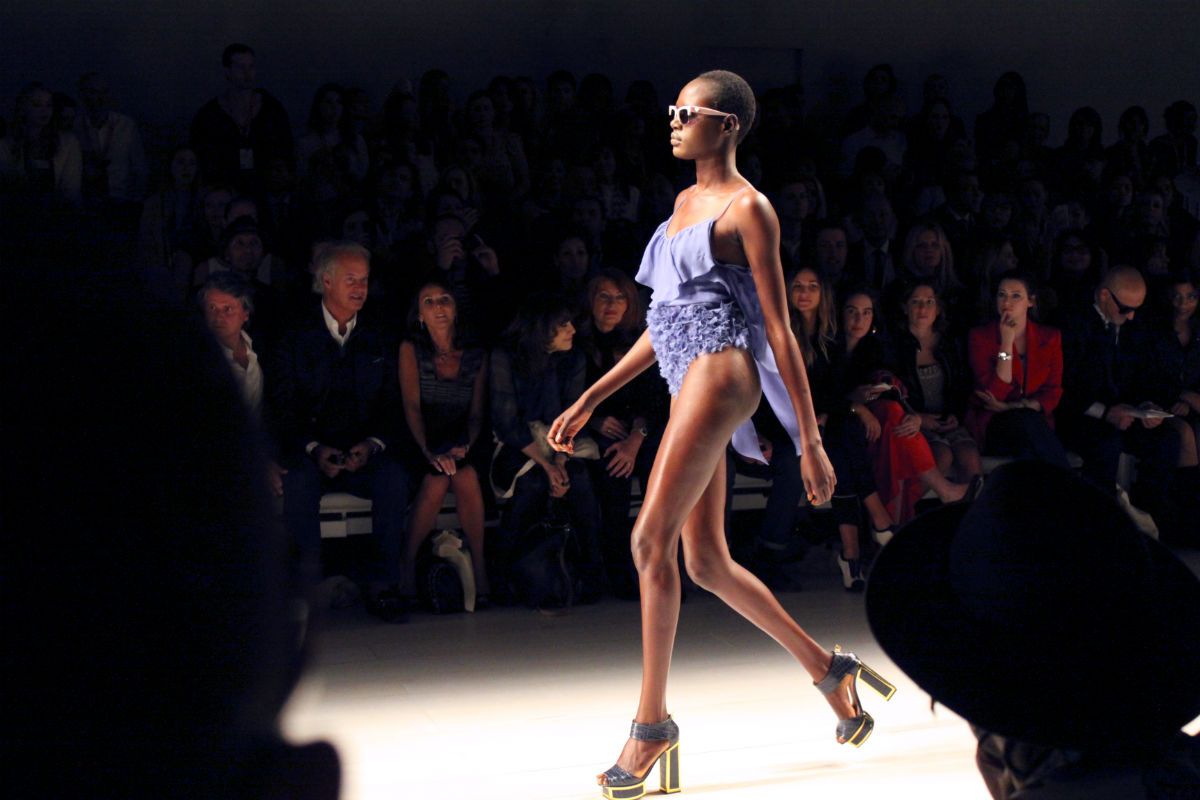 Backstage and Catwalk at Felder & Felder London Fashion Week SS13
Hair by Adam Reed for Sebastian Professional Haircare, Makeup by Sharon Dowsett for Maybelline
Felder & Felder is a new brand to me, one I hadn't previously been familiar with. I can't ever pretend that i've heard of some of these designers y'know, I mean like some of the ones I saw at LFW I had - Henry Holland/Giles Deacon etc - but Felder & Felder I hadn't. So I went in to this show really excited as to what wonders would await me, as I simply had absolutely no idea! Wonderful. For this show, hair was being done by Sebastian Professional Haircare, again another brand I haven't tried. The idea was strong, powerful, sleek and sexy hair that had nods to the 70s (see this is going to be a trend next Spring/Summer as most shows have gone for 70s hair influence) and was created using straighteners. The idea of the hair was that it would fall simply into a panel style look, with three different sections around the head. They all had a center parting and the hair simply swept down the catwalk with the girls as they walked. They were using a new technique to me to tame flyaway hairs, and that was to attach playing cards using grips at the top of the hair! Adam Reed was also using a toothbrush to comb away any strays - he even posed for a picture holding the toothbrush but I thought the one of him smiling was nicer (I am kind.) Sebastian Professional Haircare looks and smells amazing.
Makeup was by Sharon for Maybelline (it got to the point this season where she was like.. aha..you again.) and she said it was Maybelline's first time with Felder & Felder. The girls were a little difficult to persuade, one wanted matte, one wanted shiny. Sharon had her work cut out pleasing them both but managed to by creating just a perfect luminous complexion with no powder - as one of the Felder girls had a memory of their mum running after her with powder trying to pat her down! It was a fresh, Spring glow - the kind of sunshine look that reveals skin and it's inner radiance. Again they used the Dream Fresh BB Cream with the Fit Me Concealer for any girls that needed touch ups, and the eyeliner was navy and black, which edges slightly in to colour. (This complimented the catwalk perfectly.) The models were doing their own mascara, which was Colossal, and Sharon even gave them each their own mascara to take home - a lovely touch. They used a Super 14hr Lipstick called Beige for Good which had nods to a 70s black and white photo lip look, and there was no blush used.
The catwalk itsself was beautiful. Really soft and feminine and very floaty - it just seemed to glide down the catwalk. The surprise of the night came from a live performance from Kate Nash, who kicked and screamed her way through the show (for lack of nicer way to put it.) Her new style did seem to compliment the whole hi-fashion theme nicely though, and I did find myself nodding along in parts. I just wouldn't buy her record. Ha. There were some really beautiful dresses including the black one i've shown above, as well as little nods to animal and leopard prints. The shoes were amazing... need!
So that's the complete 411 on Felder & Felder, two designers I'll definitely be keeping an eye out for in the future! What do you think of the poker straight hair? So do-able at home! Do you like the simple makeup look or do you long for a little more coverage than BB Cream? Do you rate Kate?
Love, Zozo
x
Disclaimer: I was invited backstage and seated catwalk access thanks to Felder & Felder's PR.