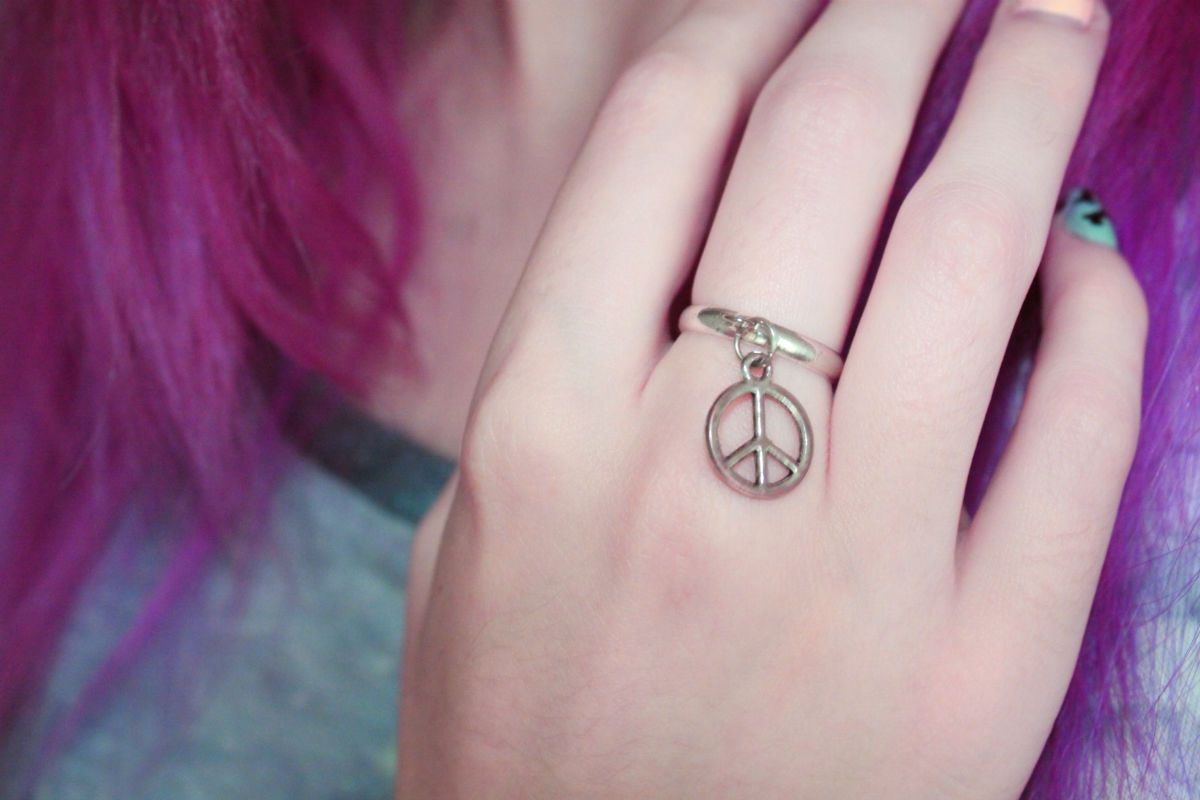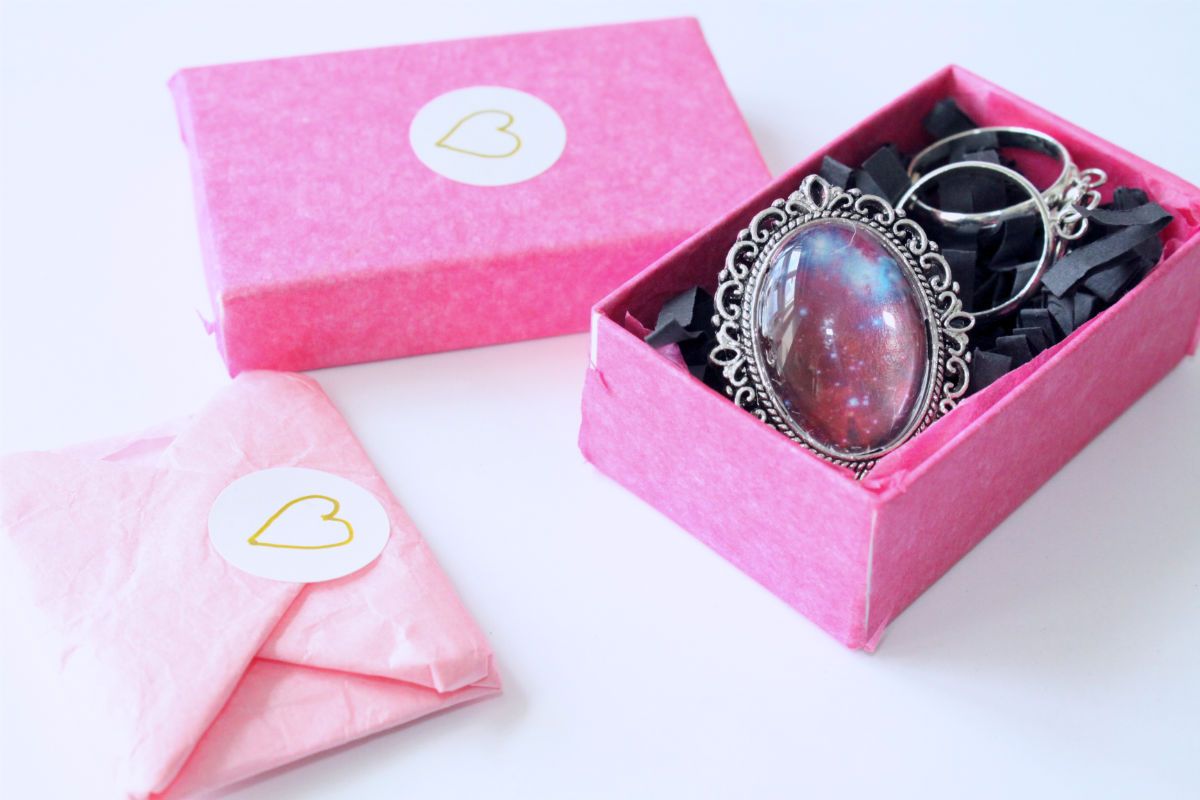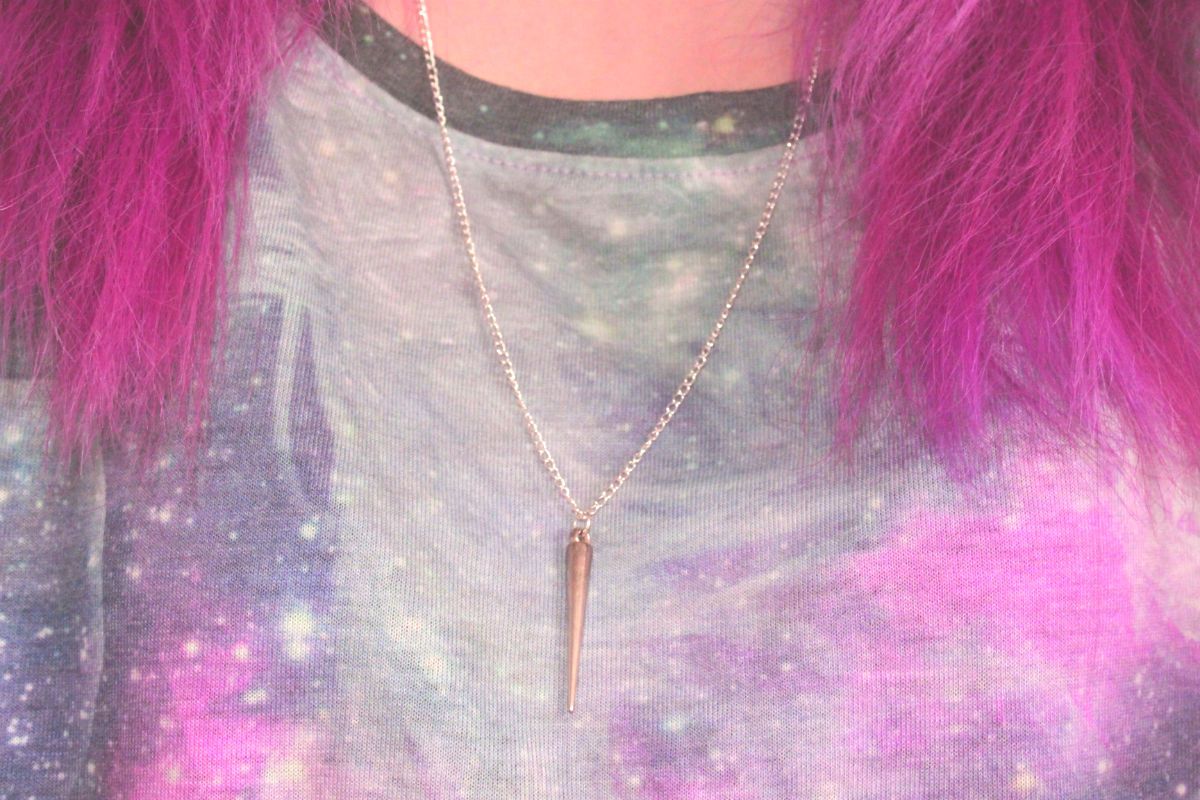 Hanny Made Jewellery rings and necklace
I absolutely love this community of creatives that have come out of blogging and the industry in general, and I love finding and supporting new and young entrepreneurs with budding businesses. Similar to some indie makeup blog posts I did before, I'll also be doing some blog posts about indie/blogger businesses, so if you want to get in touch with your business, email me at
zoelouisehellewell@hotmail.co.uk
. Todays feature is about Hanny Made jewellery, a delightful little web store run by Hannah from Bournemouth. Hannah makes every piece in her store from scratch by hand, so not only is it perfectly homemade (which I adore so much) it's got a lovely quirky touch to it. There's a variety of different pieces from long necklaces with large charms to dainty necklaces with small charms, bags, bracelets, earrings and rings. I wish I was as talented as Hannah - being able to make all those different things! When I was chatting to Hannah about her store, she said the main ethos was really to make affordable jewellery that didn't cost the earth. I couldn't believe when I opened the website and saw how cheap everything was! I couldn't wait to spread the word, the jewellery is priced the same as Primark and well, i'd much rather buy pieces handmade by Hannah than a store like that...
I have a few pieces from the Hanny Made collection and i'm not going to lie to you, ever since I've got them I've not taken them off. I wear one of two of the rings every single day without fail and the pieces have been getting a lot of attention when i've been at events or in London. The two rings retail each at just £1.50 and you can
view the selection of rings here
. £1.50! Can you believe it? Like I said, i've been wearing one of them every single day, usually the peace sign one as I adore it - and it's sturdy, durable and hasn't broken the minute I popped it on like I've found with some cheap high street jewellery. I'm so impressed with the quality. The other ring is a large silver plated picture bubble ring with a galaxy print on it. I love this one too, it matches my top see! (Simple things.) This one retails at £3 so it's still an absolute bargain.
The silver spike necklace is beautiful and compliments pretty much every single thing I wear. It's on a chain which I think is a really nice length, not too long but not too short. I love it's simplicity and delicacy and it's again at the most ridiculous bargain price of just £2. Seriously? Amazing. Here's the link if you want to check it out.
Hanny Made is a gorgeous on trend store that I think loads of you will absolutely love. Nothing is priced higher than £4.50 so it's an absolute bargain and like I mentioned earlier, I'd much rather give Hannah my money than a corporate beast!
Check out
Hannahs store here
and also
make sure you follow her on Twitter!
What do you think of the pieces from Hanny Made? Do you love the rings and necklace? How good is it that Hannah keeps every thing really cheap? I love Hanny Made! Going to buy the cross ring now!
Love, Zozo
x
Disclaimer: Hannah sent me the pieces from Hanny Made for feature on the website but all my opinions are my own.