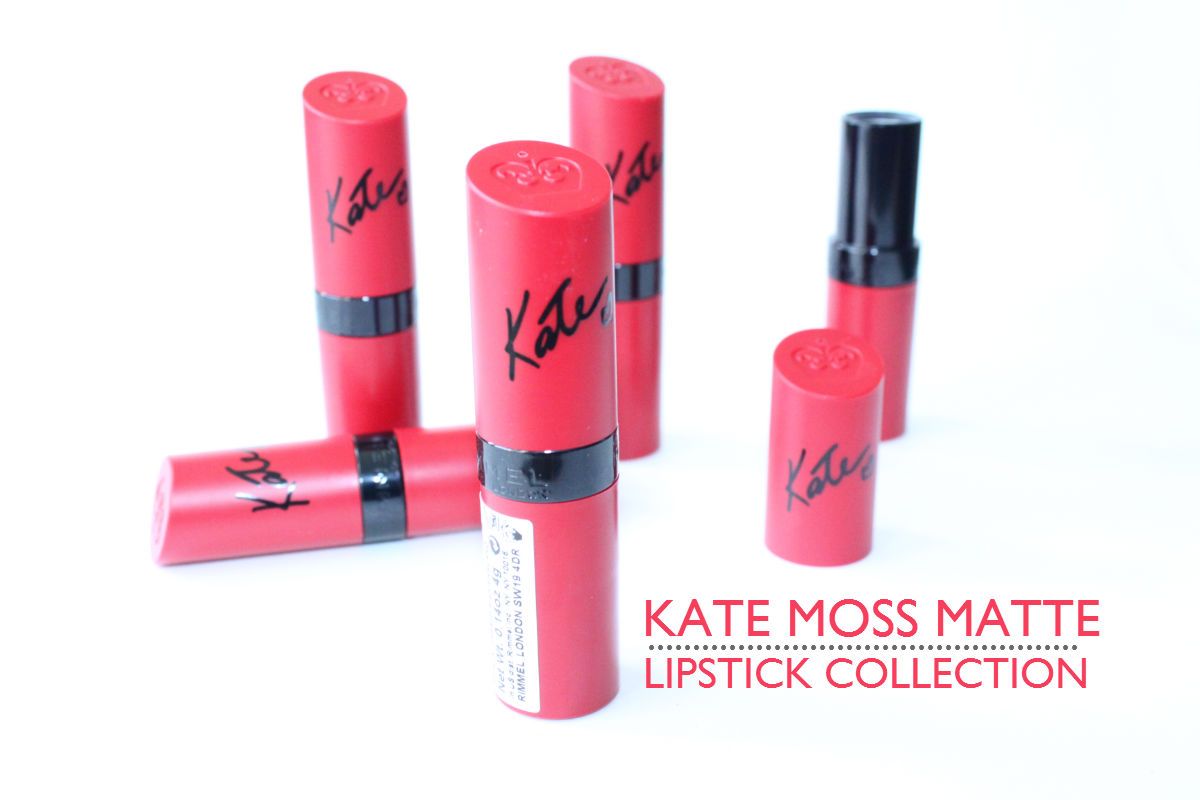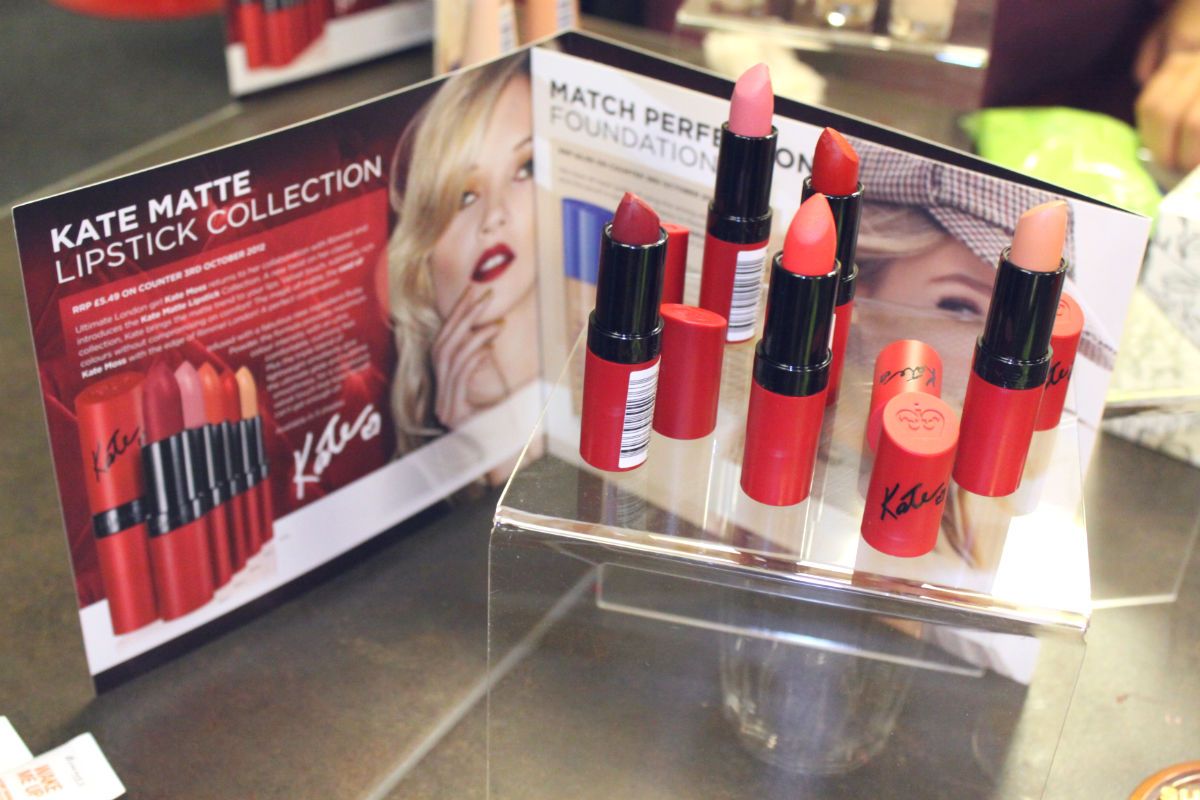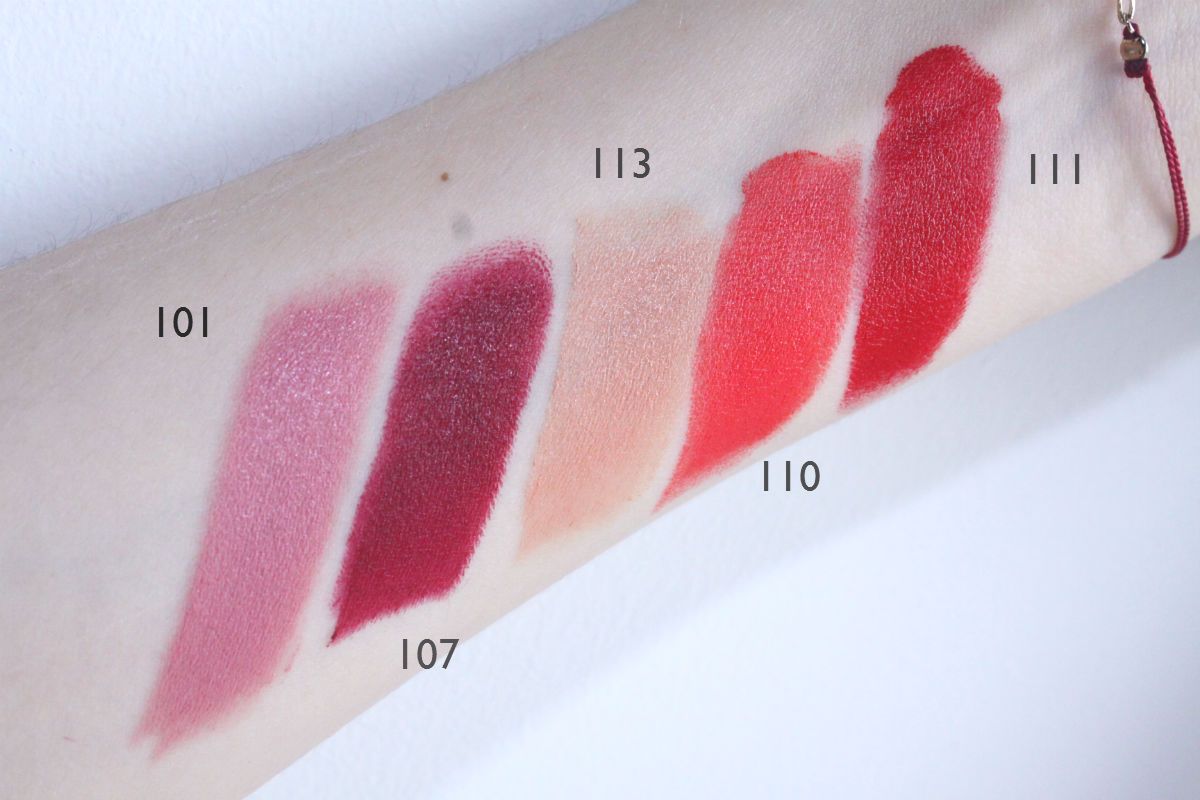 Kate Moss Matte Lipstick Collection for Rimmel London
Kate Moss lipstick collections aren't a new thing to the beauty world. What's launching this Autumn however, is a completely "matte" collection featuring five new gorgeous shades. I got a sneaky peek last night after visiting Rimmel and got to have a good play about with them before they land on counters later on in the year. As with all Rimmel lipsticks, the pigmentation is amazing, all of the swatches above are literally two swipes of the lipstick. The colour packs a huge punch and Rimmel say that the lipsticks contain "Ruby Powder" which is meant to provide a more intense colour hit. I'm not entirely sure what ruby powder means, but it sounds rad to me! The five shades range from being really nude to a classic two red shades with a powder pink and plummy purple. If you compare this to some of the previous Kate Moss collections, it's got that great autumnal vibe about it but with shades so diverse there's guaranteed to be one that will catch your eye first!
I absolutely love 110 and 107 the most if i'm honest, just because they're so unique and i'm well into my purple lips at the moment. I wish they had names rather than numbers though, but I can understand why. Now the really cool thing about these lipsticks is that at the moment they're
only available through the Facebook page
. I was told yesterday that two of the shades - 110 and 101 - sold out almost instantly! Amazing!
Although they're billed as matte lipsticks, they're actually quite sheeny and aren't completely matte in finish. To be honest, I really like this. Sometimes matte lipsticks can be a bit drying or too matte for my lips and I normally end up slapping something a bit more moisturising on the top anyway. So to have something that's a good mix of both, is perfect!
Kate Moss Matte Collection retail at £5.49 and will be on sale from 3rd October, but as I said, you can buy them from their
Facebook page
!
What do you think of Kate Moss's lipsticks for Rimmel? Do you love them? Do you like this new collection with matte shades? What do you think of the colour mix?
Love, Zozo
x
Disclaimer: The Kate Moss lipsticks were provided for me free for consideration by Rimmel.