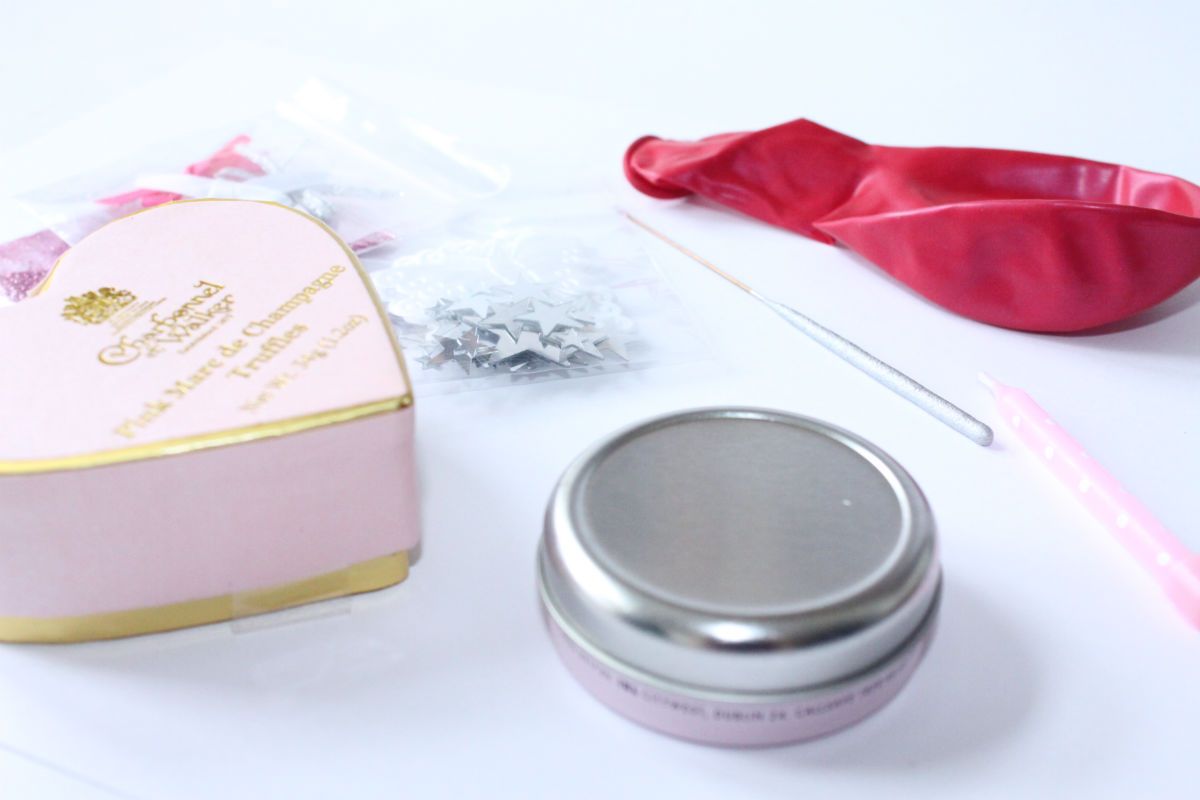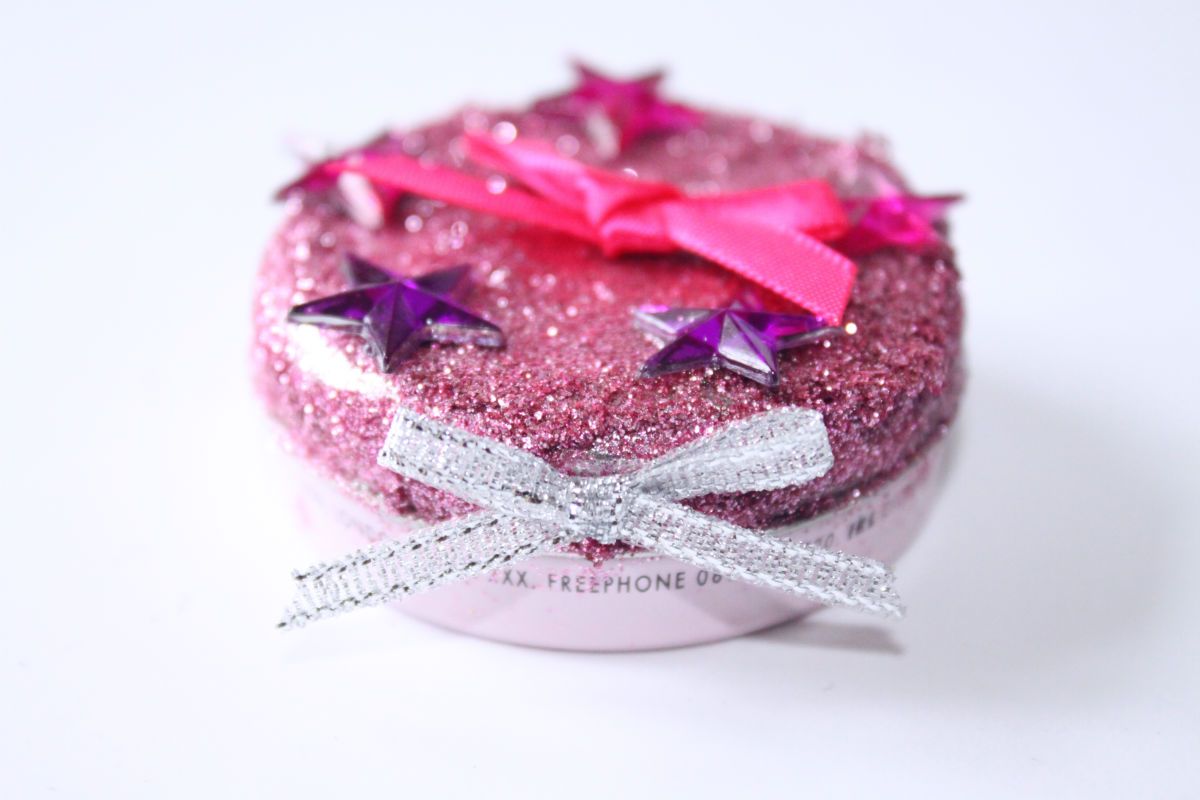 Guessing the brand new Vaseline flavour and decorating my own tin
As i type this i'm currently covered in super glue and glitter and my flat smells of sweet treats. As you probably know by now, I don't need an excuse to get creative/covered in glitter. Any opportunity to do so will result in me doing so. So imagine my joy when a *bright pink* (potential hint) envelope popped through my door this week with a blank tin of Vaseline ready for me to customise. Why am I customising it through? Well, Vaseline are launching a new flavour next month and I have been sent a tin early.. just with no idea what the actual flavour is. Vaseline have played this game before with their previous tin, the Creme Brulee, and this one is no different. The clues I was given were a candle, a balloon, a sparkler, a little box of Charbonnel et Walker Pink Champagne truffles and the promise that should I win the challenge of guessing the flavour/decorating the tin, I should be rewarded (as well as the exact same prize for one of my readers) with a trip to Paris. I read right in-between the lines of the pink envelope, the sparkly fizzy sparkler, the pink and golden glitter in the bag, the Parisian hints and took one big whiff of the Vaseline and I have concluded the flavour to be:
PINK CHAMPAGNE !
Not only is the tin baby pink, and the contents baby pink, I think it's very much in line with the flavours Vaseline create. So with that in mind and the smell of the Vaseline - which I really like by the way, it's very sweet but it doesn't smell like Vaseline, a trait that normally puts me off - I set about concocting my own tin design. I dunno about you but you know those original pots of Vaseline, the blue ones? I think as lovely as they are and as moisturising, they're a bit on the ugly side. (It's nothing personal blue Vaseline!) I know a lot of girlies that would much rather whip out a different type of lip balm just because it looks prettier when you're sitting in the pub garden. So, I decided to glam up Vaseline a bit. Give it a bit of a vajazzling, a blinging up and well, just
girlying
it a bit more. I'd like to think that my creation would be loved to be whipped out of a handbag and well, the flavour is Limited Edition so why not make the pot Limited Edition too? I covered it with pink glitter, purple and pink stars and completed with a cutesy little bow.
The new Vaseline flavour will have 100 on sale in a
flash sale on their Facebook page
on the 23rd August retailing at £3.49 and it will land in Selfridges from the 5th September.
Do you reckon i've guessed it right? If you like my tin show it a bit of support in the comments, I might win a trip to Paris (amazing!) and
you might also win a trip to Paris
! Yay! I'd love to go to Paris. *dreams* I love that Vaseline keep coming out with brand spanking new flavour ideas, if you could ultimately pick a Vaseline flavour, what would you make and why?
Love, Zozo
x
Disclaimer: The tin, the glue and the glitter bits were all provided for me free for consideration by PR. The genetic inability to not get glitter all over myself however, provided by my mother and father. Genuinely still peeling dried glue off my fingers as we speak!