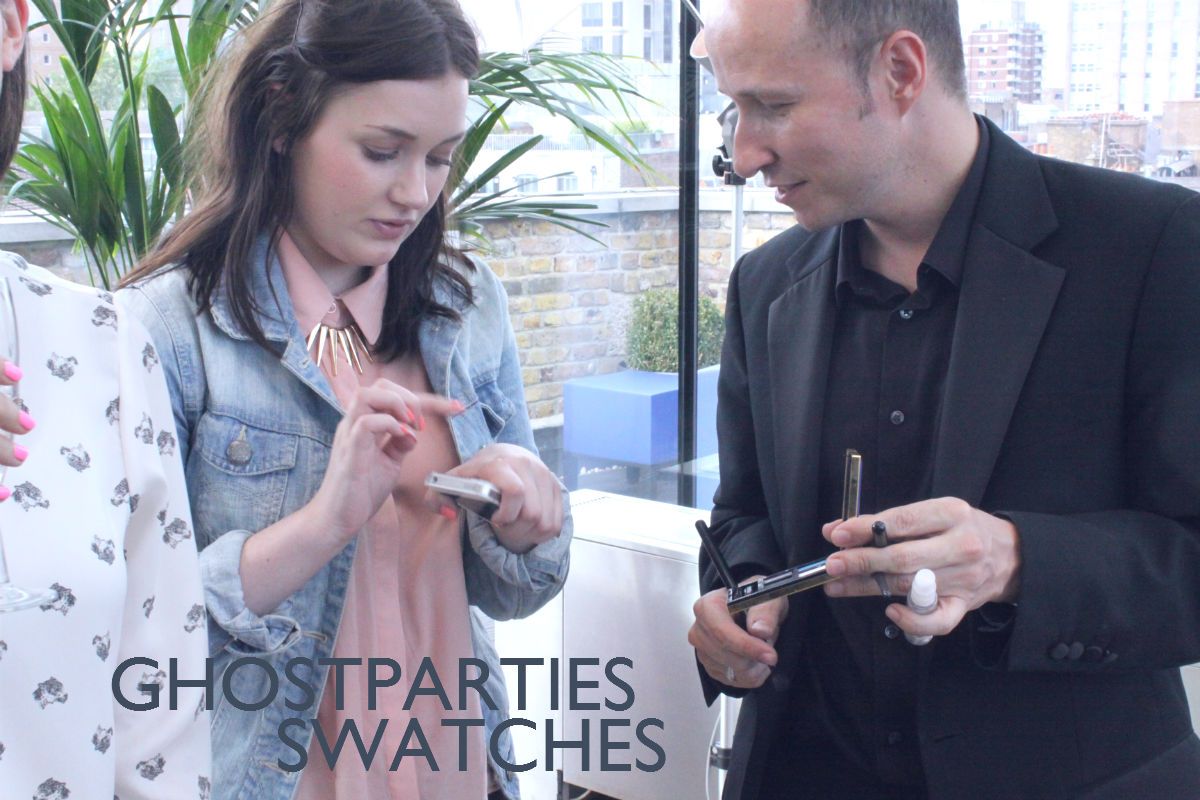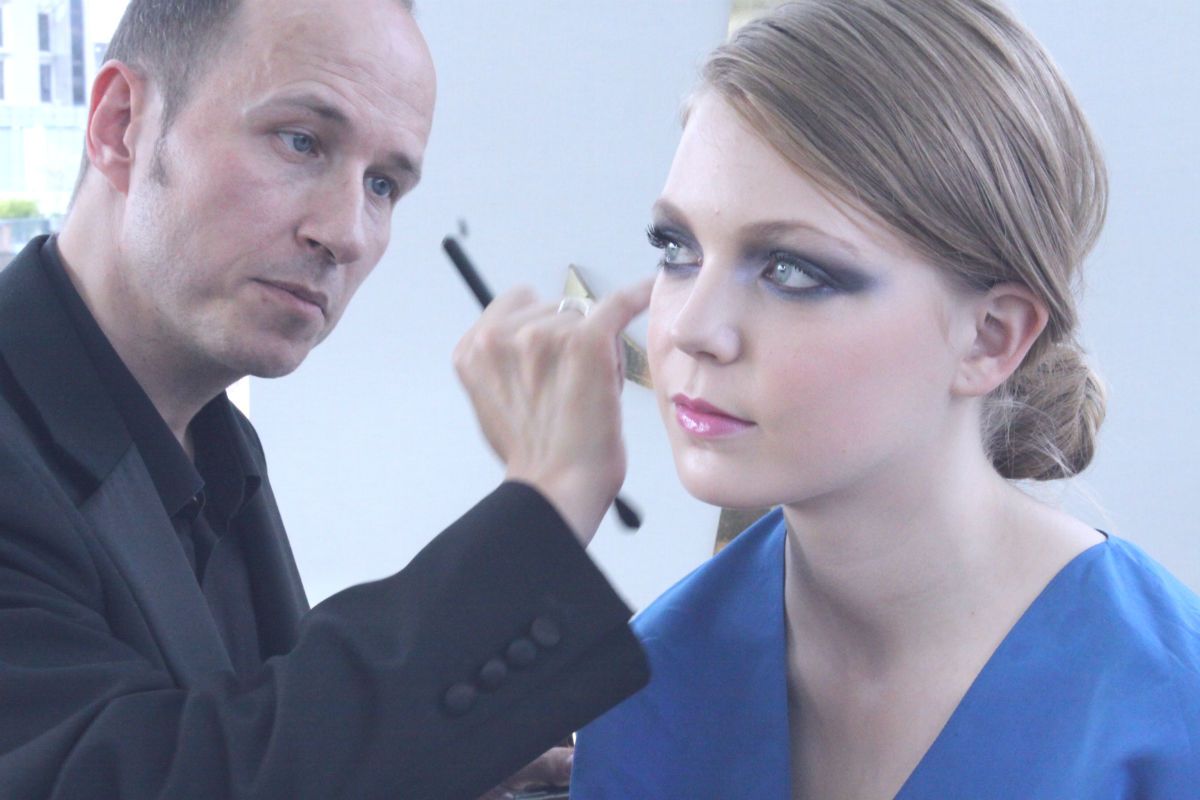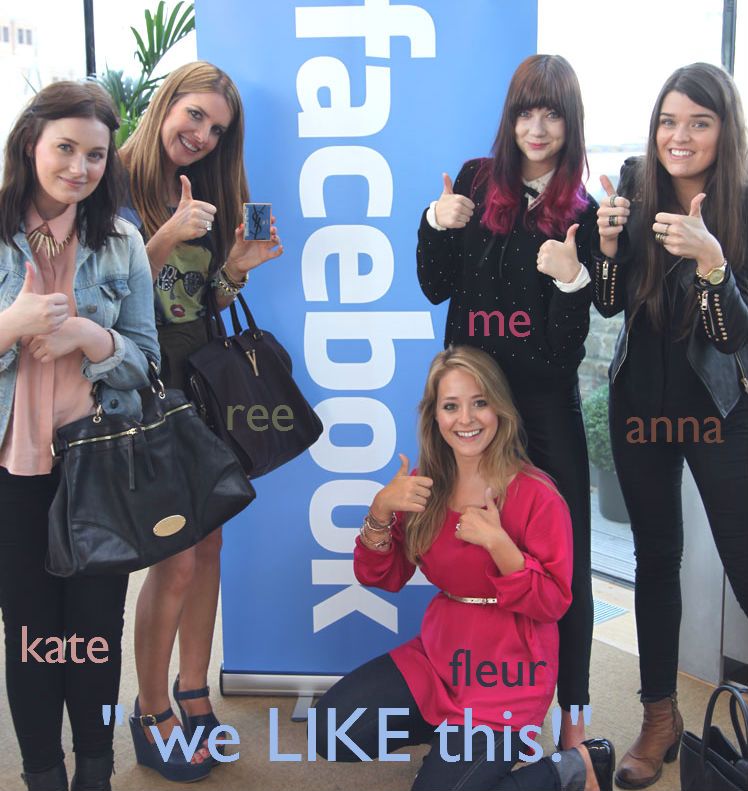 YSL's collaboration with Facebook - Devoted to Fans palette
Yesterday I went down to Facebook HQ (geeked out big time) to spend the evening with YSL learning about their new palette in collaboration with Facebook. Always one to champion breaking the rules and being that brand that create the iconic pieces we adore, YSL have sparked controversy and talk around this palette, which is created for the fans of the YSL Facebook page. Having already peaked my interest at the combination of the words "makeup" and "social media" I was keen to take a look at the palette and see what I thought of it "IRL", as such. The palette is made up of four shades, a pearly white, a facebook blue, a purple taupe and a deep matte black. I know the blue might immediately put you off, but in the context of the shades it works beautifully. I immediately got to it and inspired by the look created at the event (which you can see above) I set about swatching and creating my own look. Let's have a gander: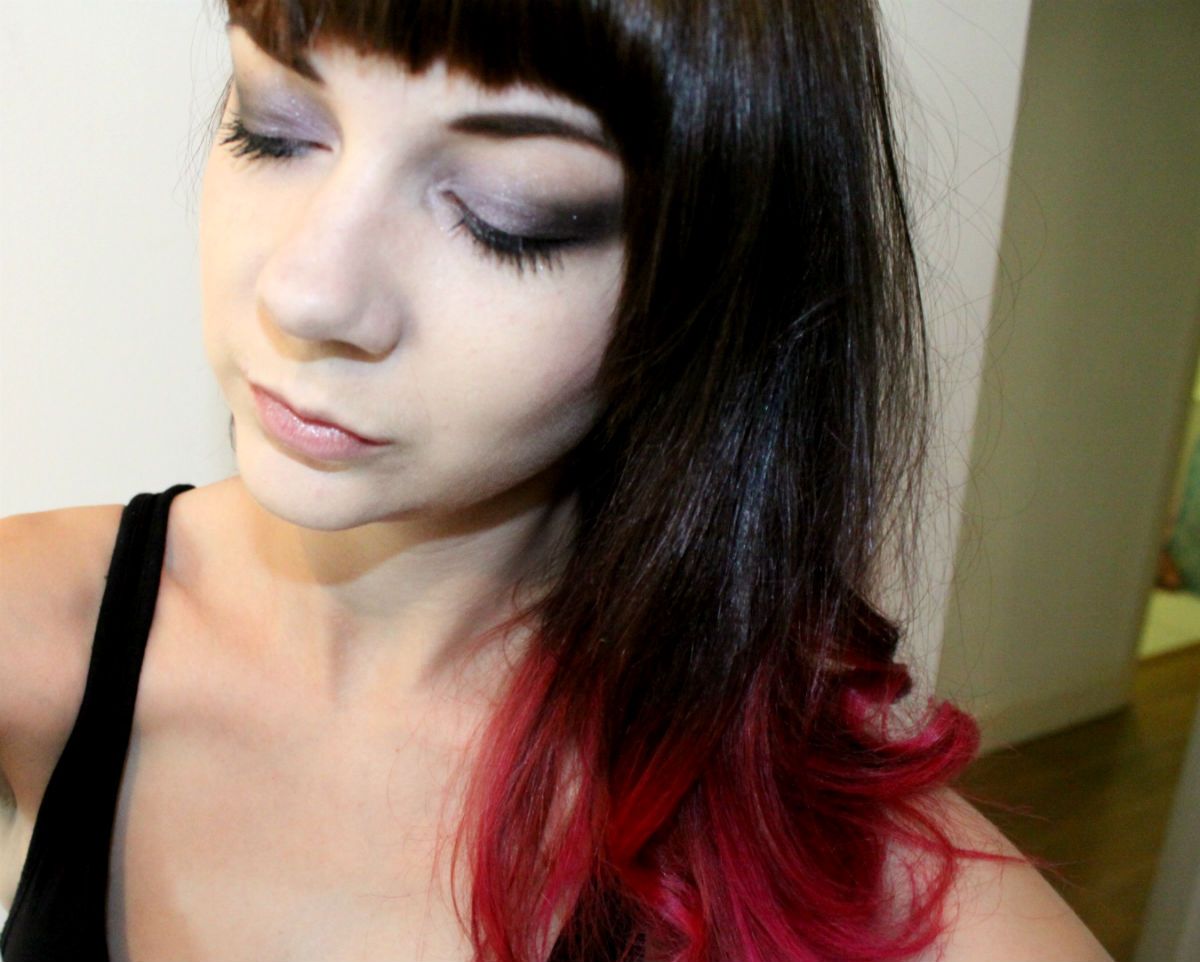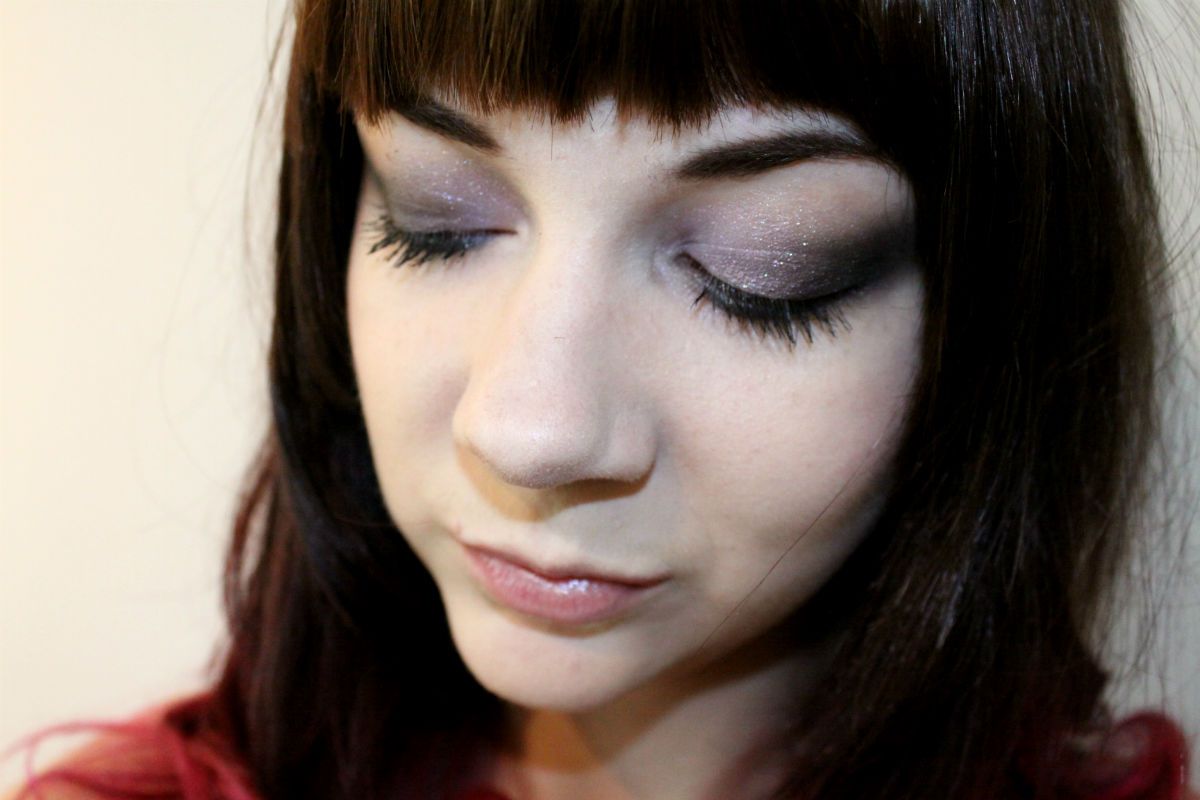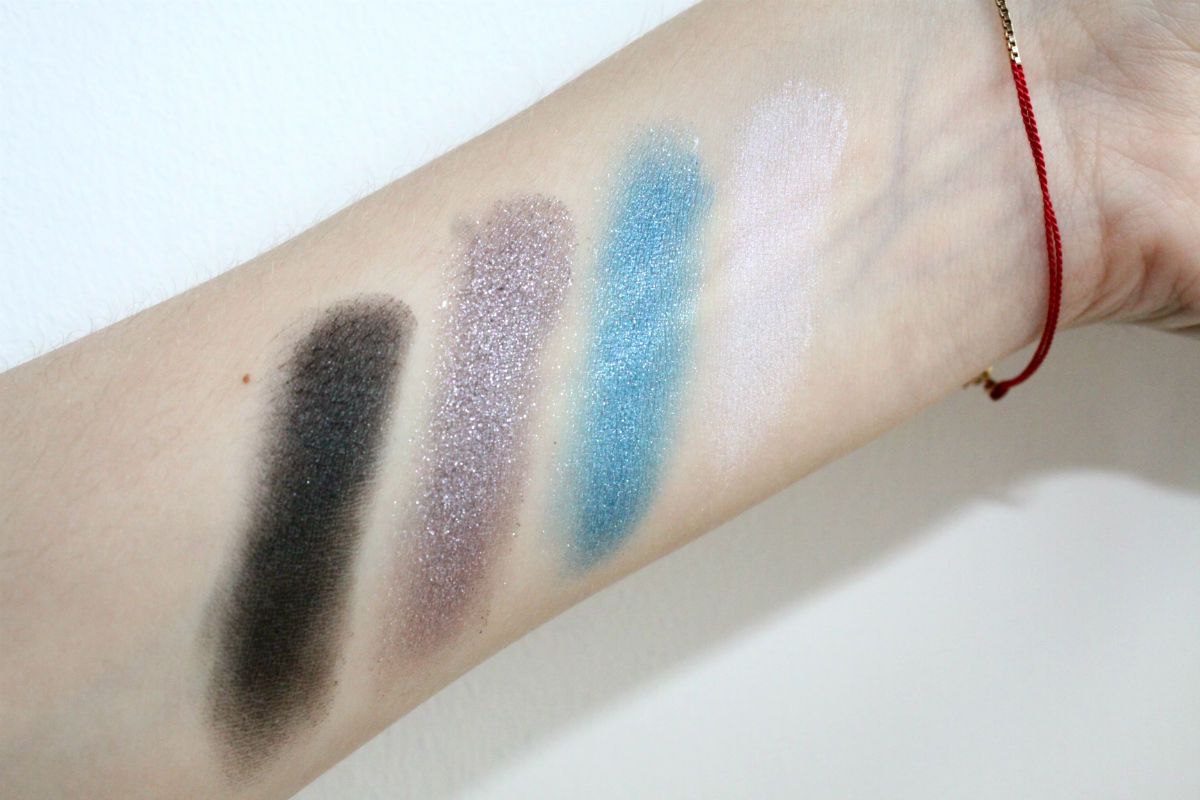 The shadows are soft but not breakable, they blend really well and apply beautifully. My favourite shade is the soft purple taupe, it's quite unusual and not really like anything else I have. I smoked mine out using a blending brush and swirling my brush into the dark matte black. I then lined the lower lash line with the blue, and applied the white to the inner corners of my eye. All four colours make a beautiful look and I really love the way it turned out!
Now, the palette is available exclusively on the YSL Facebook page, and there are only 1650 of them in total available to Facebook fans. Very exclusive! The 1650 that buy this, will also get exclusive Facebook content and let into perks and services through their Facebook feed. Somewhat of a YSL VIP, if you will!
Also just on a little unrelated side note, I had my nails done with the YSL polish at the event, and here's a quick snap of the colour I chose, Coral.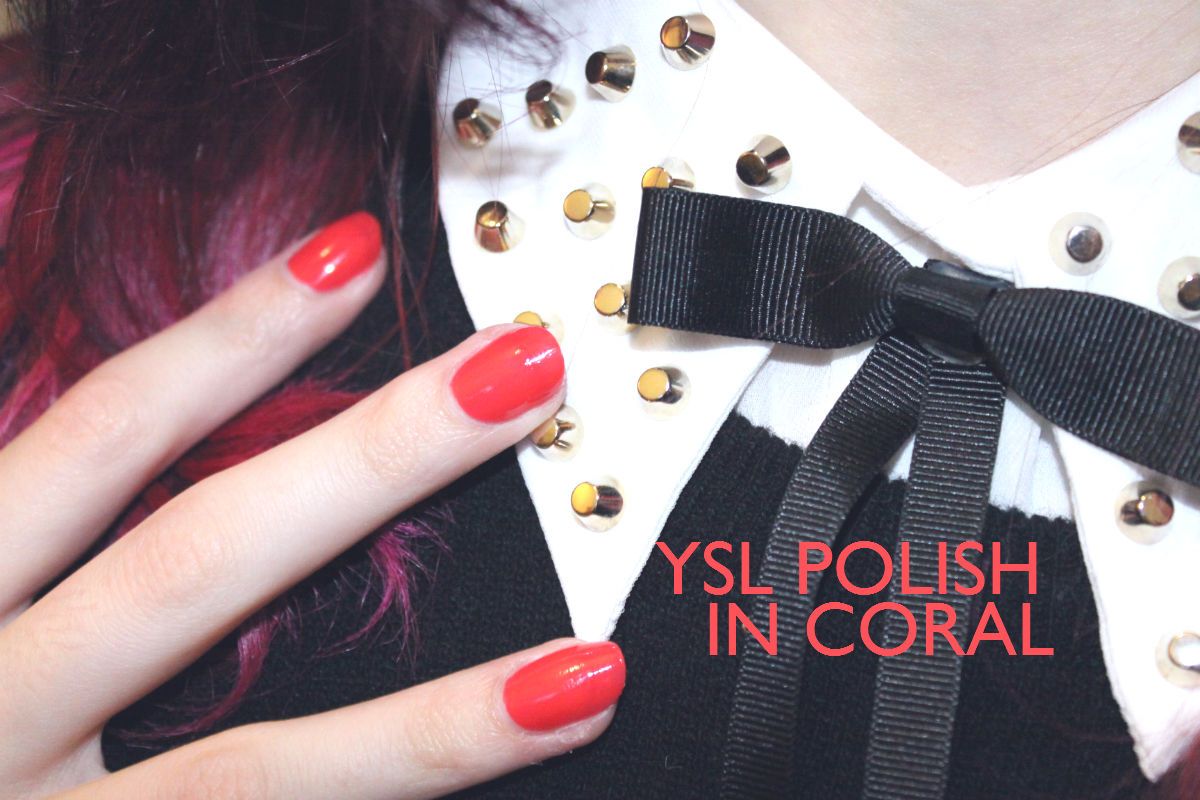 YSL's Facebook Devoted to Fans Palette is available to fans only of their Facebook page and costs £39.
What do you think of the YSL x Facebook collab? Do you "like" this? What do you think of the look I created using it? So stoked to have visited Facebook HQ in London! Definitely fangirled.
Love, Zozo
x
Disclaimer: The YSL x Facebook palette was given to me free for consideration from YSL.