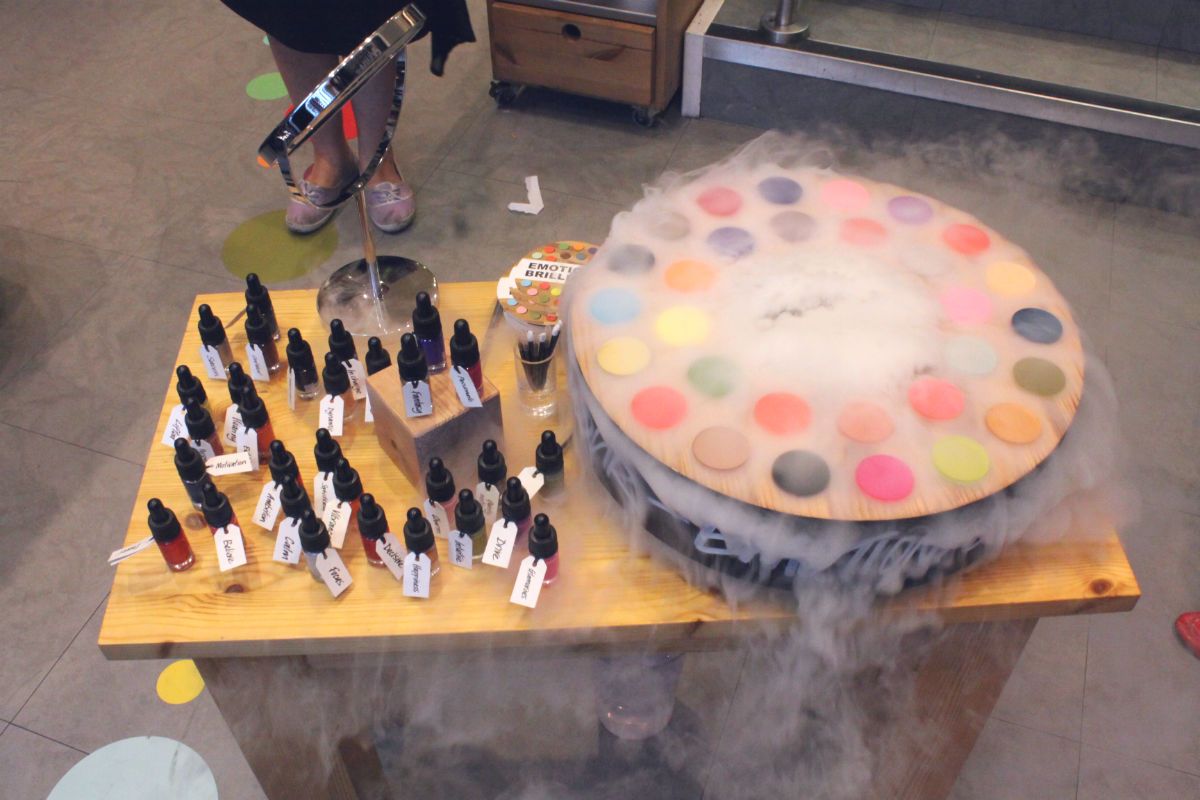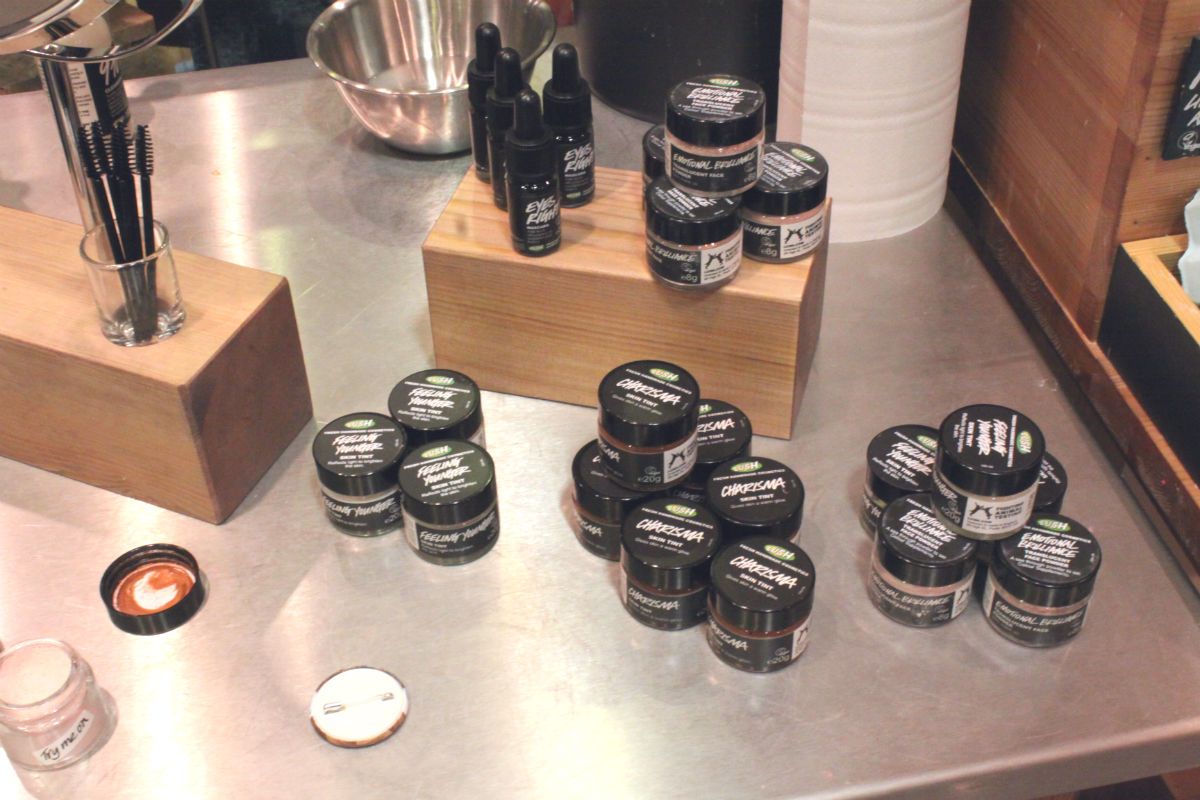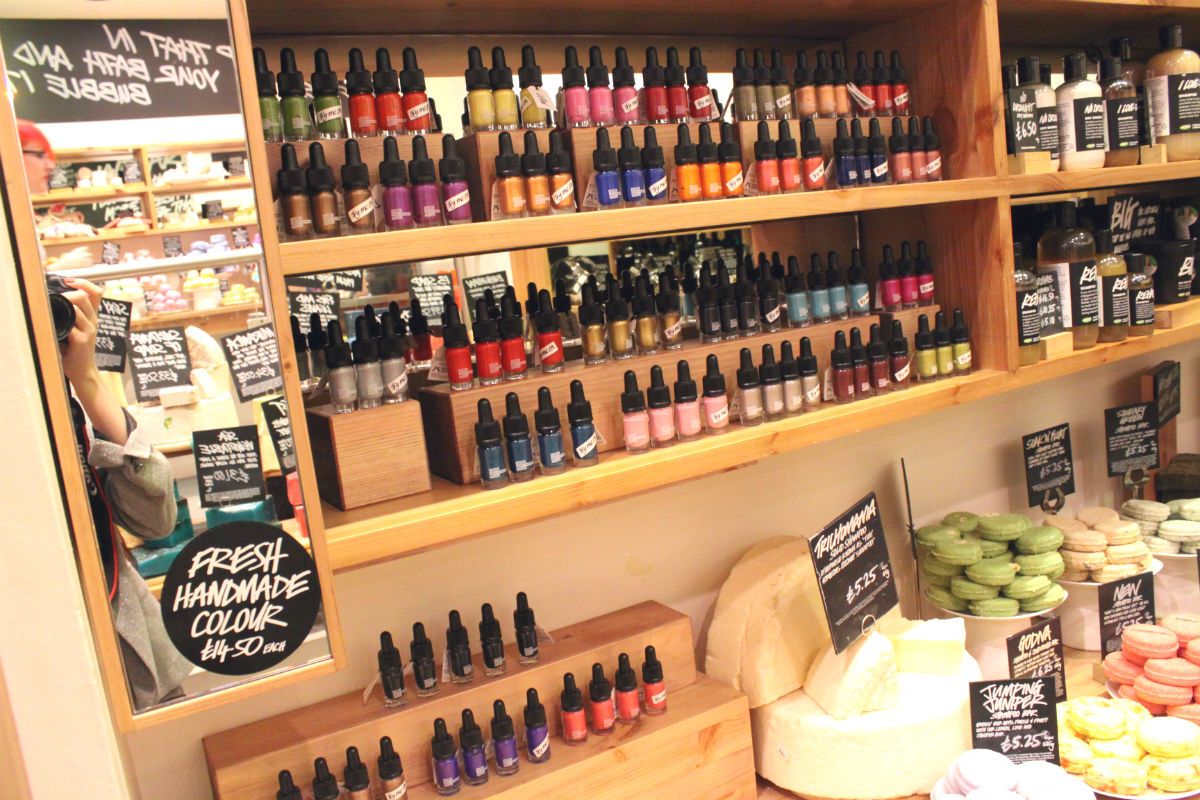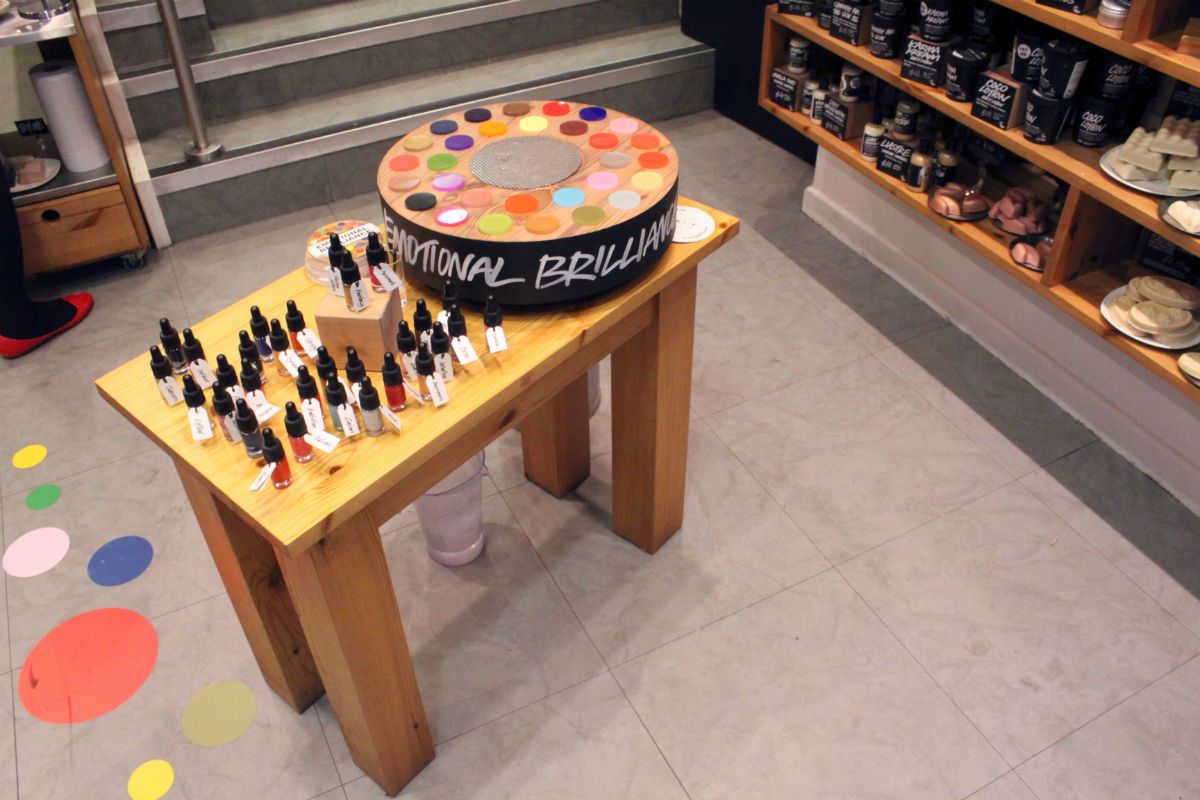 LUSH Emotional Brilliance Makeup range - launches globally in LUSH today
Last night I was invited into a little sneaky peeky at the brand new makeup range from LUSH before it hit the stores today. Good news for LUSH fans, as the arrival of makeup has been a really long time coming and it's been a good few years since it's previous sister range - B Never Too Busy To Be Beautiful - unfortunately was discontinued for good. The range has several different elements but the bulk of it is made up of these little intense colour pots which have many different uses. Really, they're multi purpose, and if you view them as such I find it far more refreshing to embrace the range. There obviously are colours that are designed ideally for lips (bright pink) and there are ones designed for eyeshadows (bright gold) but really, they're all just little glass pots of colour and you can use them however you so desire, and however you feel best reflects your personality.
The idea of the range is I think coming across a little wrong online. I've seen some websites and writers penning it to look like mental hippy horoscope style makeup based on moods that conjures up imagery of tacky mood rings and useless symbolism, but in reality it's not at all. Imagine the situation, you're about to go make up shopping for a new eyeshadow. You walk into your nearest department store and you're greeted with the bright fluorescent lighting, and a bunch of girls that judge you the second you walk in, and point blankly to the product they recommend for everyone - the one the company want them to push. I know it's not always like this (although to be honest I usually shop in the individual brand's actual store, I find that much better) but anyway I digress, this new idea from LUSH is very LUSH, and it's really just a bit of fun. They have a huge wheel in store and they ask you to close your eyes, imagine white, clean space, and when you open it you pick the three colours that appeal to you first and immediately. From there they recommend the shades they think you'll love. Realistically, this is just common sense, if I close my eyes and open them and pick gold, what it really shows is that even if I felt I was unsure of the eyeshadow I wanted, my subconcious is telling me that what I do really want is the gold. (And yes I picked the gold.) I found myself chuckling and smiling and generally feeling good about myself while the LUSH girl told me why I picked the gold (which is called Fantasy.)
Something that really stood out for me were the designated lip colour pots, and I could not blimmin' wait to get the store's brand new testers all mucky (sorry!) and get them all over my hands. Here's a look at three of the pinkest shades: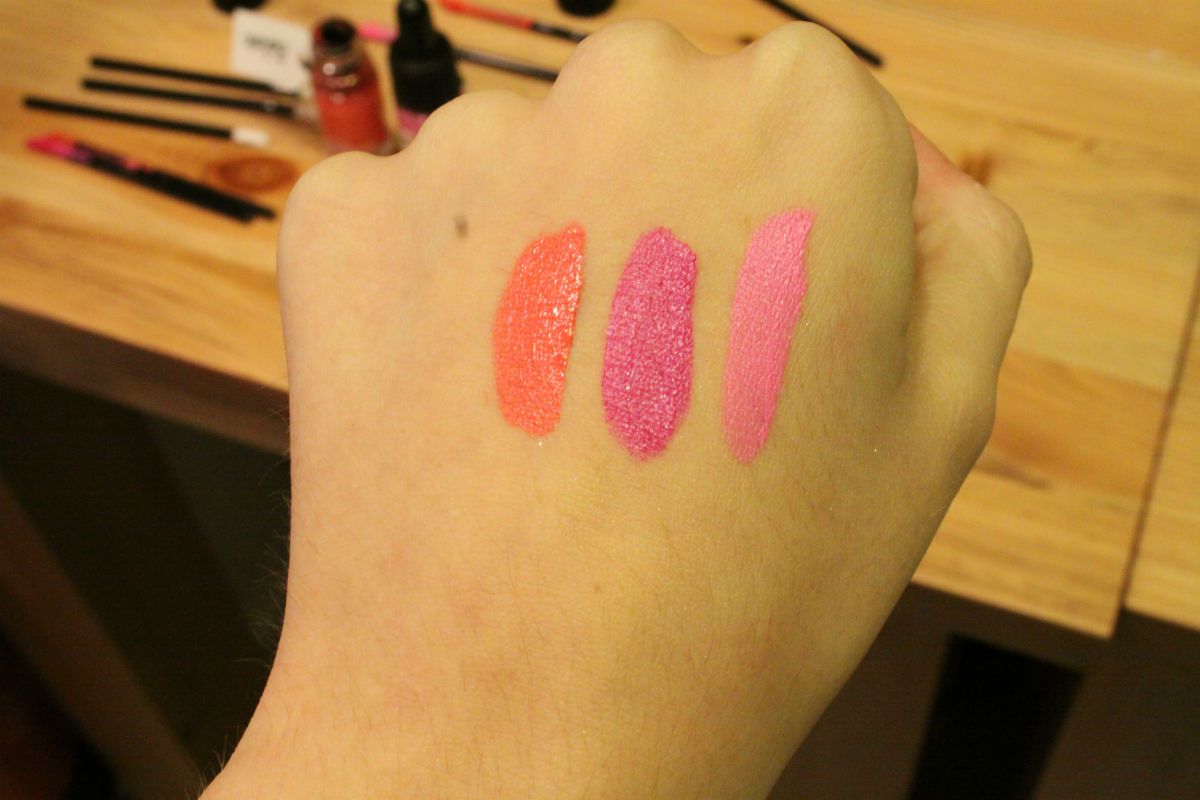 They're full pigment, long wearing - that was very hard to get off - and they're still moisturising. The main point of the LUSH range aside from being against animal cruelty is that they're all natural, and the ingredients are pretty much the same as what goes in their skincare. Pure, earthy stuff. You know you're not putting anything bad on your face at all if you pick up any of the new makeup range.
While I do think some of the products are a little too much towards the higher price range and I think that will put off your regular £2 bath bomb shopper, I think that if you're a huge fan of LUSH you'll love the products. There's so much else in the range including skin tints (one of these is so paley friendly it's unreal!), a mascara, a translucent powder and eyeliners. These are all things that are deemed "desert island must haves" so the real basics of makeup. It's all marked up around the £13 mark, the colour pots come in at £14.50 which is a little pricey but the pigment is fantastic. If you think about it being the same price as MAC for the lip products, yet actively against animal cruelty and also full of fantastically natural products - I certainly don't think it's too unreasonable although I can see some younger customers being put off.
I'm going to be trying some of the LUSH range over the next few weeks and i'll be sure to let you know what I think of all the pieces! However, and for all my international readers too, the global launch was today, so pop down to your LUSH and have a look.
If you live in South London or Surrey, be sure to head to the LUSH Wimbledon store, I simply cannot sing the praises of the store enough. I've been shopping in there for a long time actually but last night was the first time I went in there as "The London Lipgloss" if you will, so now they know i'm a sneaky blogger (hehe) but they've always been absolutely fantastic. I've been making trips there for 4 years when I moved to Clapham, and the service really is the absolute best on the high street. Huge thankyou in particular to Gemma, Sophie and Eve for showing me the range and making me feel so welcome and generally being fantastic and not pushy to any of the customers at all.
What do you think of LUSH Emotional Brilliance? Are you going to pop into your local tomorrow to check it out? Has anything caught your eye? Do you like the little glass pots?
Love, Zozo
x
Disclaimer: The event yesterday was designed for LUSH 'VIPs' who were regular and frequent customers to see the range before anyone else, and I was invited along by the press office to experience it myself.