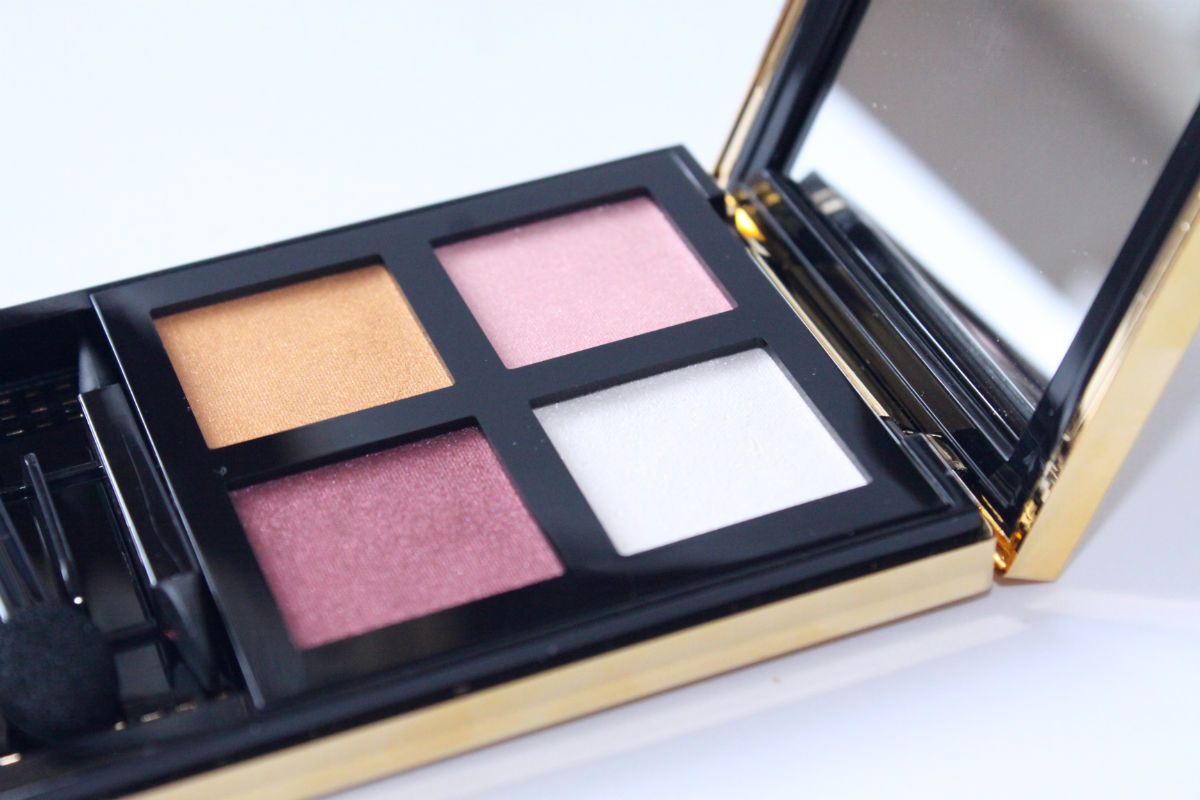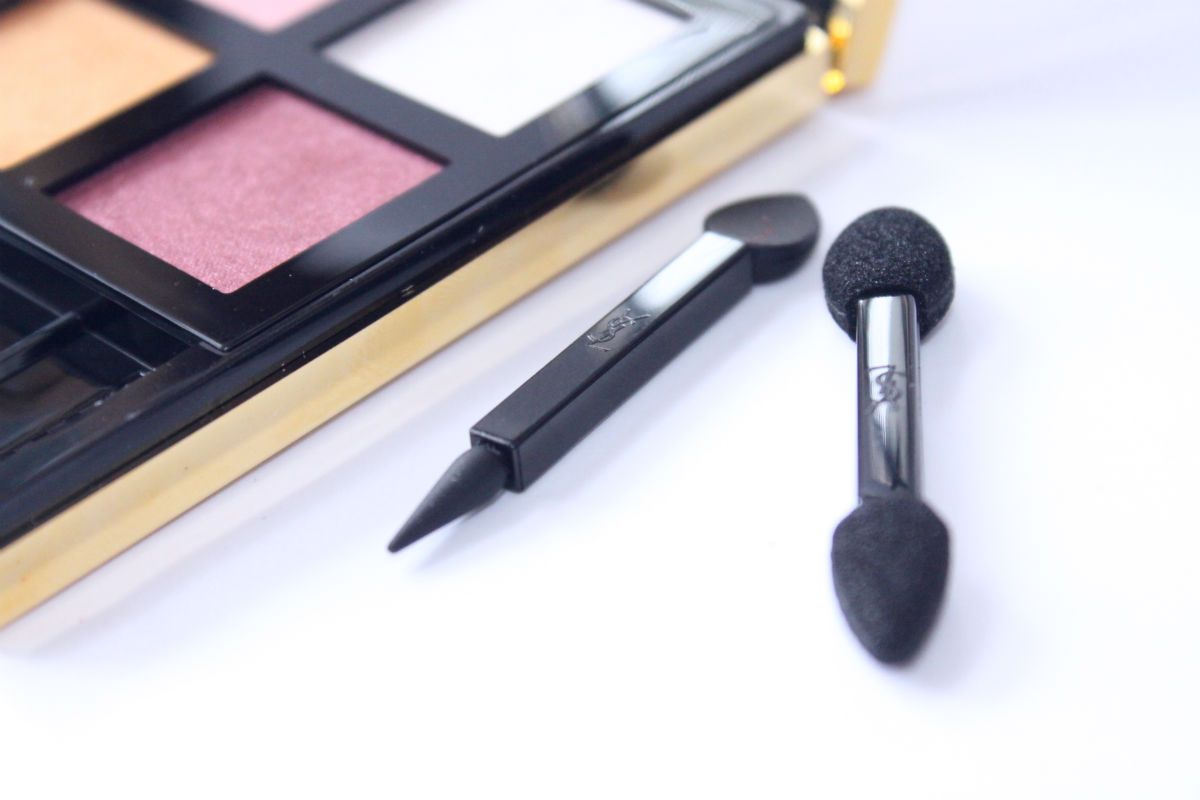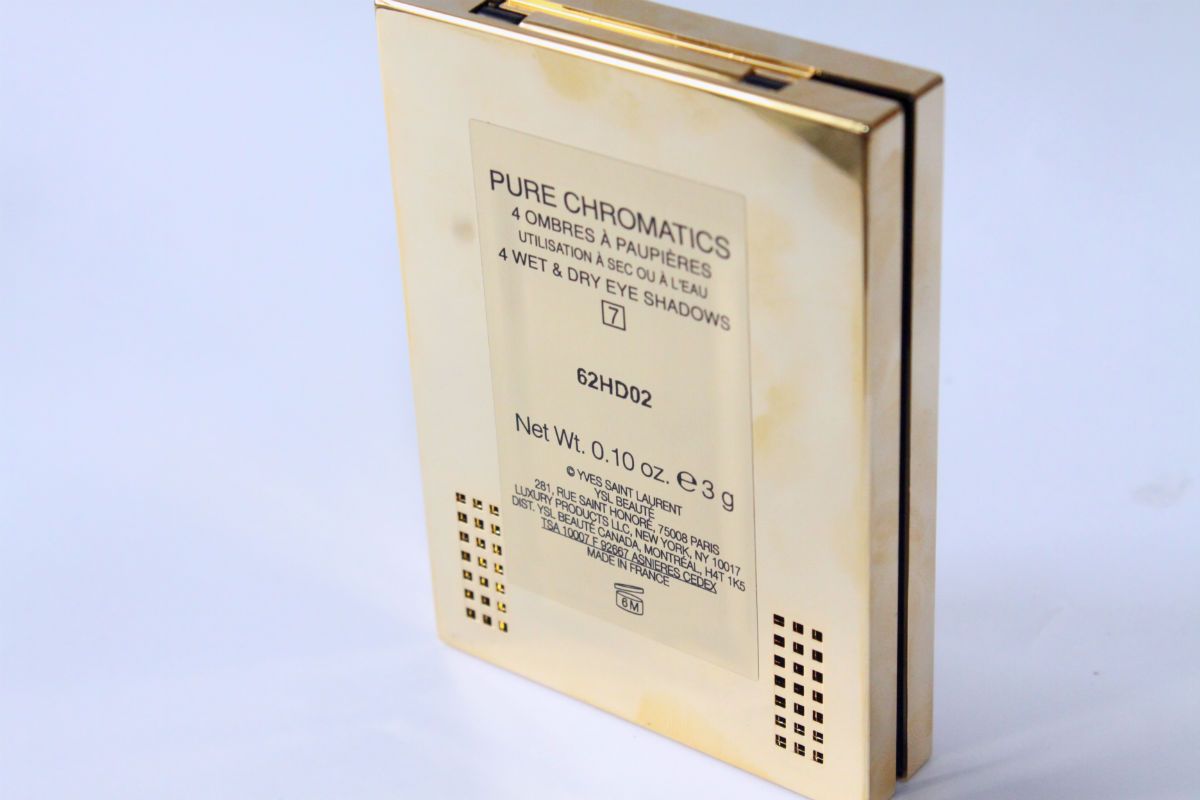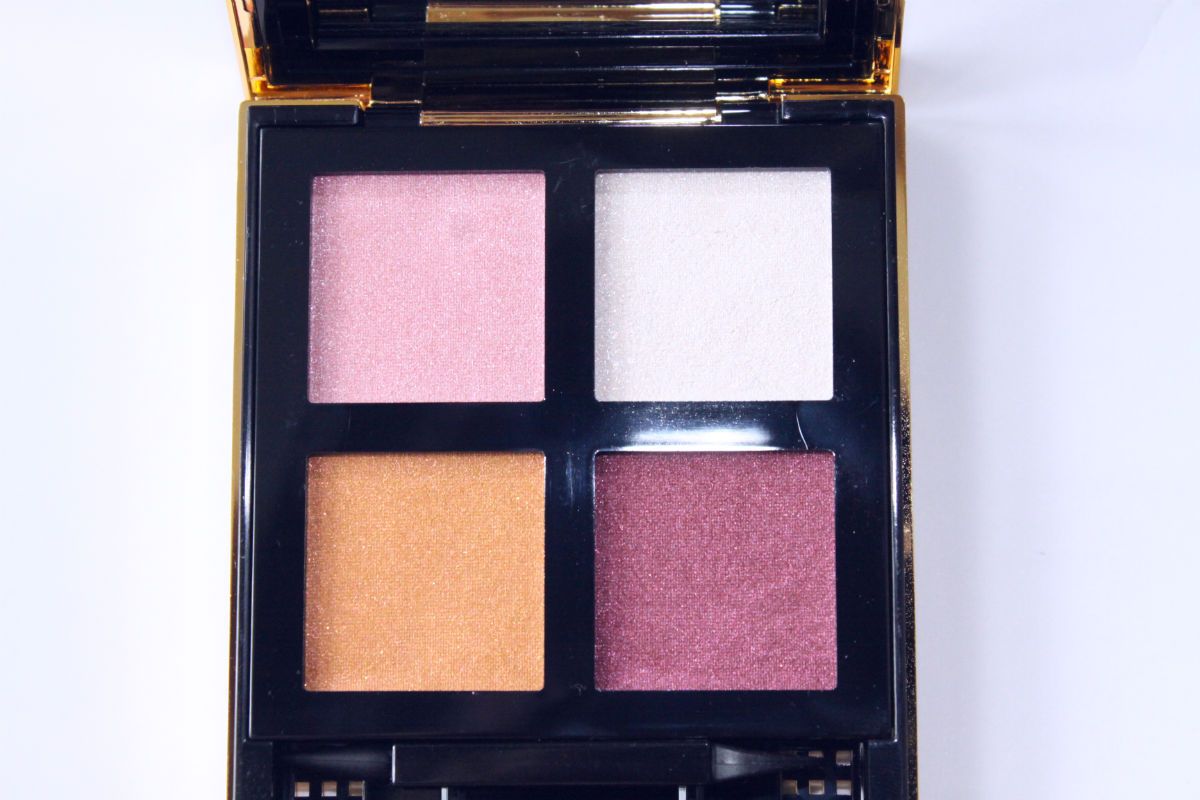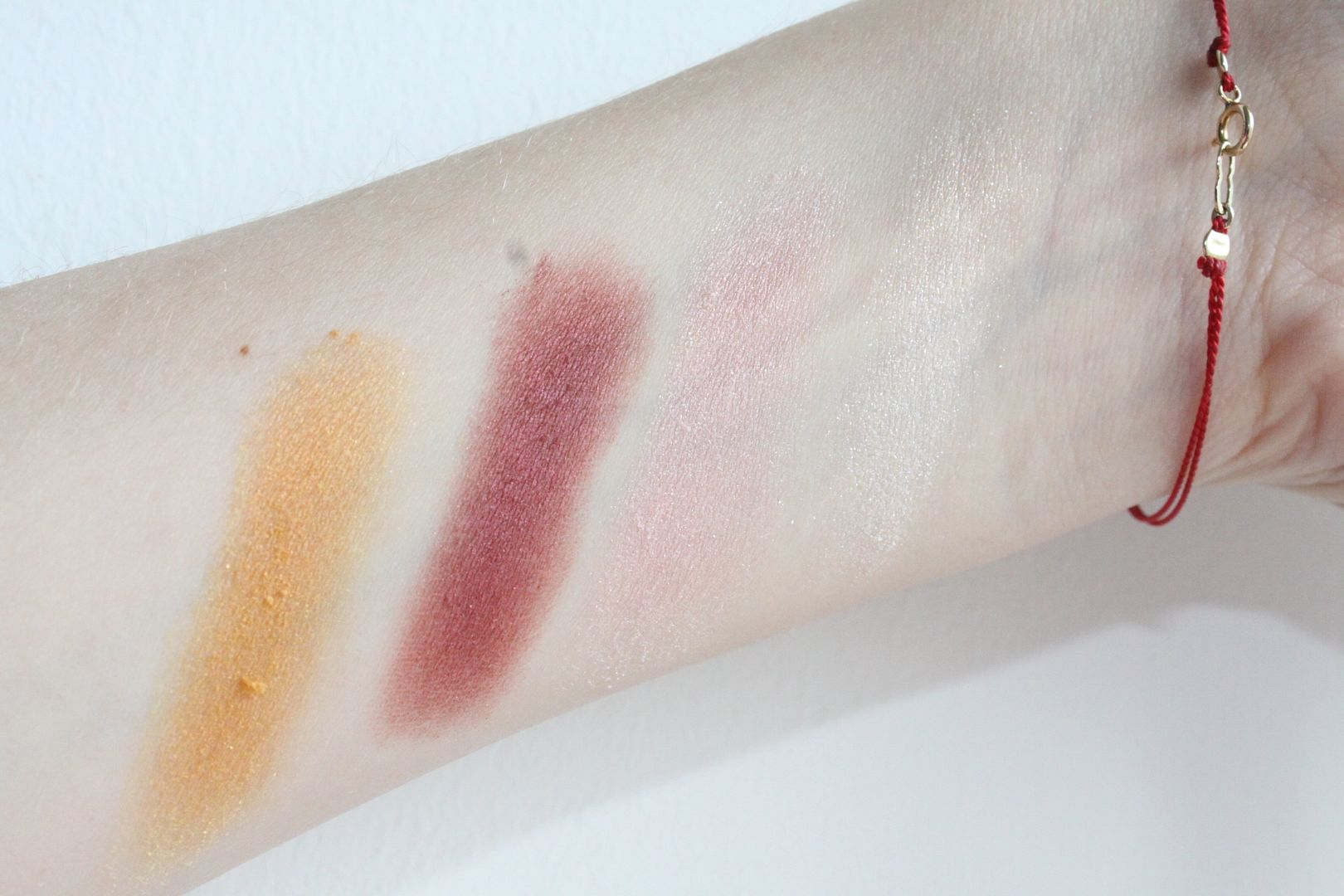 YSL Pure Chromatics palette in shade 7 'Shell' - YSL Summer Look 2012
Today is the nationwide launch of YSL's Summer campaign to get their Summer look for this year. It's choc-a-bloc full of brand new products from bronzers to eyeshadows to lip glosses and lipsticks. You can get a glimpse at some of the collection on
Temptalia
. I got my paws on some of it and 'cause it's landed in store today I thought i'd let you all know what I thought. Today's post is gonna be about the Pure Chromatics palette in shade 7 - known as Shell. There are three palettes overall, and two of them are quite safe. Think soft browns, taupes, greys, neutrals basically. This palette completely defies that by consisting of two shimmering translucent shades - one pink toned and one white toned - a yellow gold and a strong plummy aubergine colour. The promo image - albeit controversial apparently? although I really like it - contains a huge hint of this gorgeous plummy colour by using it as the main focus of the smokey eye.
Basically, I dunno about you, but i'm getting so bored of the same palettes being churned out of every single brand at the minute. As soon as I opened this one, my eyes lit up! I was taken by it and loved how completely unique it was to anything else for a Summer campaign. Infact, i'd have massively penned it as being an Autumnal palette if i'm honest. Never the less, i'm totally embracing it for Summer.
The only problem I feel is the two paler shades. They're not as pigmented as I wanted them to be and that was a real let down. The idea of the Chromatics palette is that they can be used wet and dry, but I tried those sparkly shades wet and dry and both had minimal payoff. Infact in the swatch above that is those two shades used wet (the other two used dry) so I think that's a huge shame. I'm gonna keep playing with it and find a new way to use them, but the other shades are brilliant! My favourite way to wear them at the moment is using the aubergine shade on the top of the lid, and the gold as eyeliner on the bottom. So striking!
The YSL Pure Chromatics palette in 7 Shell retails at £39 across all YSL counters from today!
What do you think of the Summer 2012 collection? Do you agree with me that this palette is gorgeous or is it not your cup of tea? What do you think about the Pure Chromatics palettes?
Love, Zozo
x
Disclaimer: The Pure Chromatics palette was a PR sample from YSL.