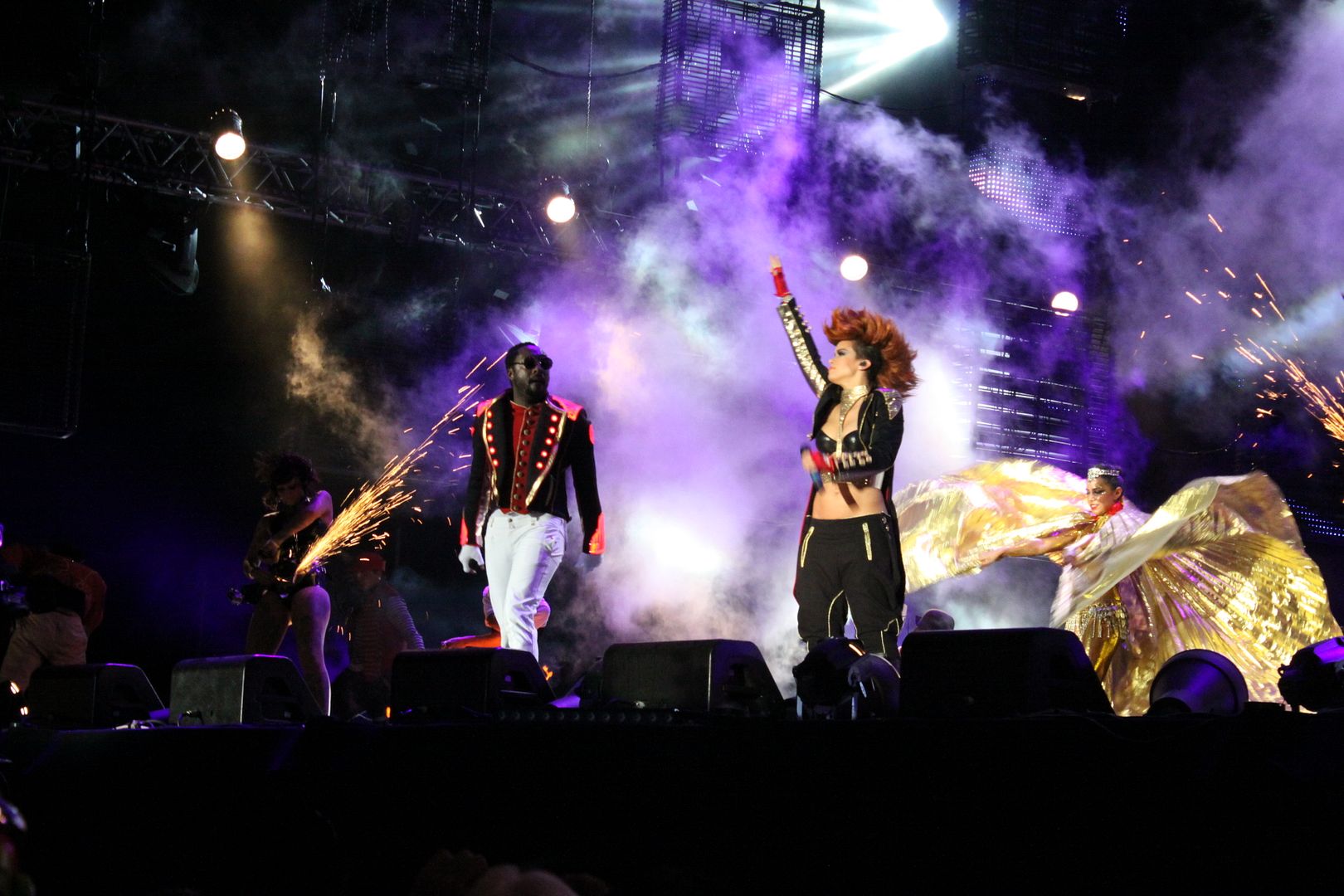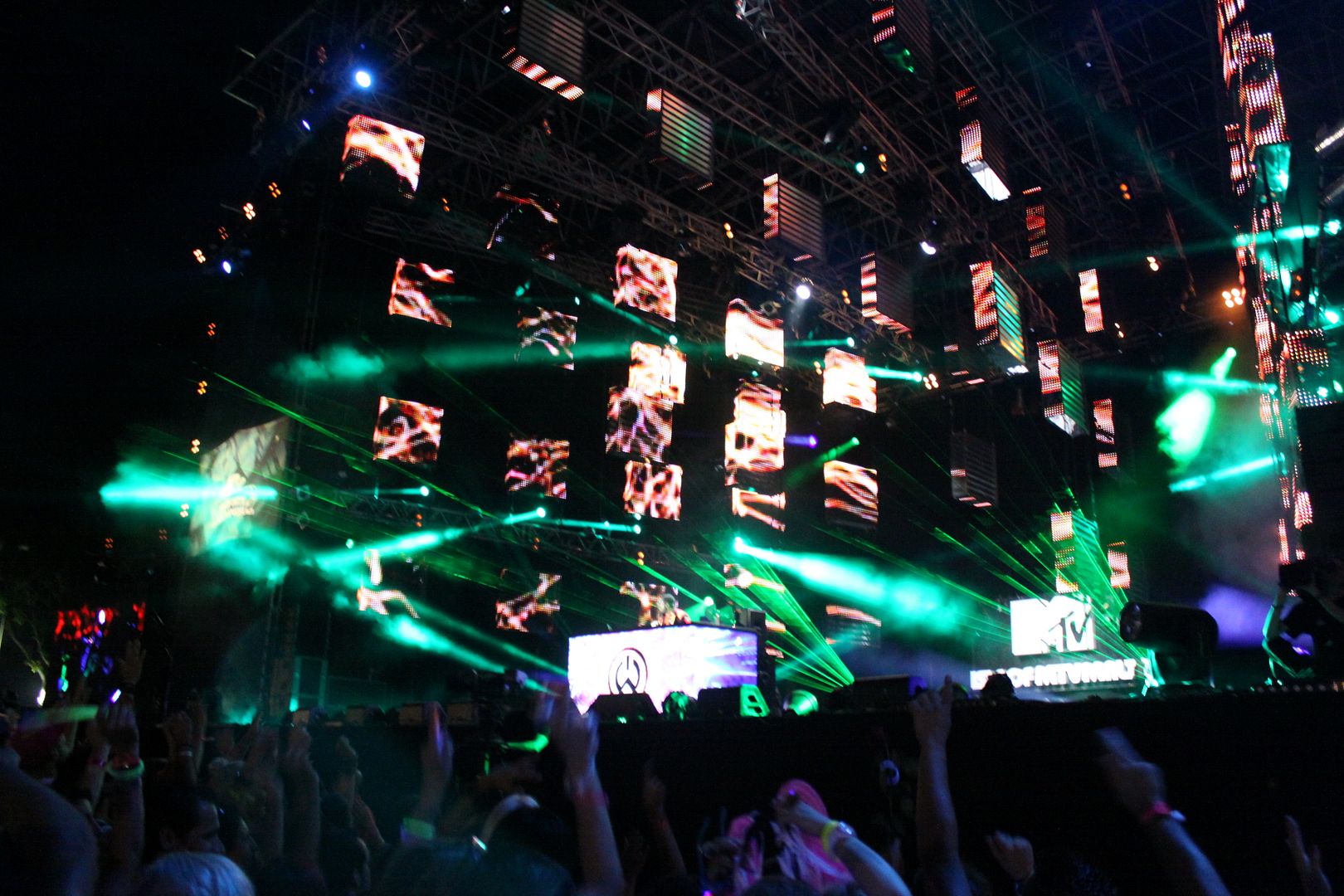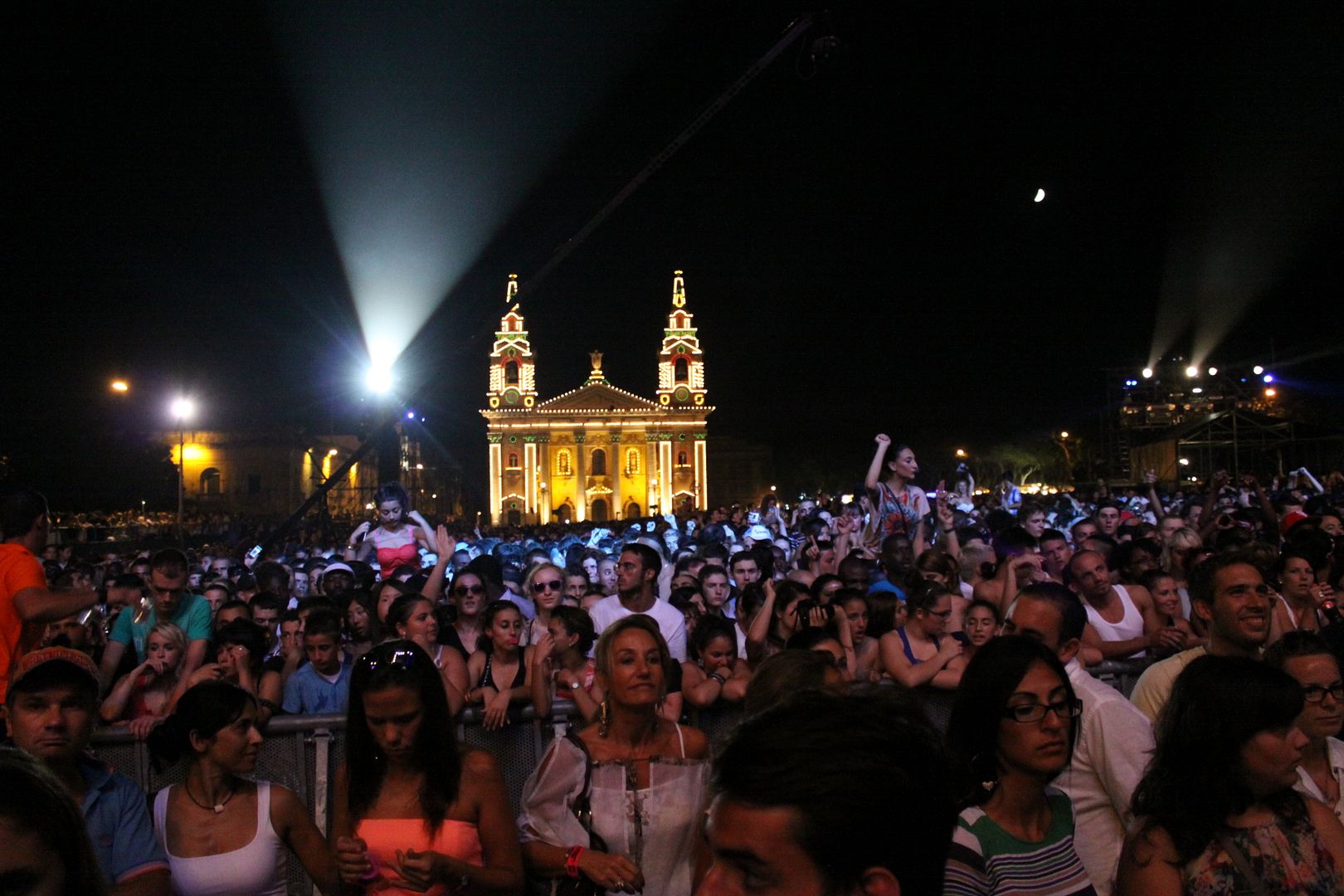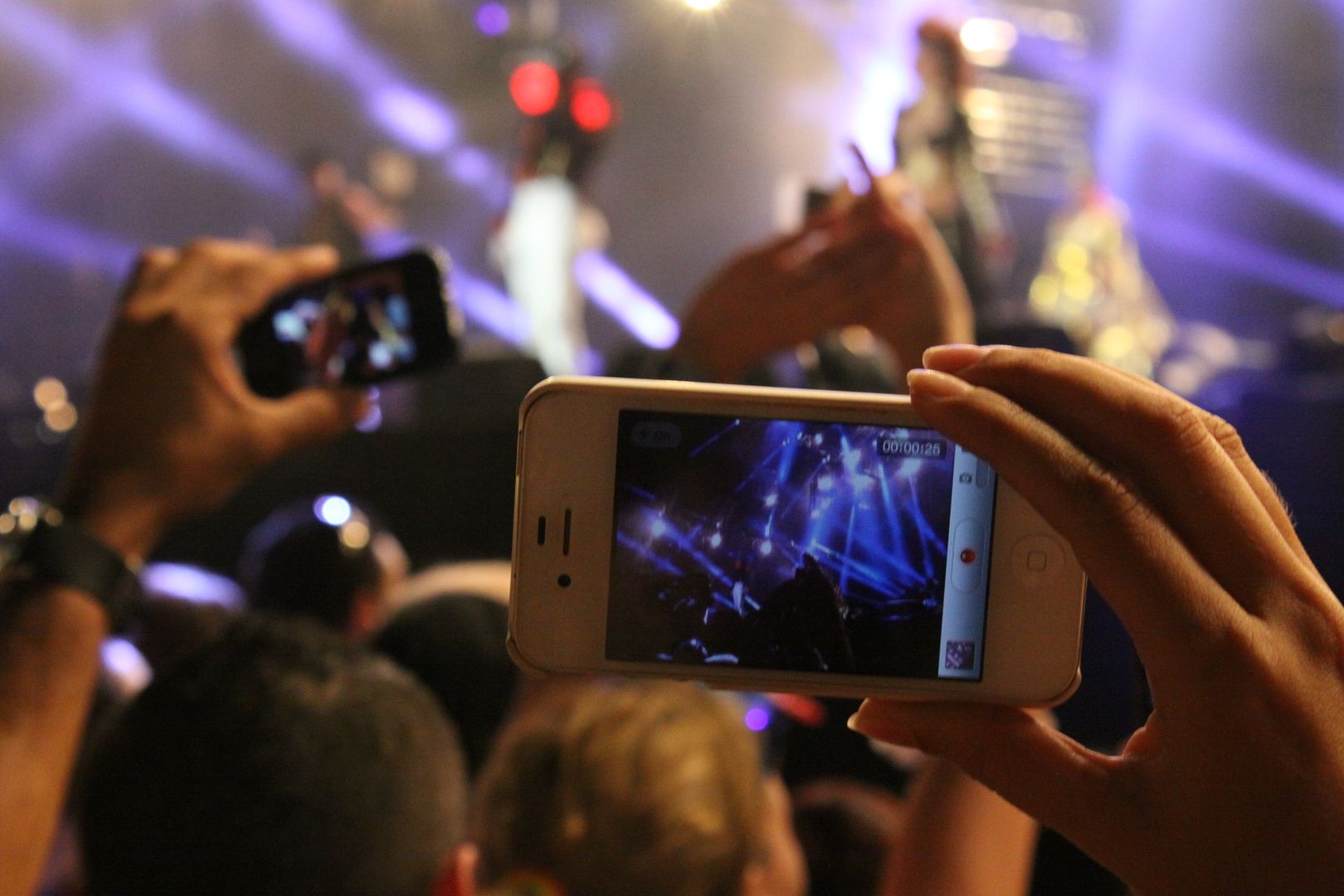 will.i.am live at MTV's Isle of Malta
If you've been following my twitter or instagram (username: londonlipgloss) you'll have seen that earlier in the week I flew over to Malta for MTV's Isle of Malta gig which is by far the biggest date in the diary for the Maltese (and half of Europe!) when it comes to live gigs. With around 50,000 attendees, it's not a backyard 'do. The confirmed artists for this year were Eva Simons, Nelly Furtado, Flo Rida and will.i.am. I was flown there with official sponsor Air Malta and I have to say honestly the flight was very pleasant indeed. I landed in Malta Tuesday afternoon ready and raring to go for the gig.
The Isle of MTV show takes place in Il-Fosos Square near Valletta in Malta. It is, incredibly, a completely free gig that is open to absolutely anyone. Isn't that amazing?! will.i.am for completely free. Due to this nature, around 50,000 attendees visit the gig and the atmosphere is absolutely electric. I was doing some ground work getting the punters ready for the show by giving out free drinks all in the name of "what would you do" for Air Malta and MTV - the results were interesting to say the least. Stay tuned to my twitter for some clips of that! After Eva Simons and Nelly Furtado both warmed the crowd up, I headed into the golden circle to catch some of Flo Rida. I can't say i'm the biggest Flo Rida fan, I knew Low and that was about it. I did recognize a lot of his tracks though including Wild Ones and the track the crowd went absolutely mental for - Whistle.
The main act that both myself and clearly 50,000 people were all looking forward to was will.i.am and he did not disappoint! Bringing on The Voice protege Tyler James for OMG and Eva Simons afterwards for This Is Love. He was so totally will.i.am with the iPad on his face thing and the laser show - really cool.
For me a huge part of the experience was the crowd and the general vibe of the festival. It was very young, with a lot of the attendees having flown from all over Europe to visit the gig. It had a great summery, holiday vibe about it but wasn't all up in your grill intense hen/stag do Ibiza style - if that makes sense. It felt like a celebration, an official opening to the summer, a right of passage for the younger generation preparing for Uni or even college. I got stuck in dancing away with the party goers and absolutely loved being a part of it. I couldn't recommend it more. If you're thinking of a couple days getaway, love your music and love a good party - hop on an Air Malta flight next year and head to the Isle of MTV. You'll have an absolute blast.
What do you think of MTV's Isle of Malta? Do you think the line up was good? Is it something you'd go to? I reckon so many people that hadn't heard of it until now would love it! Stay tuned for more Malta pics!
Love, Zozo
x
Disclaimer: I was flown to Malta courtesy of Air Malta but am not compensated for any feature on the site.