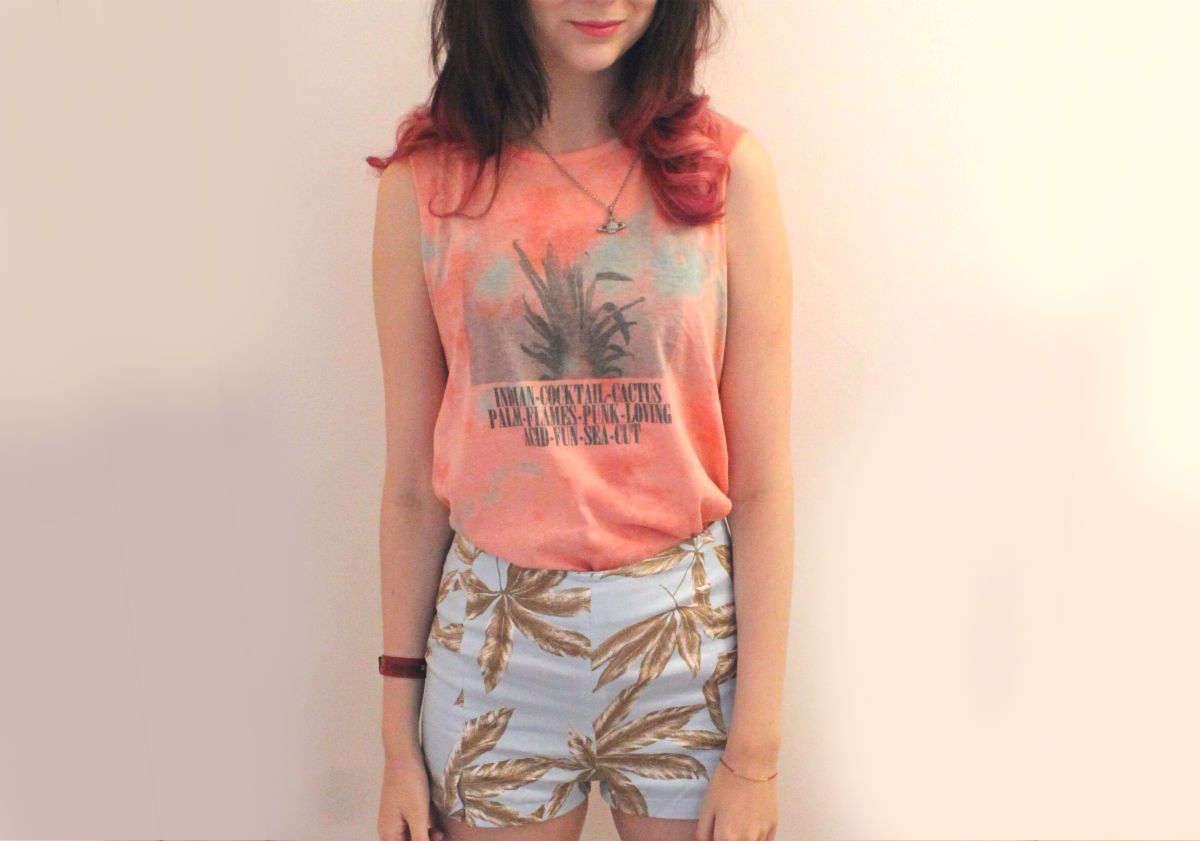 | top: zara | shorts: motel rocks | shoes: new look | necklace: vivienne westwood |
A few months ago I went to the Spring/Summer Motel Rocks blogger launch party where we were shown the gorgeous, colourful S/S offerings from Motel. I remember being a little daunted at some of the bright pieces, so when offered a piece to take home I decided to go for these gorgeous high waisted shorts. They are never something I would pick normally, so I thought i'd be daring and go for it. Guess what? Once I actually tried them on... I loved them!! I think this is definitely one of the most colourful outfits i've ever worn on this blog. I did have a hard time finding something I felt that would go with them but then I spied this Zara shirt when I was in Malaga and when I got home I felt the soft blue in the center of the shirt went perfectly with the shorts! The shoes, well! That's a whole 'nother story. Colourful and studs?! Words fail me. (I'm in so much love it's unreal!)
I'm feeling quite summery at the moment. I went to Lovebox festival last Friday courtesy of the amazing Talk PR and Puma Fragrances, and even though it was a bit rainy, I still felt summery inside. As you read this i'm on my way to Malta/in Malta preparing for a few days with Air Malta at MTV's Isle of Malta festival where i'll be getting to grips with will.i.am and Flo Rida just to name a couple! It's 33 degrees over in Malta so these kind of outfits are going to be out in full force!
What do you think of the Hawaiian style shorts from Motel? Do you like this summery kind of outfit? Are you too, like me, trying to ignore the rain and focus on the summery vibes..?
Love, Zozo
x
Disclaimer: The Motel Rocks shorts were provided for me free for consideration and I chose them.