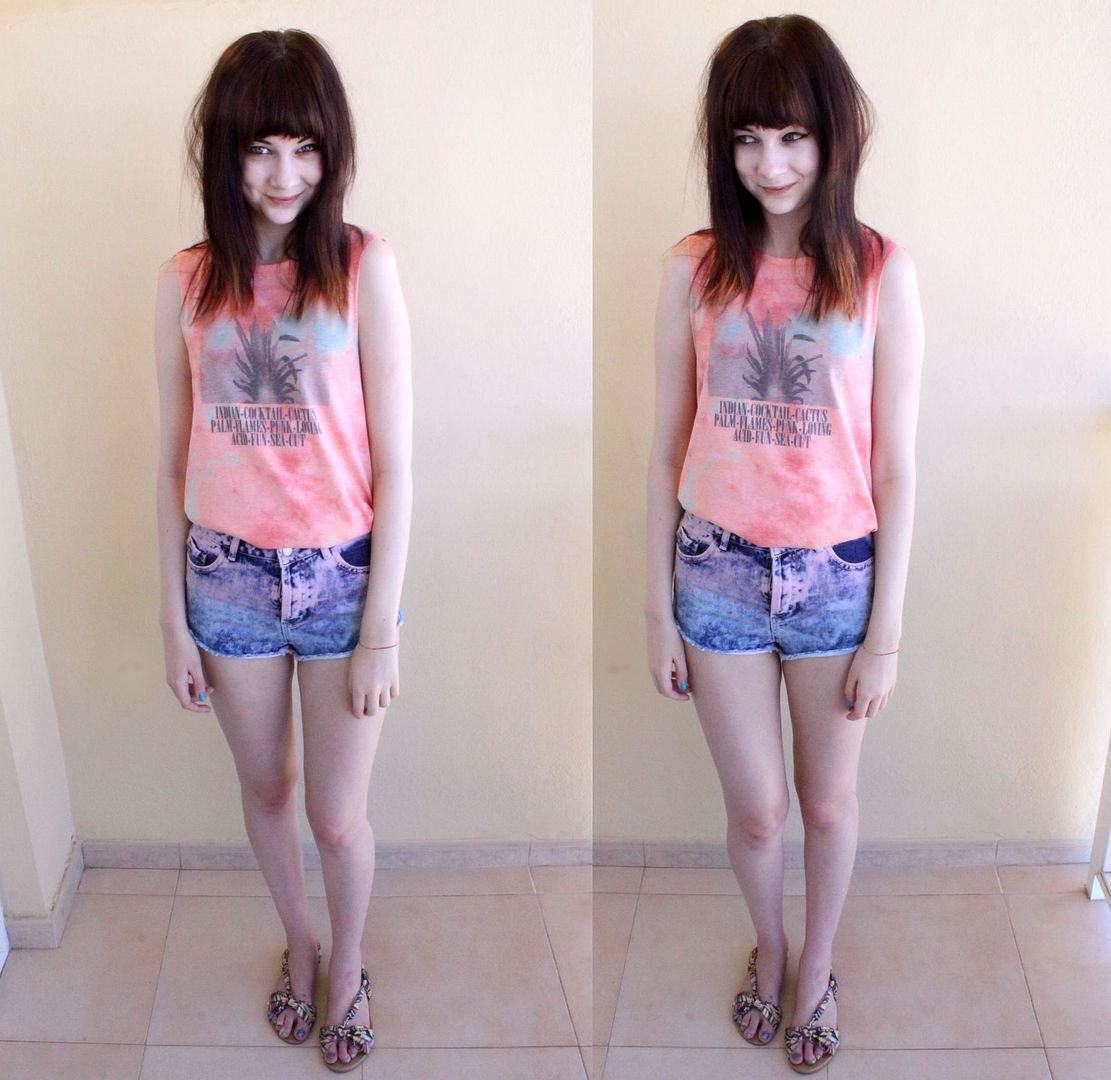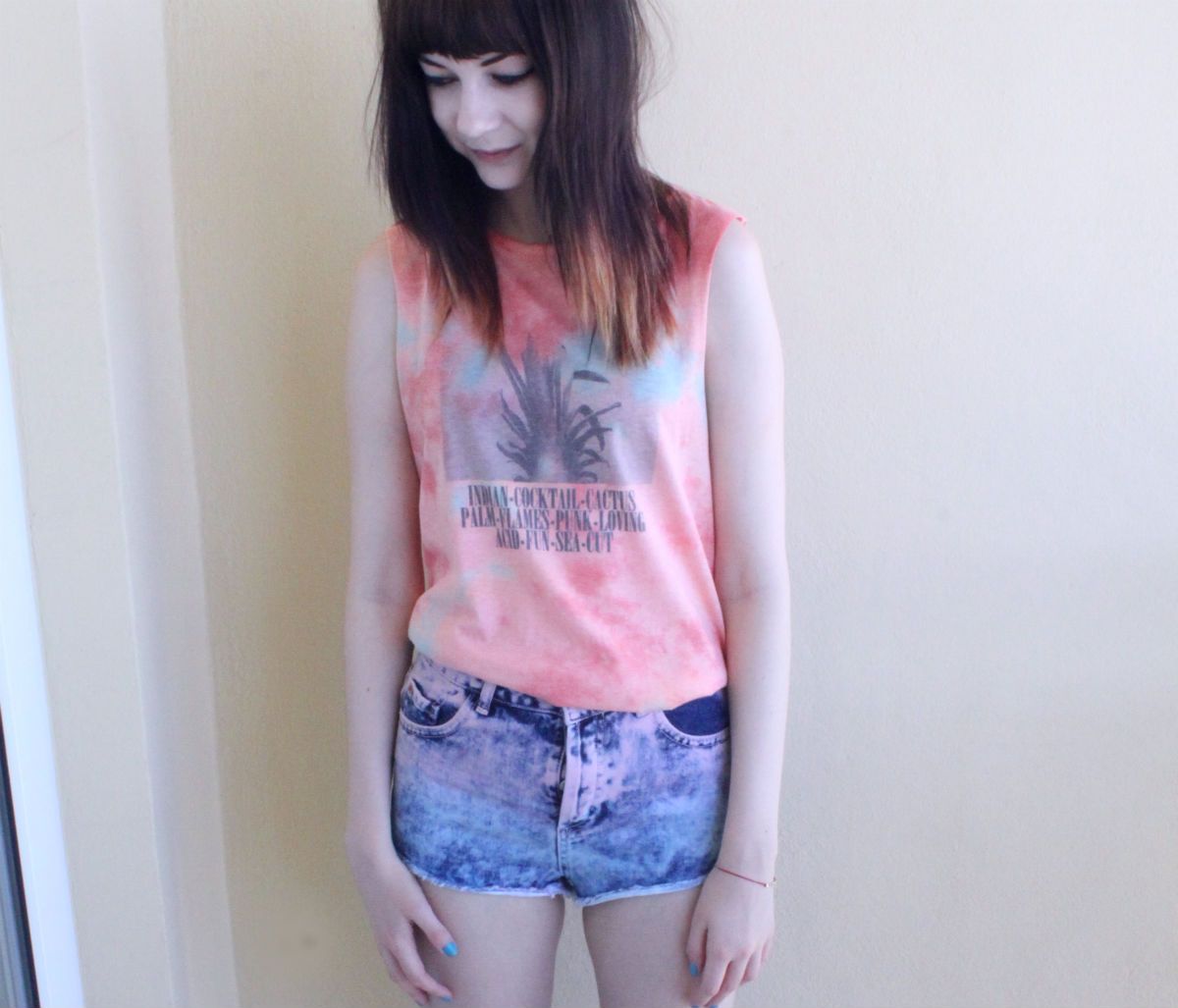 | top: zara | shorts: topshop | shoes: h&m |
Aw I miss being on holiday already and it's only been like five days since I came back. Sad times. Here's yet another outfit post just while I get my life back in order - sorry for the gap in posts there, I had to settle back into stuff and get back into the swing of life here!
My top is one I picked up in Malaga from Zara, they probably sell it here too. It was only 12 euros (why doesn't my laptop have a euro symbol? waa.) so was a complete bargain and I like the obvious Nirvana connotations in it. I liked the acid wash colour of it and I think it compliments my pink hair well - apart from when it's all faded like it is in these photos!
Sometimes I love throwing on a simple outfit of just a tee and some shorts and some little flip floppys and going for adventures. Walking wherever your curiosity takes you, doing that thing where you have your iPod in your ears and the world is your music video. I felt quite a lot like that quite a few times on holiday and of course it's not shaken now the weather is the same in the UK. I'll wander anywhere my feet take me, yesterday I went for a walk in Richmond Park and was gone til the sun went down.
Love, Zozo
x
Disclaimer: I paid for everything in this post. What's with that? (i'm joking, i'm joking.)