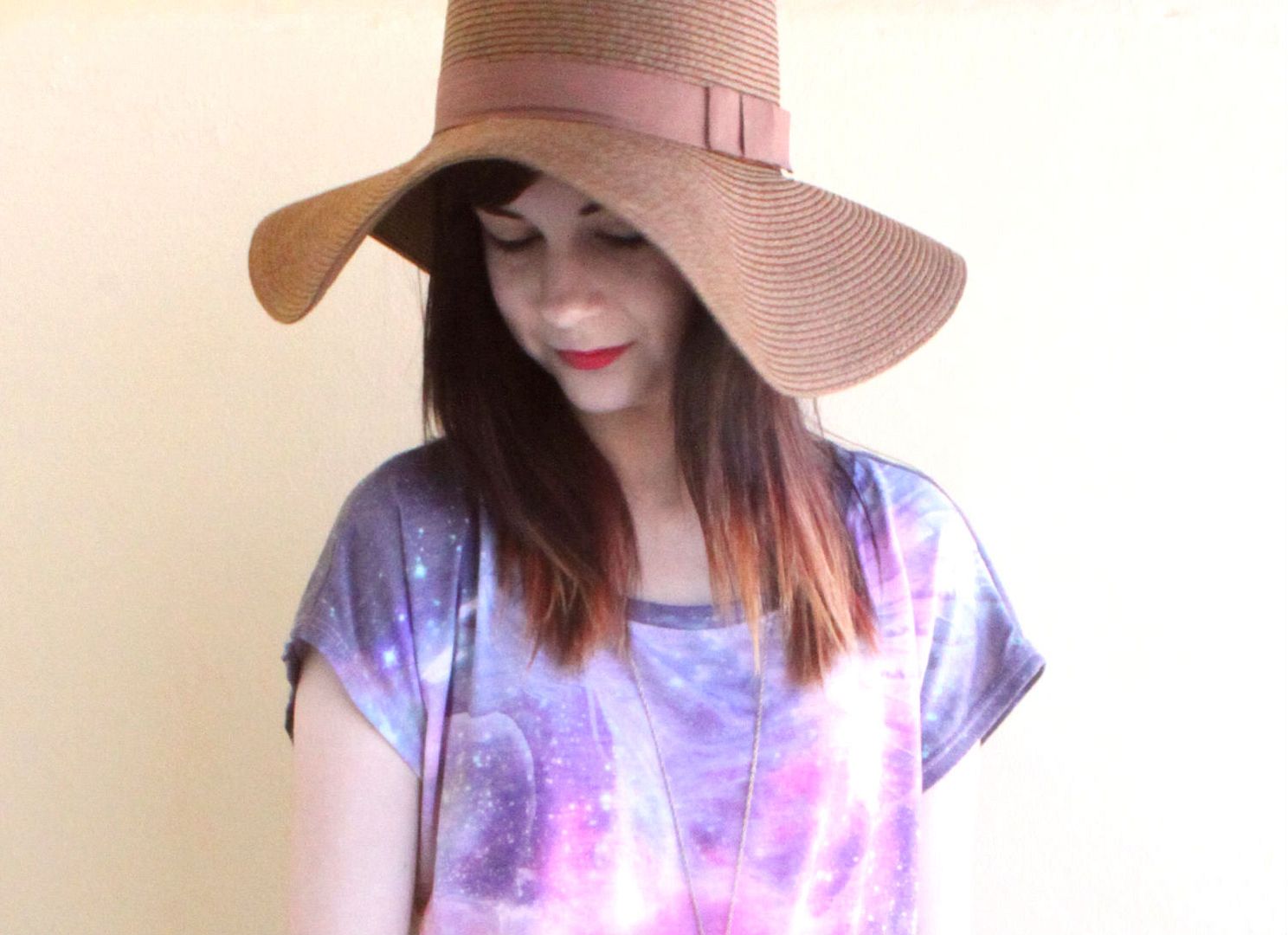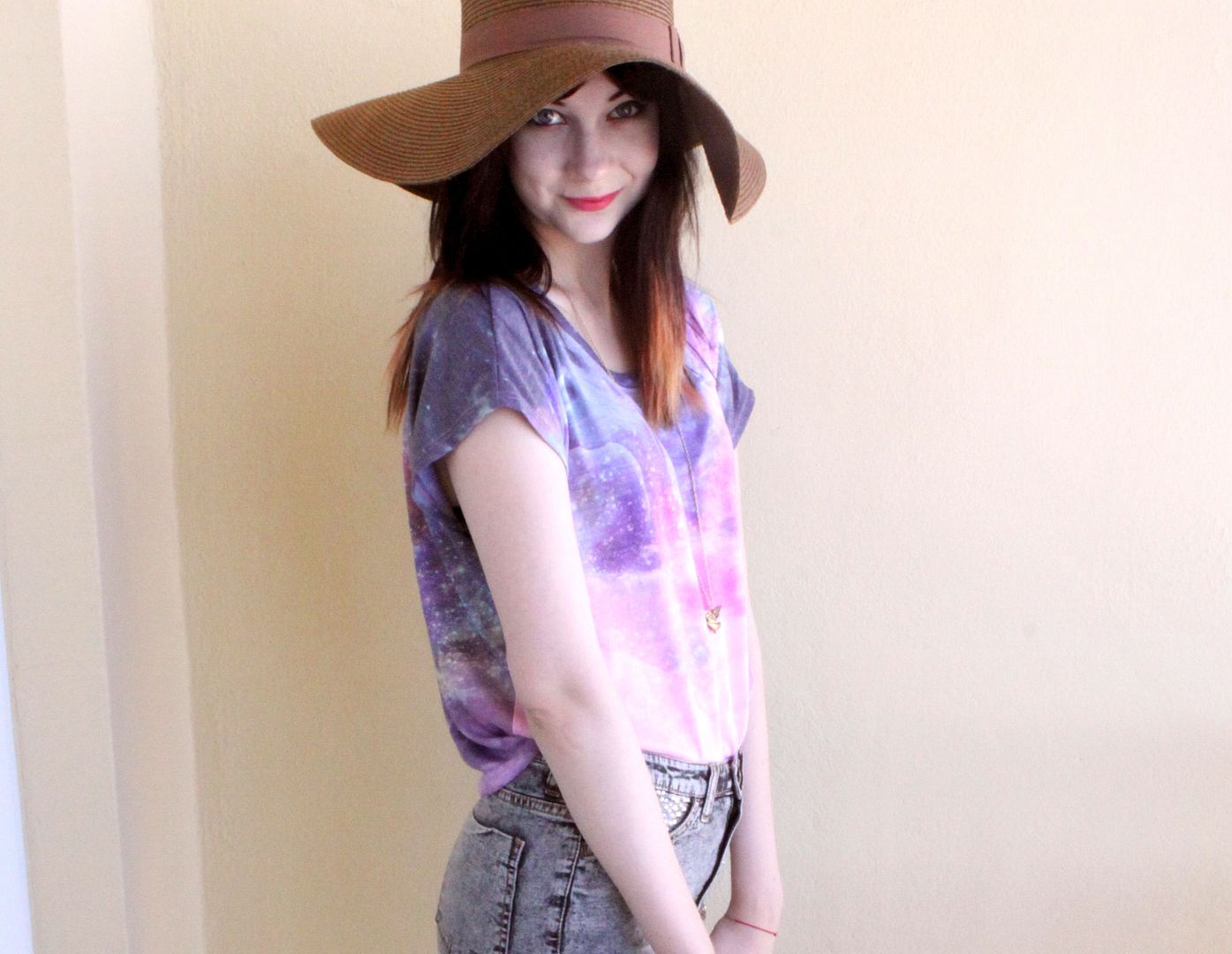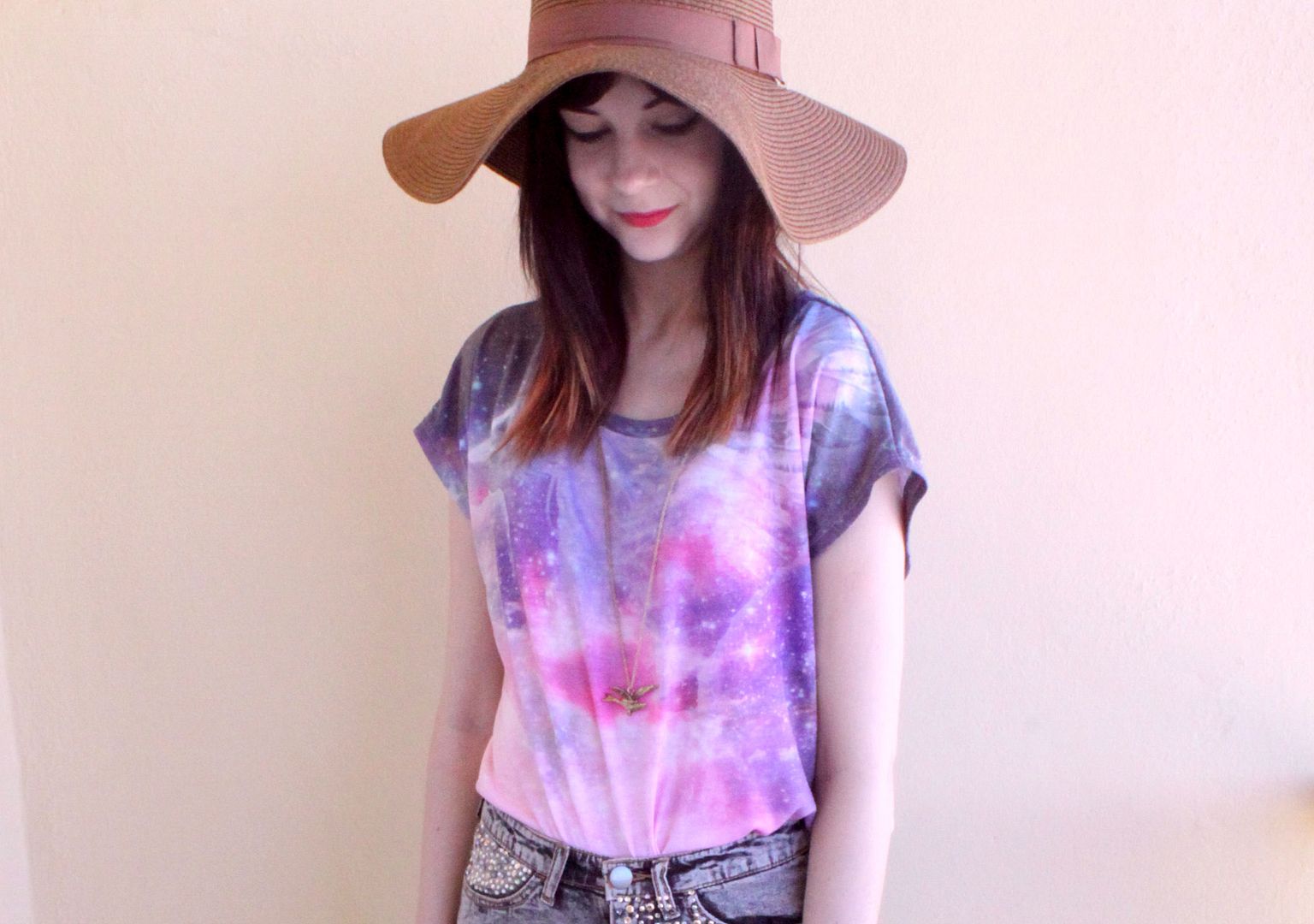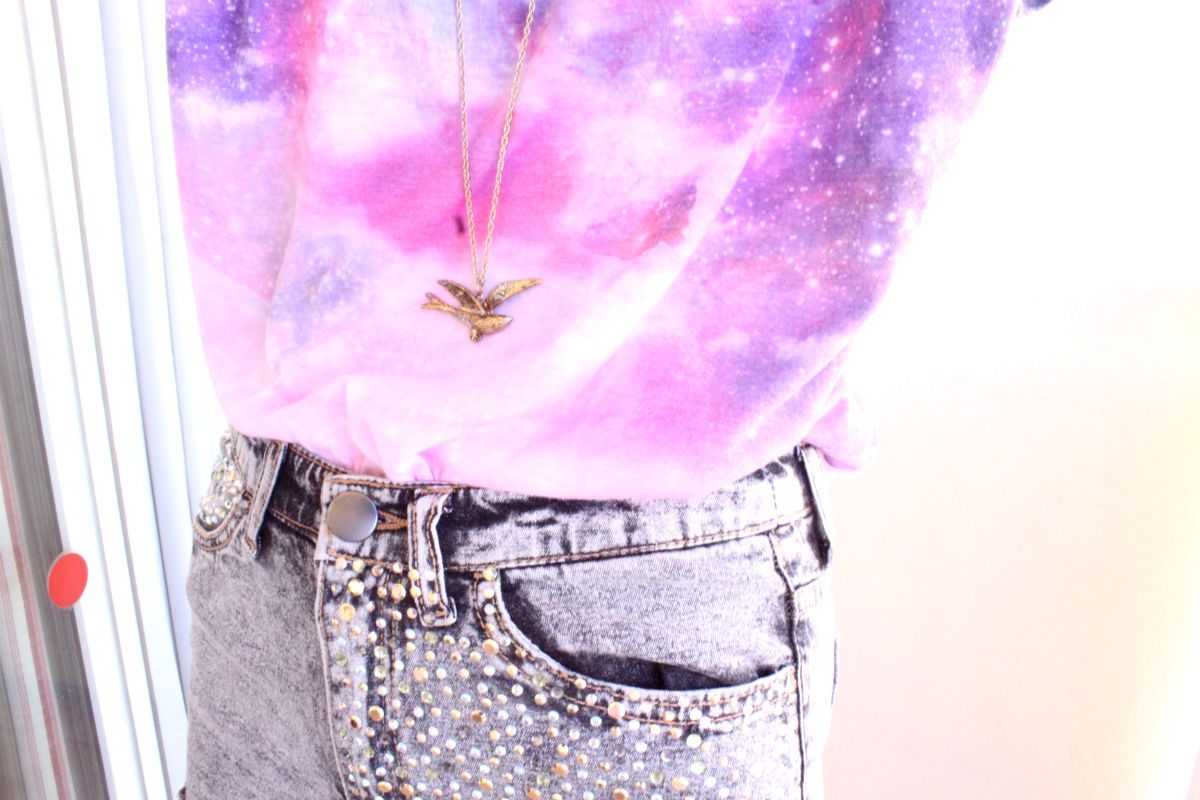 | top: workshop | shorts: h&m | shoes: very.co.uk |
I've been on holiday now for what seems like forever but is realistically around two weeks. Sadly enough, i'm going home tomorrow! Sob sob. It better be warm over there in England! While here in Europe i've had to change my wardrobe drastically from what it was like in England when I left - it was bordering on coat territory. I've reworked some old favourites, including this workshop tee, into nice summery holiday outfits to ensure I keep cool in the heat. I bet I can tell what you're thinking... "you're not on holiday Zo, you liar, you're still as pale as a sheet!" I don't suit a tan or any sort of tan plus I don't actually have the pleasure of tanning even if I tried, I just go a tasty lobster pink and then just white again so when i'm on holiday I cover up with factor 50+! So don't expect any tan lines from me haha.
I picked up this floppy hat on the cruise ship I went on last week, which was the Royal Caribbean Adventure of the Seas. They had a $12 rummage sale on the last night and while 90% of it was tat, I picked up this because I wanted a hat that was dark enough to suit me - all the ones I tried on from Primark/h&m were too pale in colour. Quite happy with it actually, and it's done a fantastic job of shading my face and shoulders from the sun - some days it's been over 30 degrees here! These shorts are amazing, they glitter and sparkle in the light. Once again H&M you never let me down.
I'm half looking forward to coming back tomorrow and half not. I've really enjoyed travelling around and I feel that right now (it was my birthday while i was away so now i'm 23!) is the time of my life I should pack up sticks and go off round the world...but I adore London with all my heart. I'm feeling a mixed bag of emotions, and may look into some further longer haul trips for the latter part of the year. I'm hoping the festival season which is hot on my heels and the general amazing impending British summer will cheer me up for now though. See you all in England very soon!
What do you think of the hat? How do you rework your wardrobe ready for the sunshine or your holiday? Do I need to stop shopping in H&M quite so much... haha. Nahhh!
Love, Zozo
x
Disclaimer: The very.co.uk wedges were provided for me for free from Very.