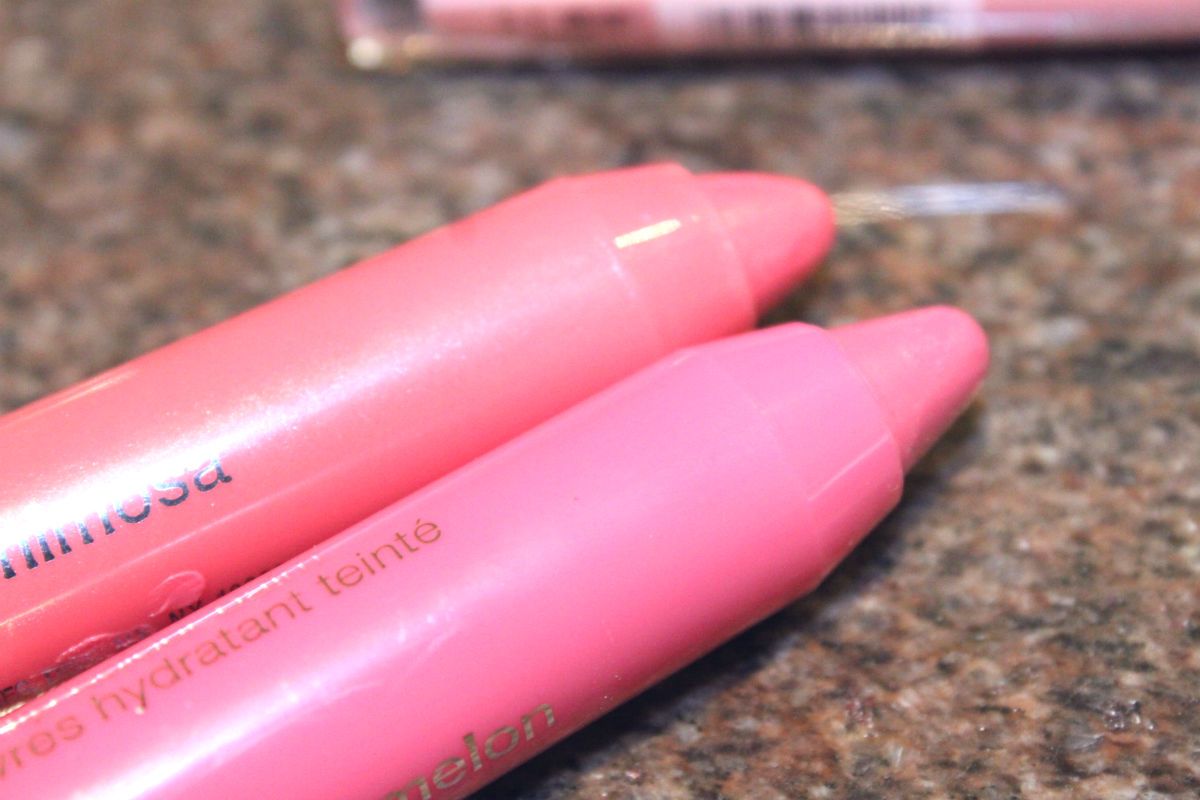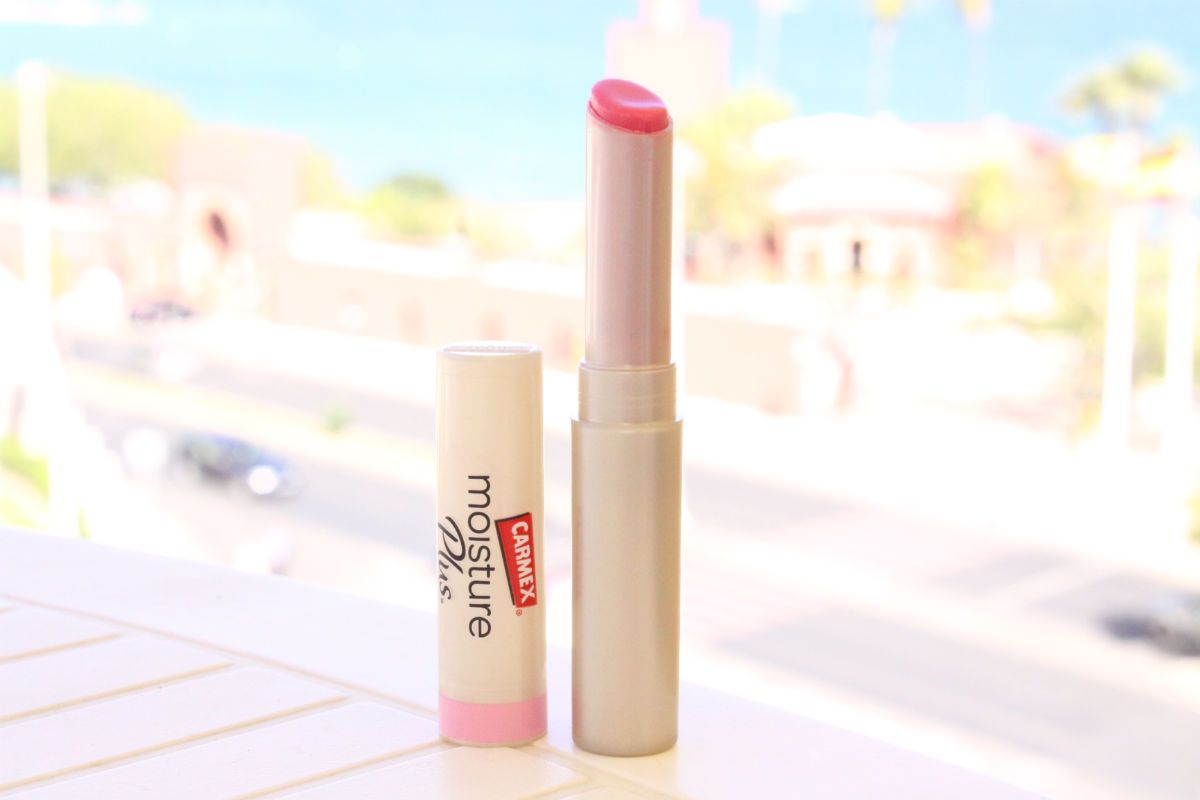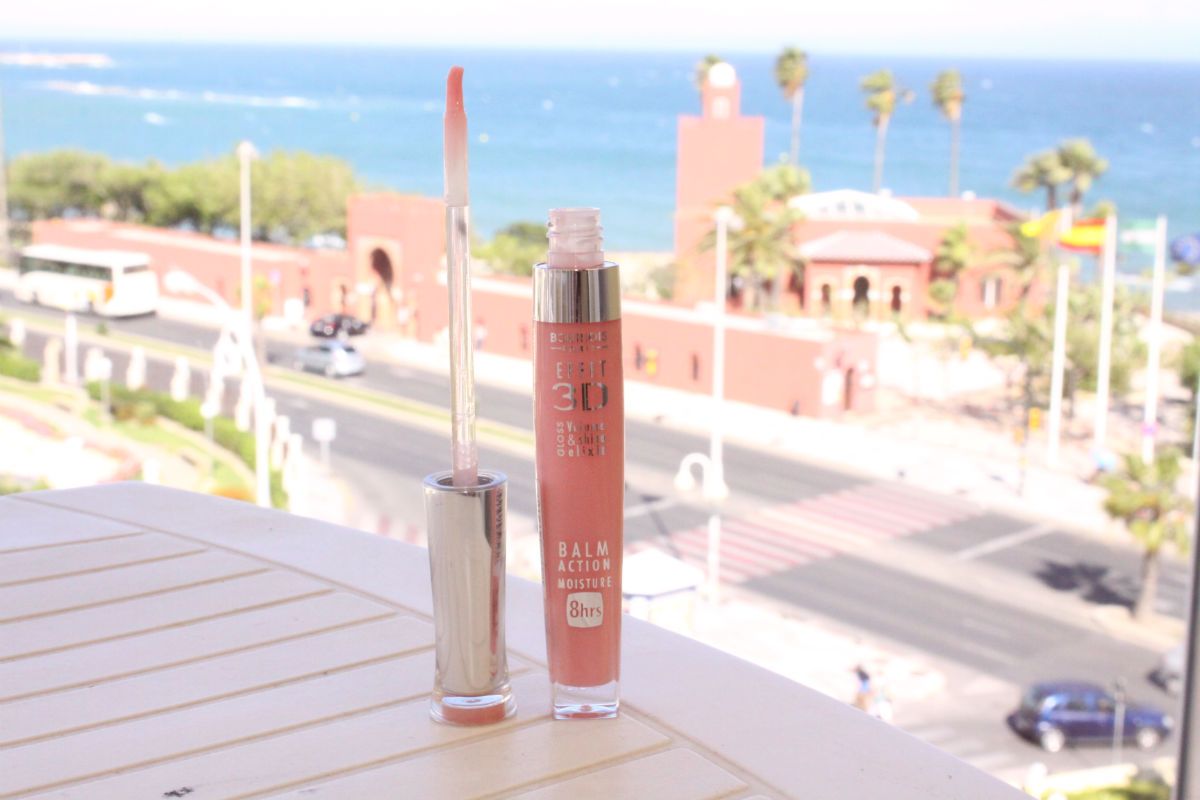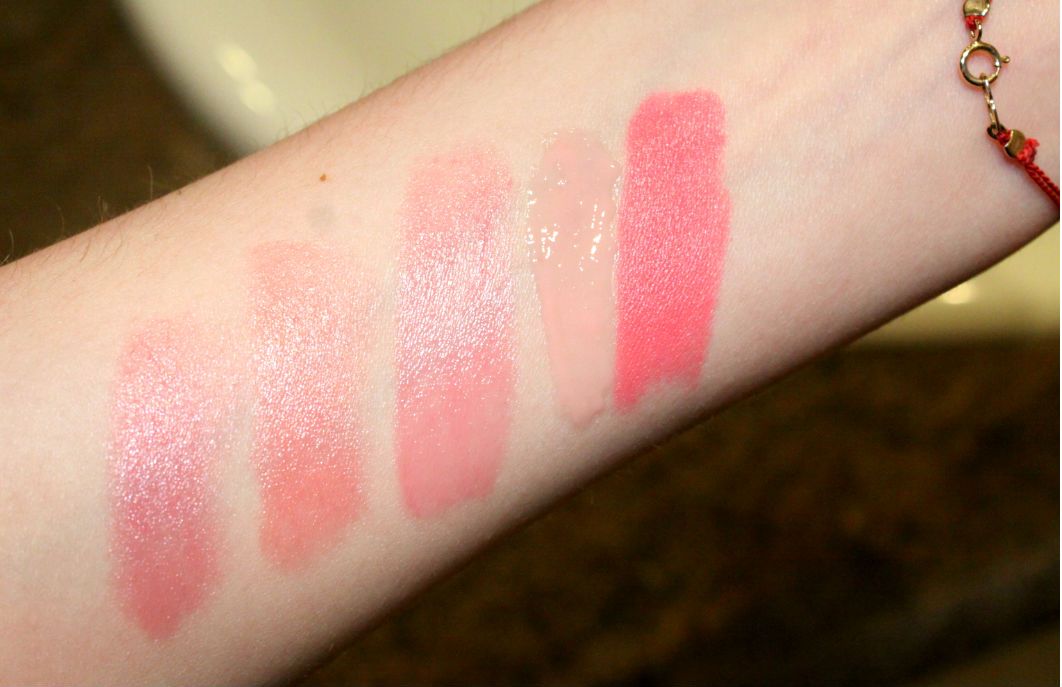 Clinique Chubby Sticks, Carmex Moisture Plus, Bourjois Effet 3D Lipgloss & MAC Viva Glam Nicki
Travelling can be an absolute nightmare when it comes to choosing between makeup products. Alright alright, that was a right 'first world problems' sentence to start this blog post with but when you're a girl who not only loves her home comforts away from home but also wants to ensure she looks gorgeous on holiday, it can be a minefield. I've in the past found myself chucking in loads of makeup, only to find I either break it, lose it, or it sits unloved for the entire week just taking up valuable suitcase space (every cm counts!!) so I decided to make some more informed decisions about which lip products in particular I needed - as we've all seen the contents of my lip product storage and it's enough to fill a small shop. I am currently in Europe, having been on a cruise ship around Spain/Italy/Corsica i'm now settled for the week sitting here on my balcony in the Costa Del Sol in Spain so what better time to show you how they held up and why they're for me, 'holiday staples.'
So here's why I packed what I did. I've got two Clinique Chubby Sticks, one Carmex Moisture Plus Stick, a Bourjois Sweet Paris Effet 3D Lip Gloss and my brand new Nicki Minaj for MAC Viva Glam lippie. Out of all of them, the Clinique Chubby Sticks are probably my favourite. Bet you're looking at those two shades now thinking, "they're very similar Zo, have you gone nuts?" and yes I know they're similar but Mighty Mimosa (
which I featured her
e in march
) actually has more of a golden shimmery finish to the pink. But I couldn't choose so um, I packed two. But I should have really practiced what I preached earlier and just picked up the one - but seriously these are a holiday must-have! They keep lips well moisturised, they make them look glowy and add a gorgeous tint and argh just seriously I want them in every single shade!
The Carmex Moisture Plus has been a godsend on days where i've been out on trips, or not been just lounging around. It's got that same Carmex tingle to it, and it's kept my lips soft as well as protecting them from the sun. It's tinted pink too - and although this doesn't really transpire on the lips very much, it's a really nice touch and I prefer this to normal Carmex by a long way. The Bourjois Lip Gloss is purely for a different finish, the soft baby pink compliments the MAC Lipstick well and I think it's a good 'safe' shade to pack, plus I like the brush applicator.
MAC Viva Glam Nicki is a beaut. It's quite bright, so it's not for the faint hearted. It's definitely a yellow toned pink so I did have my doubts about it suiting me but I absolutely adore it on. The reason why it's so perfect for holidays is that you can team it with just a slick of mascara and it completes the entire look! Of course, you could take any lipstick in this place - but I love this shade so much and I think it compliments the sunshine well!
Clinique Chubby Sticks
retail here
for £16 each, Carmex Moisture Plus
retails on ASOS
for £4.50, Bourjois Effet 3D Lip Gloss
retails at Boots
for £7.69 and MAC Viva Glam Nicki
retails here
for £13.50 with profit going to charity.
What do you think of my holiday lip choices? Have I made informed decisions? Am I still kidding myself and five is still too many? Let me know what you think! Are you off on holiday soon?
Love, Zozo
x
Disclaimer: The Clinique Chubby Sticks, Bourjois Lip Gloss and Carmex Moisture Plus stick were all given to me separately free for consideration and the MAC Viva Glam Nicki I purchased full price with all profit going to charity.