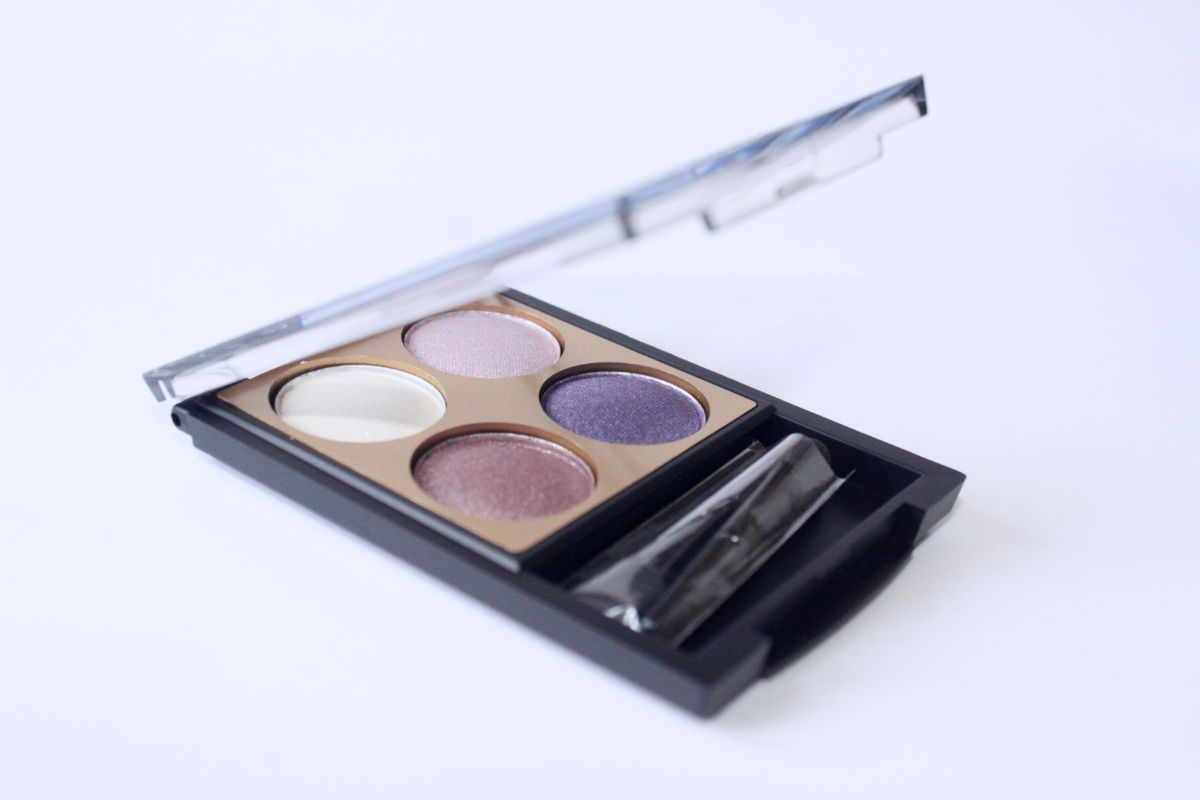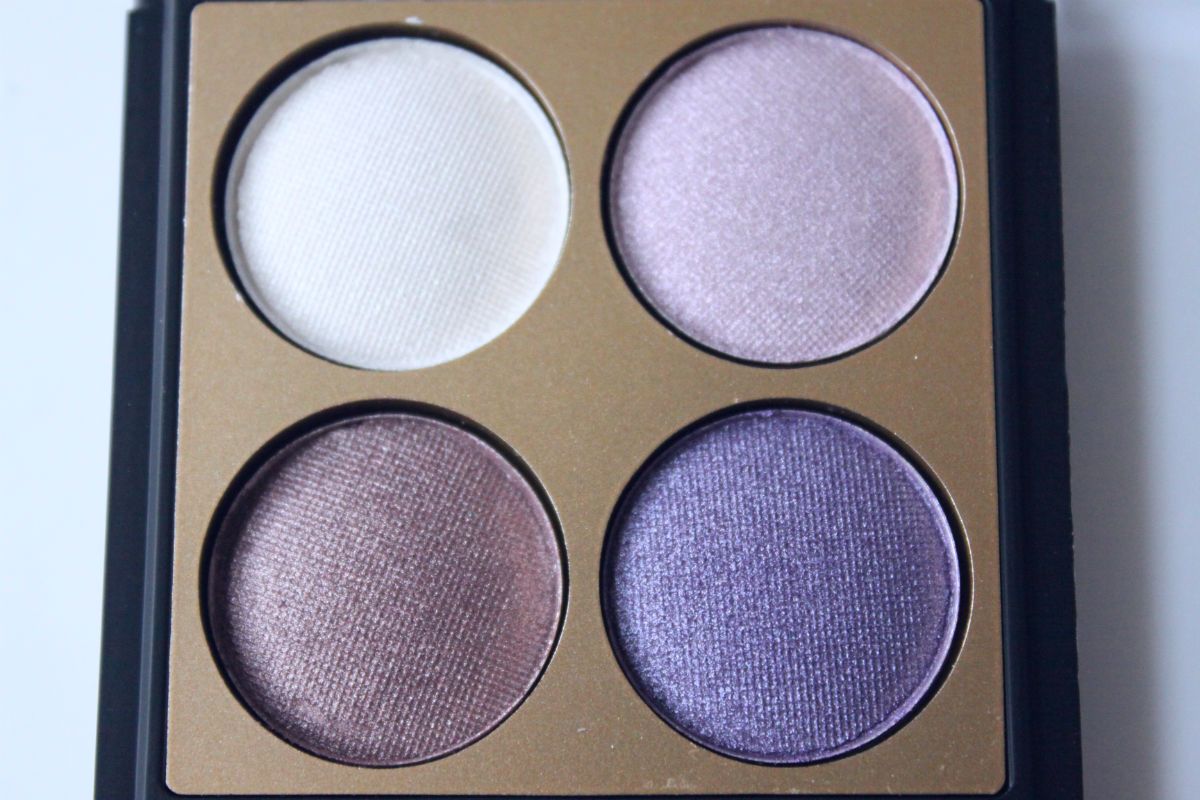 Gold by Giles Deacon for New Look Eyeshadow Palette in Sultry Purple
Fashion designer Giles Deacon has just recently collaborated with New Look to start his own diffusion makeup line which is sold exclusively in New Look stores. Similar to Topshop Makeup, it's trend led and boasts now quite a large range of different products at affordable prices. This item in particular is one of their little eyeshadow quads and the shade range is Sultry Purple. It's got four complimentary shades from pure white to shimmering violets.
The eyeshadows are soft but often a little chalky - if you see where i've swatched you can tell they apply a little 'lumpy' due to their very talc-style nature. They're very very well pigmented though and I was incredibly impressed when I swatched them! I wasn't expecting them to be so brightly pigmented. My favourite shade has to be the deep violet (swatched last on my arm) because it's so gorgeous to use as eyeliner. I generally do quite like using purple eyeshadows anyway so this for me is a great mix of actually wearable purples and while matte white isn't top of my eyeshadow choice list, it's always handy to have just in case. I'd recommend giving these a go, for the price you pay they're great quality and while the packaging and the general feel isn't the best, it's totally worth it for technically £1 an eyeshadow!
Gold by Giles retails in New Look stores and this palette costs £3.99.
What do you think of Giles Deacon's range for New Look? Do you think the pricing is good or are you put off by the packaging and general vibe? Do you like the shades in Sultry Purple?
Love, Zozo
x
Disclaimer: I purchased Sultry Purple with my own money - not much of it though, mind!