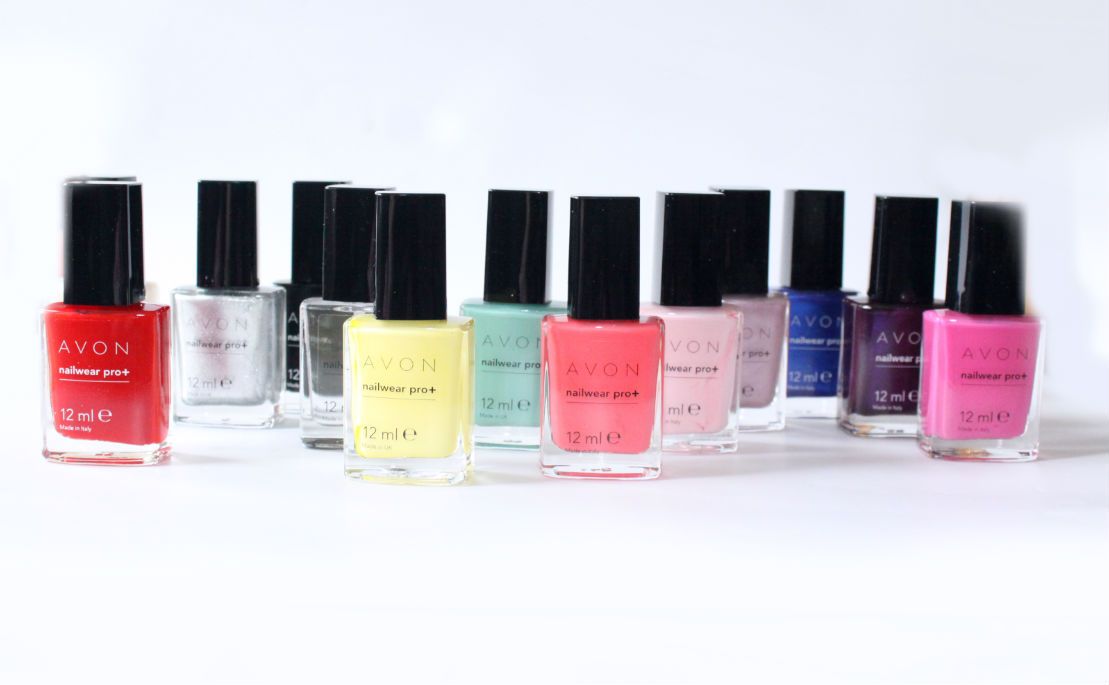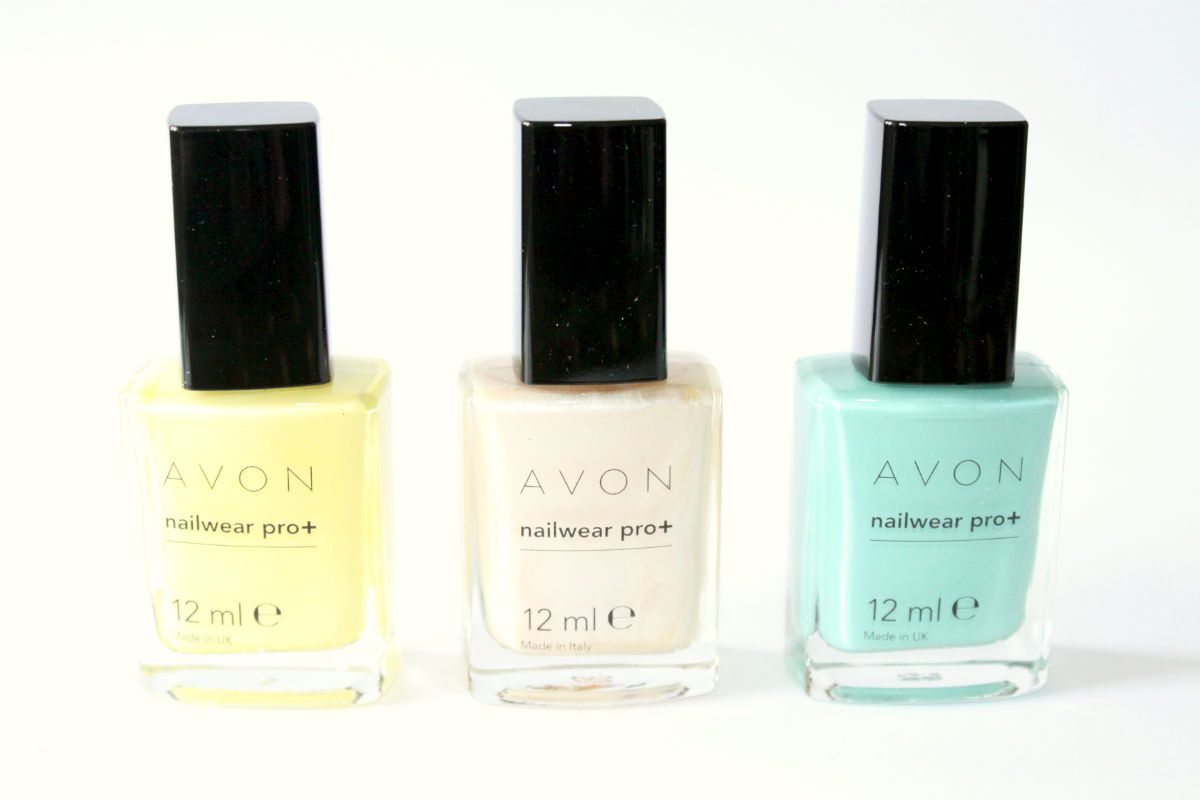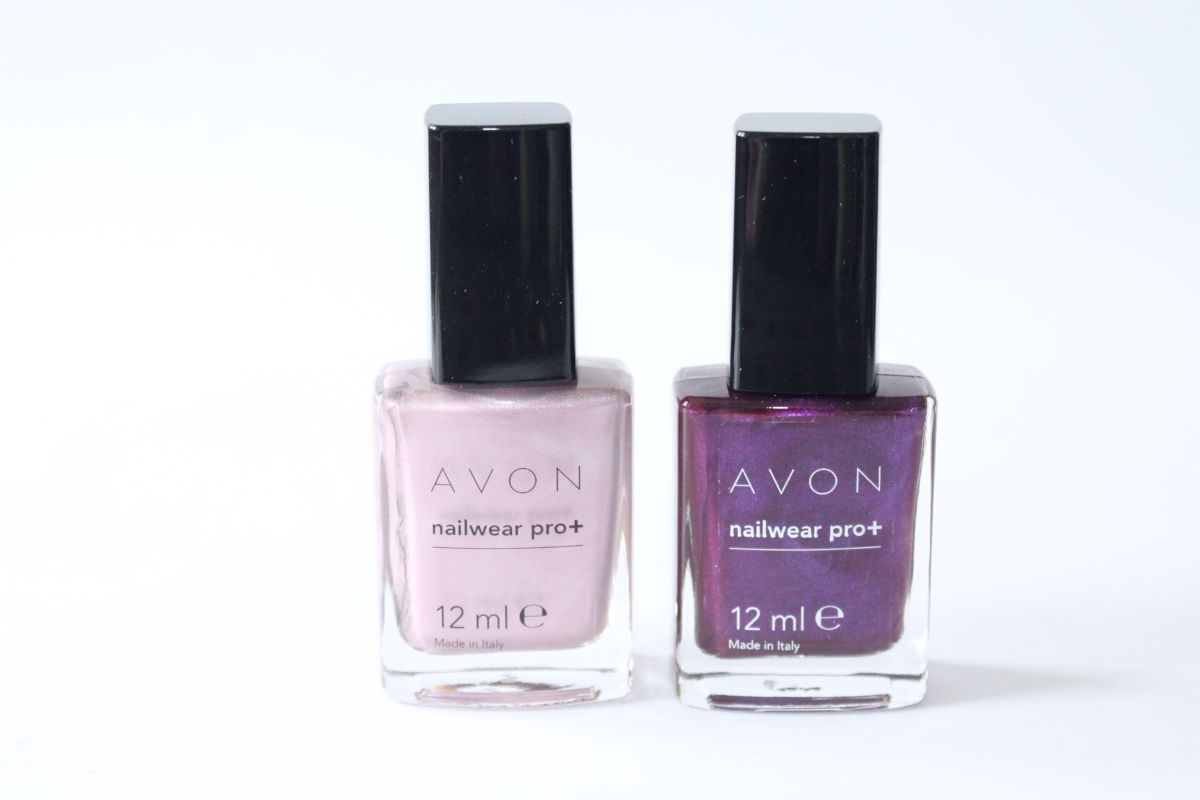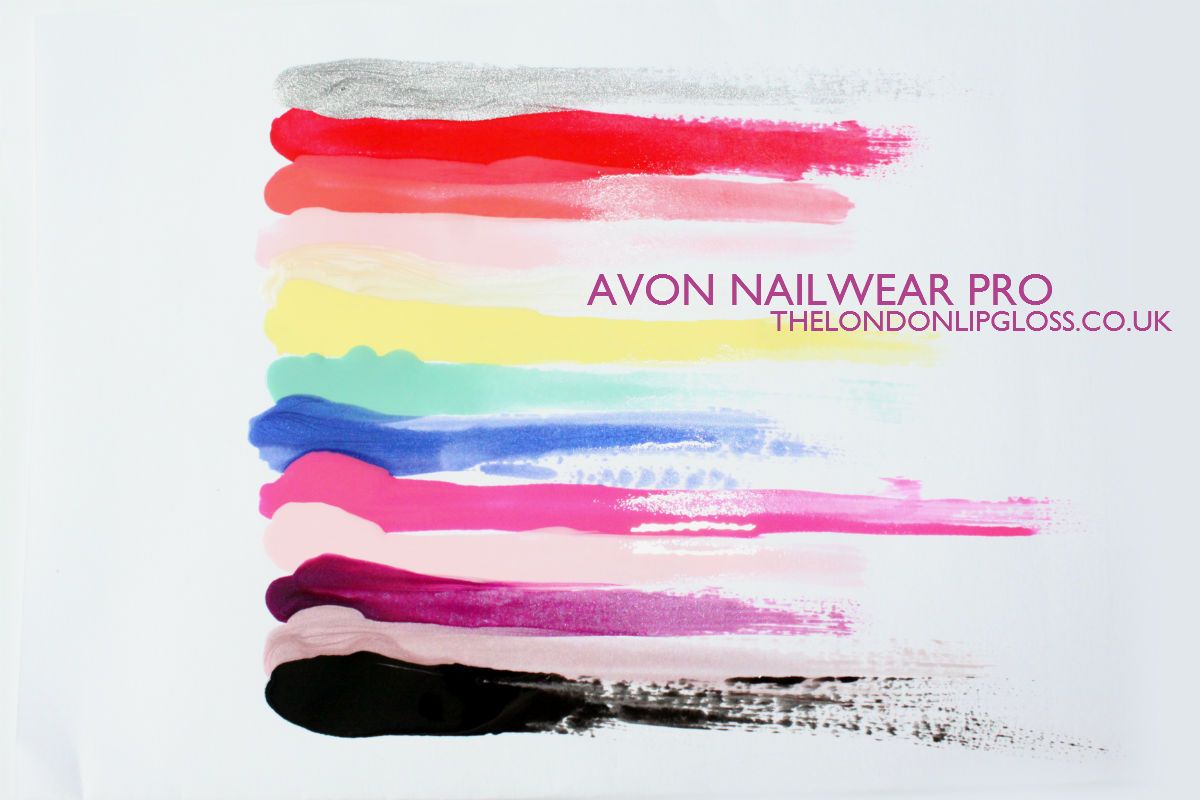 Avon Nailwear Pro+ Collection (top to bottom: Starry Sky, Real Red, Coral Reef, Pastel Pink, Star, Lemon Sugar, Sea Breeze, Cosmic Blue, Viva Pink, Pastel Pink (why not do it twice?!), Decadence, Romance and Licorice
I've had this collection of nail shades from beauty veterans Avon for a little while now, but I just found out that they're currently now at a full on bargain price which is less than half price of what they originally sell at, so I thought now might be the best time to share them with you! I've found that they're very glossy, and do apply well - you know sometimes when you buy a pastel shade and you're all like "sweeeet, this shade rules!" then you stick it on your nail and it sucks big time, i'm talking streaks, uneven application, bad brushes... I find that happens all too often these days. What happened here was that I found myself incredibly impressed actually at how well the soft pastel shades of these applied, there was much less of all that rubbishness I mentioned above and more of an even, precise application.
I do find Avon on the whole a little bit dated. From the whole catalogue ordering even down to the choice of main ambassador Alesha Dixon, who I don't think is the best choice. For those reasons, it's not a brand i'd usually purchase. But for me, these nail varnishes have pulled it out of the bag and definitely redeemed Avon in my books. I had a little mixup with my parcel, and the nail varnishes ended up at my boyfriends parents house - who's mum thought they were wonderful. I do think it's definitely aimed at a more older market, and I see what they're trying to do by bringing in Alesha and the amazing Pixiwoo sisters (who I adore!) but there's something overall that still doesn't clinch it for us younger generation I think - I think given the choice of say an alternative brand at the same price point, maybe Topshop, we'd all pick Topshop every time.
I whole heartedly encourage you to try a couple of these polishes though - the longevity alone is worth it! I found these lasted about five days on me before chipping which I think is amazing! Normally it's much less. The shades i'd recommend as must-haves are Coral Reef and Sea Breeze - both equally beautiful!
Avon Nailwear Pro+ shades are currently just £2.50 each (oh em geeeee!) instead of £6 from Avon's website.
What do you think about Avon? Do you agree with me in thinking it's pretty dated or do you still rate it? Are you going to pick up some of these polishes while they're so cheap? Let me know!
Love, Zozo
x
Disclaimer: The Avon polishes were sent to me free for consideration but my opinions on Alesha Dixon are all my very own. (Soz Alesha, i'm sure you're nice - you're just not my toe tapping salsa dancing loud cup of tea. Hey Alesha gimme a ring..... I CAN'T 'ERE A FING!)