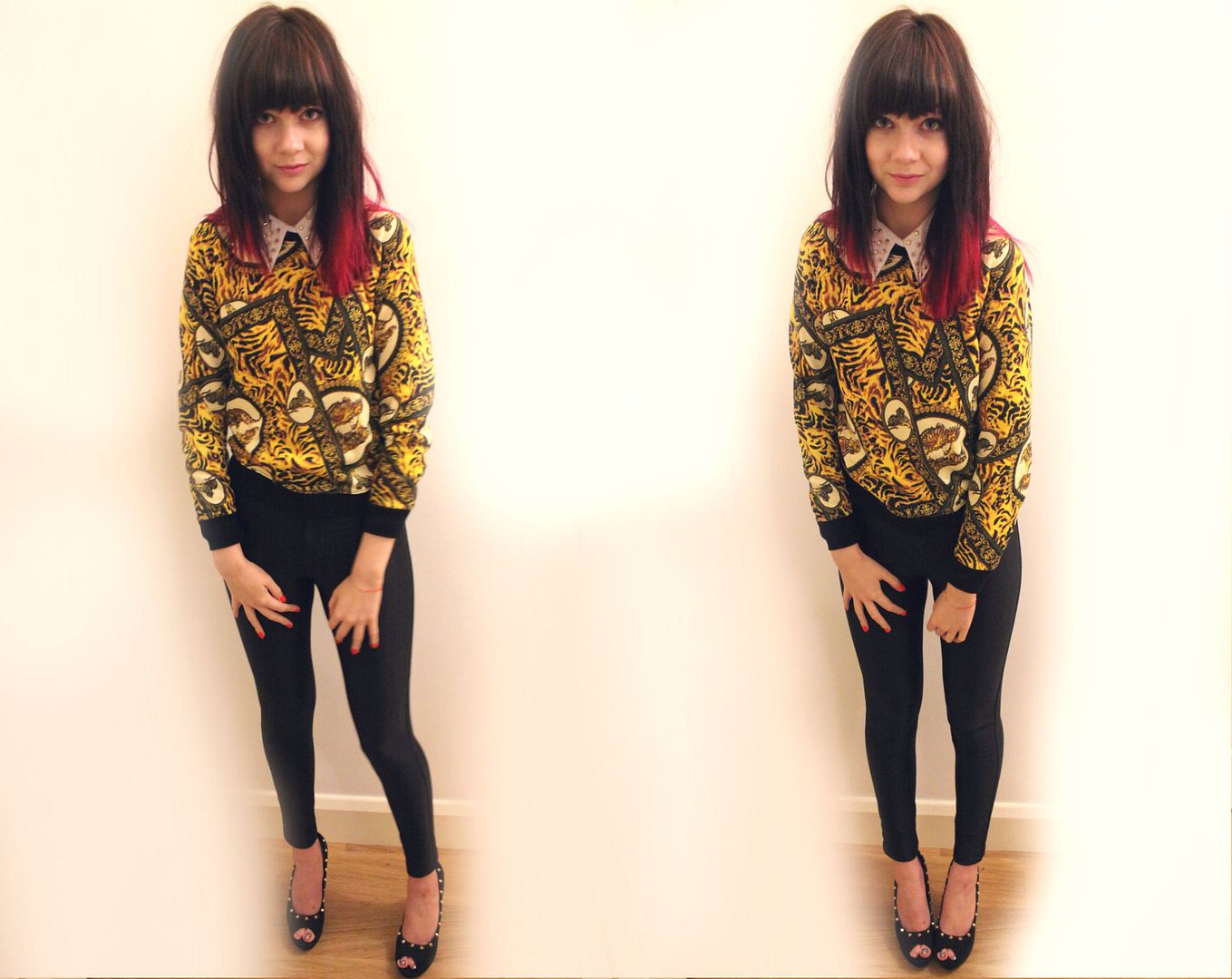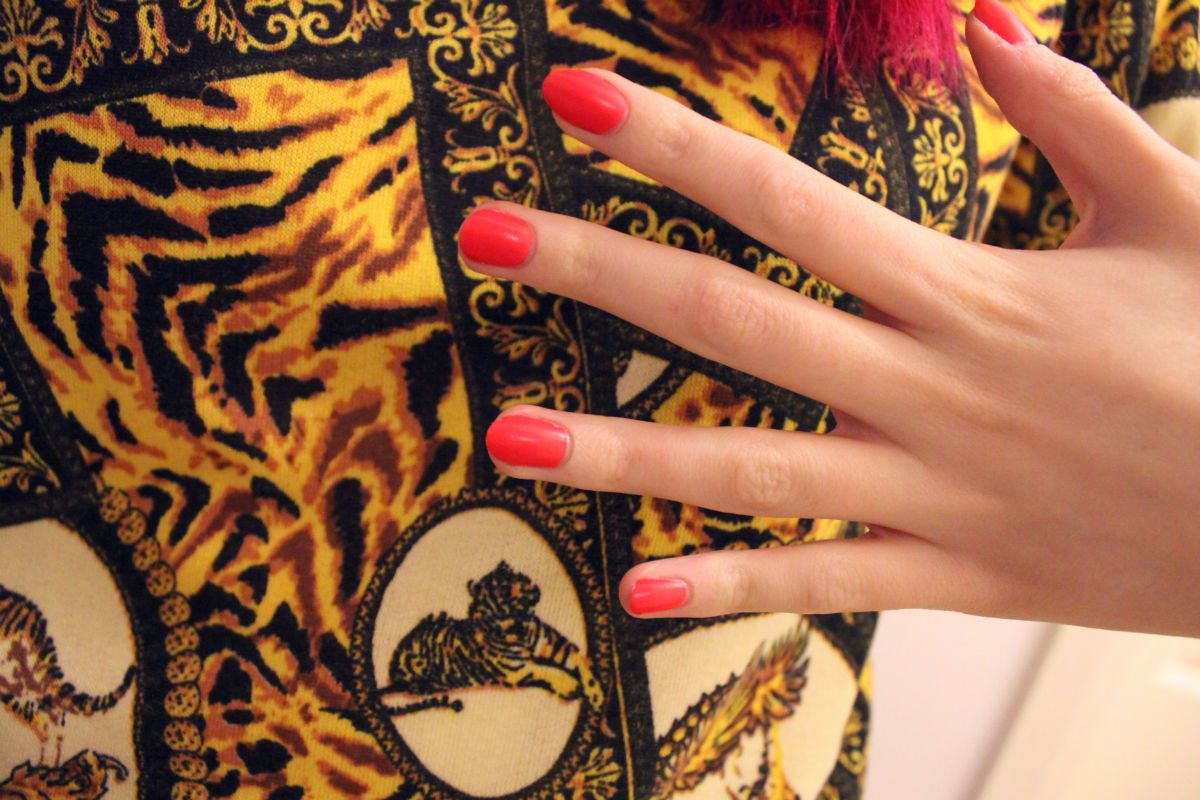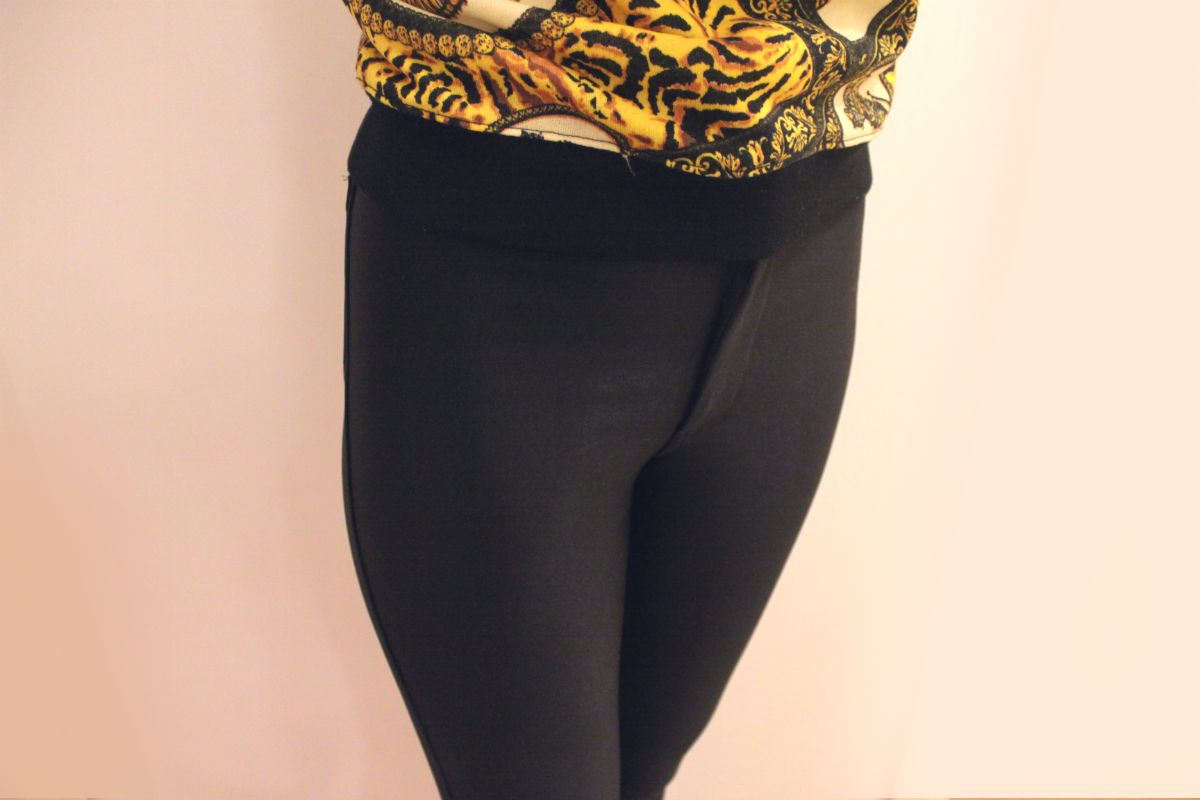 | jumper: topshop | shirt: zara | disco pants: american apparel | shoes: new look |
| nails: models own in hedonist (hed kandi range |
So I know i've been harping on about disco pants for what seems like forever now but I finally bit the bullet and got a pair last weekend! Sorry for the weird shot of my crotch above but I wanted to show just how amazingly flattering they are! They suck in every lump and bump and are thick enough to hold it all into place. I know they're really expensive (they're £70) but I honestly believe they're worth it. I really adore mine and I know they're going to last a really long time. My shirt is from Zara and has been talked about quite a lot recently - I first saw it when I was in Barcelona and absolutely fell head over heels for it then but just couldn't justify the price tag. I saw it in Westfield last Sunday for some reason marked down to £39.99 - i'm still not sure if it was an error or what, it was the only one shirt there! So I grabbed it and ran to the till! So lucky it was in my size and everything - definitely destiny.
Now, that jumper. Look how insanely colourful it is! I never ever buy anything at all with that much colour so to buy a full on yellow jumper was like...woah. But I honestly love it so much and I think/hope it suits me all okay! I'm trying to really embrace the colour and have been buying lots of things lately with bright bold colours so hopefully you'll see me in some more colour! It's still quite hard to find stuff that goes well with bright pink hair so yeah, a learning curve. My nails are basically neon and it's Hedonist from the new Hed Kandi range by Models Own - apparently it's UV too! Need to go partying, stat.
This week I went to some awesome events from Space NK and Babyliss. I got to meet Henry Holland who complimented me on this Zara shirt so I was pretty chuffed! I've had a wonderful week and am looking forward to all sorts of fun and games and events this week too!
Love, Zozo
x
Disclaimer: Everything in this post was paid for by me apart from the New Look shoes.