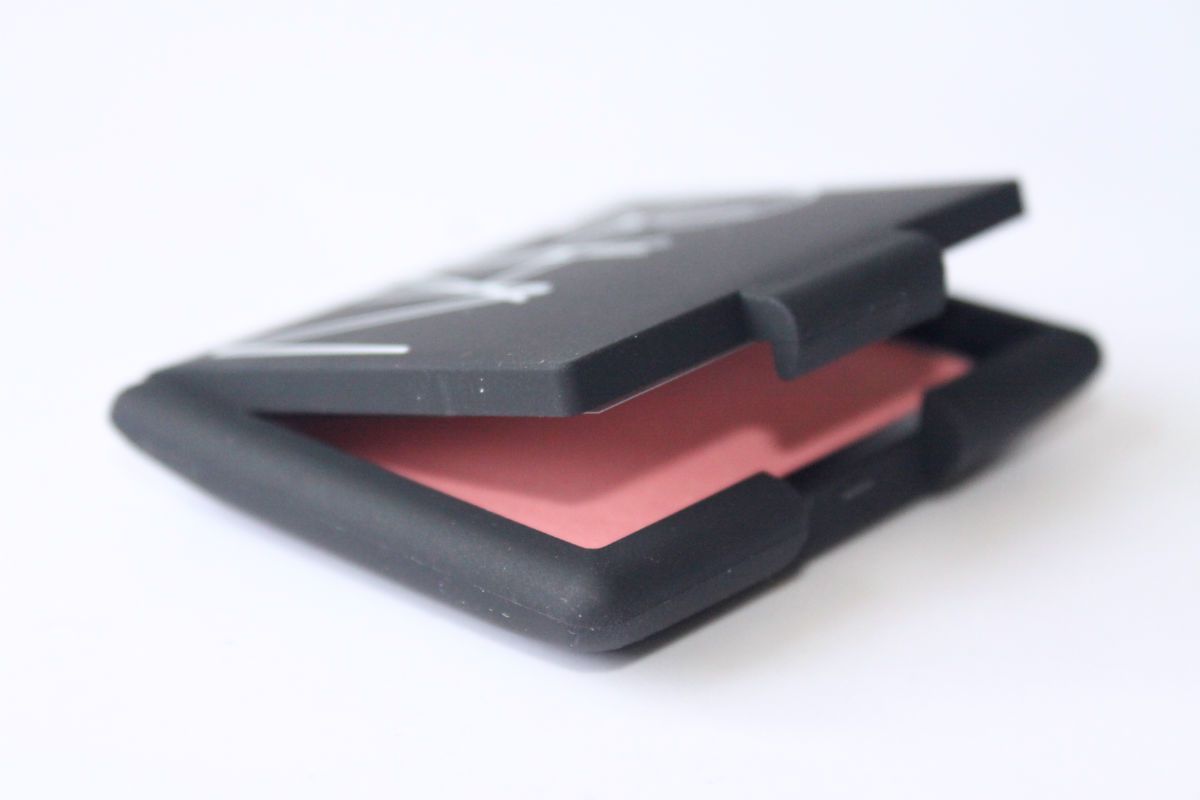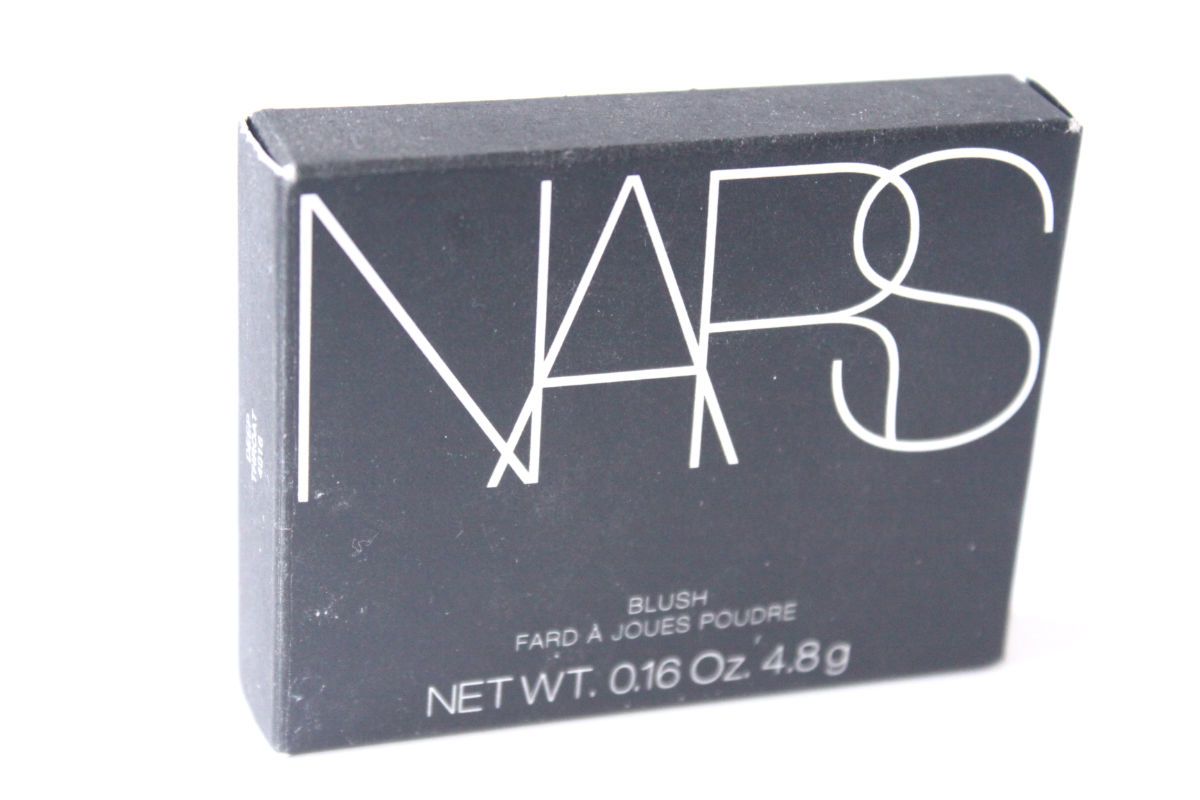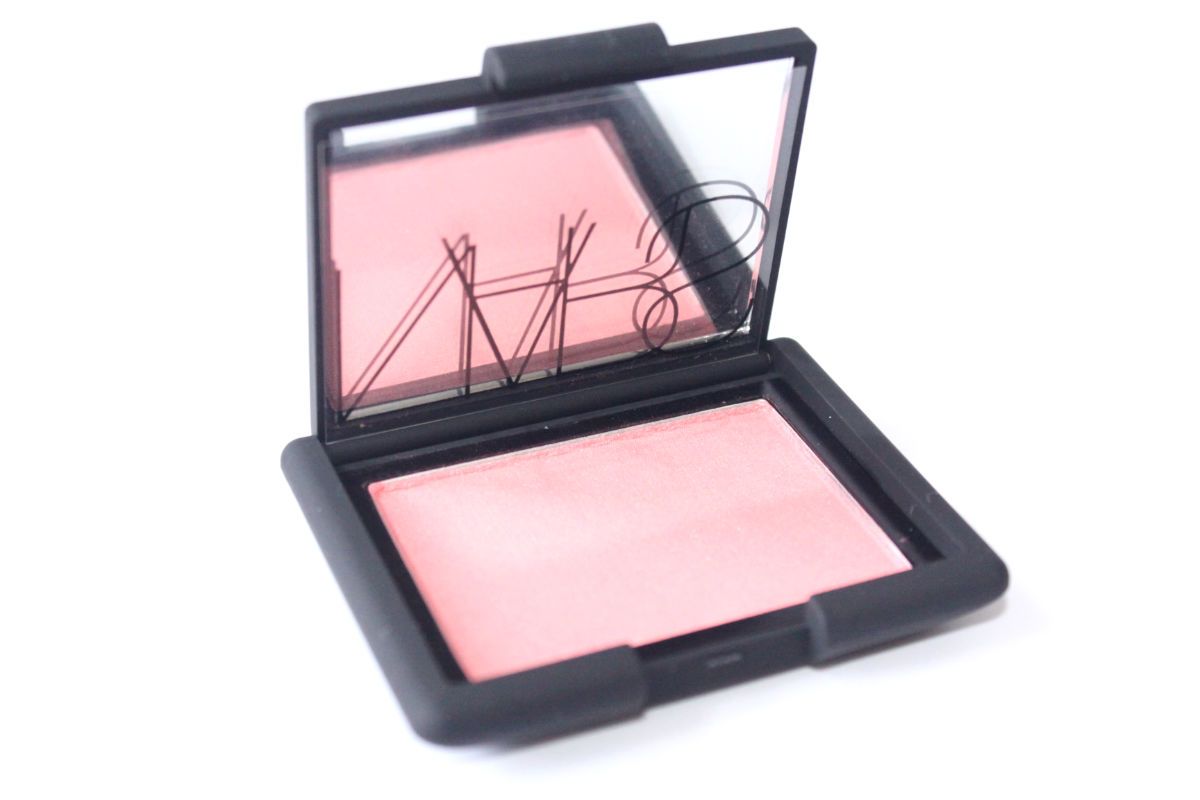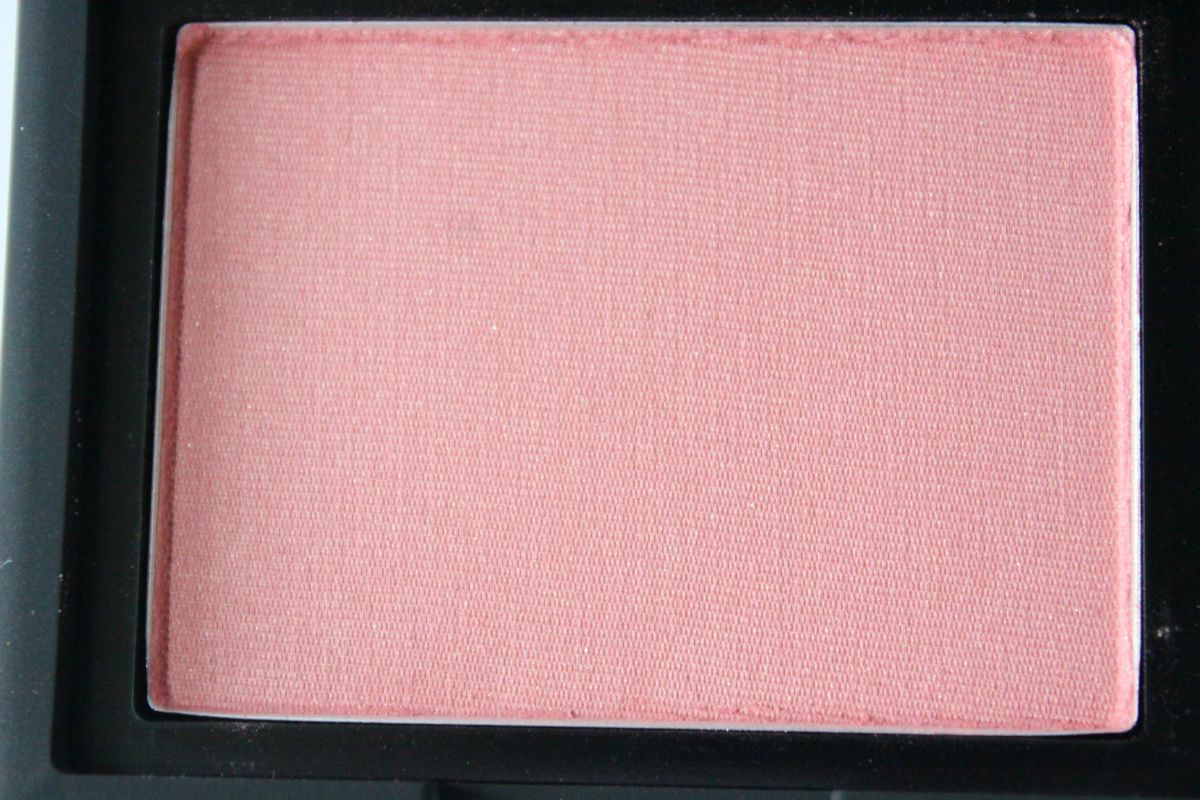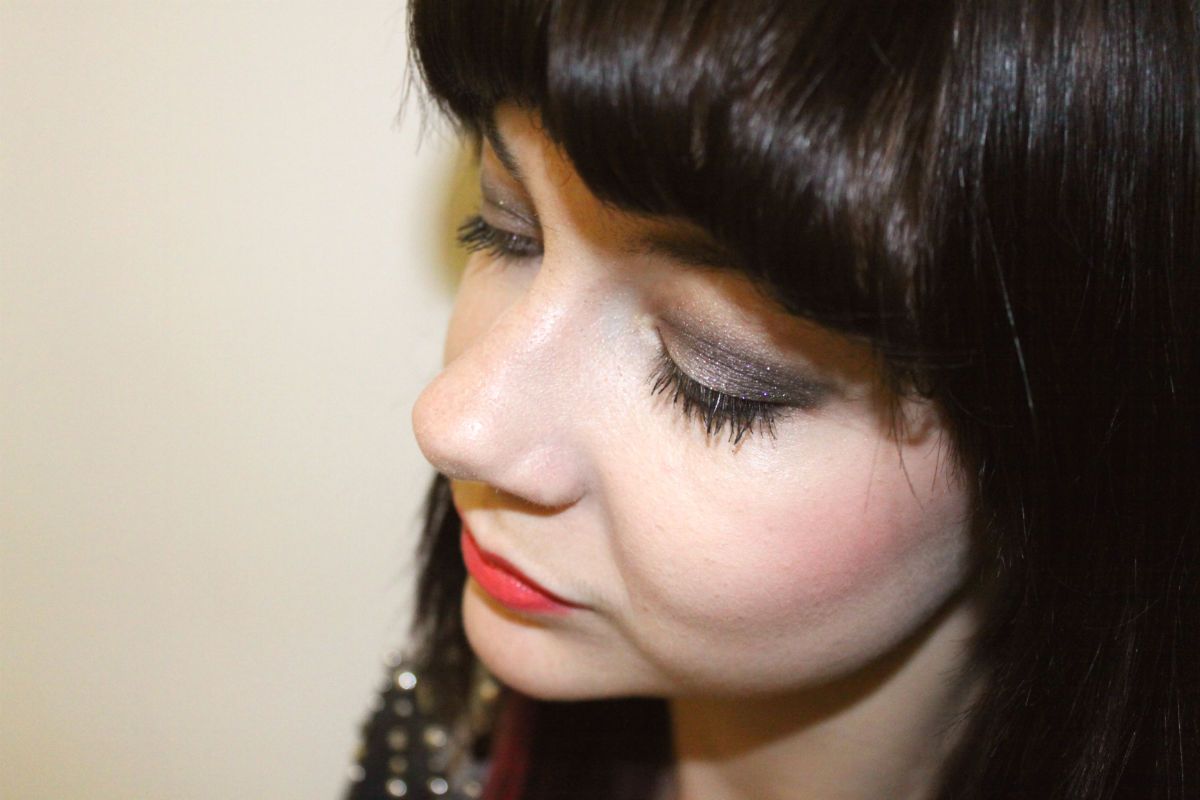 NARS Blusher in Deep Throat
Some of the NARS names definitely don't leave a lot to the imagination do they? You saucepot Francois you! I do feel a little bit risque writing the name out but I adore it and want to feature it - such is life! Deep Throat is a pretty coral pink with much softer gold glitter pieces than Super Orgasm. It's quite similar to the original Orgasm blush just much less softer in tone and pigment - but it's definitely from the same colour family. I find that it's absolutely perfect on my skin and can be built up wonderfully to get a rosy glow.
It's very softly milled and will last for a real long time as you don't really need a lot to get a good wash of colour, even if you do go for a pale glow or a built up statement cheek. Even though it's a shimmer shade it's not horrifically shimmery, and just a delicate sprinkling of the gold glitter pieces falls onto your cheeks. I know so many of you are divided by NARS packaging but I love it, I adore the little rubber casing - I think it's slick, stylish and pretty. It does get a bit rough around the edges quickly but I still absolutely adore it. I feel like it doesn't look loved if it's not a bit rough around the edges - bit like a good pair of Converse, much better when not pearly white! I think this shade is a fantastic starter shade if you don't own anything else from NARS and want to try a blusher, because it's not as coral as Orgasm and not as intense as Super Orgasm. The pink undertones running through the coral means it's soft and will suit pretty much every girl. Of course it's perfect on us paleys too!
NARS Deep Throat blusher retails for £21
at NARS Cosmetics online
and in House of Fraser, Space NK, Harvey Nichols and John Lewis stores across the UK.
What do you think of Deep Throat? Do you cringe a little bit when you look at the NARS blusher names like me? Do you love this shade or is there another NARS blush that captivates your heart more?
Love, Zozo
x
Disclaimer: NARS Deep Throat blusher was a PR sample given to me free for consideration but it doesn't stop the name being any more naughty! Scandal!