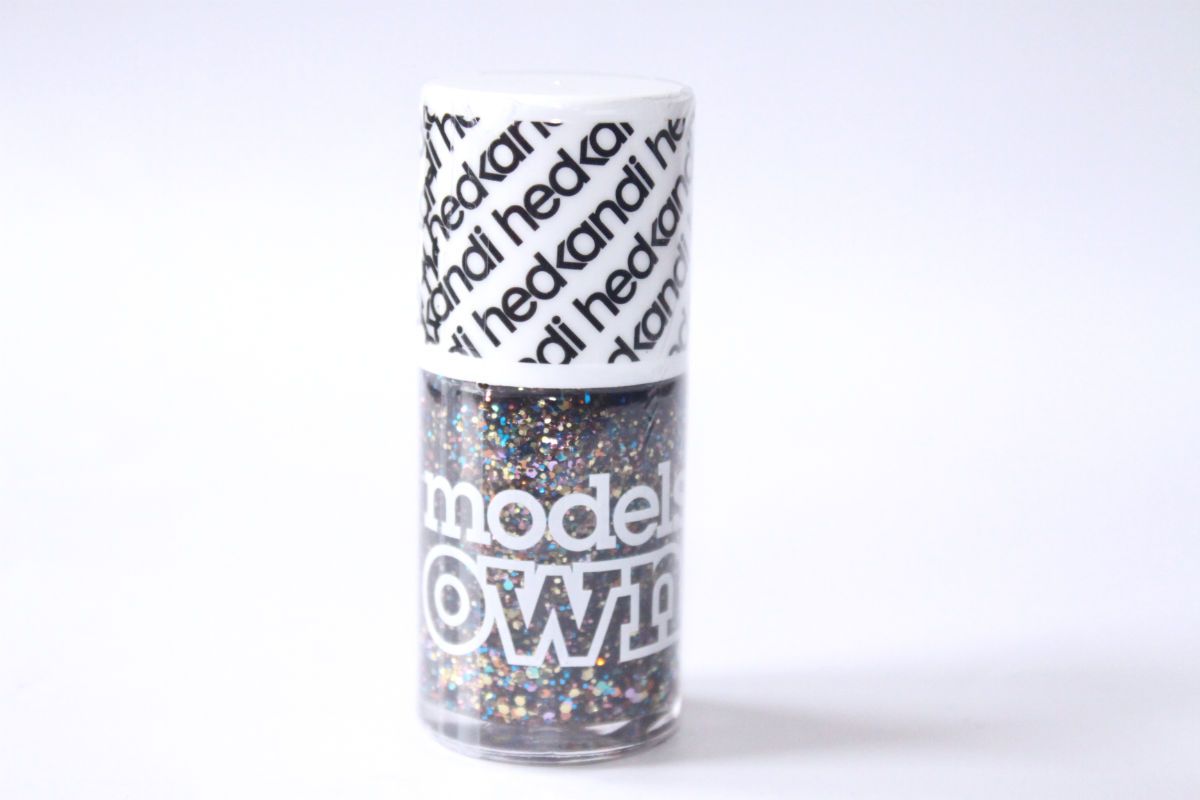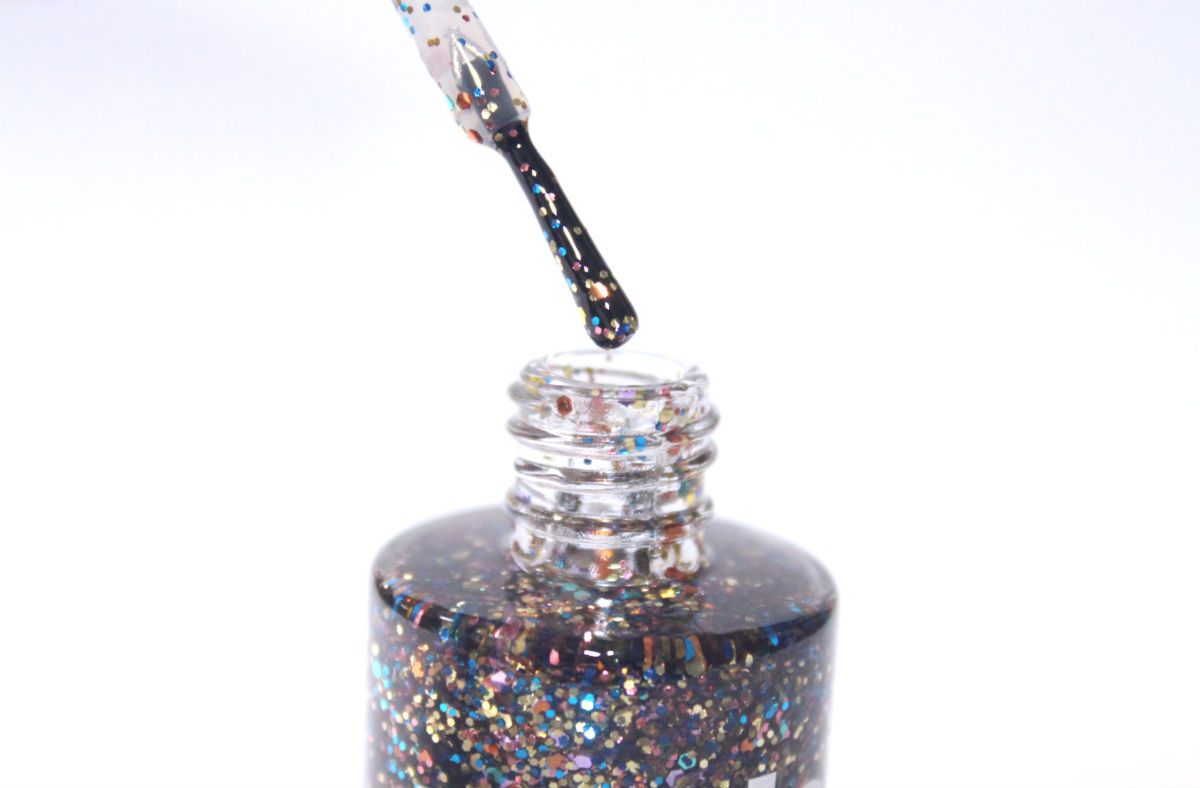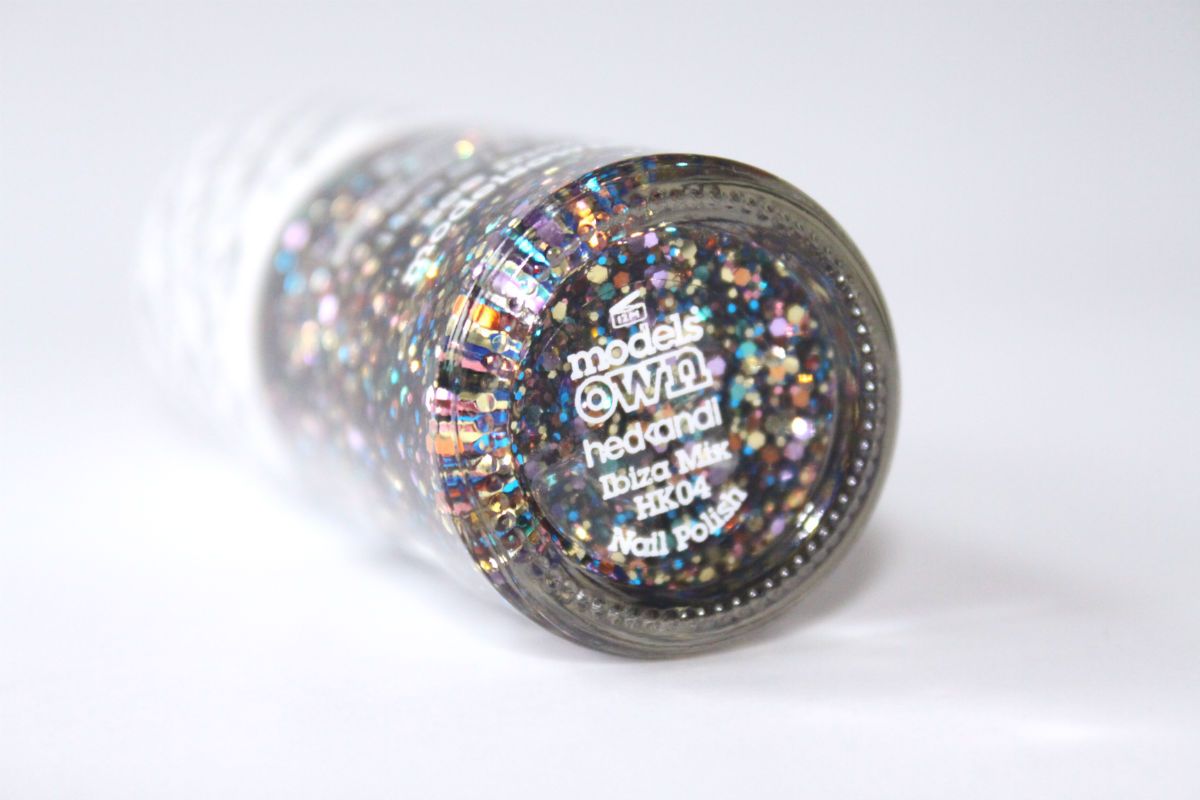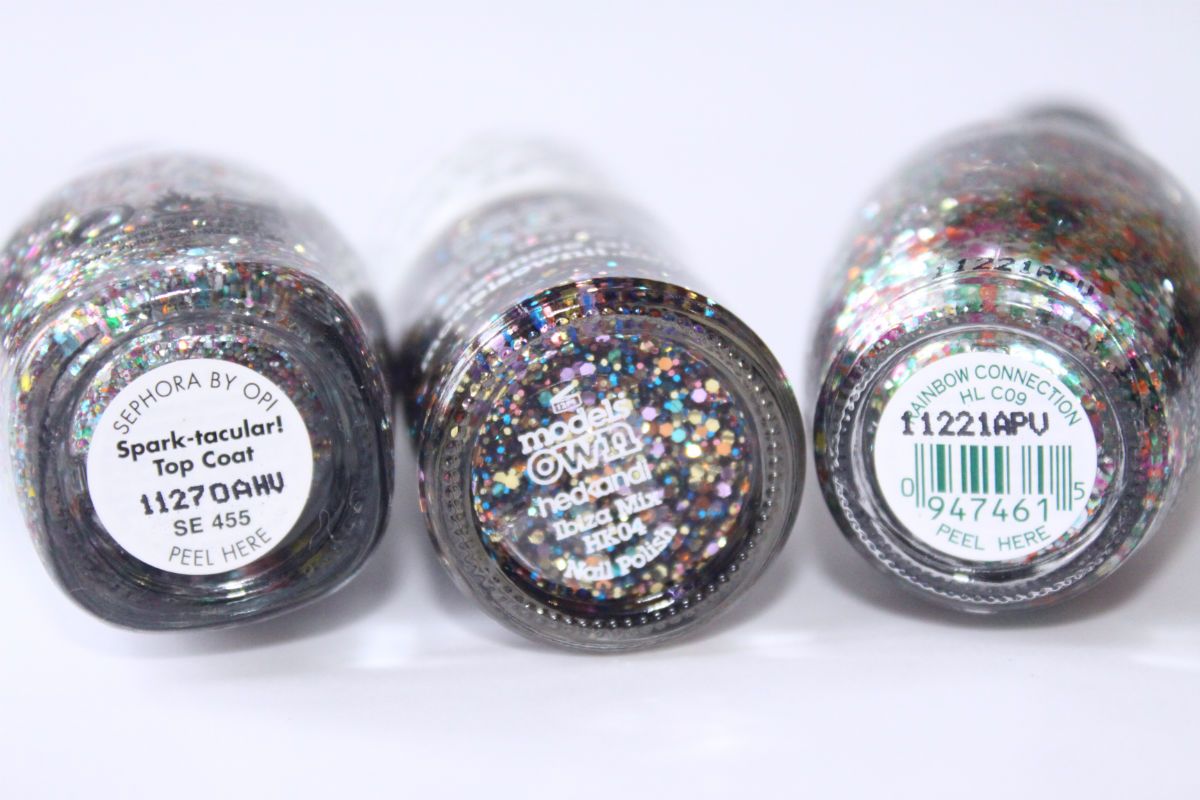 Models Own Ibiza Mix (Hed Kandi range) vs OPI Rainbow Connection (r) vs Sephora Spark-tacular! (l)
Ding ding! Let the battle commence. As soon as I saw the Hed Kandi range pop up on the Models Own website I thought it looked rad. Some of the shades are incredibly neon, and some are very bold and bright. I also picked up Hedonist to show you but more on that later. This is Ibiza Mix and probably a bit like me you're thinking "woah boy, that sure looks familiar!" and yes, yes it does. It's a very similar, multi-textured glitter in all different shades to the OPI that set the nail world alight over Christmas - Rainbow Connection. If you do cheat on me and read other beauty blogs (how could you?! *sob*) you might have seen quite a lot of chatter and hype around Ibiza Mix already. I scoured the Interwebs to look for comparison swatches of Ibiza Mix against OPI's Rainbow Connection before I bought it and alas there were none so I thought I would do this service to y'all incase any of you were also thinking "do I
really
need this?" like I did last Sunday whilst standing at the Models Own Bottlestore. Thing is i've a problem and I bought it anyway, if there was some kind of rehab for beauty addicts trust me I think i'd be the first admitted. I also own yet another very similar polish and that is Sephora for OPI in Spark-tacular, so i've thrown that in the mix there too.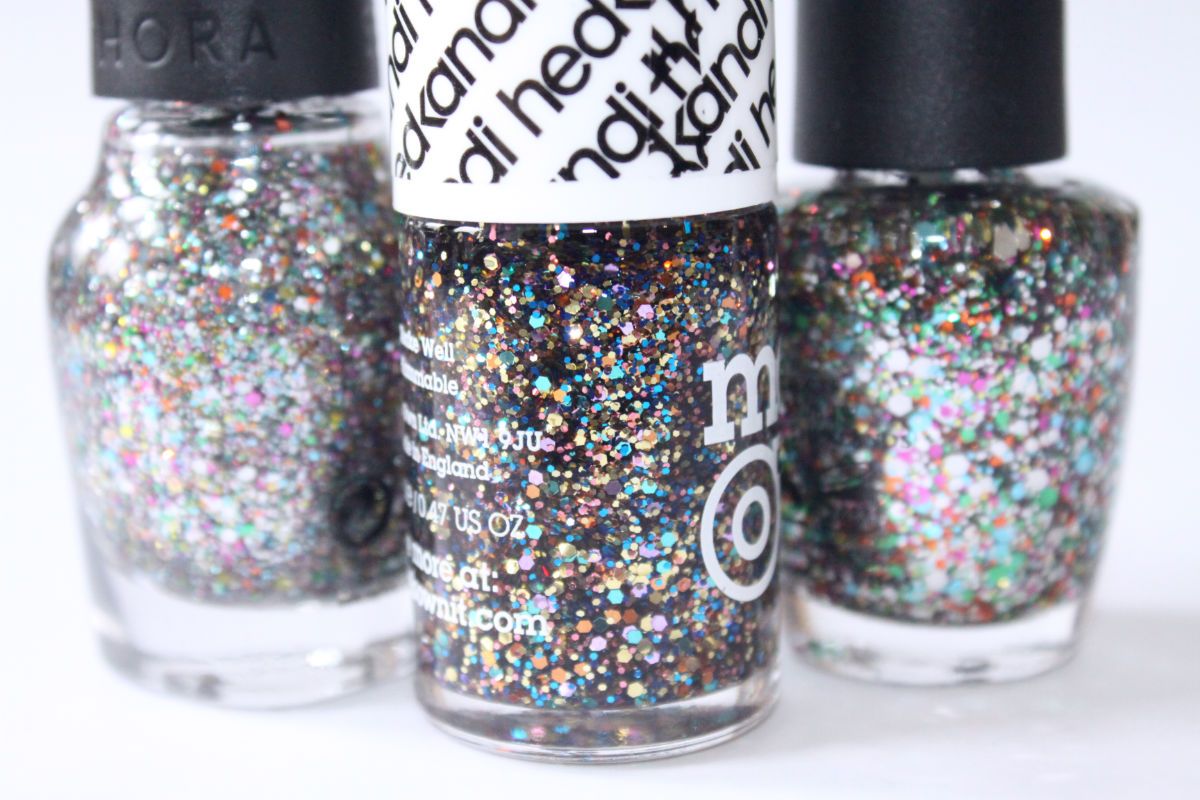 | top: sephora for opi spark-tacular! | middle: models own ibiza mix | right: opi rainbow connection
I have heard some people saying they don't think Ibiza Mix is anything like Rainbow Connection but if i'm honest with you I think it's really really similar. It's got the same hexagon glitter pieces, mixed with smaller glitter pieces and they're both multi-coloured. The glitters are different colours, Ibiza Mix is more of a pastel toned colour scheme whereas Rainbow Connection is a lot brighter. Rainbow Connection has an overall much more 'green' tone to it but Ibiza Mix is more 'blue' overall. Spark-tacular! is closest in colour to Ibiza Mix but has much more fine glitter rather than larger hexagons.
If i had to choose I can't. They're all beautiful. (That's where my polish problem lies) but price wise, Ibiza Mix hands down. Sephora for OPI isn't even available in this country, and Rainbow Connection is very very hard to find now. Ibiza Mix is proving difficult to track down in store - although Models Own assured me it would mostly be in stock all the time online - but it costs just £5 which is incredible. If you already own Rainbow Connection i'd say you don't need Ibiza Mix and i'm sorry if I made you want Spark-tacular! If you don't own any glitters similar and are thinking about Ibiza Mix i'd say it's def worth the purchase. I bought two other Models Own polishes at the same time and it only came to £12, so it was even cheaper than £5!
Models Own Ibiza Mix retails online and in Superdrug stores for £5.
Sephora for OPI in Spark-tacular retails in the USA for $9.50.
OPI Rainbow Connection I found on this site for £14.50.
What do you think of Models Own Ibiza Mix? Have you been feeling the vibes of the Hed Kandi range? Do you already own Rainbow Connection? What're your thoughts on the comparisons i've made?
Love, Zozo
x
Disclaimer: I purchased Models Own Ibiza Mix with my own money. OPI Rainbow Connection was a Christmas gift from
my also nail loving Sister
and Sephora for OPI was picked up in America for me by
Lily
.