Collection (nee 2000) Lasting Colour Lipstick in Pink Shock
Lip products are such a vice for me, I want them all the time. I love how they can switch up a look with the flash of a swipe over the lips - it can completely change your face. So when it comes to purchasing one, I know exactly what it is I want from one and it's mainly good value for money. I'm always scouring the high street for a bargain lip product but not one that *feels* cheap, if you get me? I often look at the High Street lipstick ranges and think none of them are particularly fantastic, they certainly don't compare to my higher end ones. The beauty of buying a cheap lipstick though is that if it falls out of your bag on a night out, or becomes victim to a crushing or even wants to be borrowed by your friend, you don't feel sick knowing that it cost you the Earth on a stick. I adore my higher end ones, but know I can't ever pop a £20+ lipstick in my handbag! These have so many fantastic uses, my favourite being at a festival for a dash of glam and colour.
Step in Collection's offering, their Lasting Colour Lipstick. This is a bargain price because at just £3 it's cheaper than my train fare for a single into central London - definitely a fantastic price point. The packaging does feel cheap though and I'm not a big fan of the little metallic pink bits on it - I think it looks tacky. The lipstick bullet is just like most cheap lipstick bullets, quite hard to apply straight out of the pan. I'd use a lip brush if I were you. The lipstick is quite soft but also very drying. I had to slap on a load of lip balm before applying it and also dabbed on lip balm with my finger really gently afterwards to ensure it doesn't get too dry on me. Let's take a look at how Pink Shock swatches: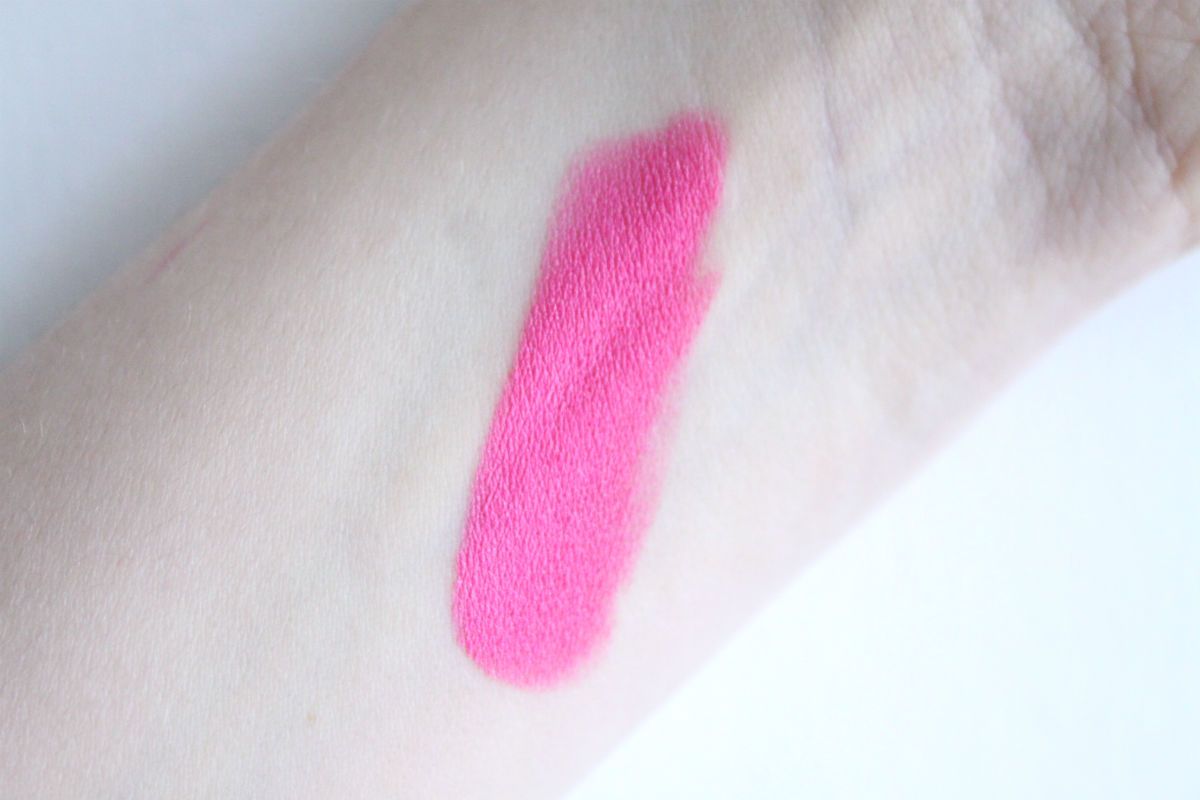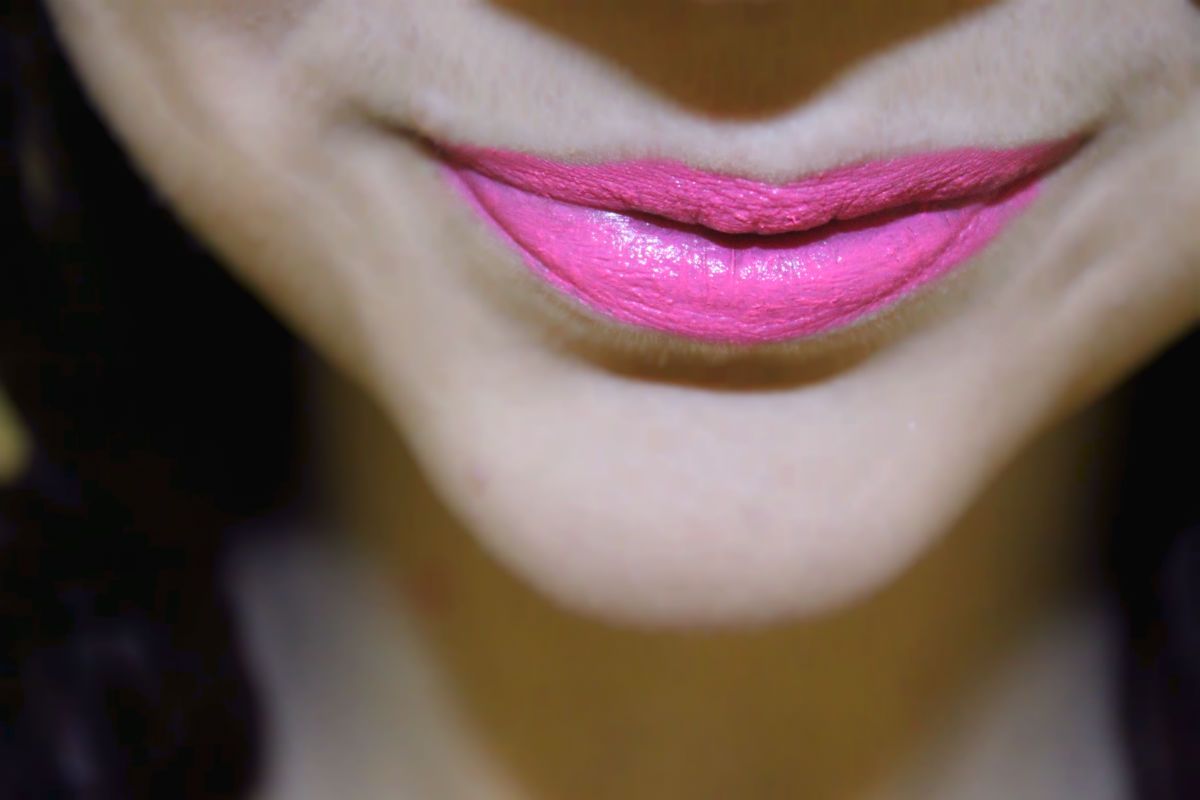 It's so pigmented! How crazy bright is that pink? It's definitely one not to be shy of - but then again the beauty of it being so cheap is that you can buy one to try the shade if you've never worn a bright pink before! It comes in 11 shades (I just happened to choose the brightest) from nudes to pinks and reds and even a deep plum. I found it lasted for about 3 hours on me before I needed to reapply - but it does stain the lips a bit as well so if it rubs off and you can't be bothered to reapply, you are left with a soft pink stain, which I always quite like.
I would hugely recommend these lipsticks, I was so impressed with the quality of them. Like I mentioned above though, I would just pop on a bit of lip balm beforehand to ensure the colour goes soft and glossy and not too drying.
Collection Lasting Colour Lipsticks retail at Boots and Superdrug for £2.99 each.
What do you think of Collection? Have you tried their lipsticks? Do you like Pink Shock or is it too bright for you? Do you agree with me that cheap lipsticks are better for handbags or are you a high end girlie?
Love, Zozo
x
Disclaimer: The Collection lipstick was purchased by me with my own money.