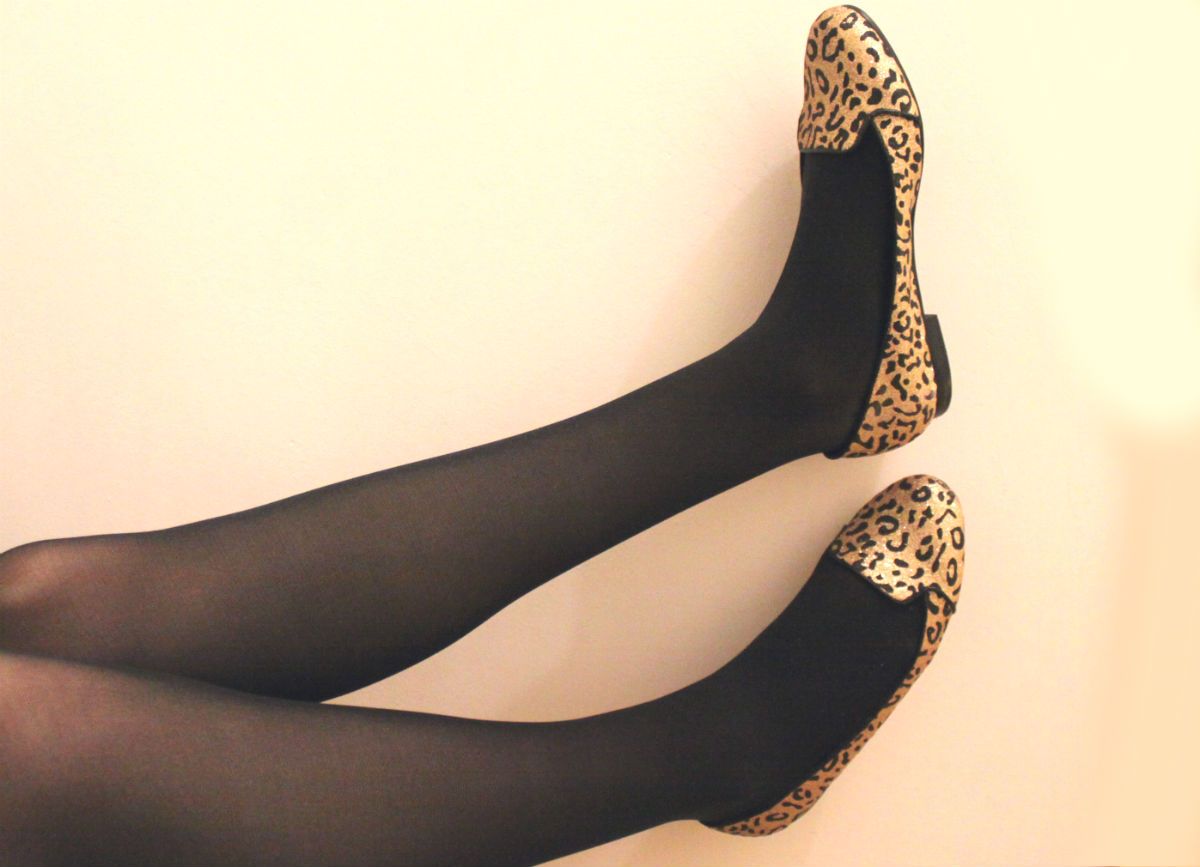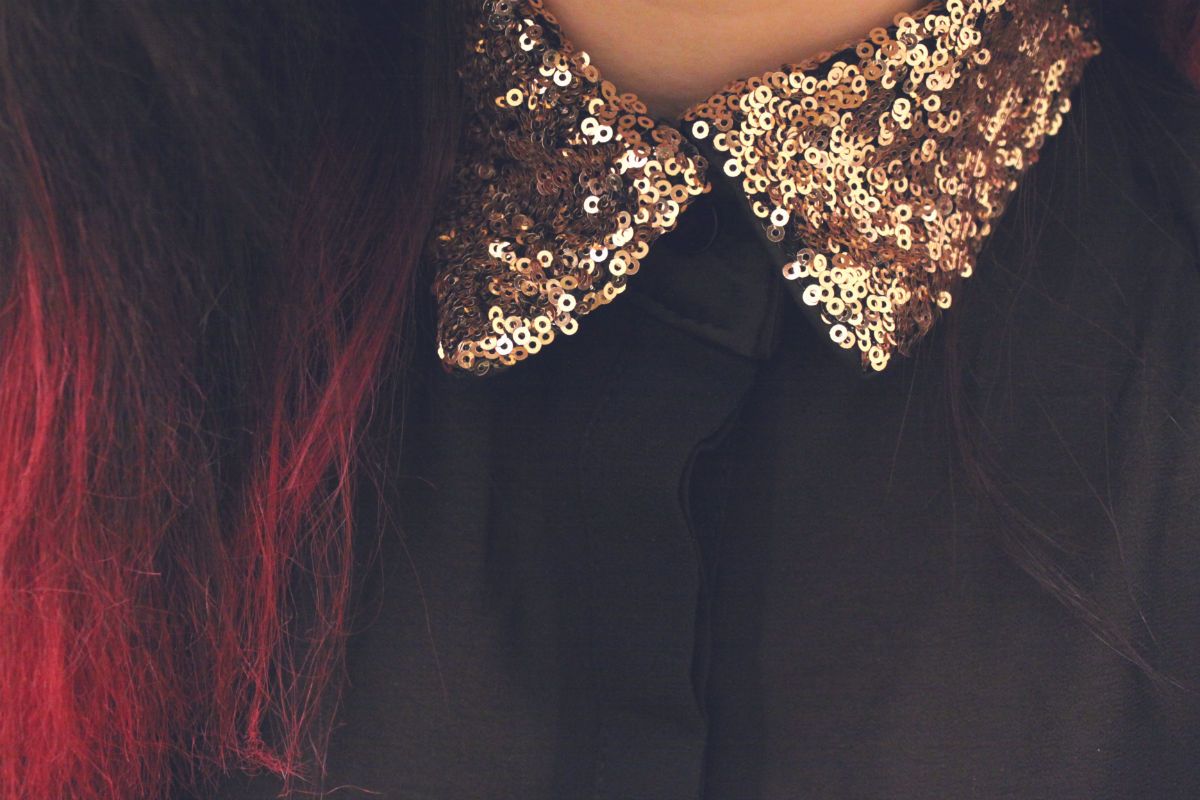 | shirt: romwe | shorts: topshop | shoes: h&m |
I have spent all week and more listening to Mew pretty much relentlessly. If you haven't heard Mew before, you need to check them out - they're a huge favourite of mine. This shirt came in the post for me from
Romwe
, and at first I totally wasn't sure about it because well, it's a black shirt and there are only so many ways you can carry off a black shirt - but the detailing is gorgeous. I think i've come round to it and apart from it making me look a little bit gothic, I really love it. It's quite sheer, but the material compensates by being dark - you can still see through it a bit though. I really love the detail down the bottom of the sleeves with the gold cuffs, it's such a cute detail. The good thing about wearing black on the top is that it really makes the pink at the bottom of my hair pop even more!
The shorts are some tiger stripe ones I picked up from Topshop a few months back. I think they work but aren't too in your face, as the black shirt needs something to balance it out but not too dark. My shoes are a glitzy leopard print and come from h&m! I only bought those flats on Thursday so they're still in h&m if you're wondering. They cost me £25.
This week was lovely, I went to the ASOS press day as well as quite a few other bits and bobs including Nails Inc and Estee Lauder. I had the most wonderful evening however on Thursday when me, Lily and Jen all went out together to Byron burger. We were in there for about three hours just chatting away! Do you ever do that? Get totally lost in the moment with your friends. We were ordering more drinks just for the sake of spending more time at our table talking! Loved it.
Love, Zozo
x
Disclaimer: Everything in this post was bought by me apart from the shirt which was a PR sample from romwe.