Oh my word. The world has gone Lip Butter crazy lately and it's been a hot topic in the beauty world for the last.. god knows how long. What feels like forever! Always tempted but never quite committed to rushing online for their online release or running in store to grab one this week, something about them put me off. I think it was the realisation when describing them to some non-blogger friends that realistically, they really weren't worth 1. the hassle and 2. the price. They're probably lovely, soft and pretty but I have way too many soft tinted lip products already and i'm far more interested in something that can promise me the softness and joy of a 'lip butter' but pack a punch pigmentation wise. I have just discovered the Clinique Chubby Stick and I much prefer the shade range, look, feel and overall application of these to the Revlon Lip Butters, so that's my craving satisfied! After all that, hello there, L'Oreal Rouge Caresse! These are L'Oreal's answer to the coveted Lip Butter by Revlon and I think they definitely deserve a bit more recognition than they're currently getting. Although they have a gorgeous new TV ad, I think a lot of girlies are still dazed by Lip Butter lust and haven't given these as much of a second glance. Well luckily for you i've got some here and want to show you just how pretty they are!
The three shades I have are Sweet Berry, Aphrodite Scarlet and Impulsive Fuchsia. Here are some skin and lip swatches of how they apply in that order: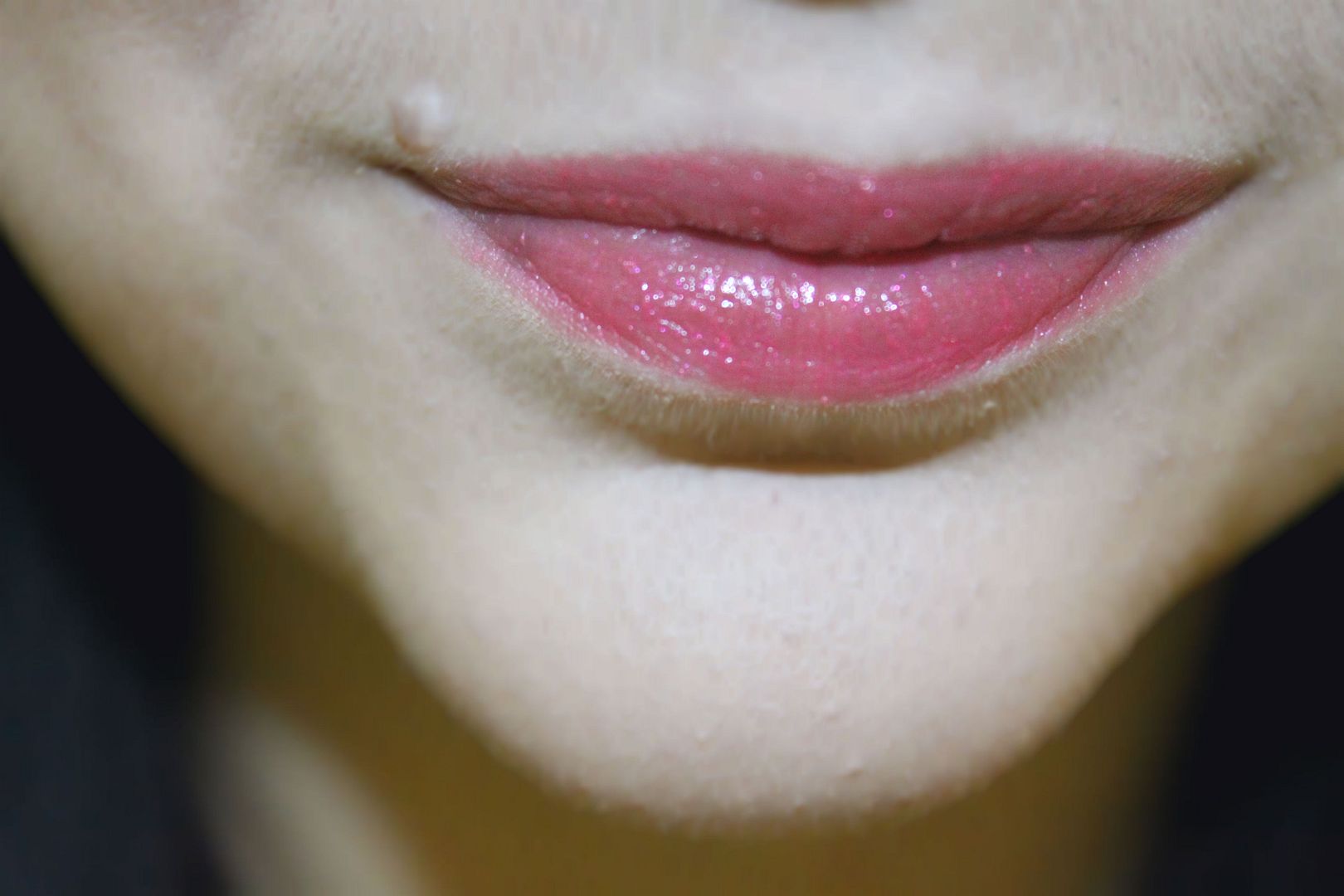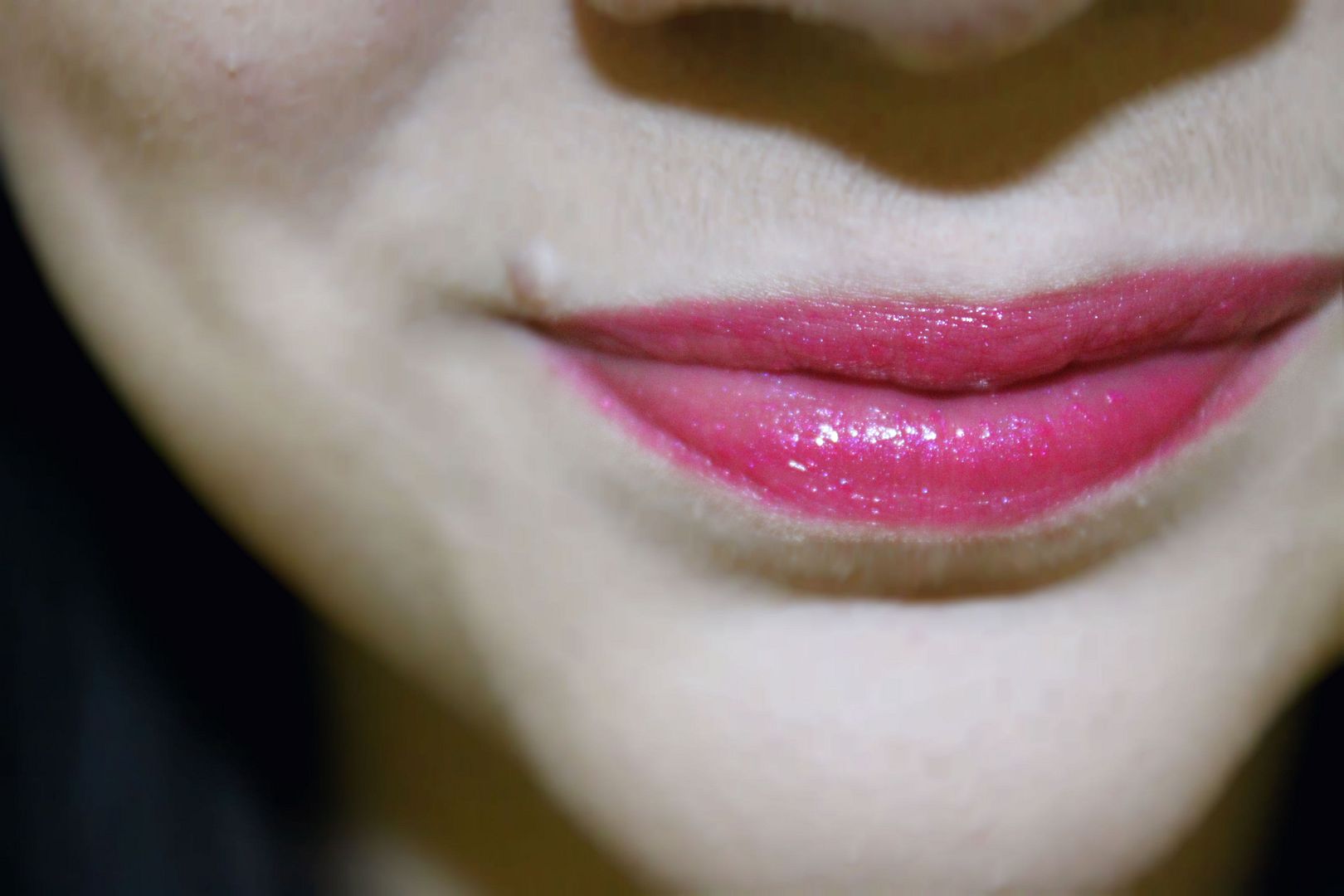 I really love all three shades actually but I think my absolute favourite is Impulsive Fuchsia. I love the pigment in it and the tone of the pink, because it's totally the shade I would go for normally when choosing a lipstick. In terms of how they felt and applied, I felt Impulsive Fuchsia and Sweet Berry apply the best with the most pigment and smoothness. Aphrodite Scarlet is a lovely shade but it's a bit gritty on application, I think it seems to be packed with a bit more glitter than the others and due to the soft buttery nature of the lipsticks this shows through in application a little bit more.
I'm sold on these and I need pretty much every single shade because the whole range is a complete win! There's ten shades in total and I definitely recommend going into Boots and swatching because they look pretty different online to in real life. I'm not going to stand here and say they're definitely better than the Lip Butters because it's always all down to personal preference but my preference is that right now I prefer these. They're a fab halfway house between lipstick and lip balm and I was thrilled with the pigmentation.
L'Oreal Rouge Caresse Lipsticks cost just £7.99 from Boots and they're on sale now.
What do you think of these Rouge Caresse Lipsticks from L'Oreal? Do you like the Revlon Lip Butters? Do you think you'll grab any of these shades? How do you feel about these lip balm products coming out at the moment?
Love, Zozo
x
Disclaimer: The L'Oreal Rouge Caresse lipsticks were provided for me free for consideration from L'Oreal but this doesn't affect my opinion, i'm sure i'll try some Lip Butters better in future too but right now= love!