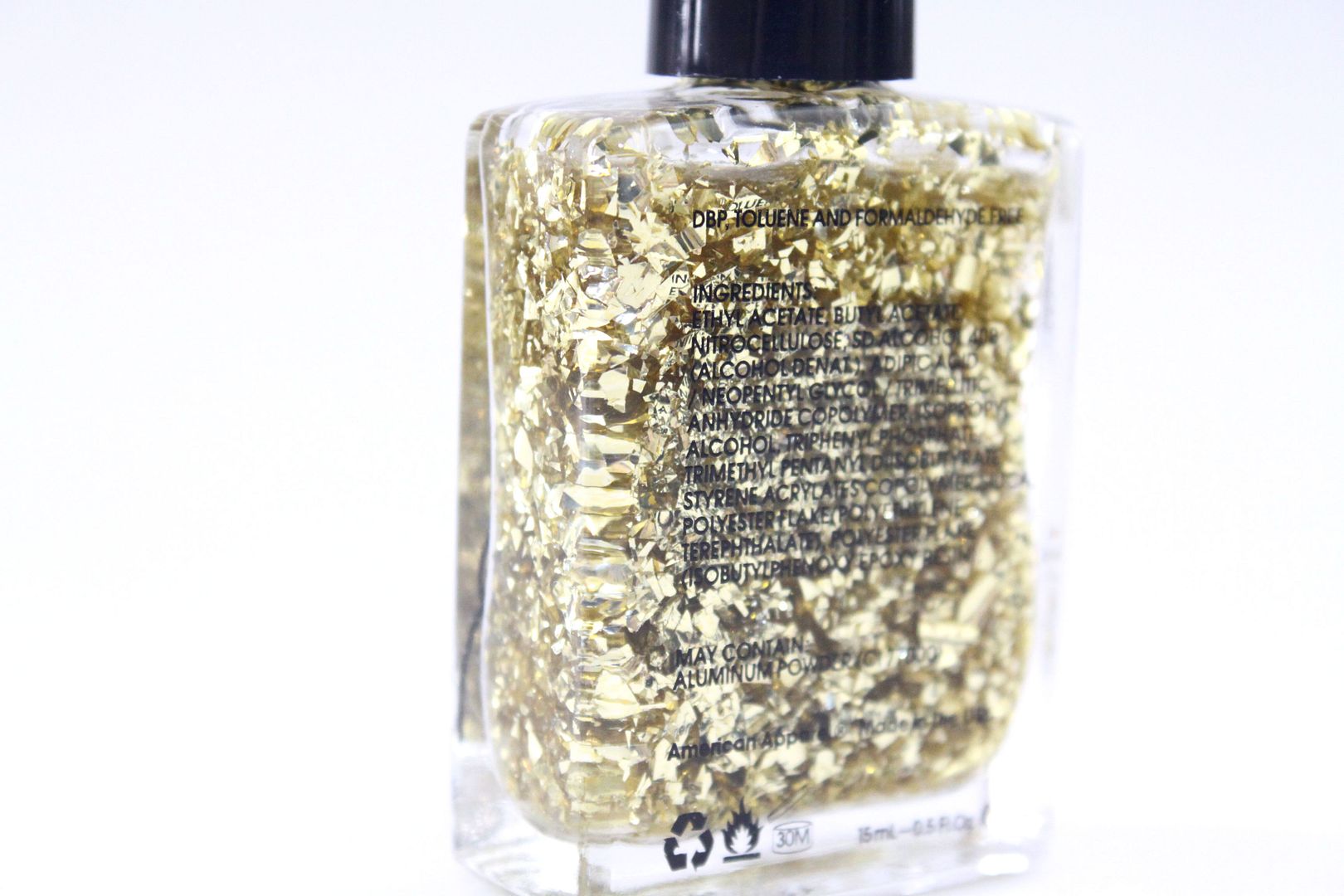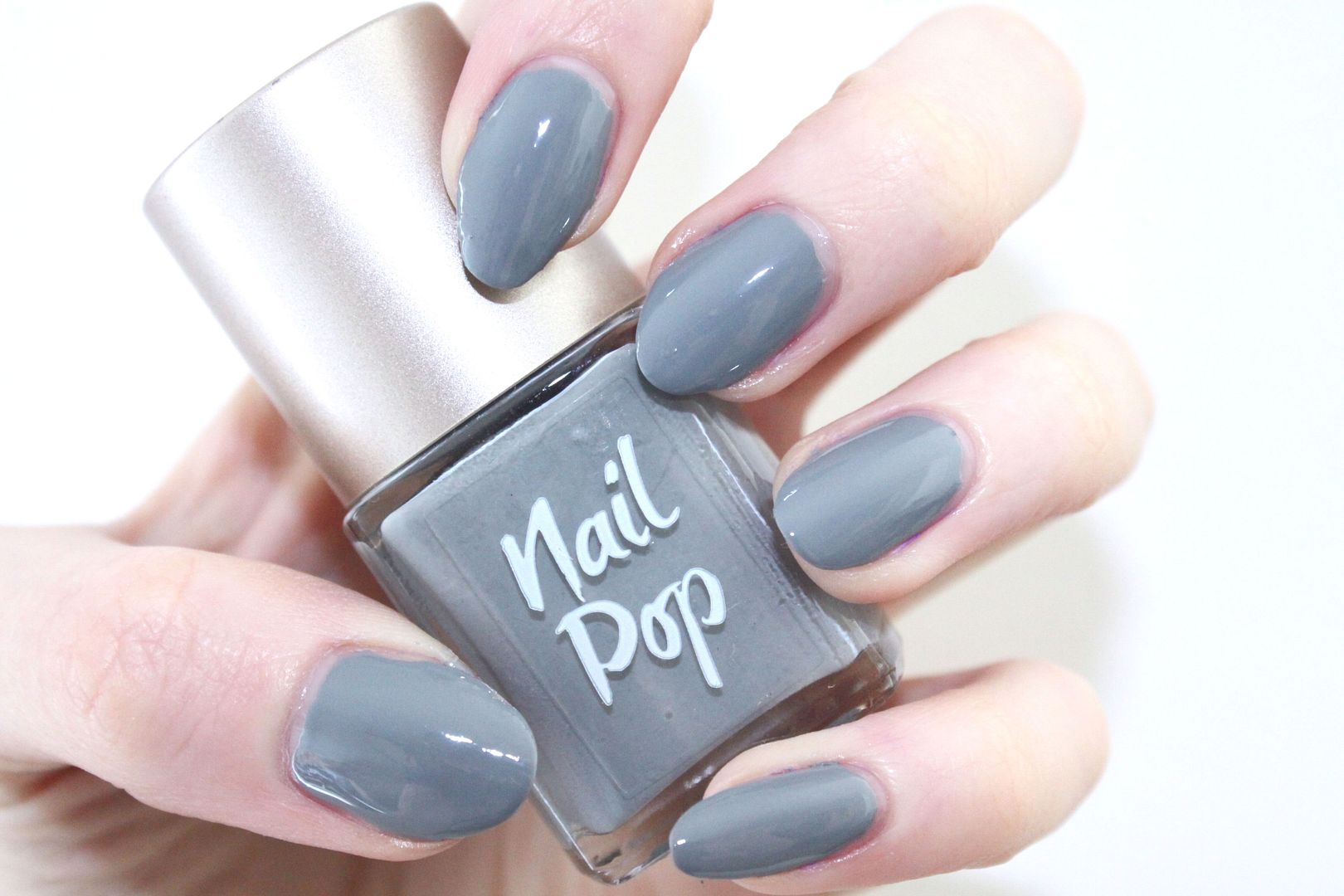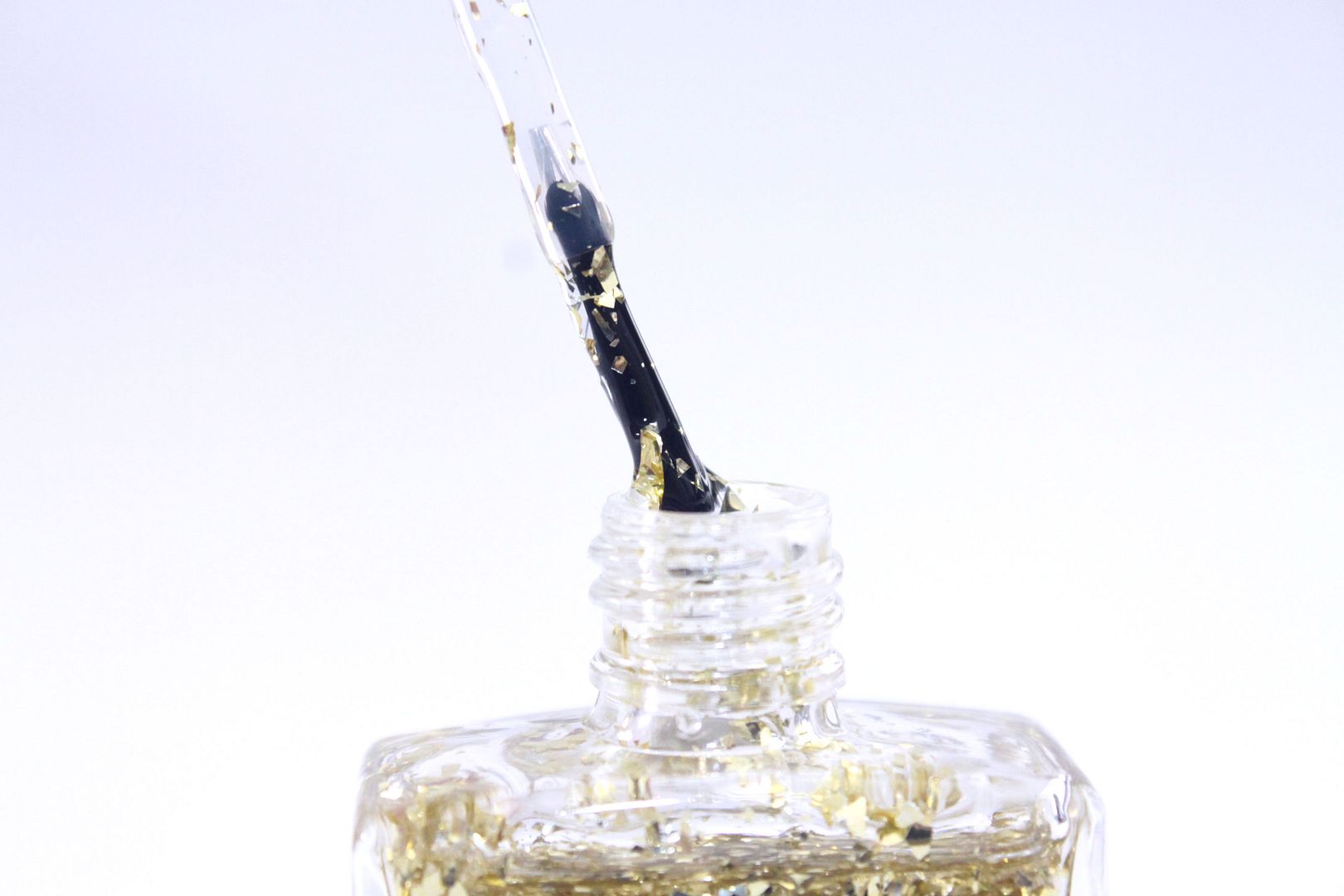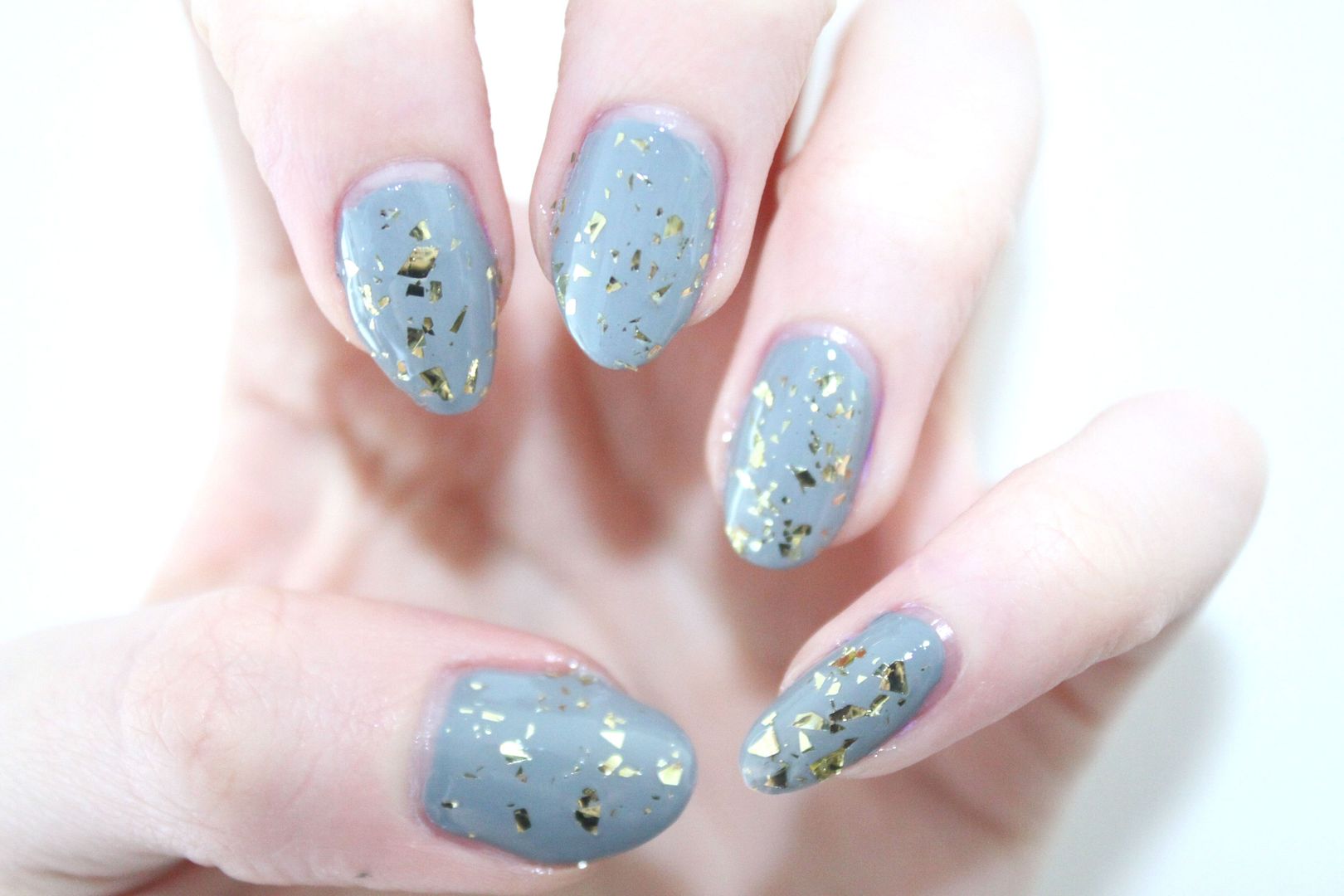 LOOK Beauty Nail Pop in Dove and American Apparel Nails in Meteor Shower
I never knew American Apparel did Nail Lacquer until I was in there recently buying some clothes and spotted the stand by the till. While I think it's probably been about for a couple of years it's still a fairly recent thing and not something everyone is entirely aware of. I got this a little while ago now but have been waiting for the right time to pop it on as I was so undecided on what colour to put it against. When I spotted this gorgeous green grey from LOOK Beauty I knew it would be the perfect accompaniment.
It applies well with a good even coverage, the thing is some of the gold flakies are a bit big and can often stick out at weird jaunty angles making for sharp nails that tend to catch on clothing. I found myself gently pressing some of them down into the polish with my fingers before it dried or picking off some of the worst offenders. I love the two colours together though, it reminds me of a mosaic floor or something? It's quite classic and pretty but not too in your face glitter which is perfect.
Their polishes retail at £9 each
and are in gorgeous bottles. I love the branding and the design, it makes me want to collect them all and stack them neatly in a row! They're definitely at the more expensive end of polish but I think they're great - but I have only tried the glitter so far and not an actual colour so will have to report back further on those. LOOK Beauty Nail Pops retail at just £5 from Superdrug and they are superb quality. I have tried several of the colours and they always last for ages and ages on me without chipping - this mani for example lasted about a week before the thumbs started to chip! I think they're so worth the money and I have pretty much the entire collection!
What do you think of my mani with American Apparel and LOOK? Do you think the AA polishes are worth the dollar? Do you use AA or had you not heard they did nail lacquers? Let me know!
Love, Zozo
x
Disclaimer: The LOOK Beauty polish was provided for me free for consideration but the American Apparel polish was purchased by me with my own money.