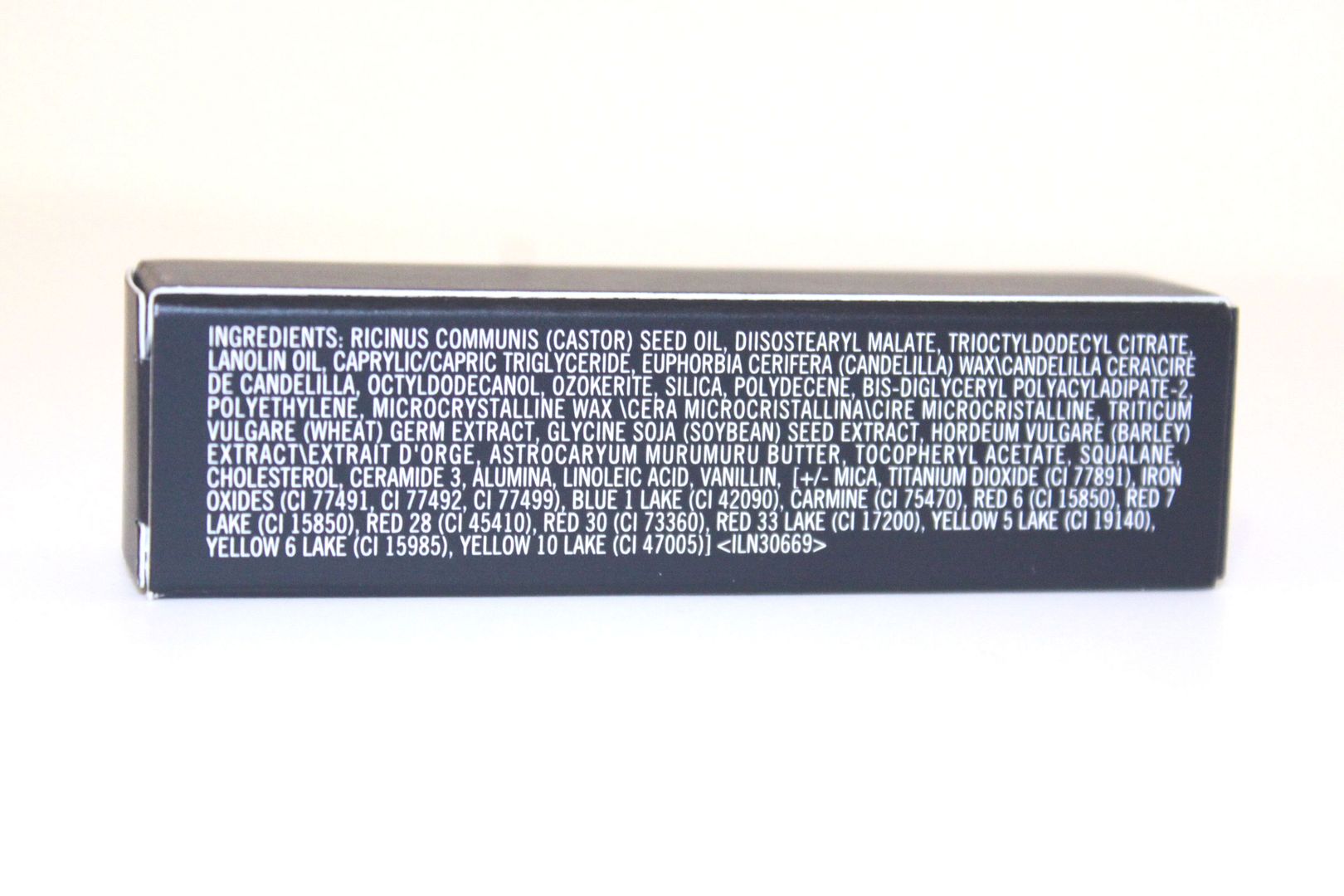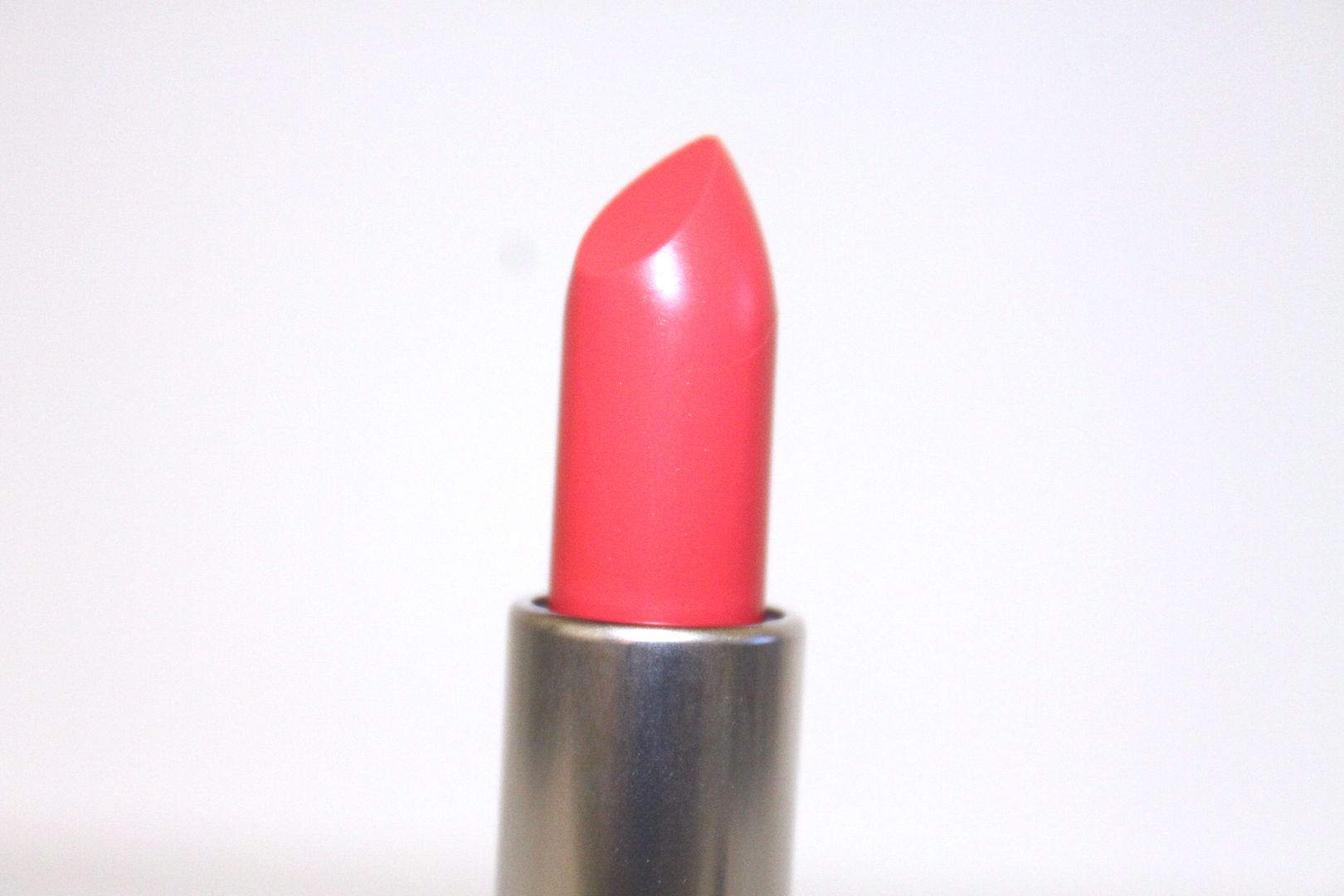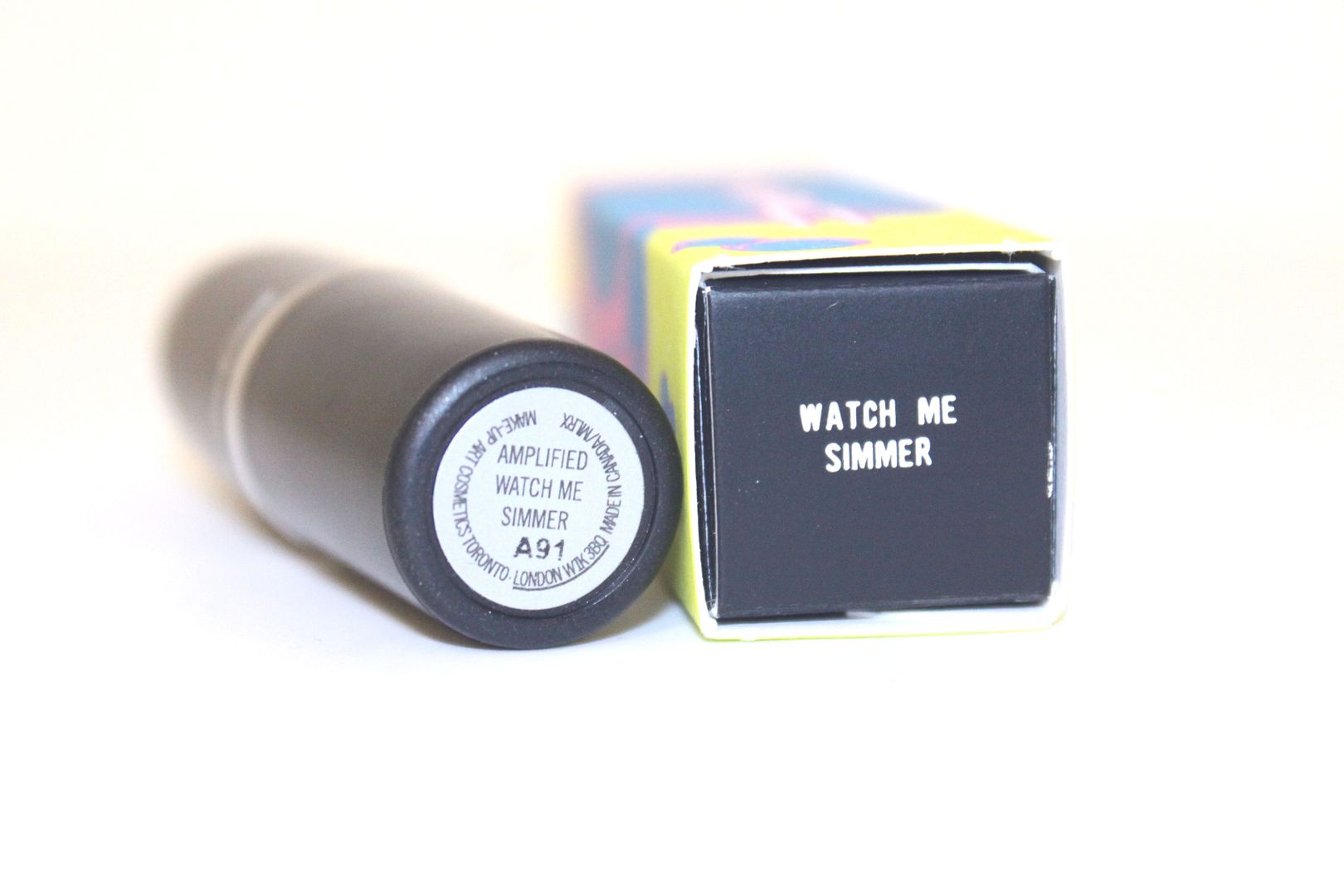 MAC Lipstick in Watch Me Simmer - Shop MAC Cook MAC
I'm not 100% sure I understand the story behind this collection, it's a bit like entering a trippy colourful kitchen in a crazy Dr Seuss style world. I tried to even google inspiration for it and no one seems to be able to explain what it means apart from some bizarre explainable nonsense I found on the site (honestly) so i'm just going to draw all my own connotations from it! Basically it's insanely coloured and is set in a whimsical MAC Kitchen. The promo images show crazy colourful girls in plastic shopping and frying jewellery and makeup. It's all a bit confusing. I totally understand the whole 'shop shop shop' bit but I don't really get the relevance of the kitchen and the 'cook cook cook' part of it? Anyway. It's very bright, a bit pop, a bit Roy Lichtenstein and a bit kooky but it's quite cool. It's adorned in a very colourful 'soap' looking packaging which is part of it's charm. This lipstick is a neon yellow/green colour covered in big pink and blue bubbles.
I think a lot of it is other shades repromoted in new packaging (classic MAC) but this lipstick really jumped out at me. I do absolutely love the cremeblend blush in Florida too, just because I think it's so unusual and would really last well. Watch Me Simmer is an amplified creme lipstick which is my favourite style of MAC lippie and caught my eye because it's a gorgeous hybrid of coral and pink. It's one of those lipsticks that changes in every single light and feels almost 'mood changing' depending on how and when you wear it (lighting, sheer or thick application etc.)
I tried to capture it as accurately as possible, so here's a quick look at what it looks like: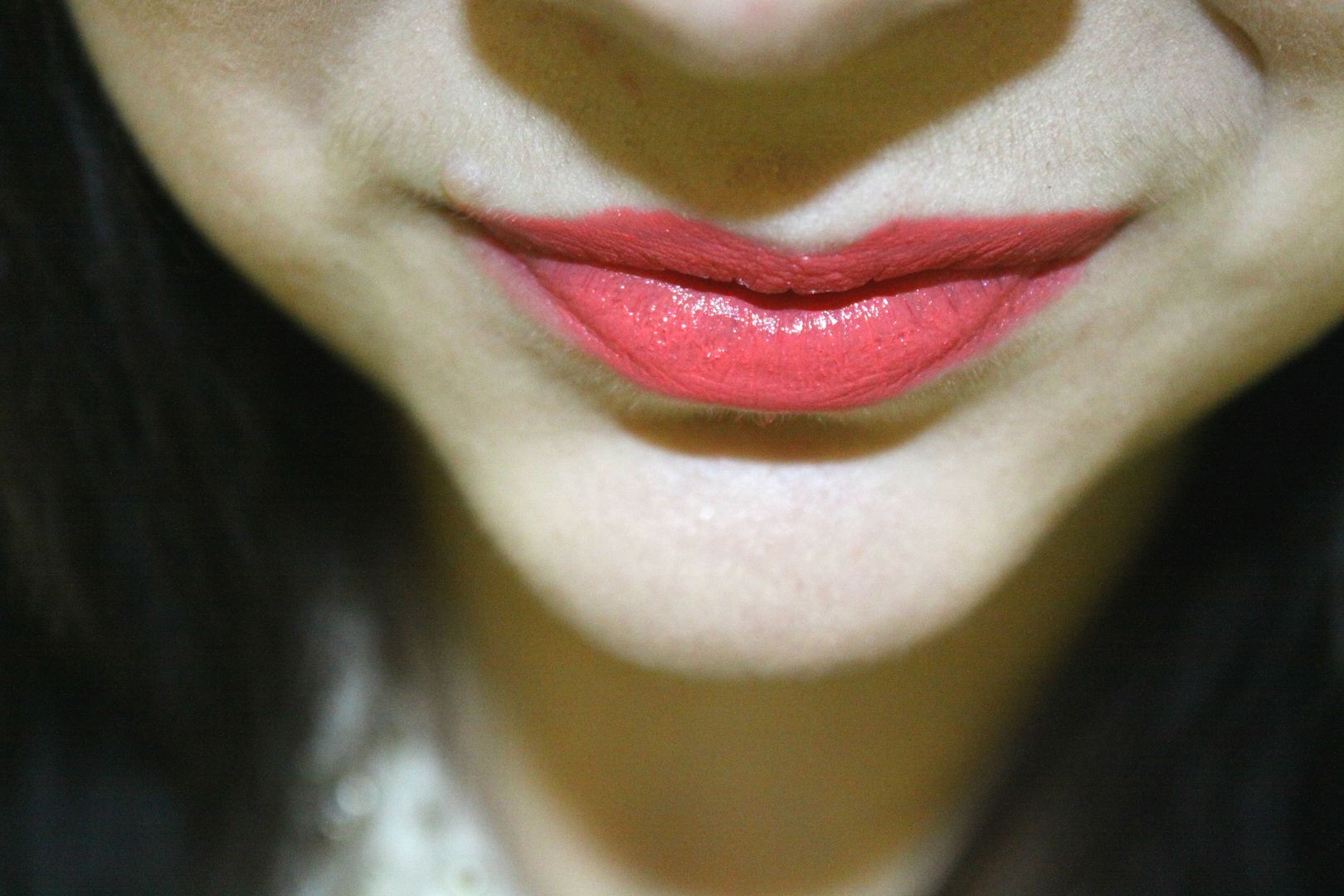 Lily also mentioned to me that she was concerned she had just bought Impassioned and that they looked quite similar to her so seeing as I own both I thought i'd include some side by side comparison swatches so you could make up your own mind if you were debating between the two or already own Impassioned. Impassioned is also an amplified creme, so it's pigmentation is the same.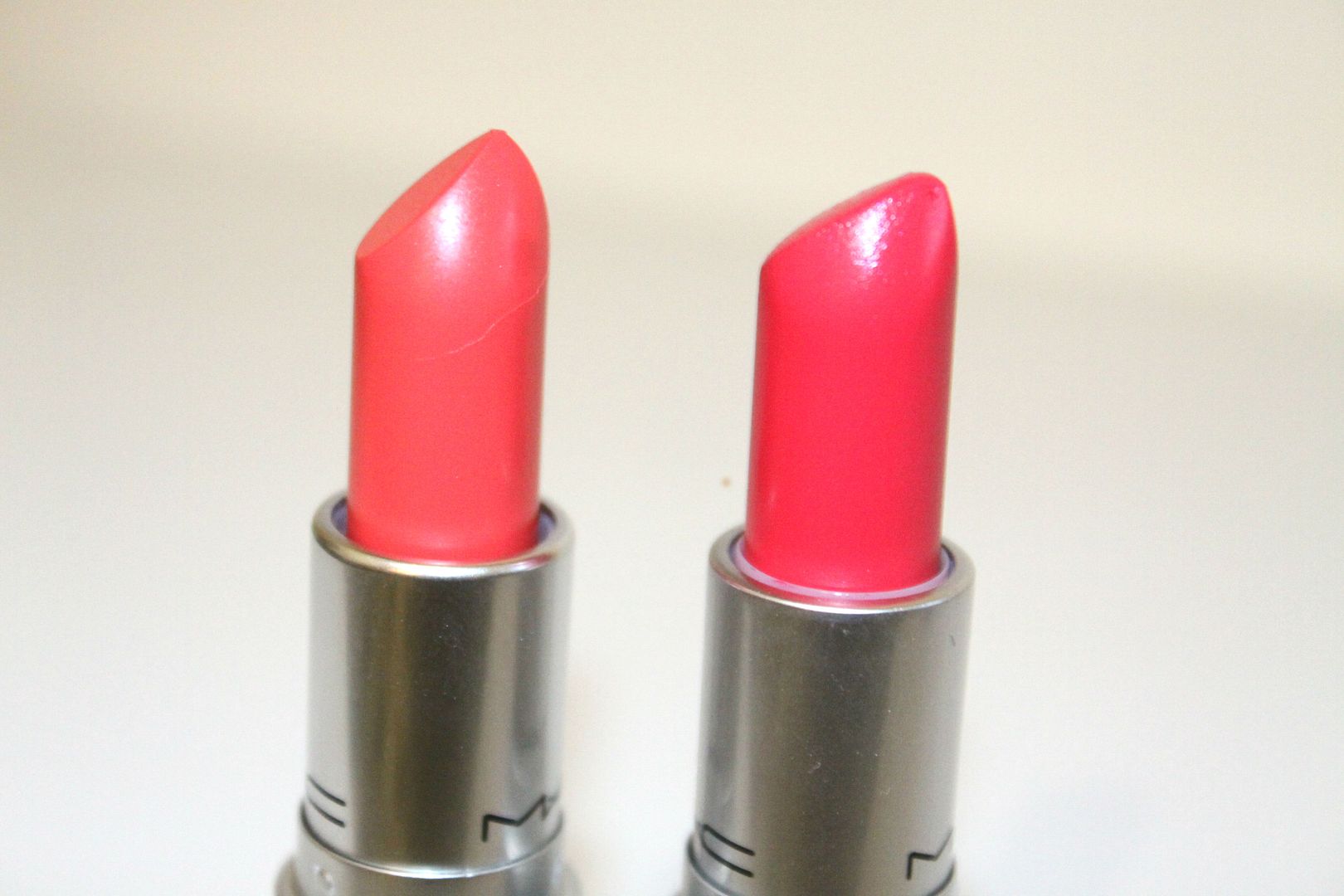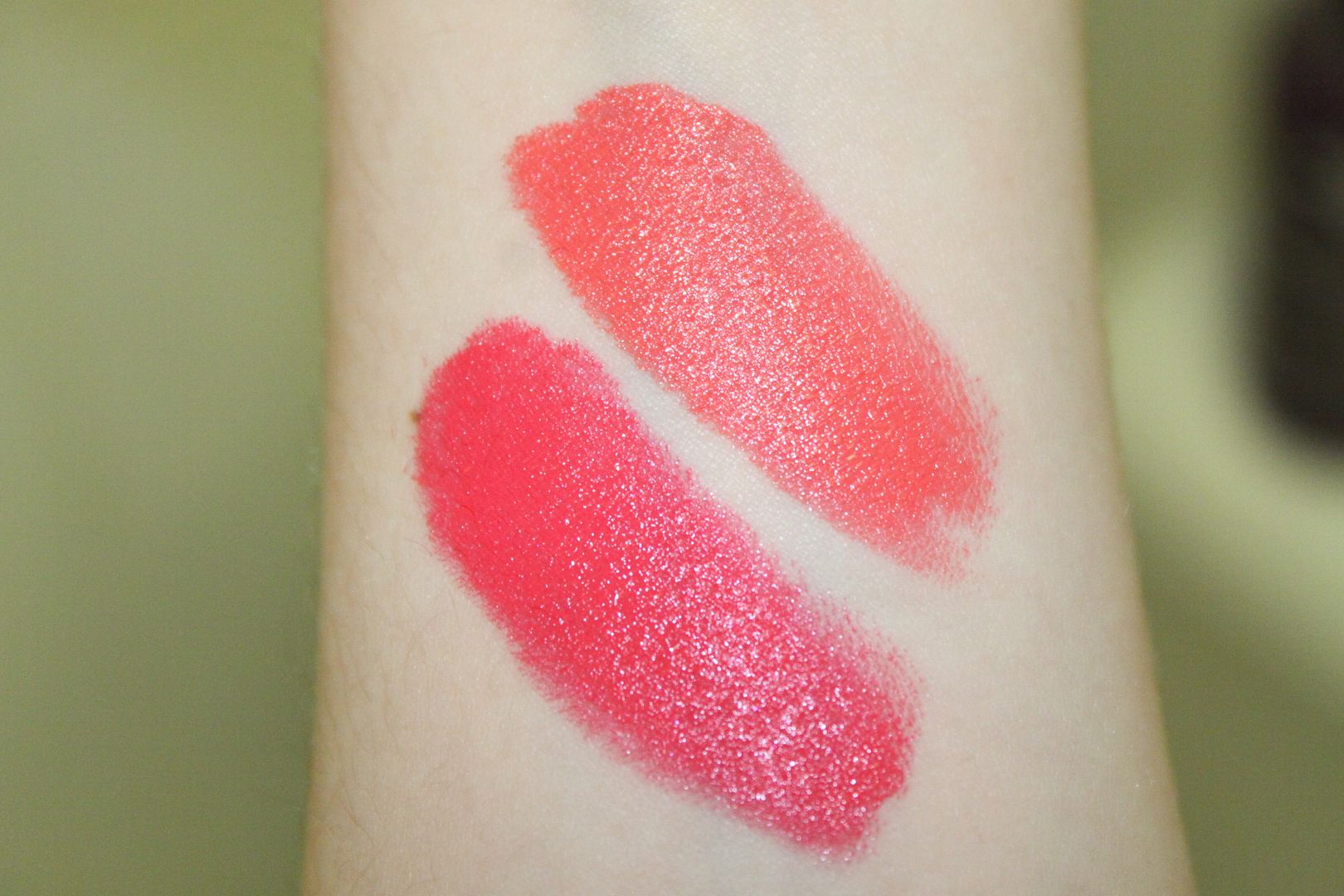 top picture: watch me simmer (left) impassioned (right) | bottom picture: watch me simmer (top) impassioned (bottom)
MAC Lipsticks retail at £13.50. The Shop MAC Cook MAC is currently a Selfridges exclusive and will retail across all MAC stores on March 1st.
What do you think of Shop MAC Cook MAC? Do you like this lipstick? What else is catching your eye from the collection or do you think it's all massively overrated? Let me know!
Love, Zozo
x
Disclaimer: The lipstick in Watch Me Simmer was purchased by me with all my own money and because it was bought in a concession I didn't even use my MAC Pro card. Dedication. Either that or pure lipstick based idiocy. I am what Danny Dyer would call, a 'mug.'