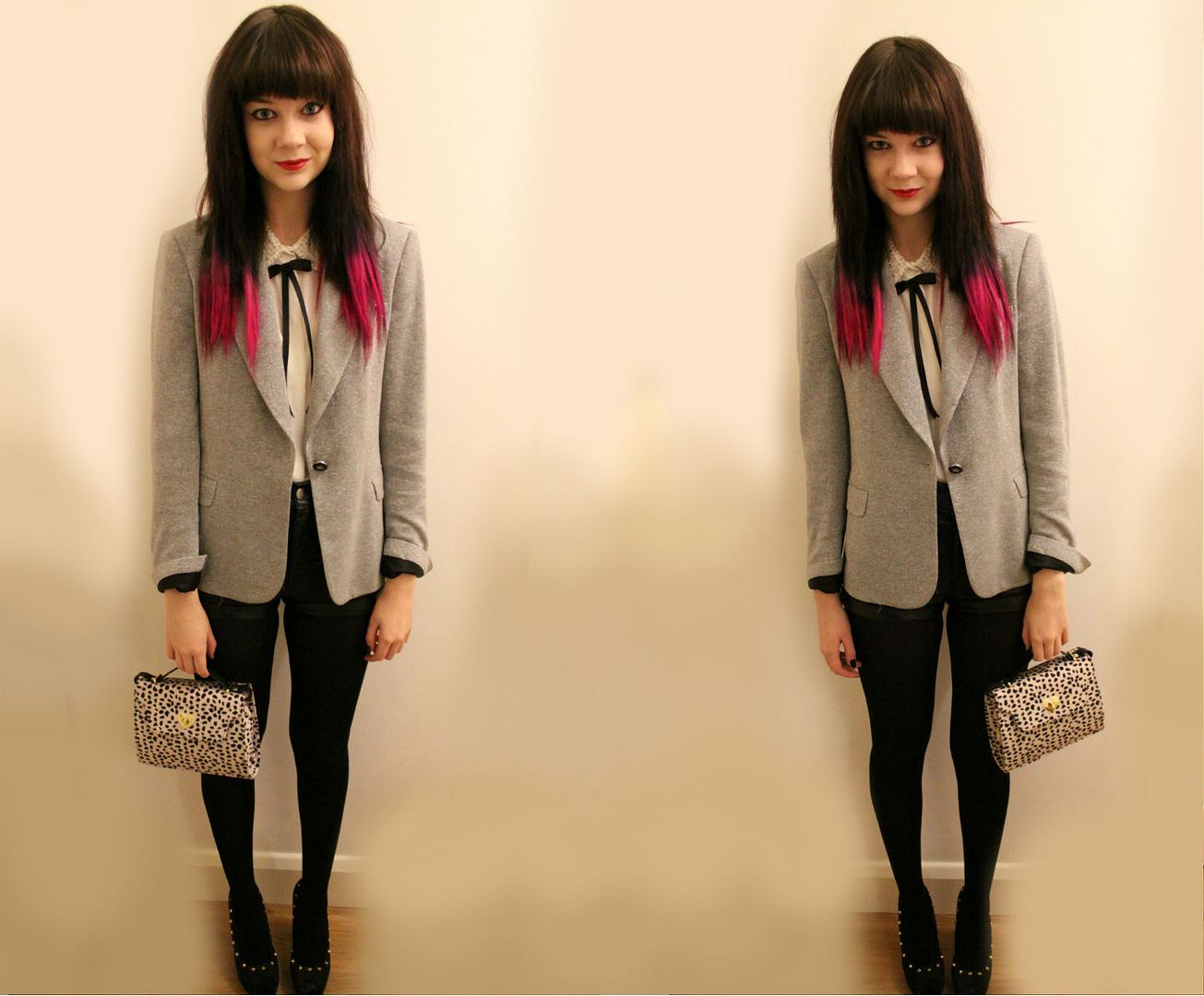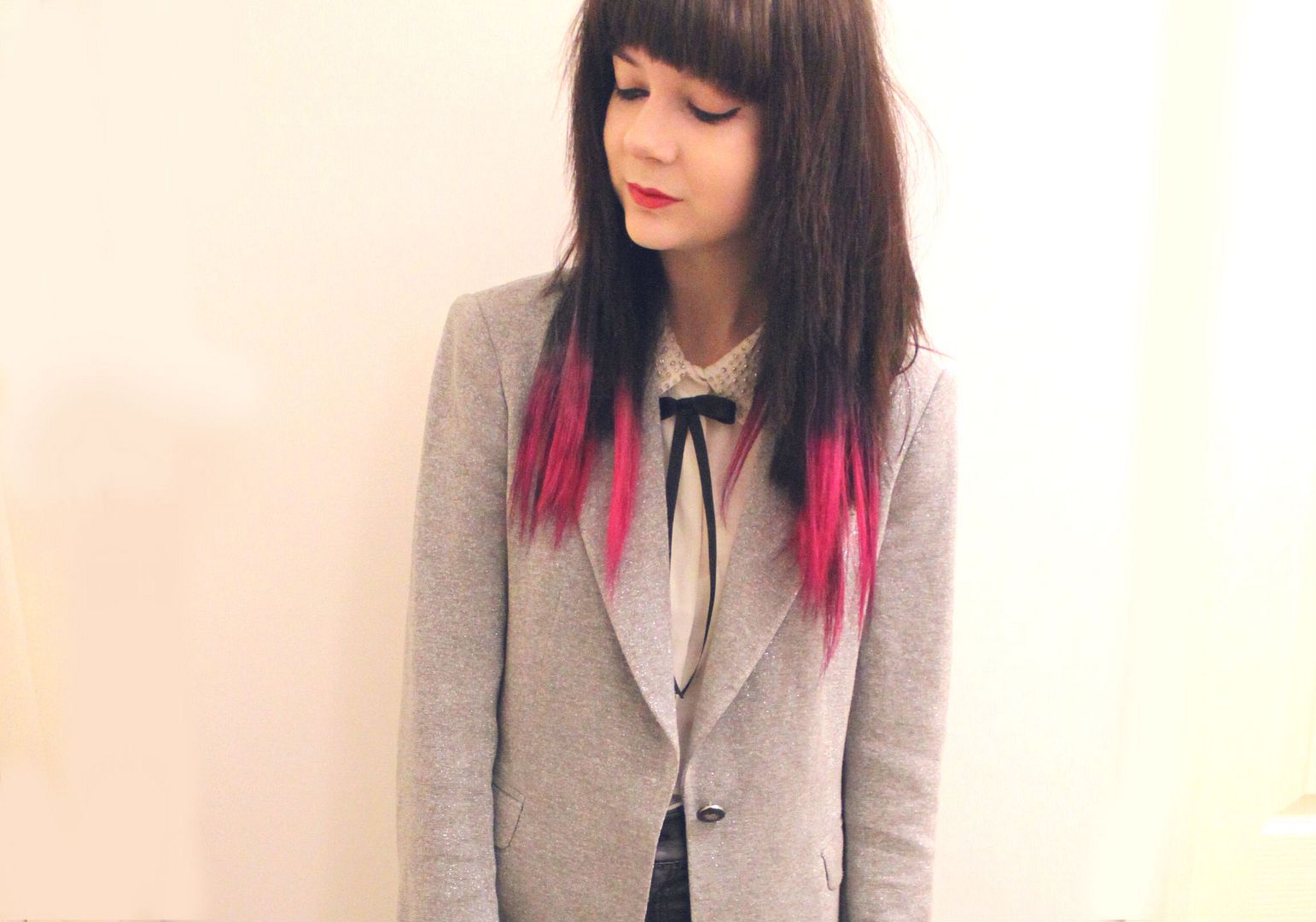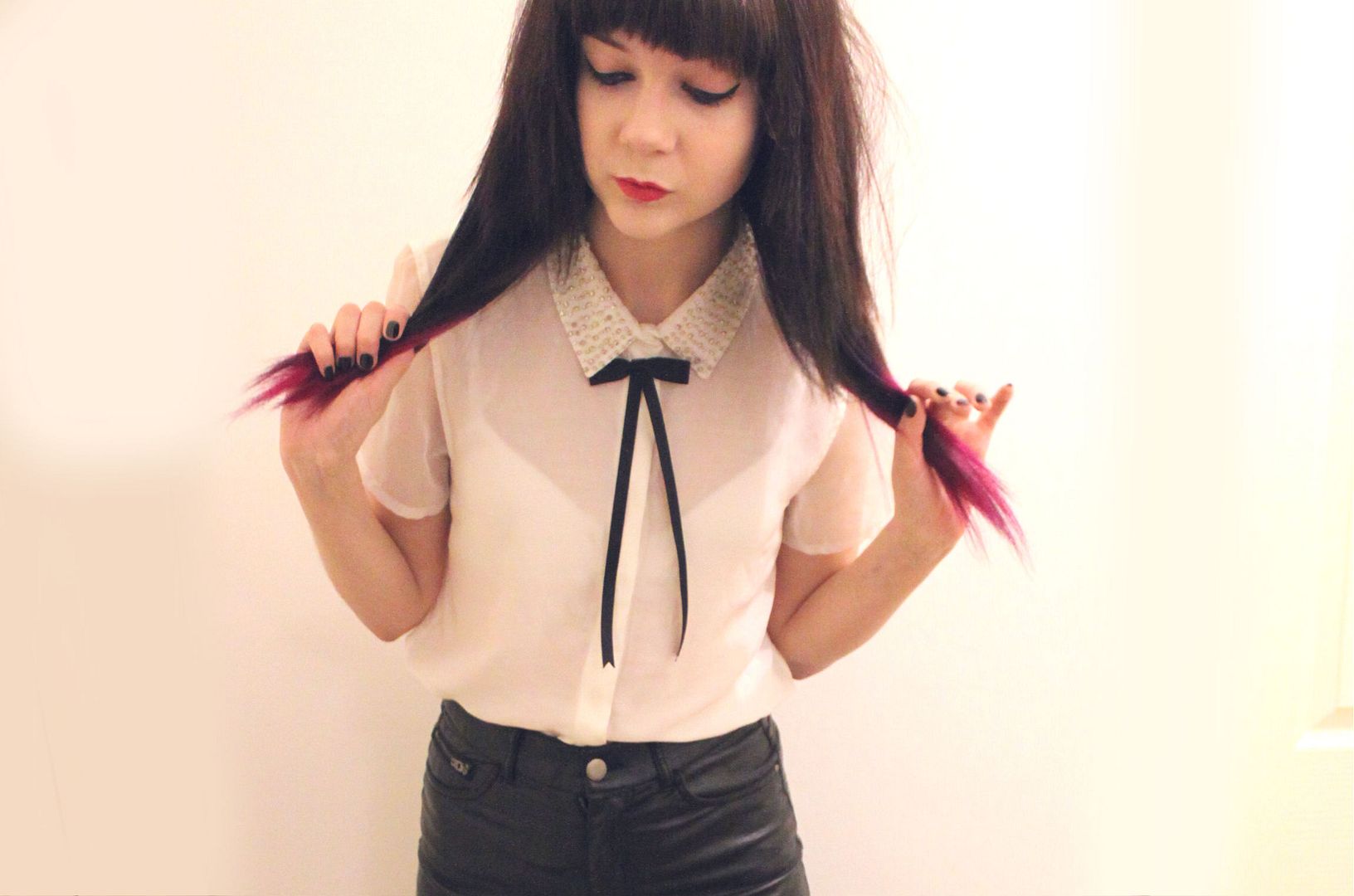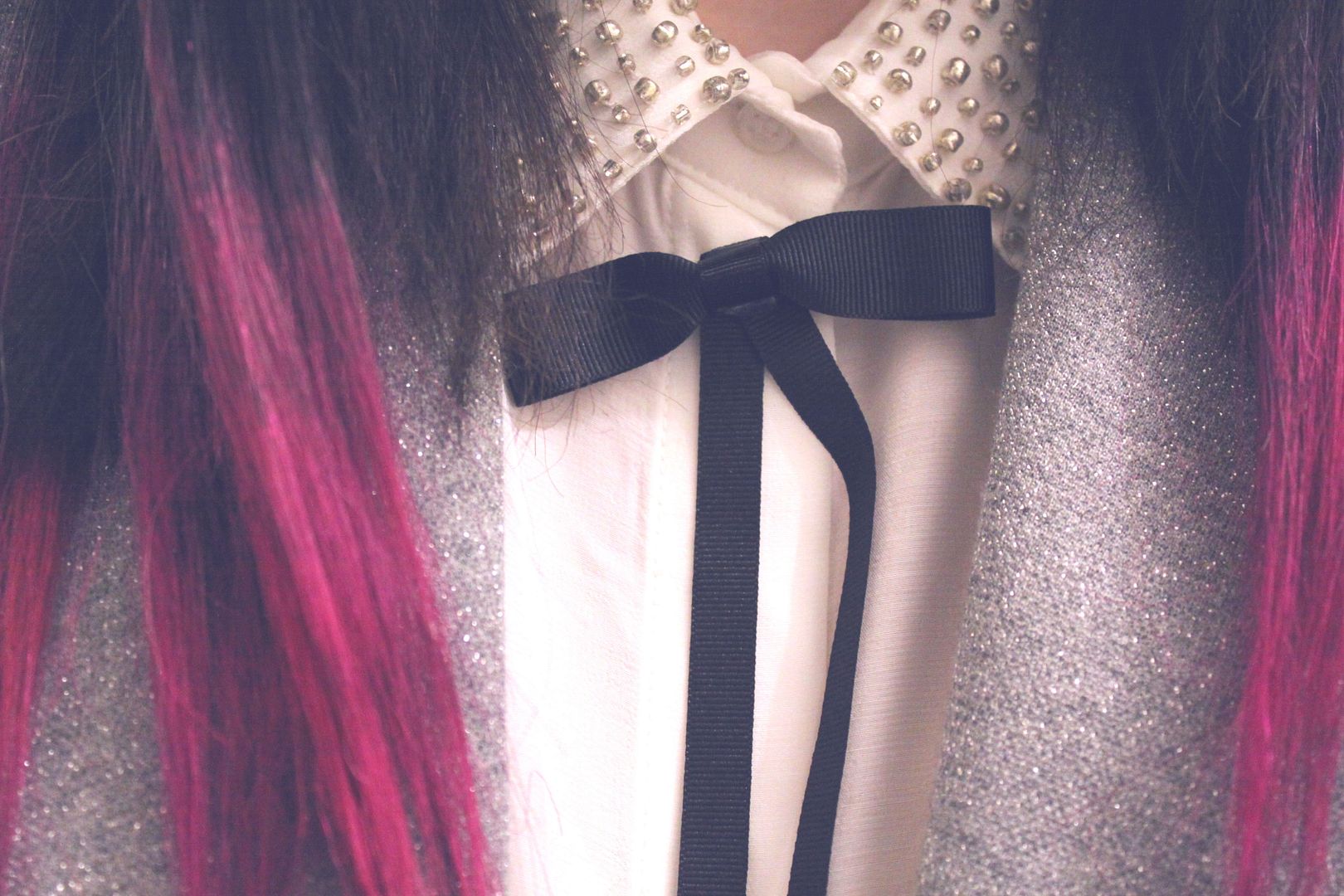 | blazer: zara | blouse: h&m | bow: temporary secretary | pleather shorts: h&m |
| shoes: new look: | bag: topshop |
Whenever I wear this blazer and blouse combo I always feel like Karl Lagerfeld, don't ask me why, I think it's just that classic suit style combo. I wore this outfit to day one of LFW last weekend and I loved it. Of course, most of my outfit is from h&m, standard, but my blazer is actually from Zara. Unfortunately this isn't a very helpful post if you wanted to buy that exact blazer because I picked it up in the sale. It was tucked right at the end of the blazer sale rale for a mere £19 and I absolutely had to have it! As you can see in the close up photo it's got a tiny bit of soft glitter running through it so it twinkles in the daylight! Everything else is recent though, the shorts were about £19 and the Dalmation print Topshop bag was £23. The jewelled collar shirt from h&m is also recent and was £25 - ironically the most expensive piece of the outfit! I love a good high street find. I really love this boy-style look and I think it's a great way to wear smart without feeling too over the top and too much like a girl in a suit!
My bow is a purchase from the wonderful Temporary Secretary, because as soon as I saw it go back in stock online I bought it immediately because it's gorgeous! It was just £8.50 and it really brings a lot to an outfit. I love how they teamed it on the website with a denim shirt - it's gorgeous!
You can check it out here.
What do you think of this outfit? Do you like how I wore the bow? Would you wear something like this? I know it's probably a little much for some people but I wore this to Fashion Week as I said and I often wear it during the day too.
Love, Zozo
x
Disclaimer: Everything in this post was bought by me with my own money. Some bargains were had, but what can I say? Girl got skillz.