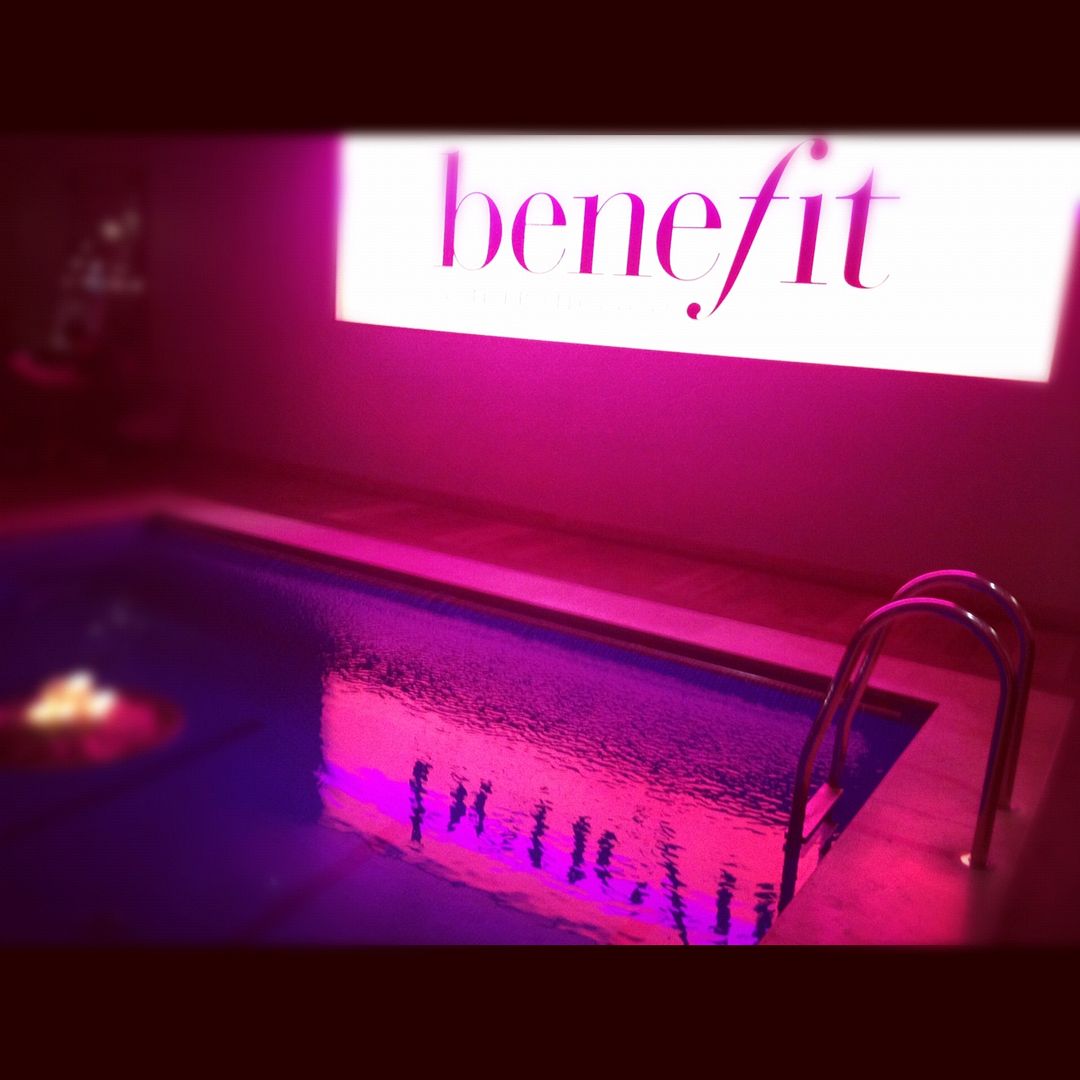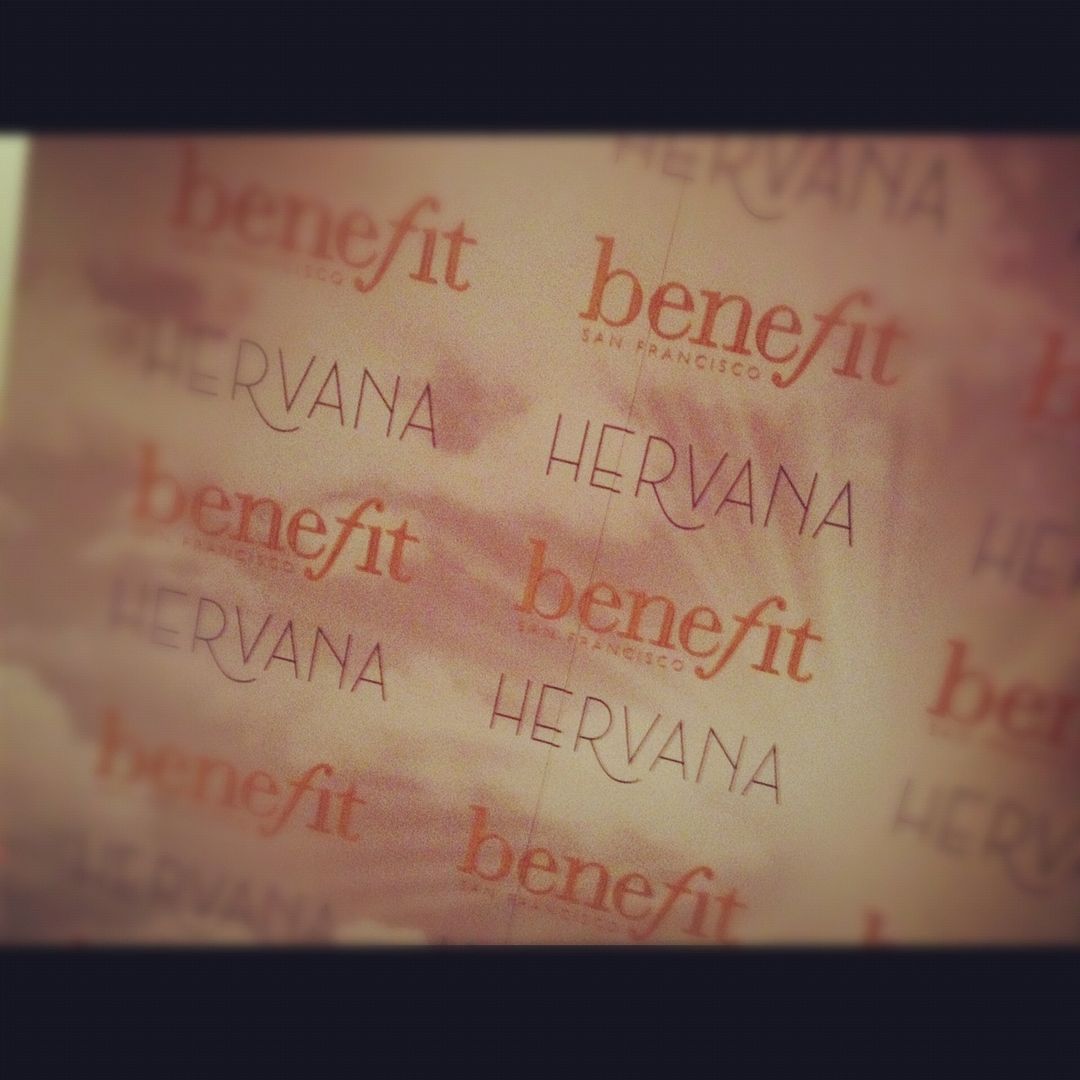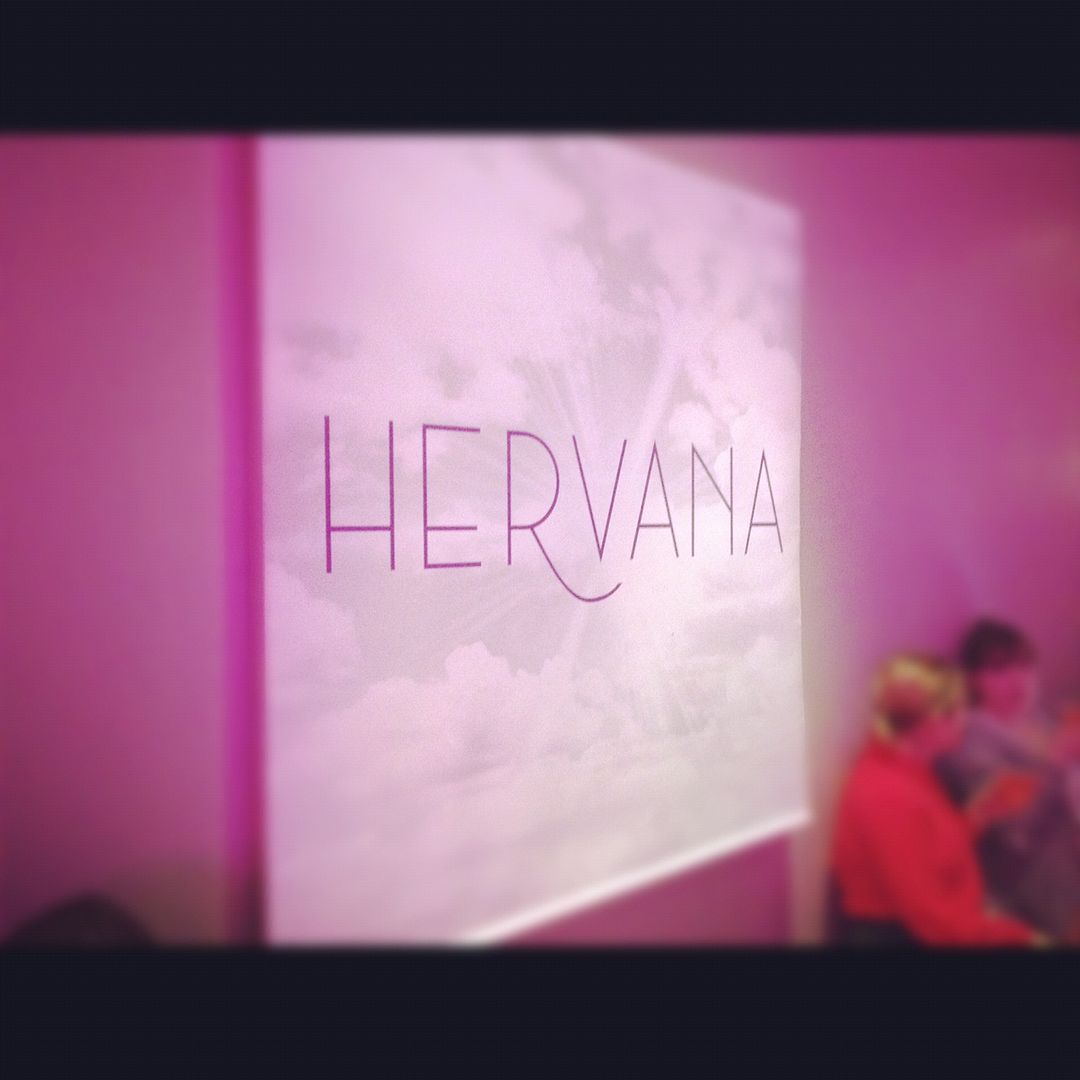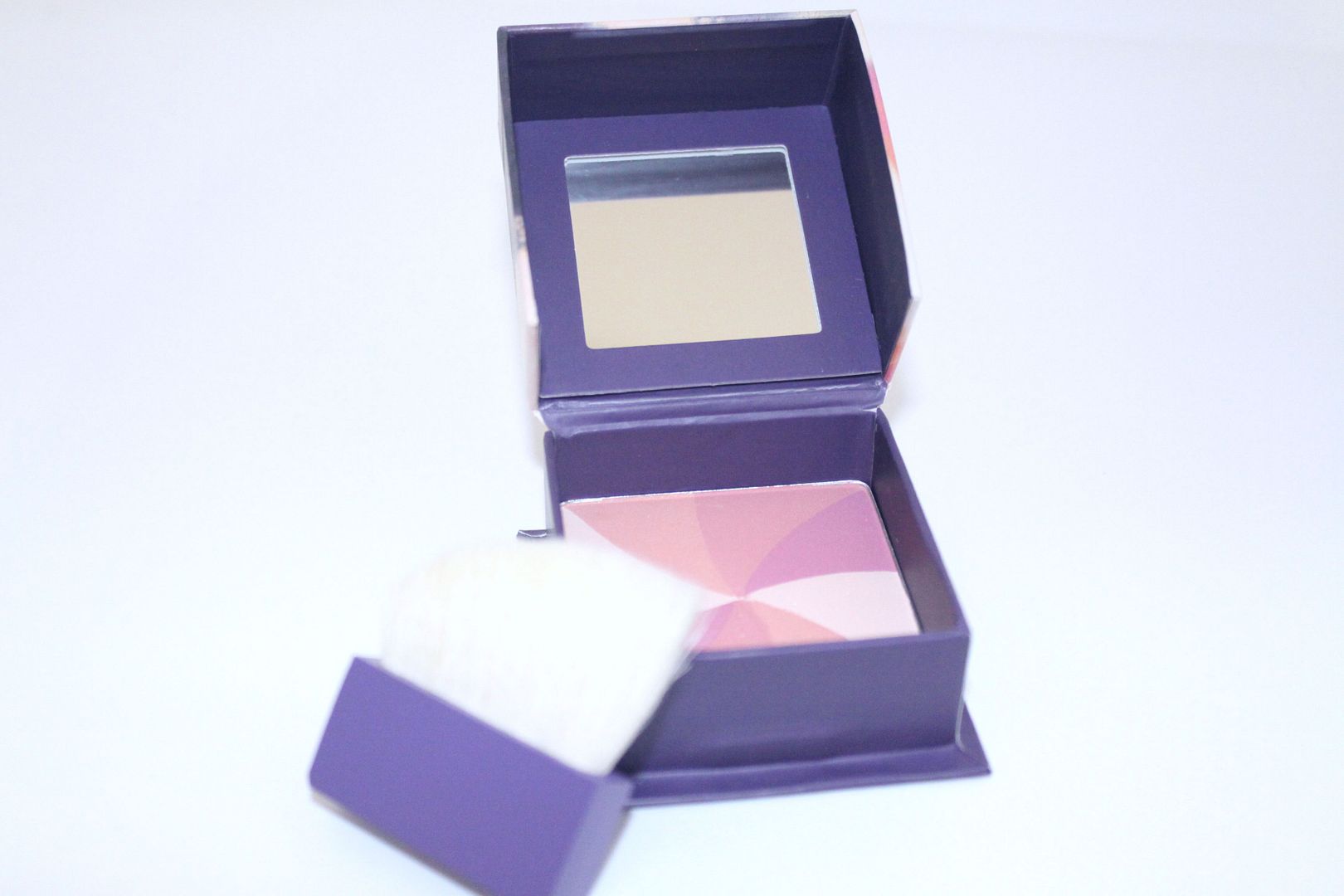 Benefit and Elle UK Hervana Launch
Last week I went down to a gorgeous hotel just off Trafalgar Square in London for the Benefit and Elle UK press launch of Hervana blush by Benefit. It was set out like a spa, and I was very thrilled to see a big swimming pool in the middle! The event itself was gorgeous, you could get massages and brow treatments courtesy of Benefit or just do what me,
Jen
and
Kate
decided to do, which was indulge in lychee cocktails and pancakes! Also serving the cocktails and nibbles were topless men, who we later found out (primarily when they turned around..) that they were naked! Cue giggles! The event was to celebrate all things Hervana which I love the ethos behind. The name comes from a mix of 'Her' and 'Nirvana' which aside from being the grungy early 90s' band means the holy state of being free from suffering. The blush even has 'good karma!' enblazened on the side of it, which I love. Instead of just creating a blush with no real depth, this blush tells a story and due to how natural and soft pink it is it would give you a natural flush you would achieve from being happy, and I like the good vibes it promotes.
It's made up of four shades which is a first for Benefit but along the same lines as Sugarbomb and 10, and the shades are called lucky shell, divine peach, heavenly rose & berry delight. They're meant to be used all swirled together and when swirled together they create the most gorgeous pink! Let's take a look at the blush and how it swatches heavily.

Ew weird stain on my arm, sorry about that! I was swatching foundation before I did this...we're all human!
I really adore this blush, it's definitely my favourite Benefit box blush so far. I absolutely love the new box design with the flip lid and I love the contour blush brush included. These blushers really do last for ages and now they're in better packaging they wear a lot better compared to the old ones that go disgusting after about two trips in your handbag! I'm so happy because it means I can pop it in my bag without worrying about it tearing and going manky.
Benefit Hervana costs £23.50 and can be purchased on their
official website
or at all good Benefit stockists including Debenhams, House of Fraser and Selfridges.
What do you think of Hervana? Would you purchase it? Do you like the new Benefit box design or are you not sold on it yet? Let me know.
Love, Zozo
x
Disclaimer: The Hervana blush featured was given to me free for consideration by Benefit. I was invited to the Benefit and Elle event as a guest of Benefit but it was a press event and I am not compensated for any feature of Hervana.