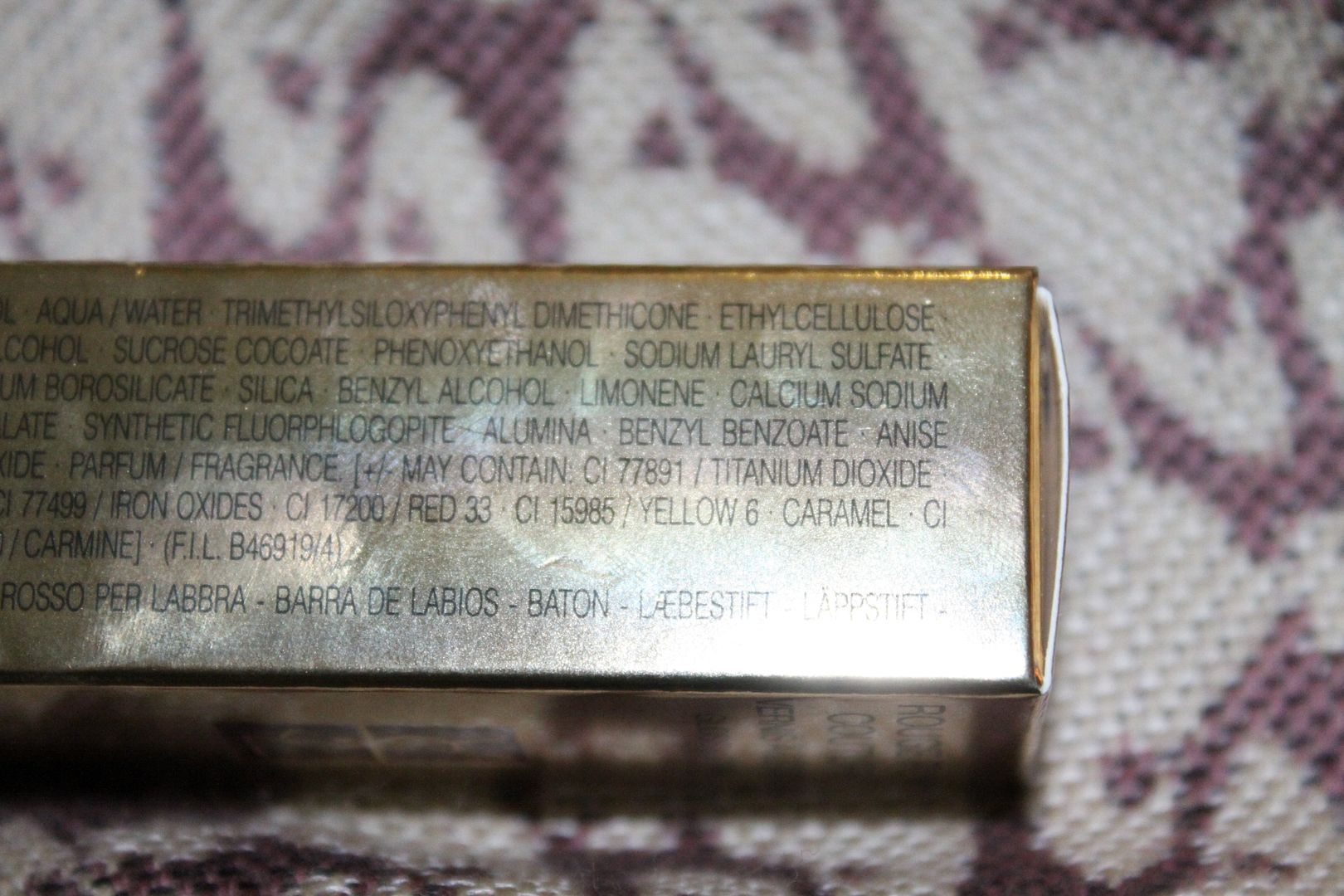 YSL Glossy Stain in Rose Pastelle
I made a little bit of an error with this purchase. I know, not a good way to start a post. But honestly, so pumped about the YSL Glossy Stains I ran into Selfridges to find they had them in there as an exclusive early purchase. I couldn't decide at all between the shades, but I knew after trying some already at an earlier date I needed them in my life, they were amazing. My magpie eyes were instantly drawn to the absolute gorgeousness that is shade number 18, Rose Pastelle. It's just the most beautiful baby pink, it's slightly milky but it's just beautiful, completely the kind of lipgloss I go for. I had really high hopes and was so excited about trying it out once I got home. Now, the shades i'd played with before were very bright reds or pinks and of course they stained my hand like mad - infact only after 7 hand washes did the stain come off, seriously, these babies do not budge. But this one? No stain at all. It was pretty disappointing. I do think its really pretty as a lipgloss though, and it's not sticky or annoying at all but feels really glossy. I'd definitely love this over the top of a soft pink lipstick as well. The thing is on it's own it's quite sheer, lets take a look: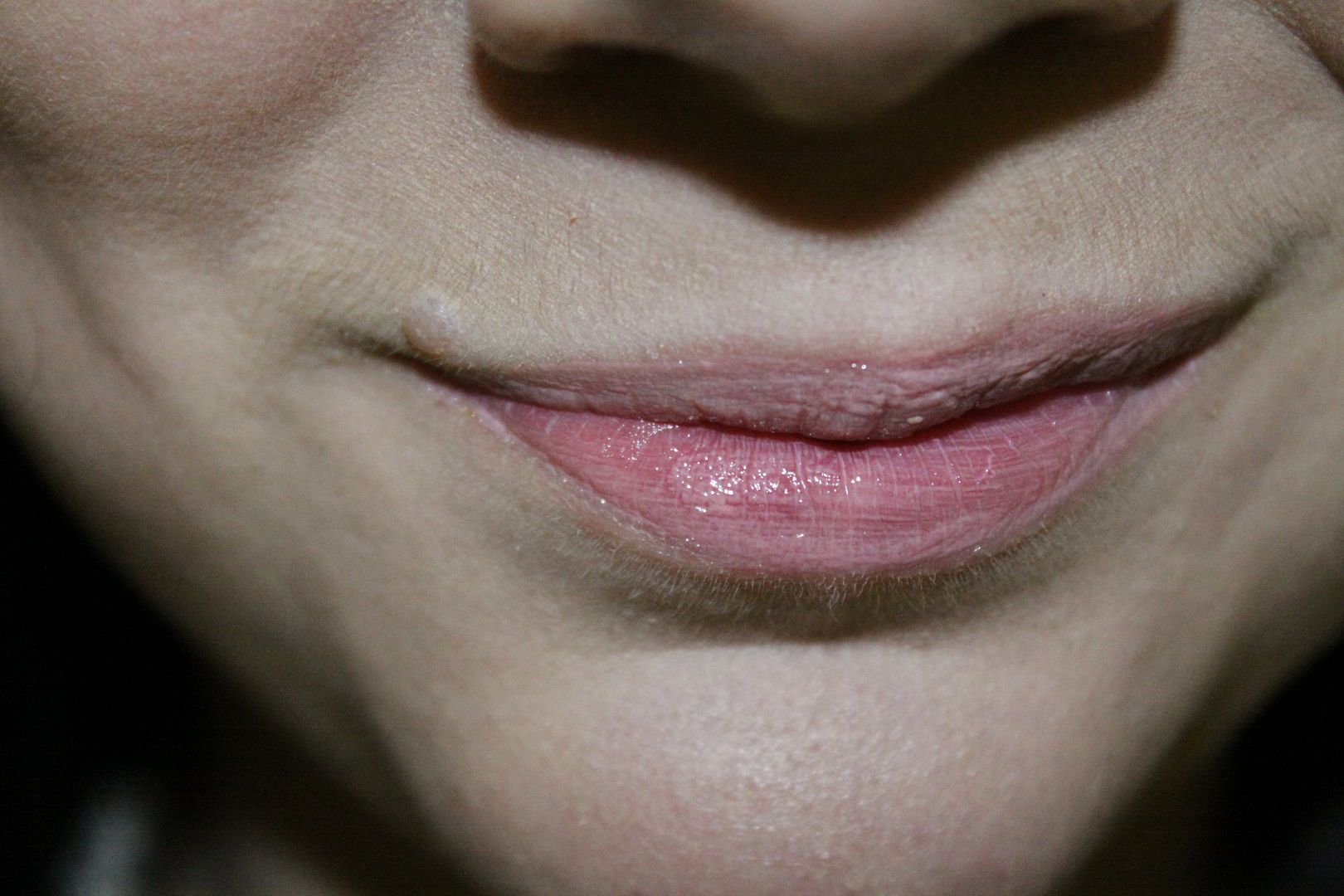 See what I mean? It's just a bit too milky and sheer to work on it's own as a gloss. It also doesn't leave behind any sort of baby pink stain which is what I was really hoping for, I was hoping it would be my cheat sheet way to the perfect lip for daytime. Unfortunately, it wasn't.
Now, the packaging is gorgeous, the wand is gorgeous and feels lovely to apply and don't get me wrong here at all, the product itsself is amazing. Totally non sticky, really long wearing, really soft and doesn't leave you dry and minging. It also lasts a good amount of time before disappearing completely, probably about an hour with eating etc. I just really made such a mistake buying this shade of it! I plan to pop back in and pick up the bright pink one at some point, because I know that one is amazing and stains really well aswell as being a good wash of colour. This one however is going to be used on top of lipstick, probably Creme Cup by MAC. Don't give up on the idea of these yet, just bear in mind that the paler shades obviously wont stain as well as you think they will. The product is amazing though and i'm totally and utterly taken by it - it's just gorgeous! I also love the little window into the product showing you the colour and how much you have left, so cute. I honestly am addicted to these and want every single shade now...I just picked the wrong one first!
YSL Glossy Stains retail at £22.50 each and are currently exclusively available to Selfridges and will be sold throughout the UK from mid February.
What do you think of the YSL Glossy Stains? Does it bother you that the paler shades don't seem to work as well (on me anyway)? Do you think you'll invest? Who's super excited for these?
Love, Zozo
x
Disclaimer: I purchased the YSL Glossy Stain all by myself all with my own money. Who's a big girl?!