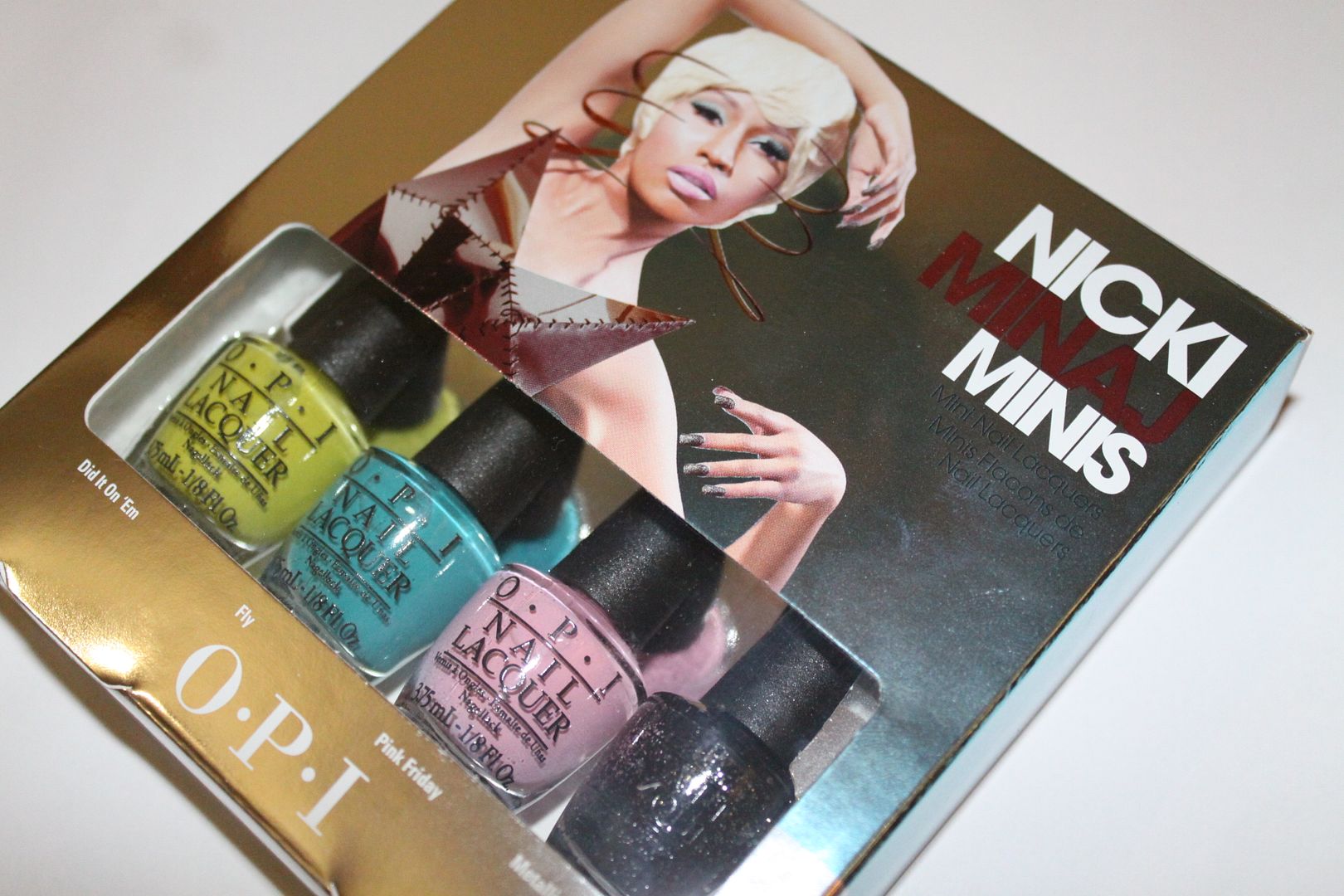 Did you hear that boom-ba-doom-boom, boom ba-doom, boom yeah that's that super bass
I'm literally a superstar rapper. Or not, haha. I had my own little Pink Friday last week when I heard the news that Nicki Minaj for OPI had popped into my local (Selfridges) so I trundled in to find the shelves freshly stocked with the mini collections and ended up walking away with my own! I have to say, i'm not the worlds biggest Nicki Minaj fan, firstly her new song is just like er, what and reminds me of a bad Lil Kim (!) but Super Bass is catchy, i'll give her that. One thing I will commend her for is her use of colours, and the fact that instead of going for one unique crazy hair colour, god no, she goes for about twelve crazy hair colours in one go! I think that was what made this collection so appealing to me, as it stood out in the current OPI collections. So what do you get in the Nicki Minaj minis? You get a mini of Did It On Em, Fly, Pink Friday and Metallic F Life. I've done some swatches with each and also some Nicki inspired nail art! Let's take a closer look at each one: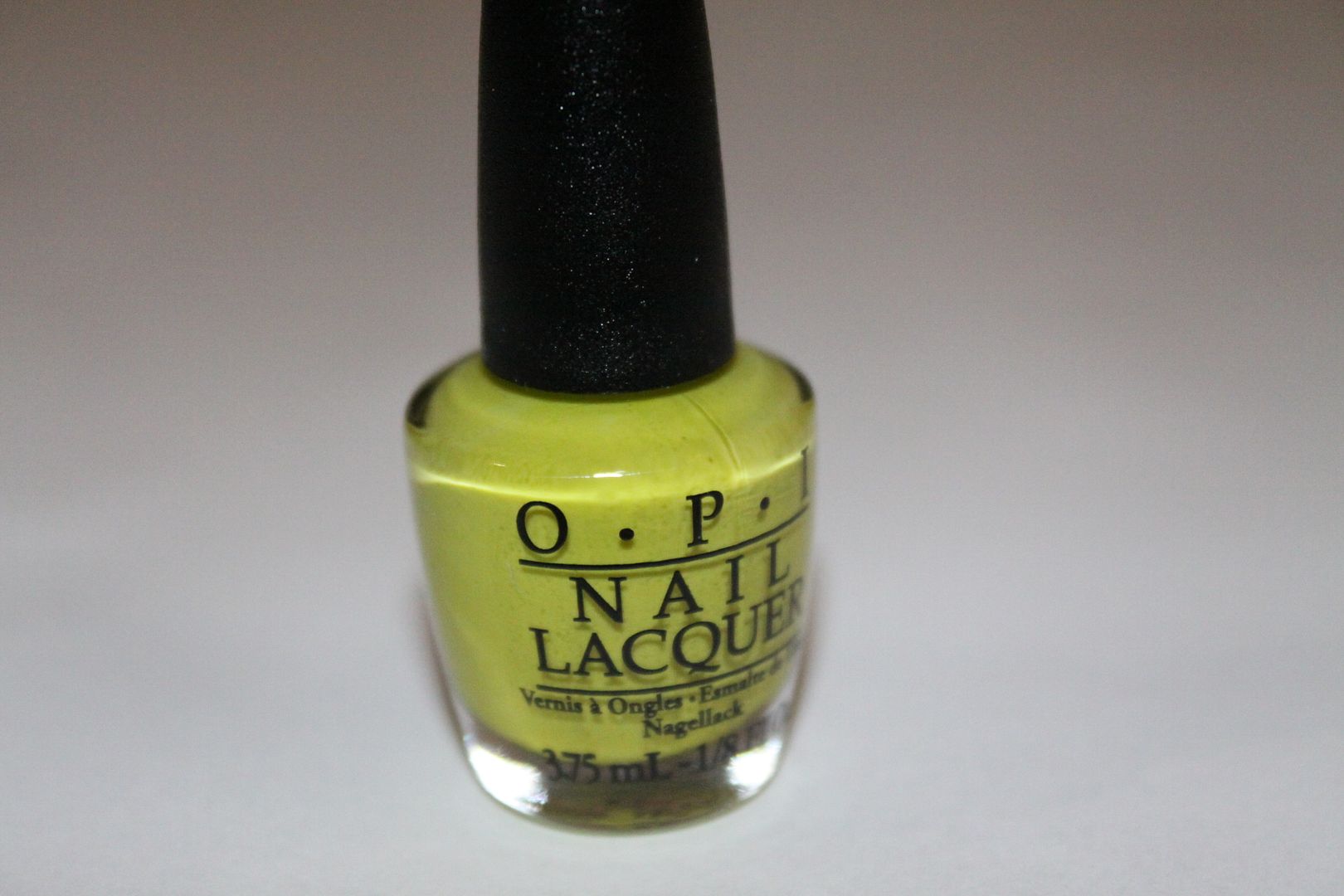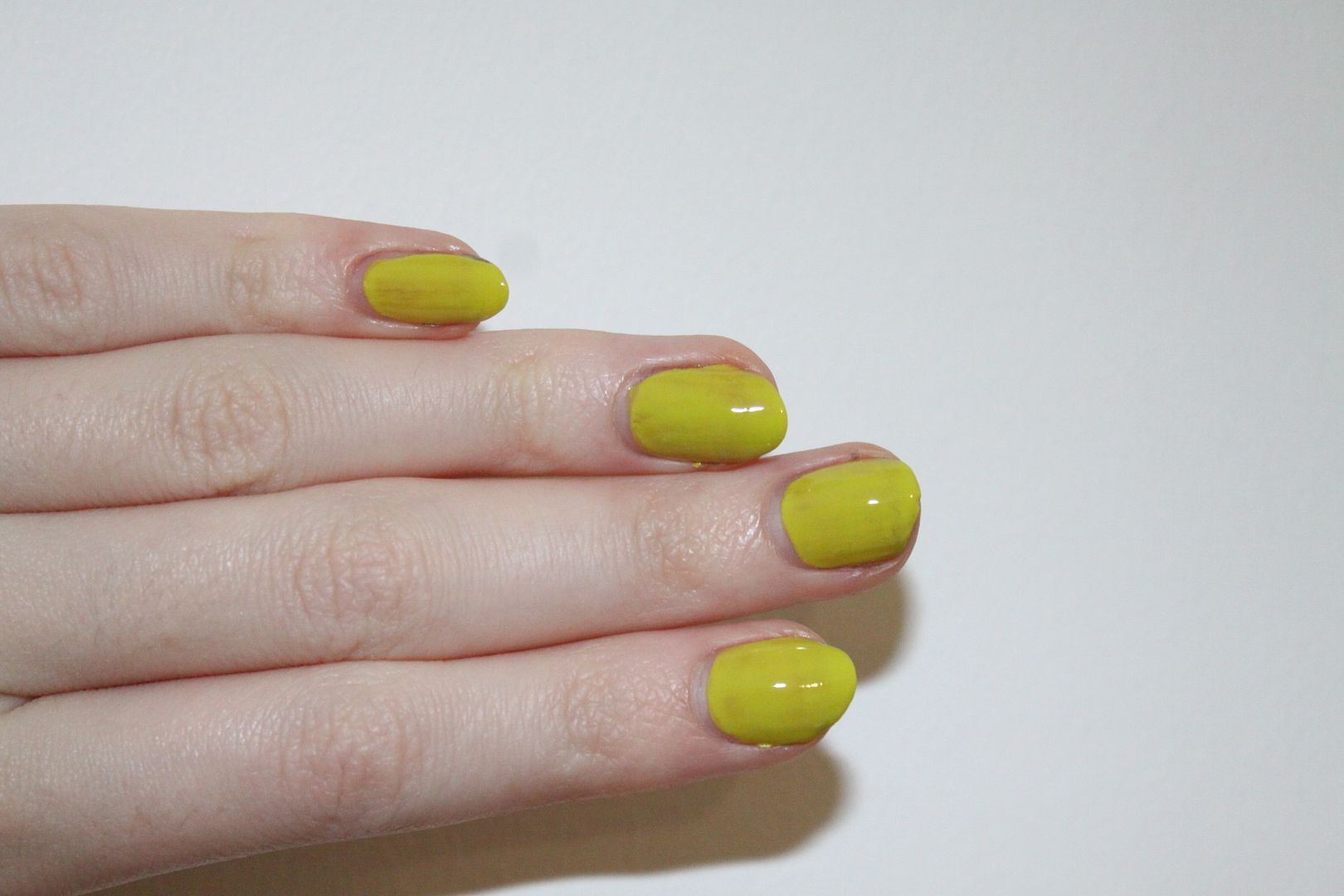 Did It On Em is a yellow toned green that is almost fluoro in tone, it does apply quite badly though, this is two coats but it's still a bit streaky. I think it would need three to completely fill in the colour. Overall it's not really the kind of thing i'd pop on my skintone, but i'd probably wear it on my toes in the summer! It's so Nicki Minaj though and I can absolutely see this looking gorgeous on dark skintones.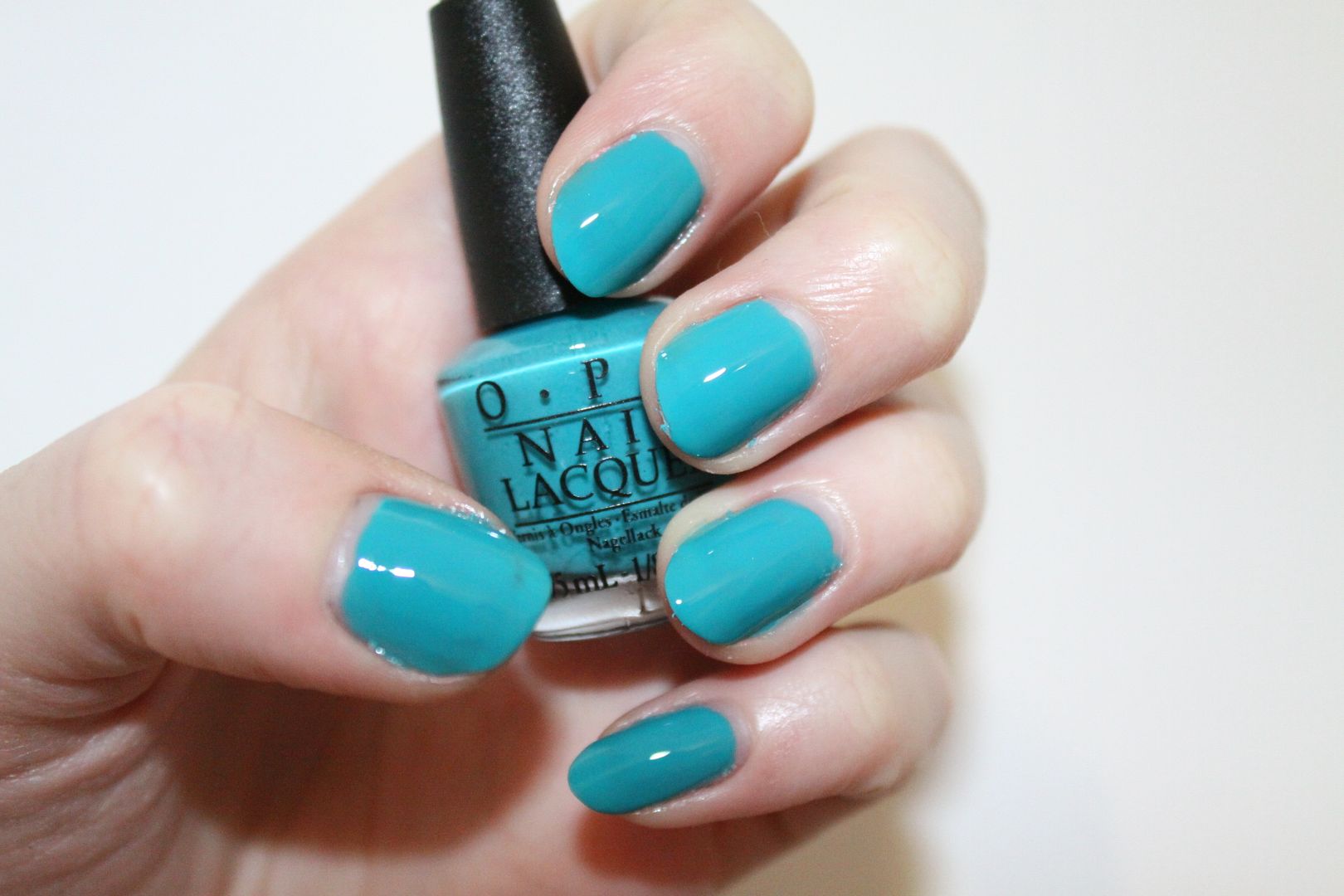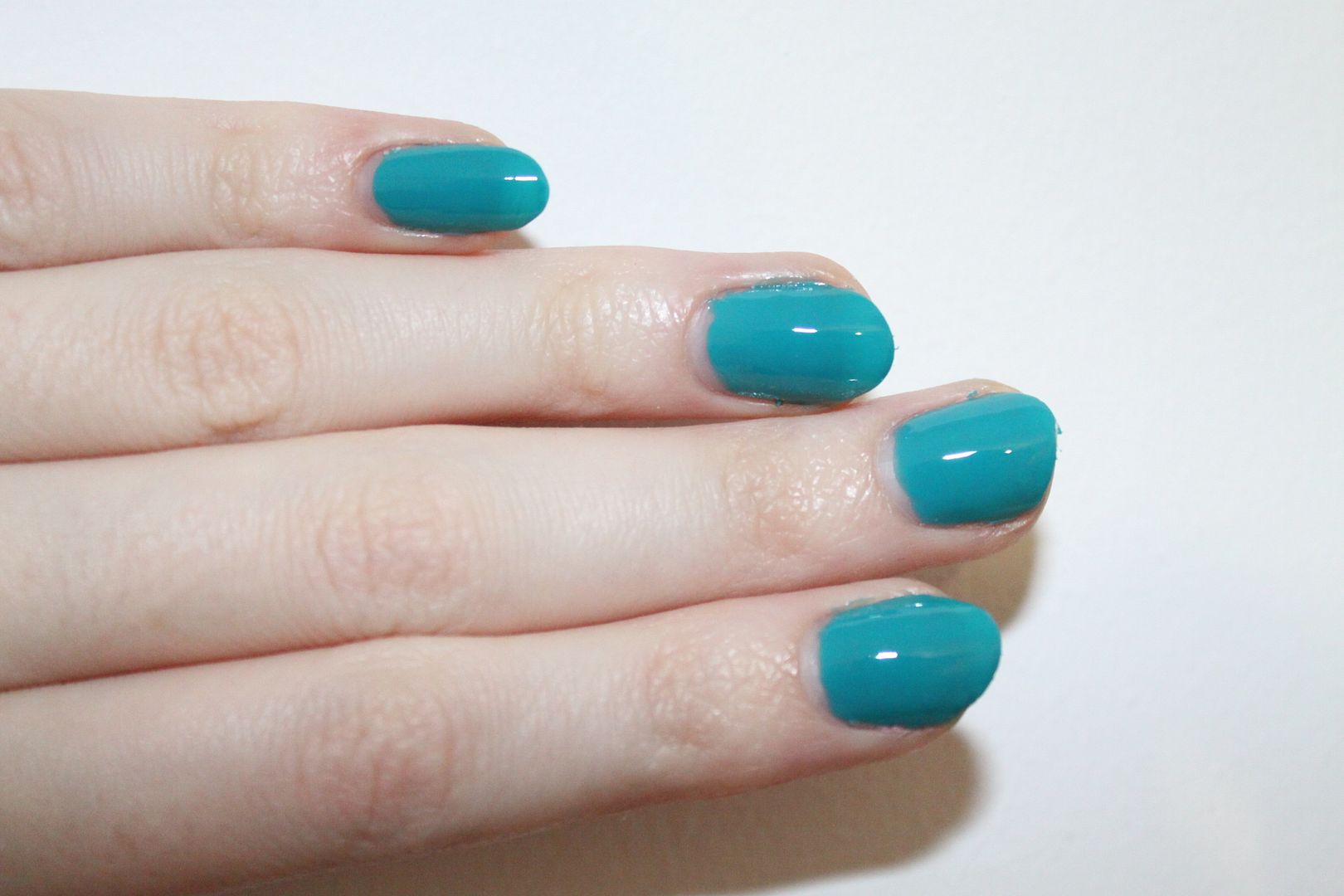 Fly was the one that I immediately wanted when I saw the collection and it did not disappoint me at all. It's a turquoise that leans a bit more towards being slightly bluer than green. It applies really well in contrast to Did It On Em and I found it was good coverage after one coat but did two anyway just to be sure!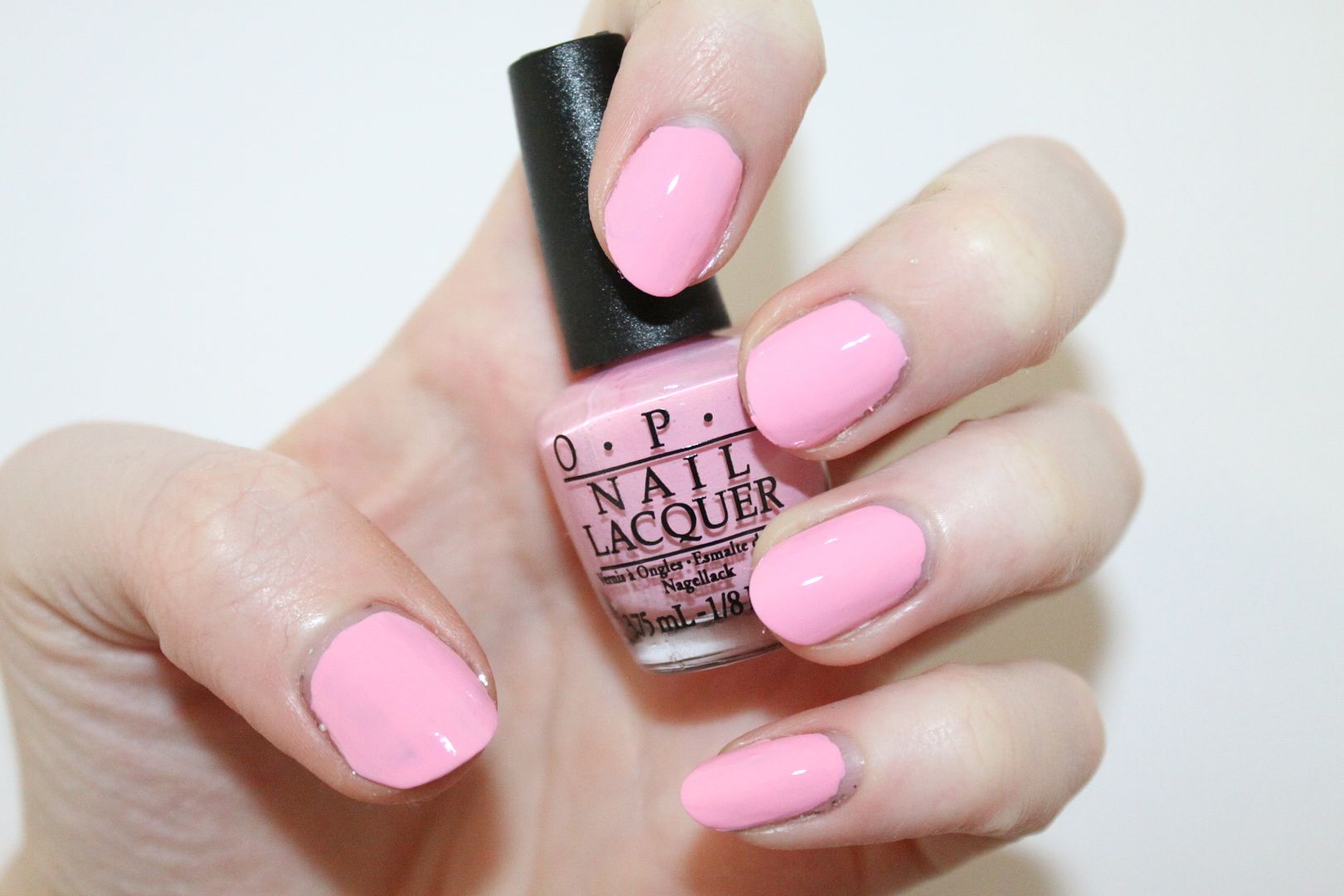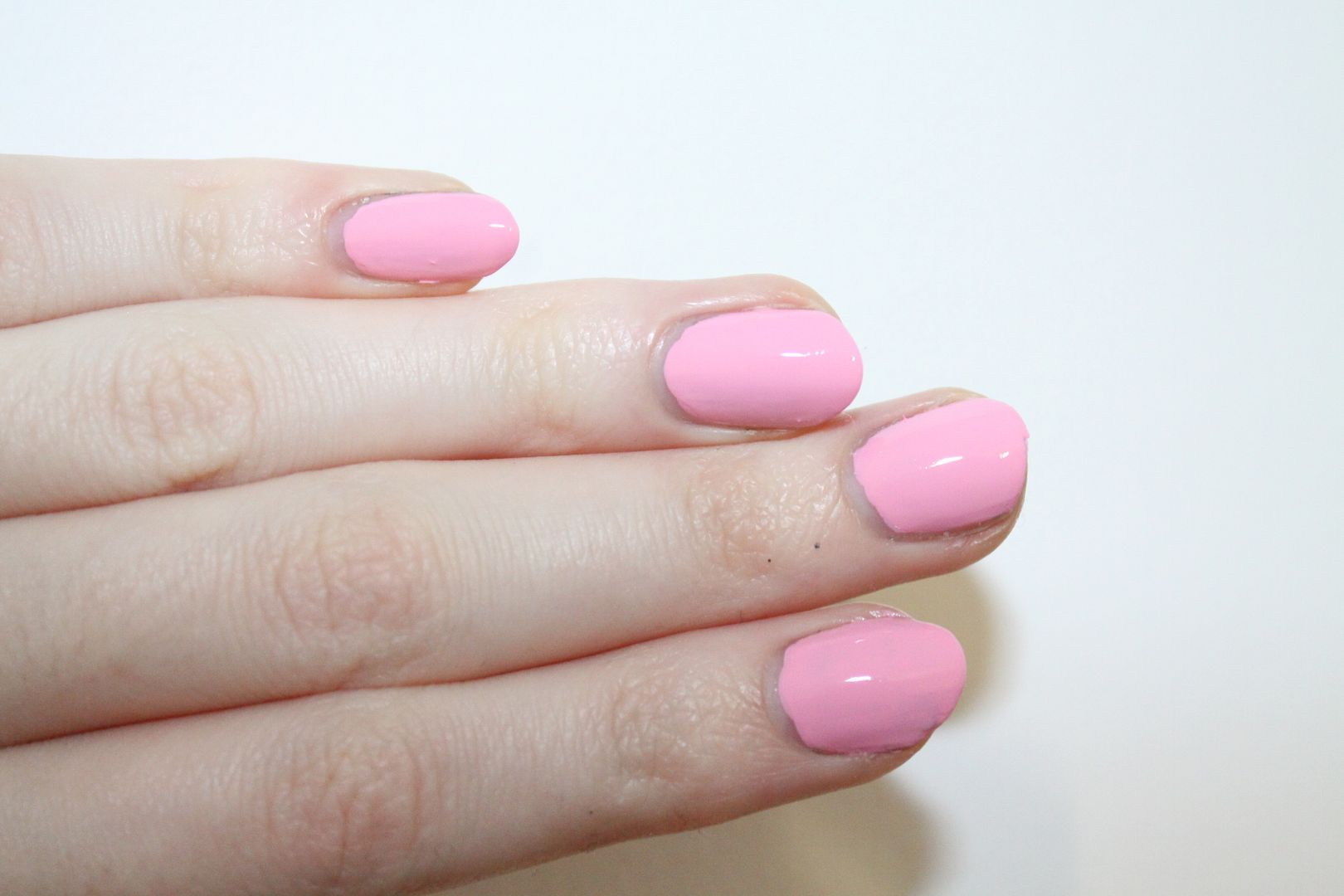 Pink Friday was an obvious choice for Nicki, she's always wearing baby pinks. Infact in her new video for Stupid Hoe she is actually wearing her OPI Pink Friday shade, and it looks gorgeous on her. When I first ever bought nail varnish all I bought was pink shades, I didn't want to wear any other colour - so this kind of perfect baby pink really takes me back and I absolutely loved the way it looks on my nails.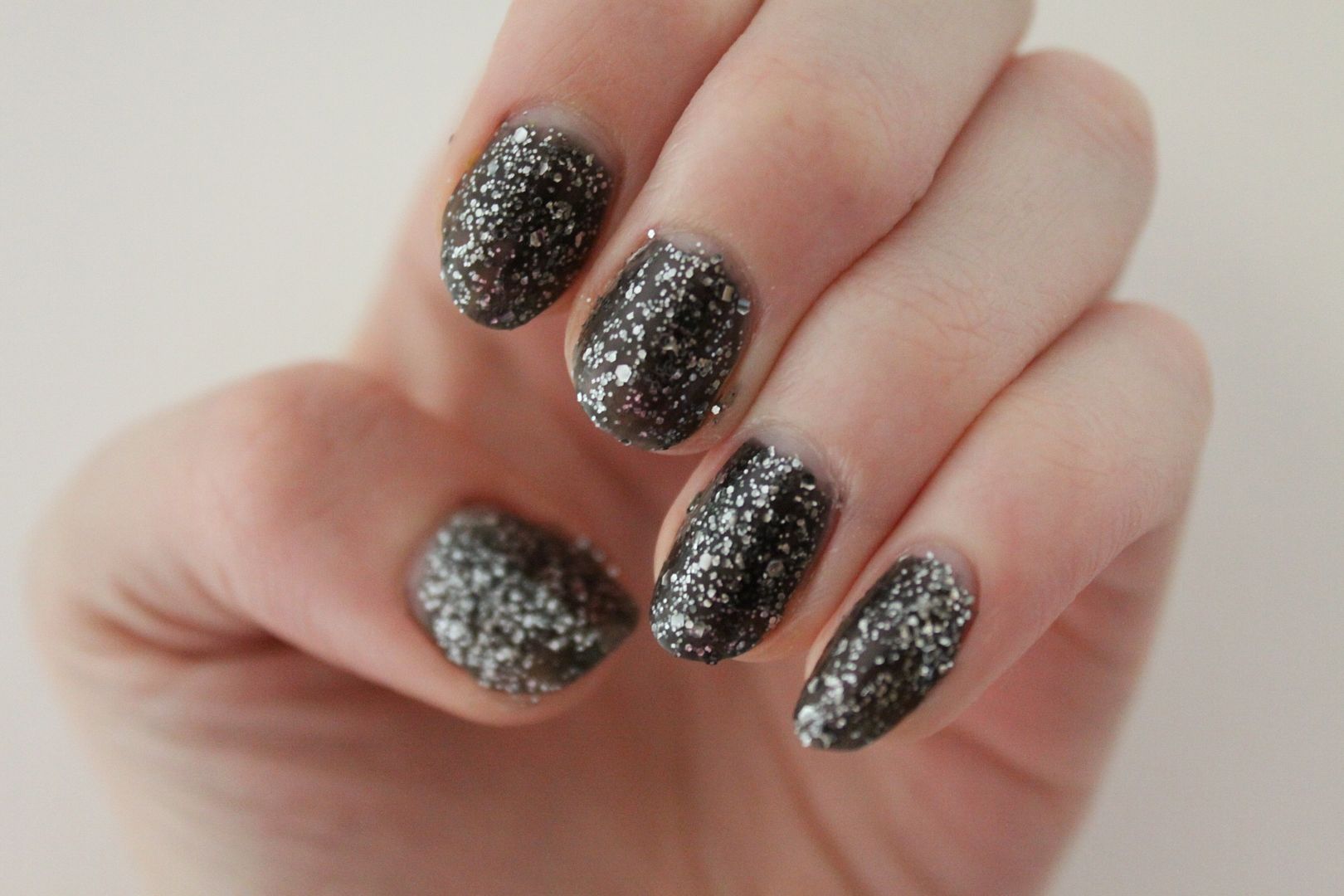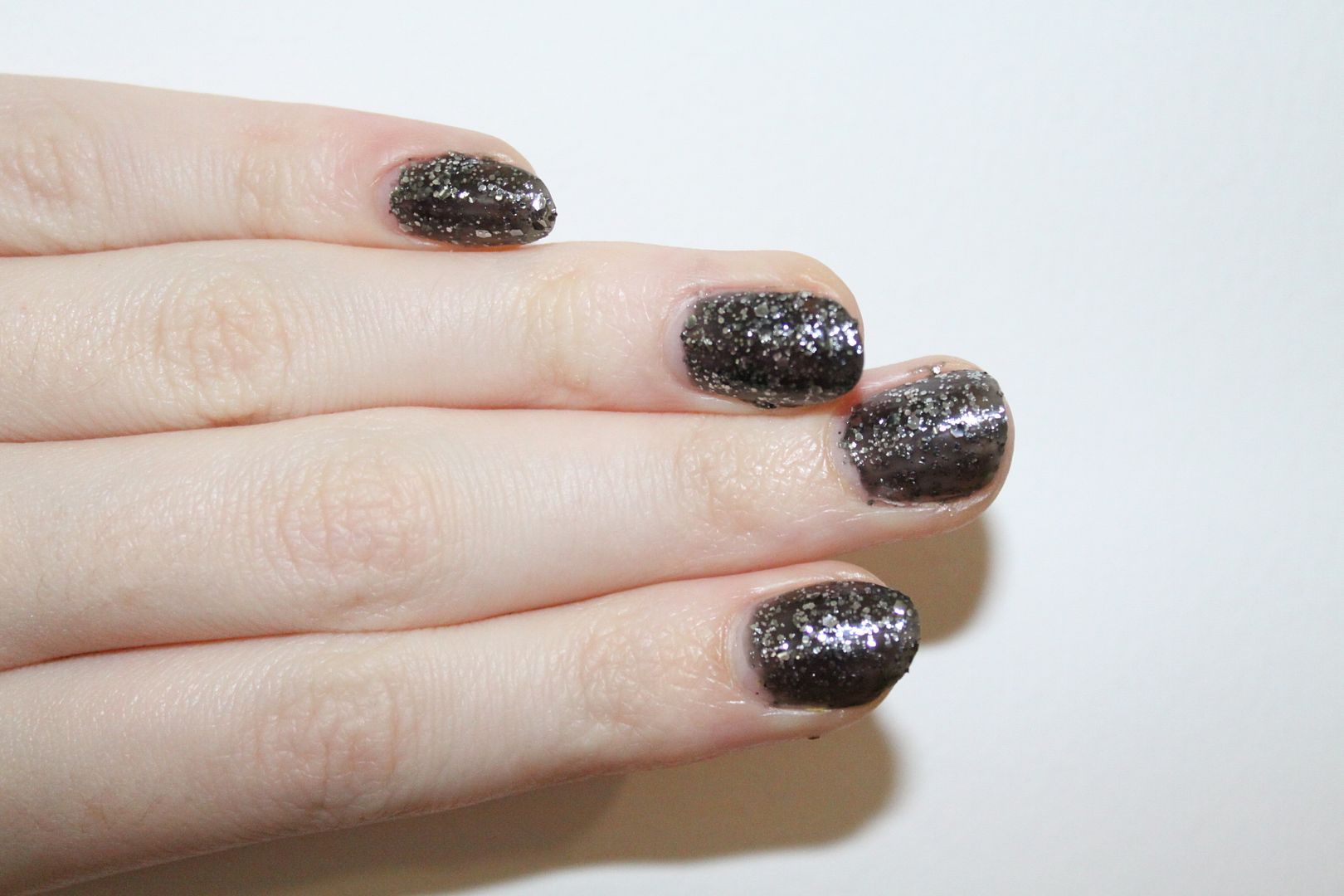 Metallic 4 Life is a black gel base with multi-dimensional glitter in it. I found in the end it turns out quite silvery when used on it's own but I can see it looking totally gorgeous over black polish. To wear on it's own it would need three, maybe even four (!) coats to get it looking right. I like this one, but it's not my favourite ever. I also created some (slightly wobbly) cute Nicki inspired nails: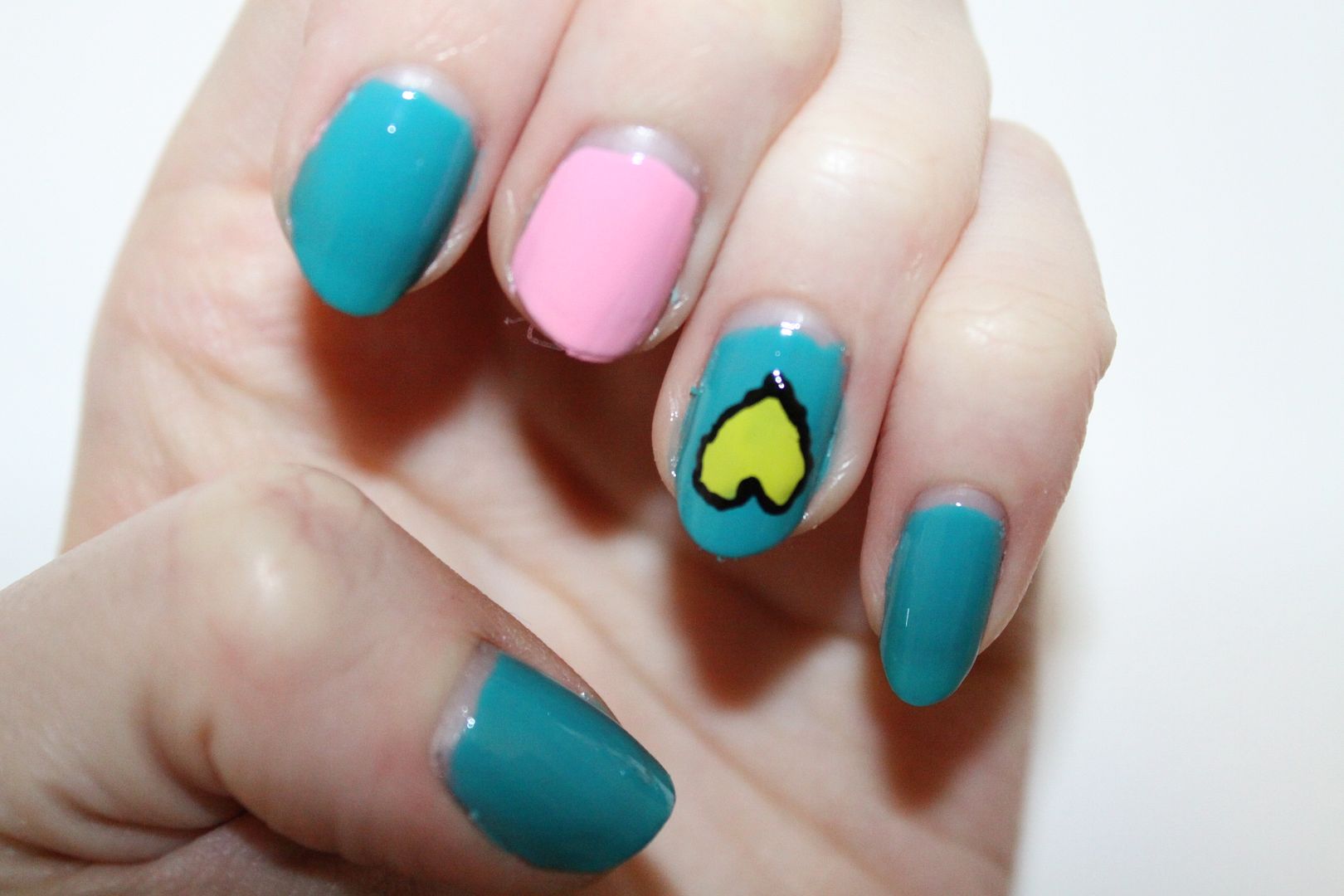 This was my first OPI mini set so I didn't know what to expect and when I bought this in store with Karla, my first question to her was 'Yes but how long will they last?' which is always my doubt with mini polishes that wont be available again after time of purchase, but I think they will last me long enough. I love the little set, it looks and feels nice and above all it's a great price to try all the colours at just £12.75 for all four. I had to remember that the brush was smaller though and therefore needed to not scrape as much product off just to make sure it covered my nails okay. No stress though, I quite liked the teeny little brush!
What do you think of Nicki Minaj? Will you be buying this set or any of the full size polishes? Do you like the colours on?
Love, Zozo
x
Disclaimer: I purchased the polishes from Lena White at Selfridges with my very own money.