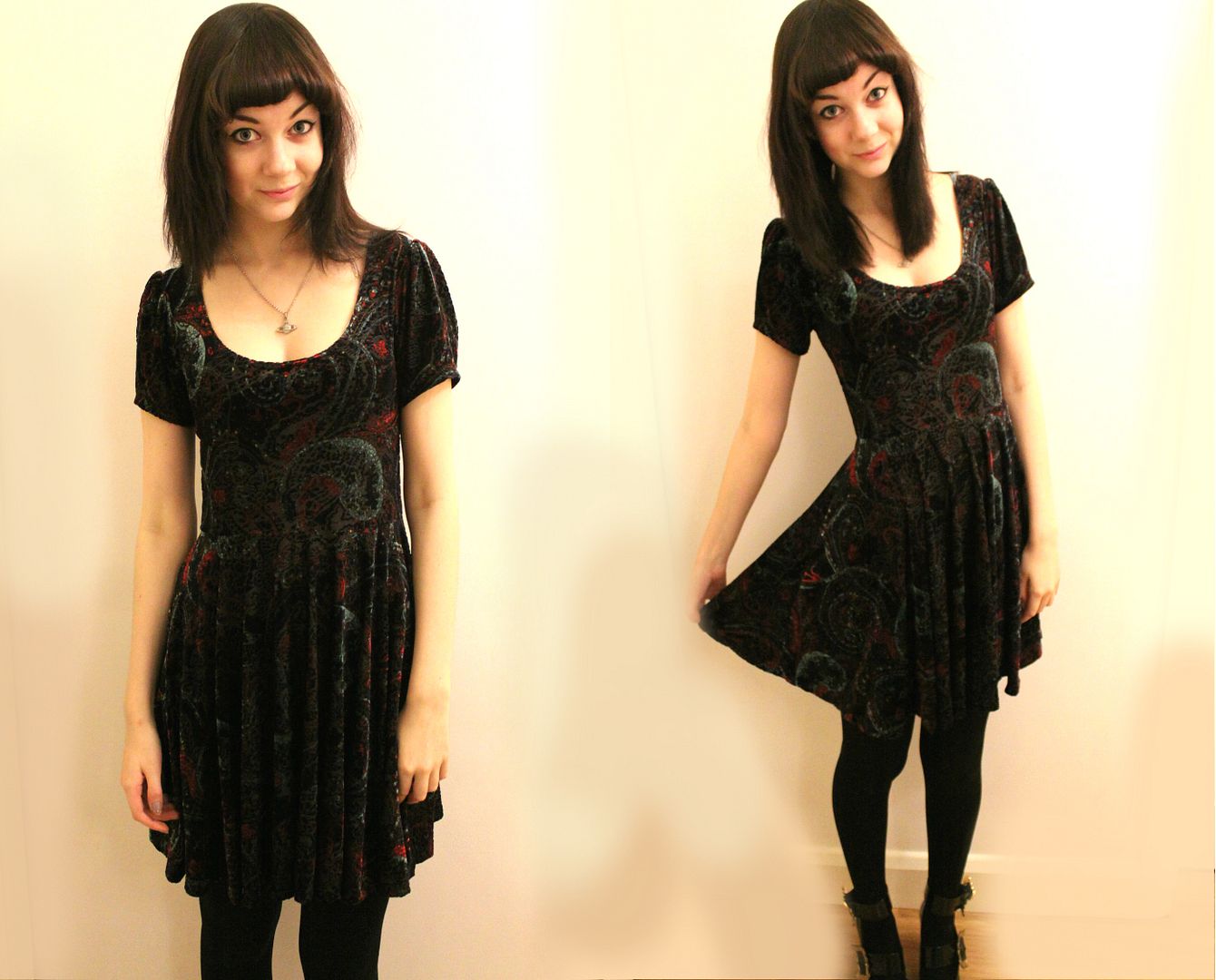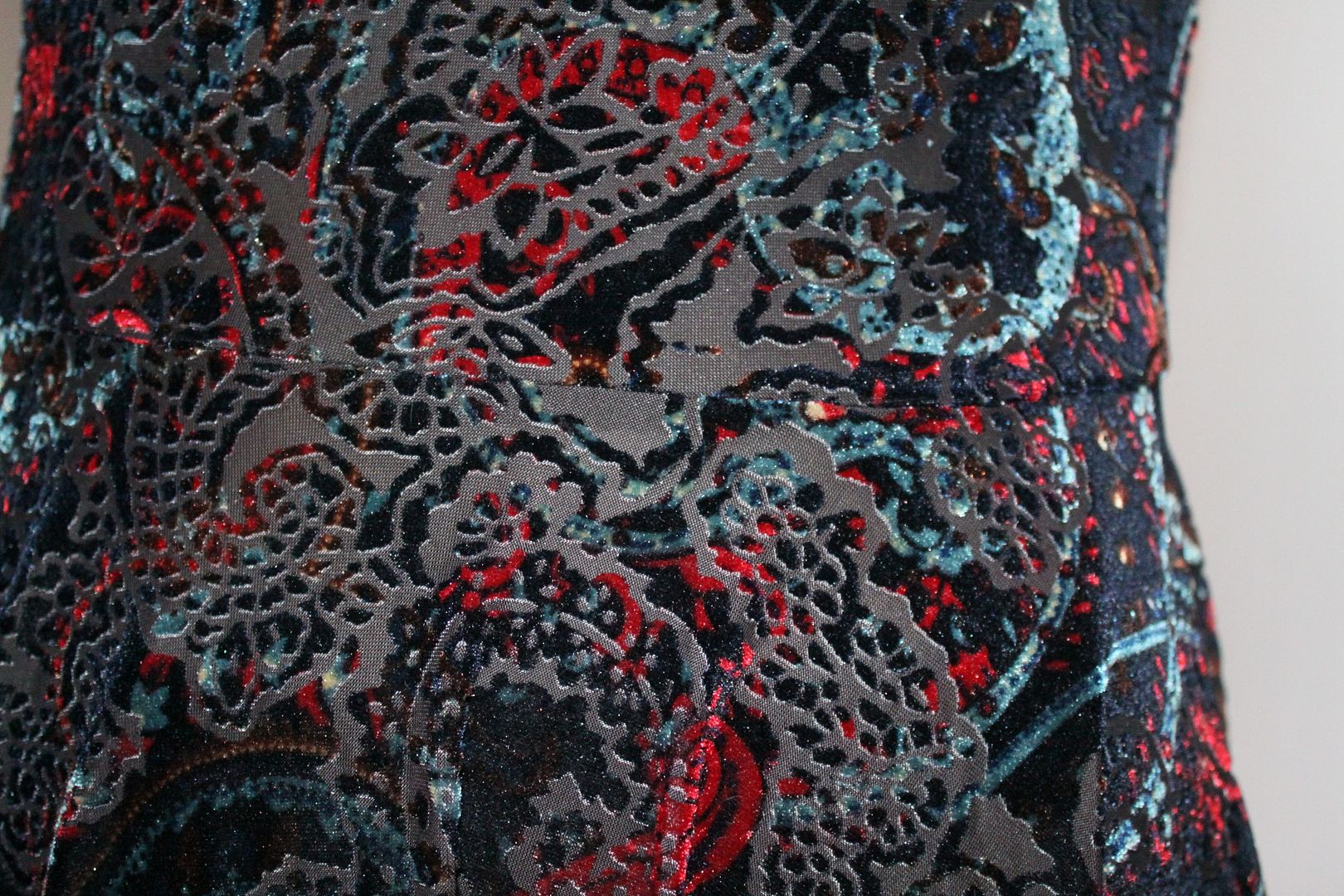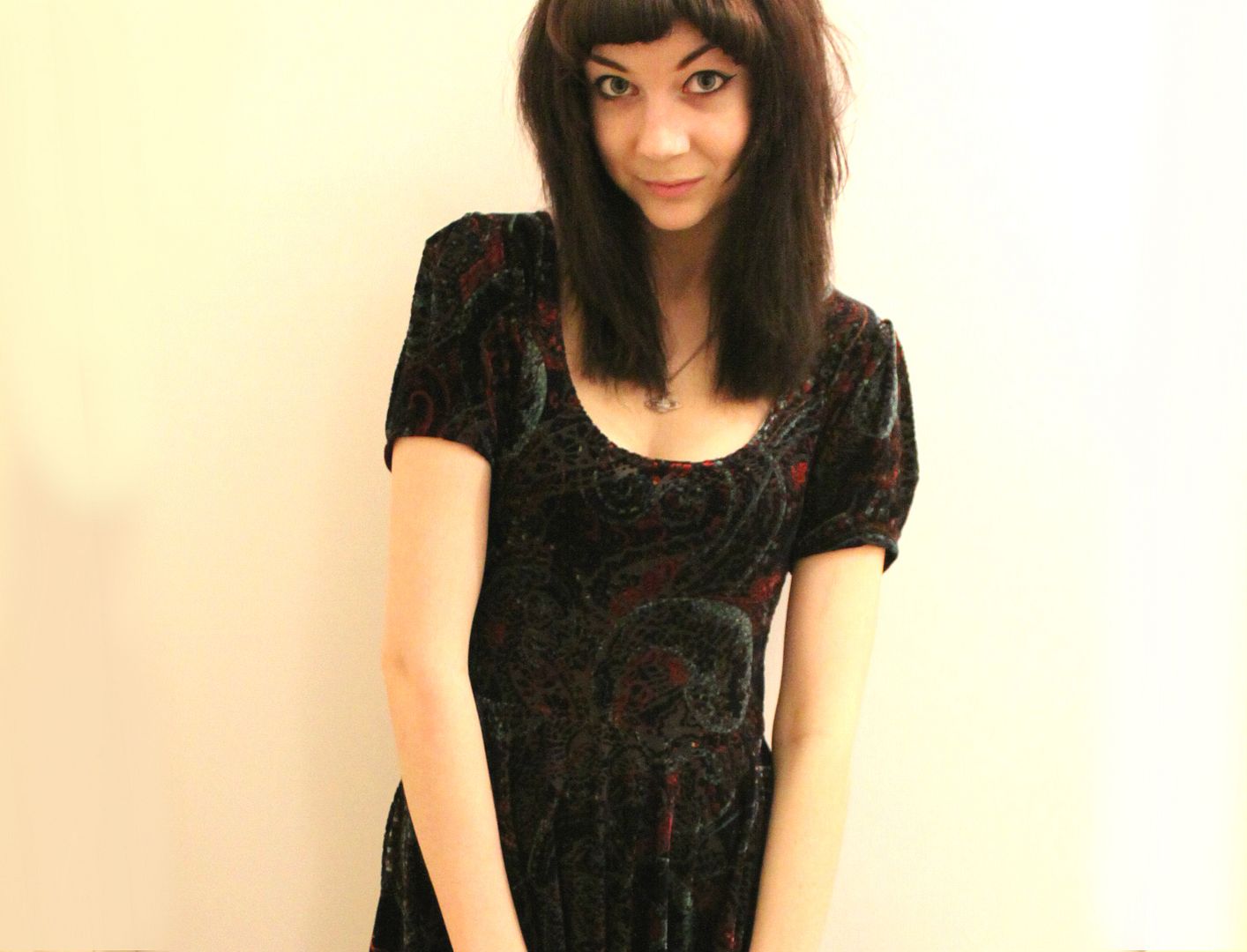 | dress: minkpink | necklace: vivienne westwood | shoes: vivienne westwood |
I've got a real thing for velvet at the moment. I don't know whether it really is just because it's wintery and thats my favourite season for clothes, or whether i've just rediscovered how much I love velvet! I think too much velvet is definitely overkill, but this dress by Minkpink is perfect to calm those velvet itches! I love the old Victorian style print the dress is adorned with - almost like old wallpaper style. I've teamed my dress with my new Vivienne Westwood shoes as I think they work really well together!
I wore this dress on Christmas Day and it was perfect not only because it's so comfortable but because it's quite stretchy - helped once i'd eaten all that turkey! I've found myself reaching for this dress so many times in the mornings getting ready since because it's just so comfortable and easy to throw on. I definitely don't think you can ever have too many dresses like that, and I certainly have quite a few. This one I bought from
ASOS
but I don't think it's available any more. I love the style of Minkpink, it's definitely not all for me but it's quite vintage, very floaty and very laidback in style. They're all clothes you know you can throw on and it'll be comfortable and it'll be that piece you do reach for a lot.
I love my Minkpink dress and especially my new Viv shoes!
What do you think? Have you been covering yourself in velvet too? What do you think of this style for winter, have you been wearing anything similar? Let me know!
Love, Zozo
x
Disclaimer: The Minkpink dress and Vivienne Westwood shoes were both purchased by myself with my own money.