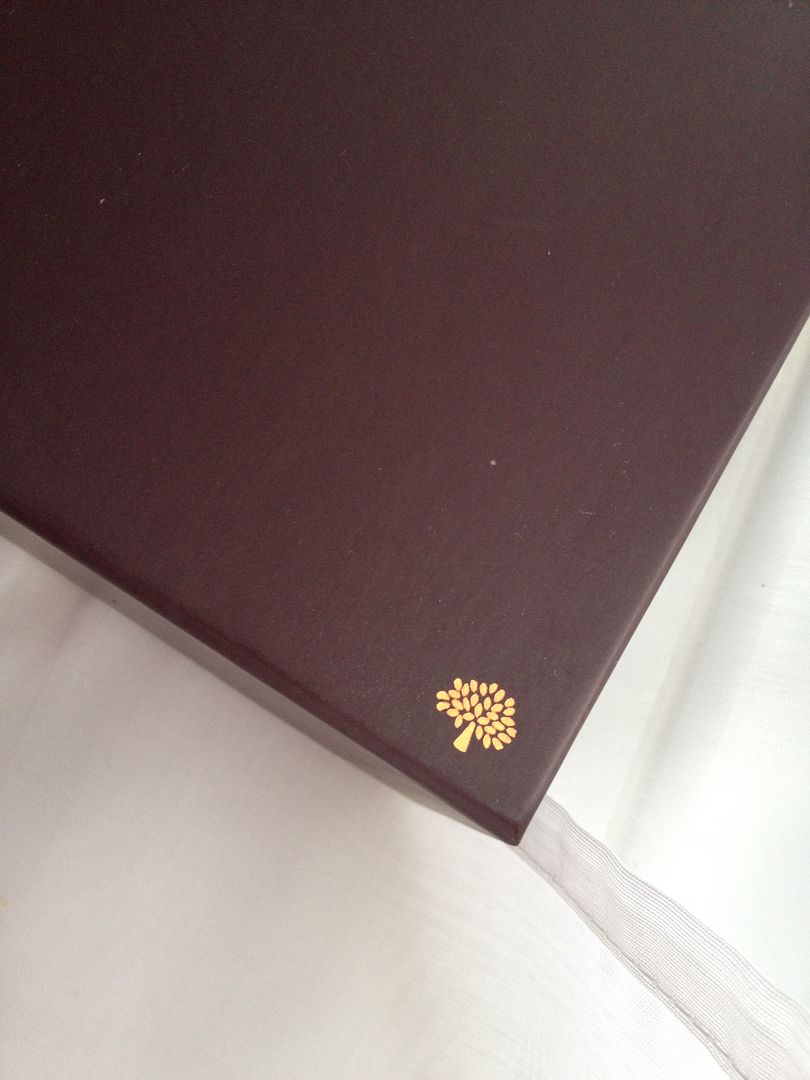 A Mulberry Christmas gift, December 2011
I didn't feel it necessary to spring on you all a photo of everything I got for Christmas, those of you who follow my Instagram and Twitter will have seen me post some photos of the day as it happened, but I don't want to blog about it all in one go. I did get an iPod touch which made me very happy, means I can now try and control my commuter rage and bop along to some music on the way to work! Lots of things will also feature in their own post in the future anyway as they're all things I either asked for or will generally pop up in day to day life. Anyway! I wanted to share with you this one special gift as I did tease at it earlier on in the year. Last month I got an invitation to the Mulberry sample sale which is hosted basically opposite work, which is fab. I sweetly asked Del that morning if I could pick up something which he could give me for Christmas (a girl's gotta try!) and to my luck and joy he said yes! So with that in mind I chose this gorgeous Mulberry purse which looks to me like it's from S/S 11 due to the colours of it and stuff but there was only one left and I loved it instantly! Anyway it's been hidden away in our flat since that sample sale day and then on Christmas Day Del wrapped it up in Banquet Records wrapping paper so I momentarily forgot what it was and then yippeee, joy as the purse was finally in my hands! What do we think of it? I absolutely adore it and am so thrilled with my first piece of Mulberry! Thankyou Del :)
I also thought i'd share with you my Christmas nails as i've been loving seeing everyone elses. I've not plumped for the traditional red or green or anything actually remotely festive at all but instead went for something that would go with all my outfits, was fun, girly and a little tinsel sparkly! My sister did a grand job of being ace and found me the Teenage Dream OPI polish by Katy Perry for Christmas (thankyou!) and as soon as I opened it I loved it and knew it had to go on. I popped it on over Porchester Square - a classy nude - by Nails Inc and pow, Christmas nails! Here's a closer look: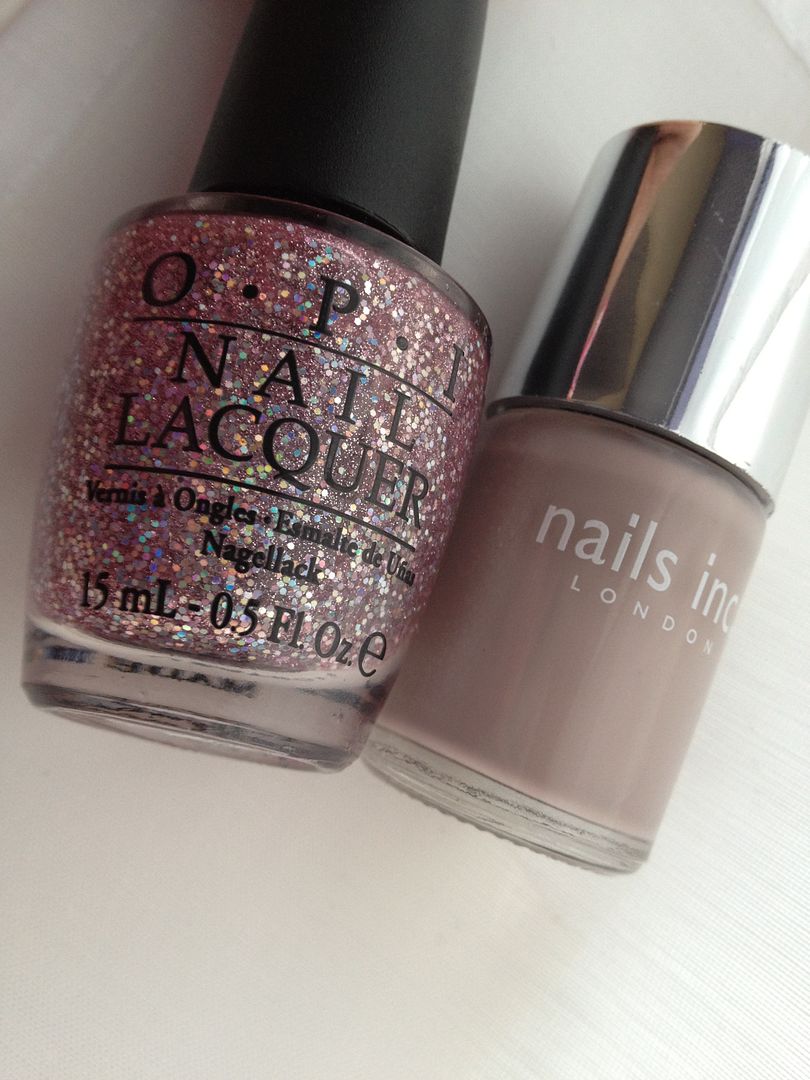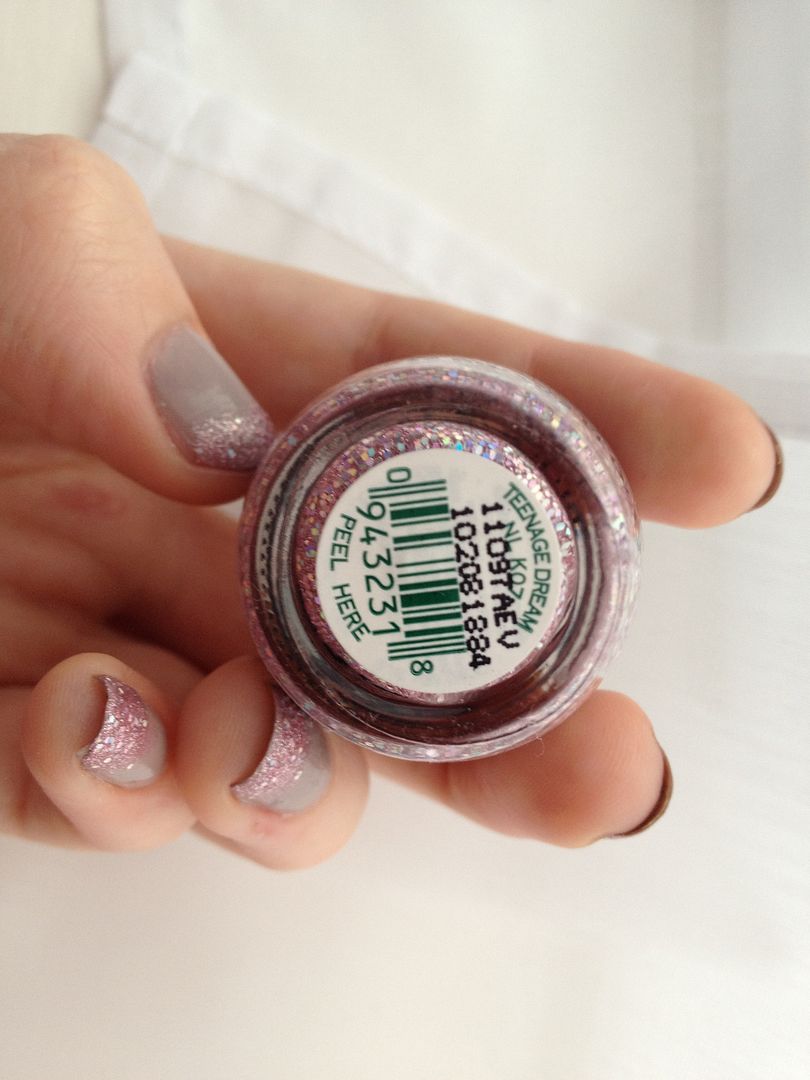 Merry Christmas everyone I hope you're all enjoying your Xmas break - I certainly am and am now stuffed to the brim with pork and turkey, cor.
What do you think of my nails? Did you succumb to Teenage Dream or is it not your kind of thing? Do you like my Mulberry purse and what did you get for Christmas? Tell me! Sending so much love and happiness wherever you are!
Love, Zozo
x
Disclaimer: OPI in Teenage Dream and the Mulberry purse featured were both gifts purchased for me for Christmas but the Nails Inc polish featured in Porchester Square was a PR sample provided for my consideration.