Essie's Carry On (A/W 11) Urban Outfitters' Electra
Lily properly raves about Essie and ever since I tried one a little while back i've got a bit hooked on them. I think it's because i've found it gives a proper thick coating that doesn't seem to chip too easily - mine have worn on me for about 5 days before chipping which is fantastic. Now, I know everyone raves about
Deborah Lippman's Happy Birthday
and also
The Muppets for OPI in Rainbow Connection
(which are just basically the same thing bottled, btw) and I wanted a bit of glitter action myeslf so when shopping for various hipster tit bits - you know, skull candles and necklaces with casettes on etc - I found this gorgeous multi sized glitter offering from their in house polish range named W.I.P. (I've no idea what that stands for!) and immediately snapped it up. The (cute, natch) guy that served me at the till even commented on how sparkly it was and I was like 'yup, basically why i've bought it!' Let's take a closer look at it because it's not a nail range i'm hugely familiar with: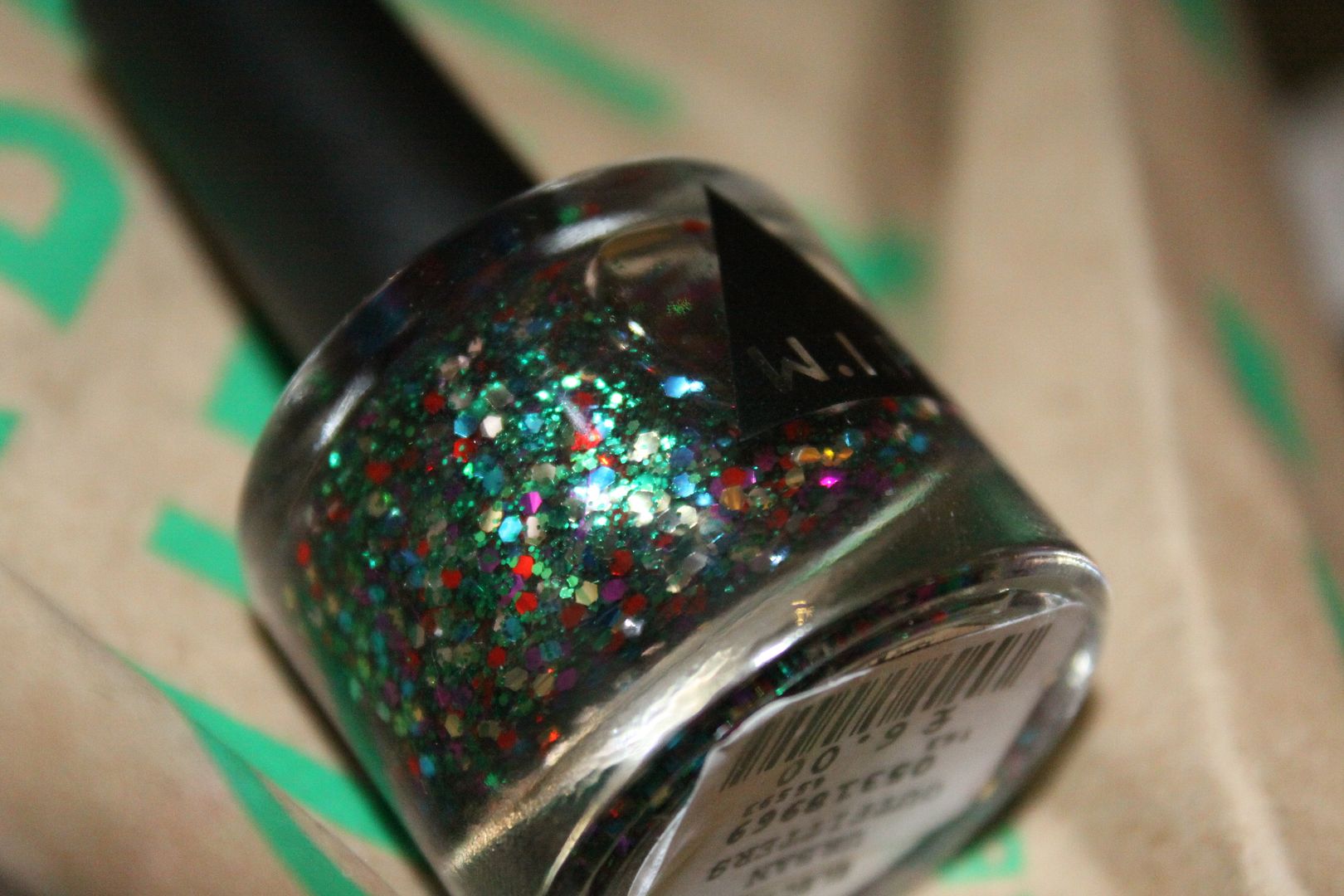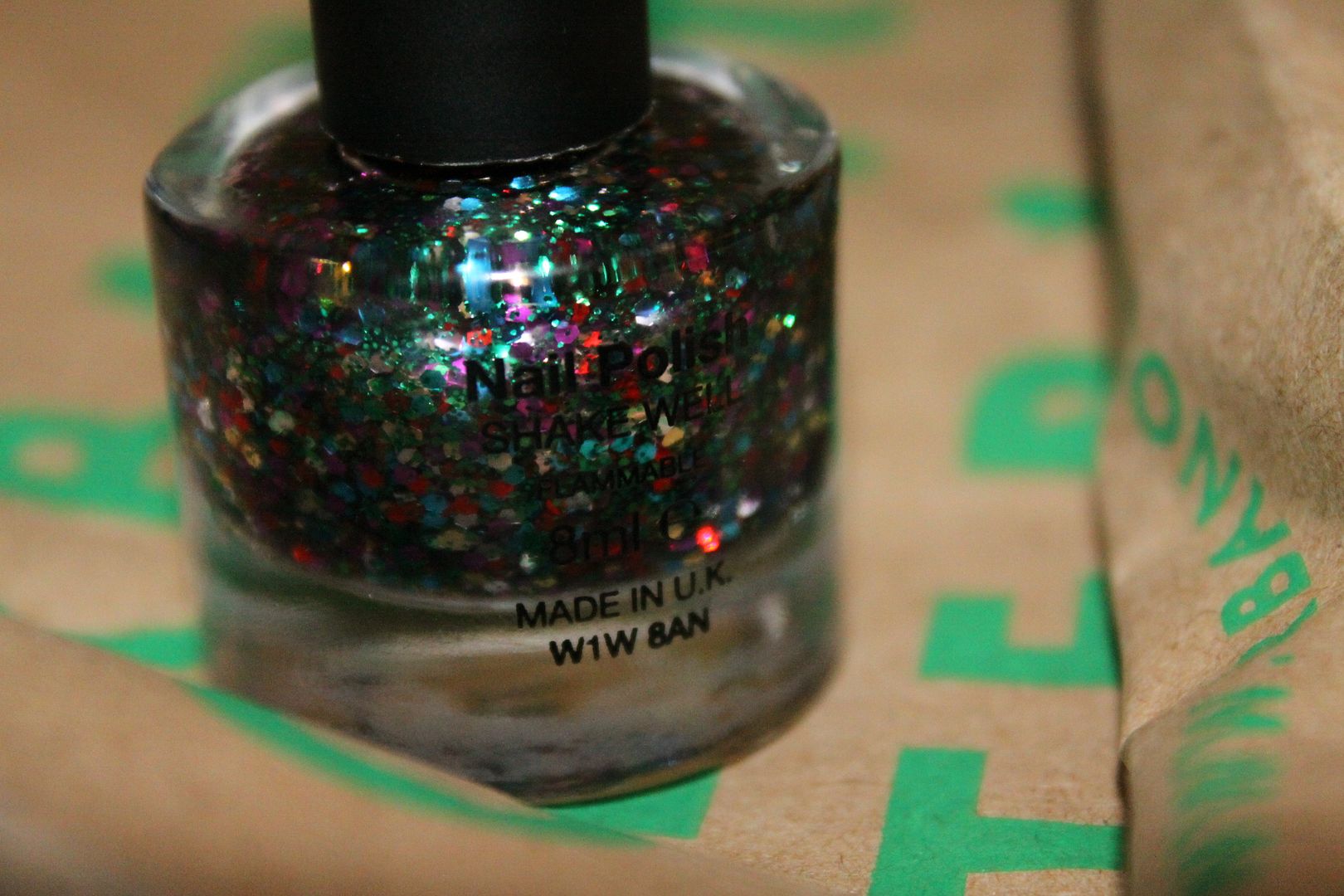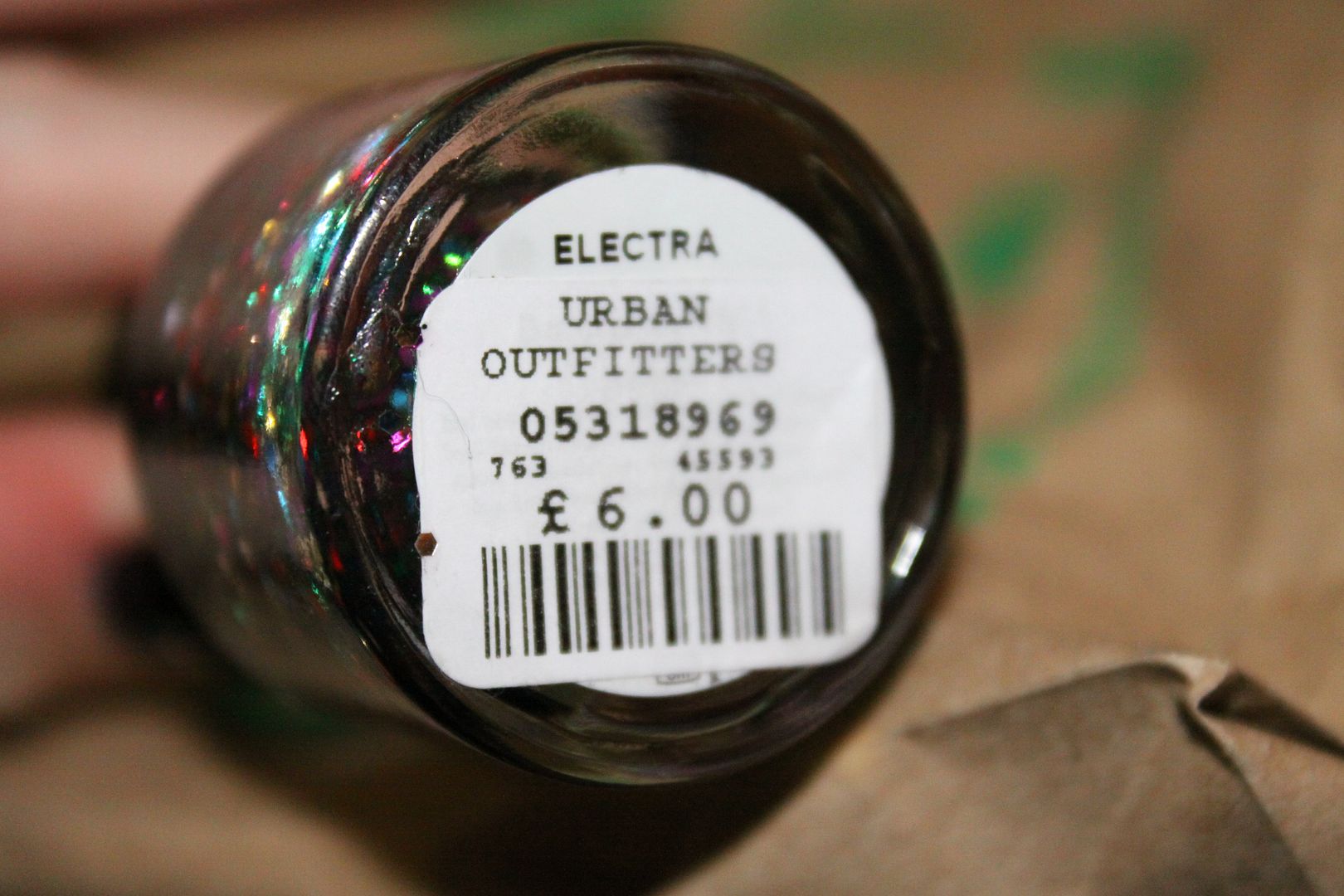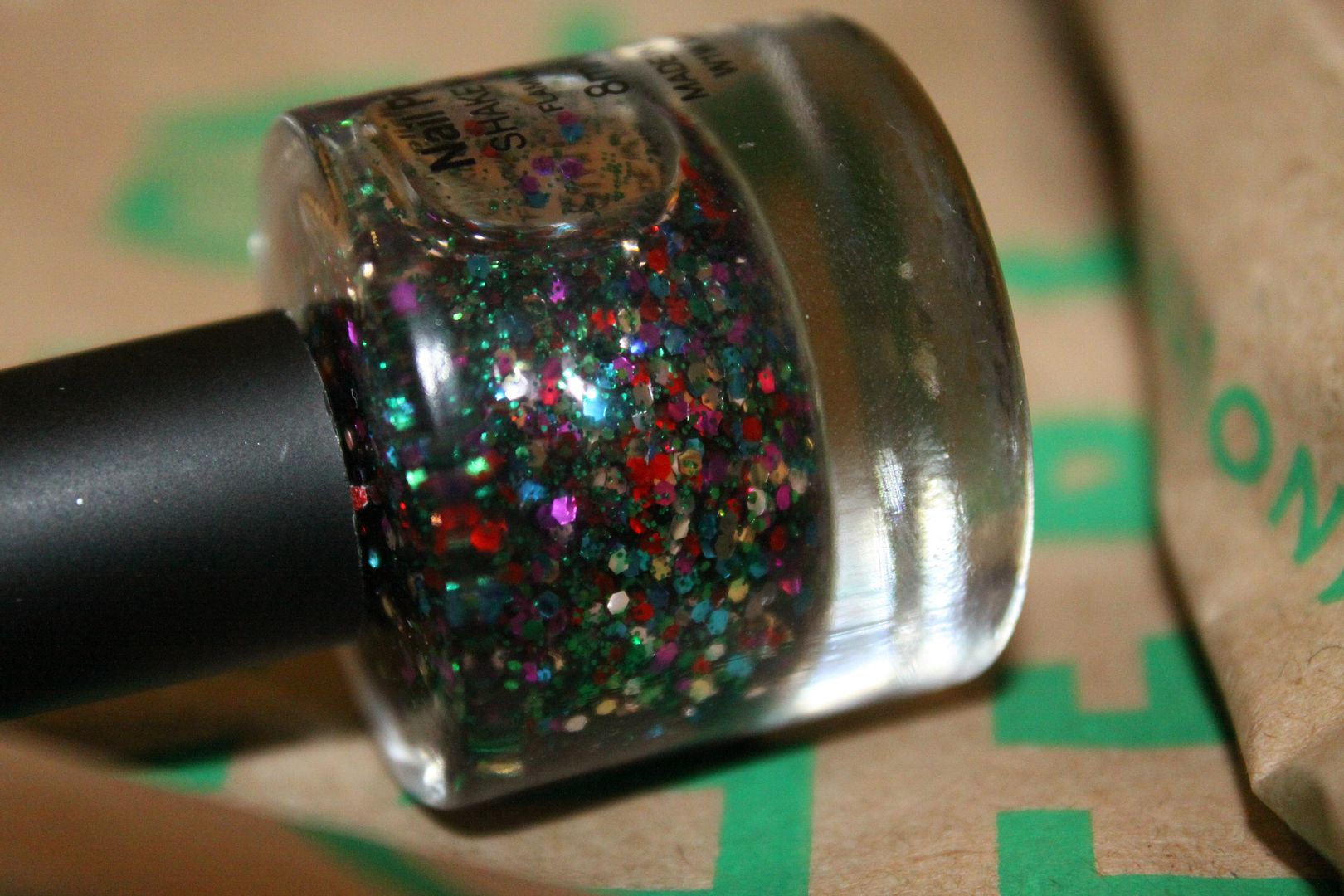 I like this nail because of the richness of Carry On as a base it's not as harsh as a black base - it's kinda plummy and very mulled wine-esque. Electra as a topping is sparkly and multi coloured but it's not massively in your face like Rainbow Connection. I think it's glitzy enough but in a way it's almost childish? Because all the glitter colours are yellows, reds, greens etc and there's no spangly silvers, it feels kinda childish to me and thats why I called it a hipster glitter look! The plummy base and the tiny green sparkles also subconciously scream Christmas to me without being like RED! GREEN! SANTA! and all over the top. I'm really impressed with the quality of the glitter - but then it is a glitter polish so I think i'd need to try a full colour base to see how well the polish actually lasts without chipping etc.
I got my Essie from eBay for just £3 and the Urban Outfitters polish was £6 in store.
Have you ever tried Urban Outfitters polish before? What do you think of my nail look? Do you agree with me or am I taking naming nail art looks too far haha?
Love, Zozo
x
Disclaimer: The Essie polish was purchased on eBay for a cut price bargain and the Urban Outfitters polish was purchased in store by me.