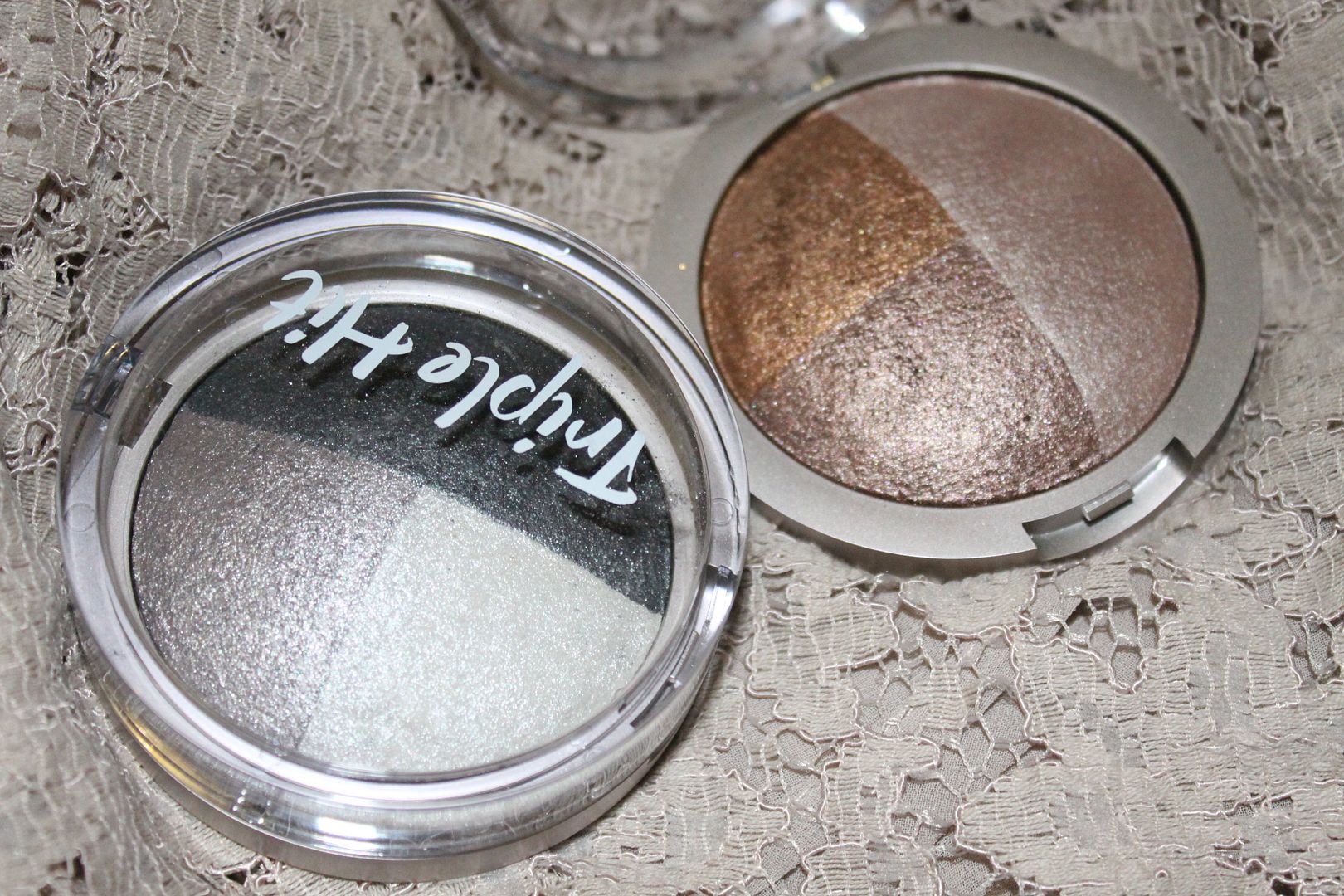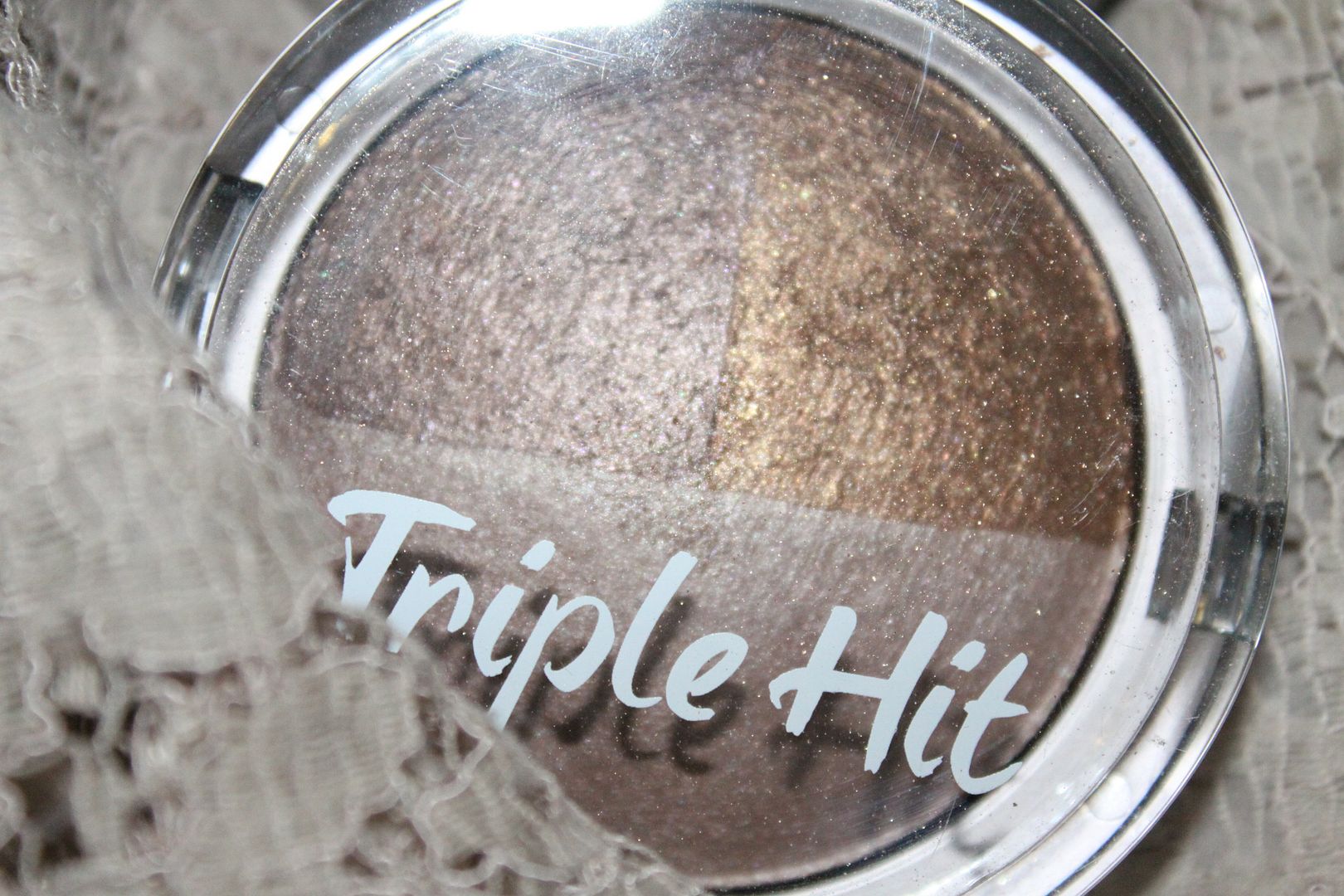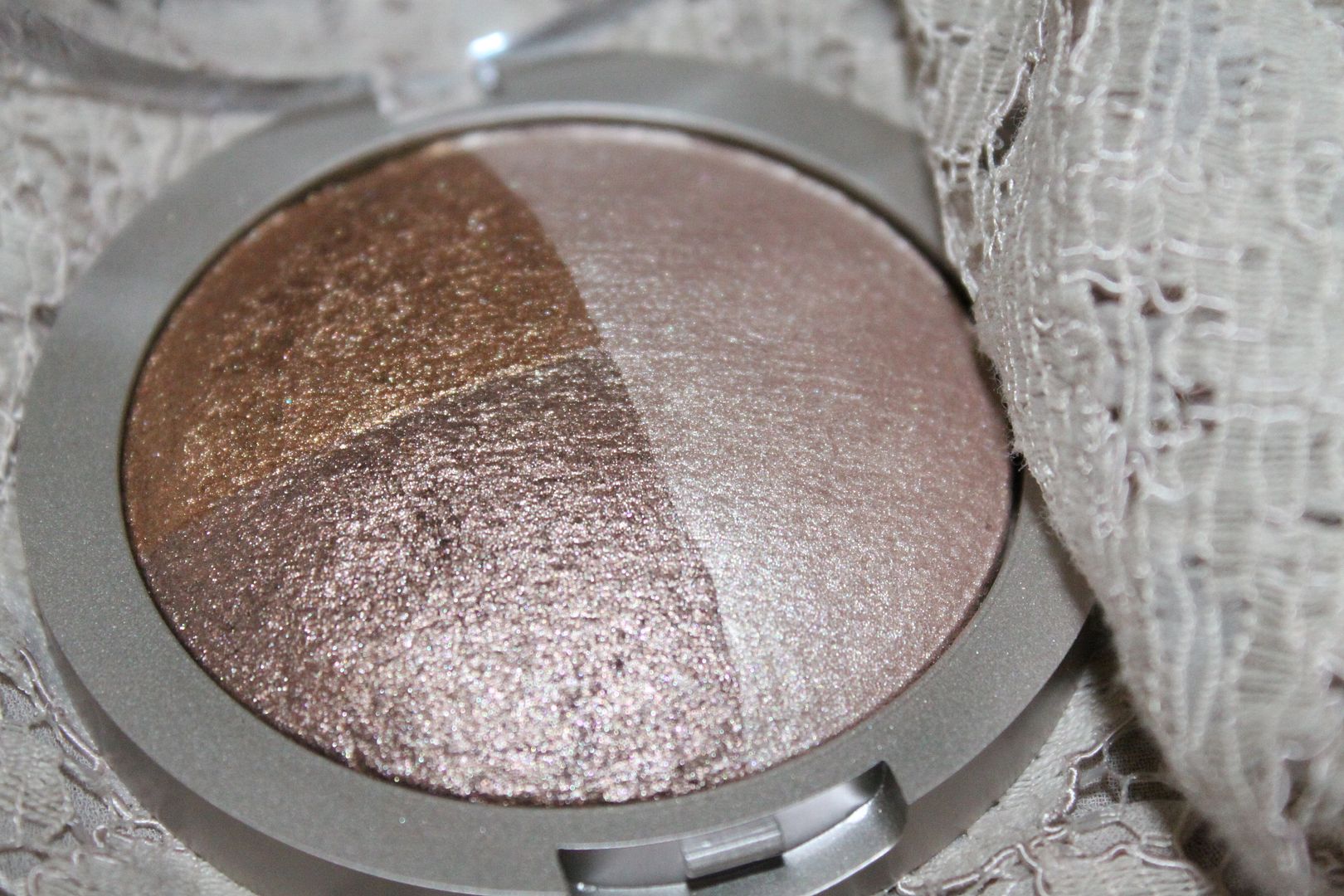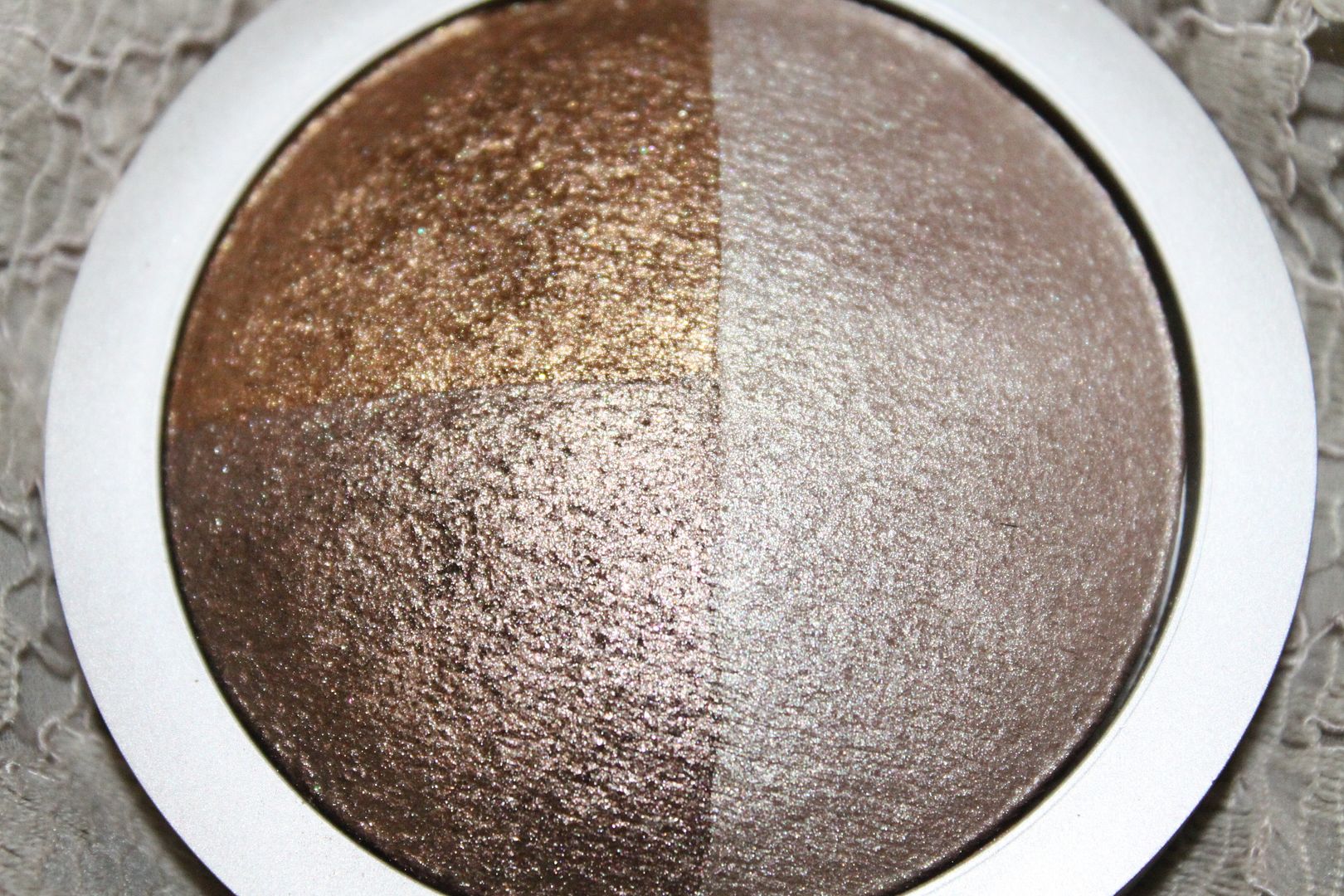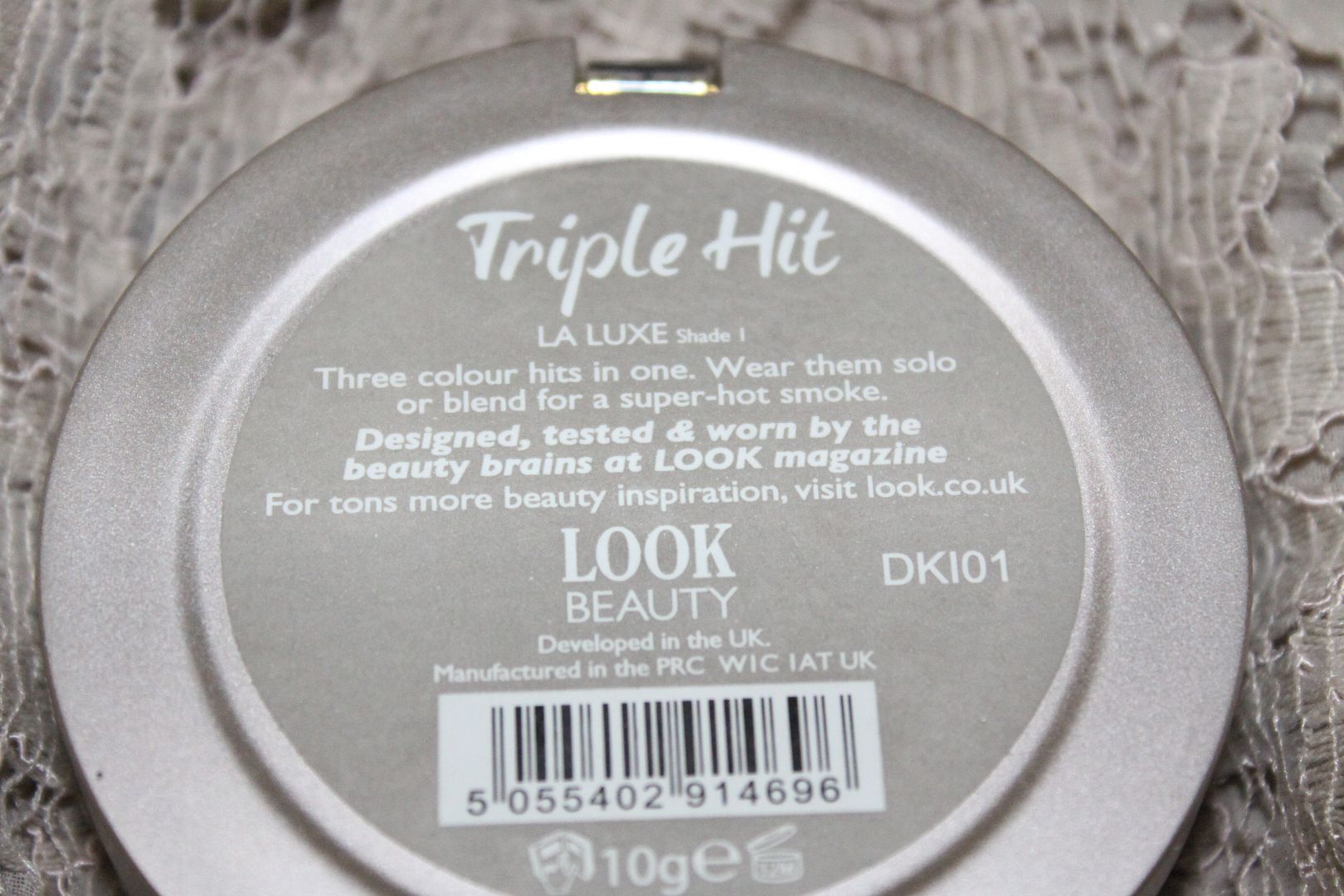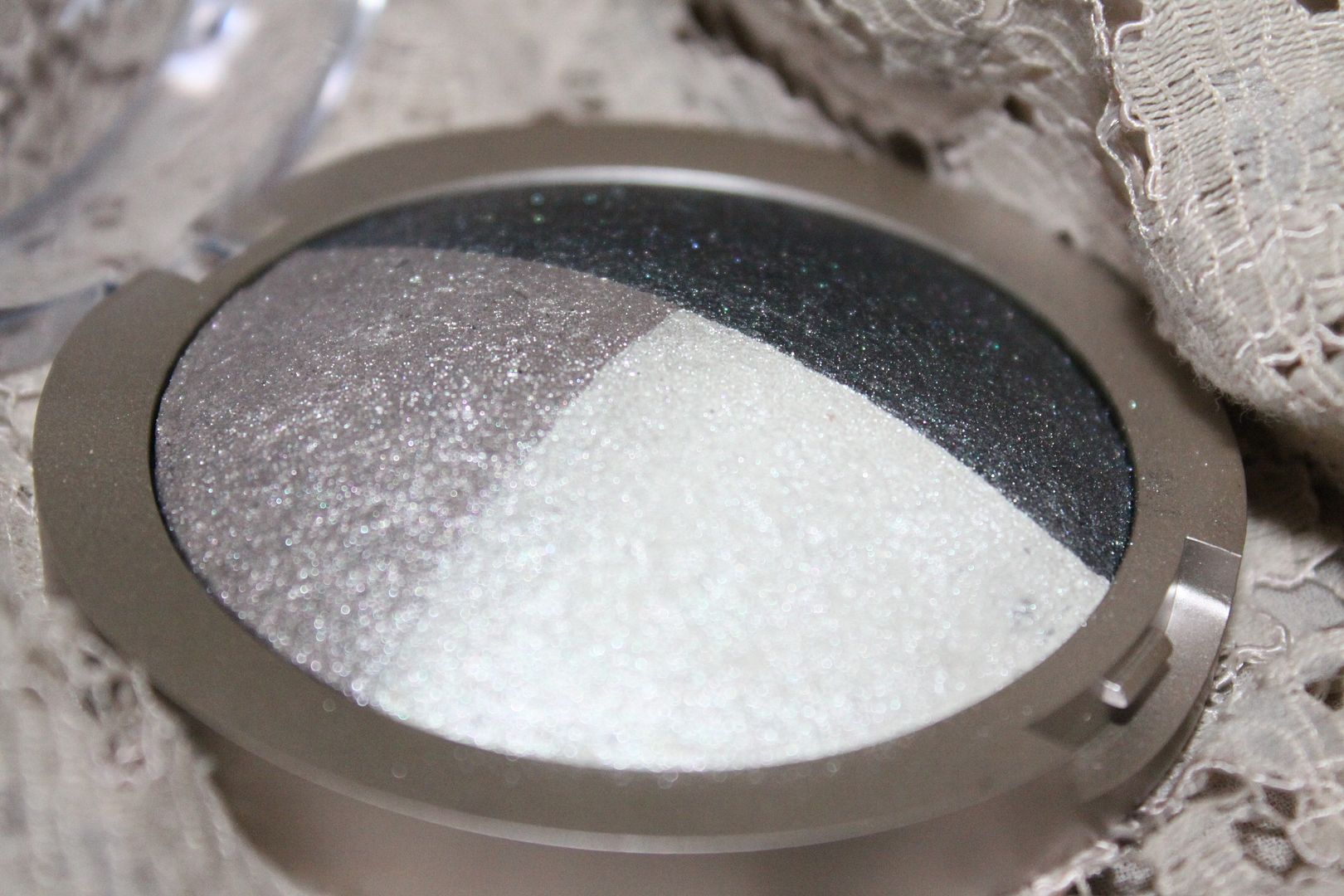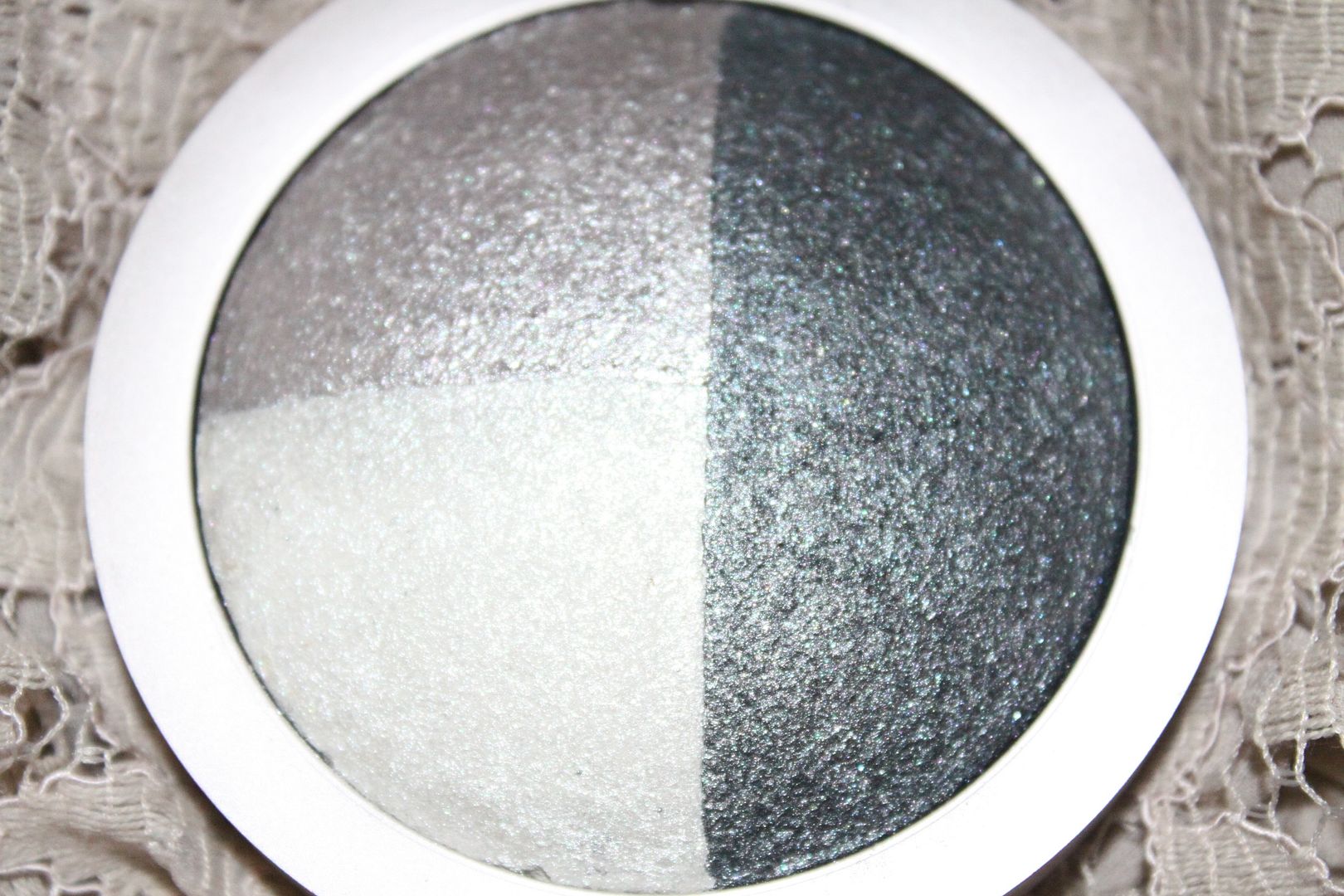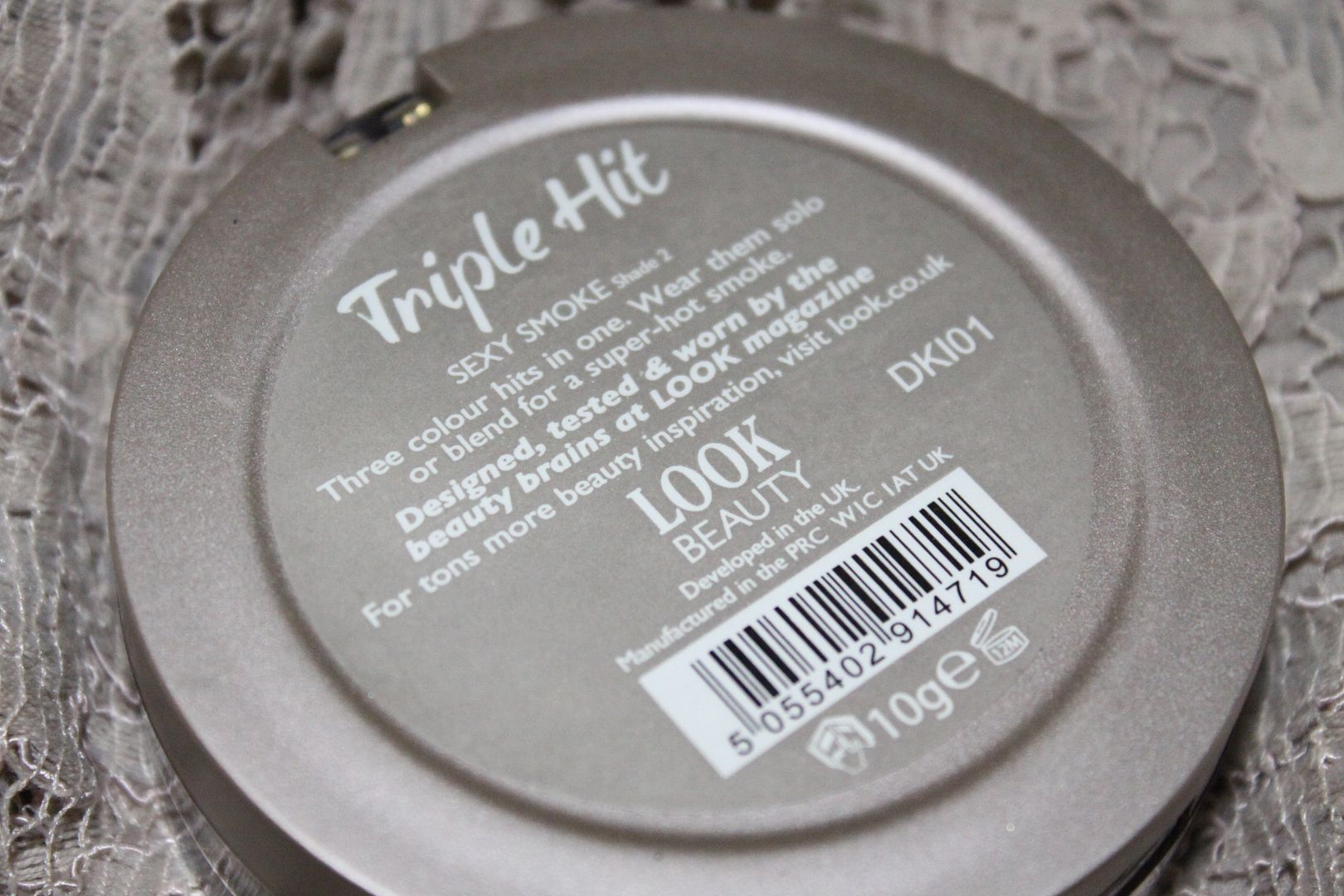 Look Beauty Triple Hit Eyeshadows in LA Luxe and Sexy Smoke
So, braving the world of crossover beauty mag and cosmetics world is the UK's most loved weekly, Look Magazine. Having combined their years of experience writing and raving about beauty for their readers with a passion and love for cosmetics, they decided to create a range that embodied all that is great about fashion and beauty. Thus, Look Beauty was born! It's the first of it's kind, the first ever magazine to create a full cosmetics line - which retails in Superdrug stores. Last week saw the blogger launch of the range and I just could not help but show you two pieces from the collection that I haven't been able to stray away from since I got them. The range has got some new products that aren't seen on the high street, namely the Double Hit lip which is a lipstick and a lipgloss in one but here, the Triple Hit eyeshadows. What this is is a huge dome full of baked eyeshadow goodness with three gorgeous shades to create the perfect eye look all in one go. I know what you're thinking, baked eyeshadow, yawn. But these are completely different. They're soft, finely milled, pretty, and well not to mention huge, but above all they have incredible payoff! Seriously. I am in love with them and have created some gorgeous looks with them.
Let's take a little look at what I mean, here's some swatches of both: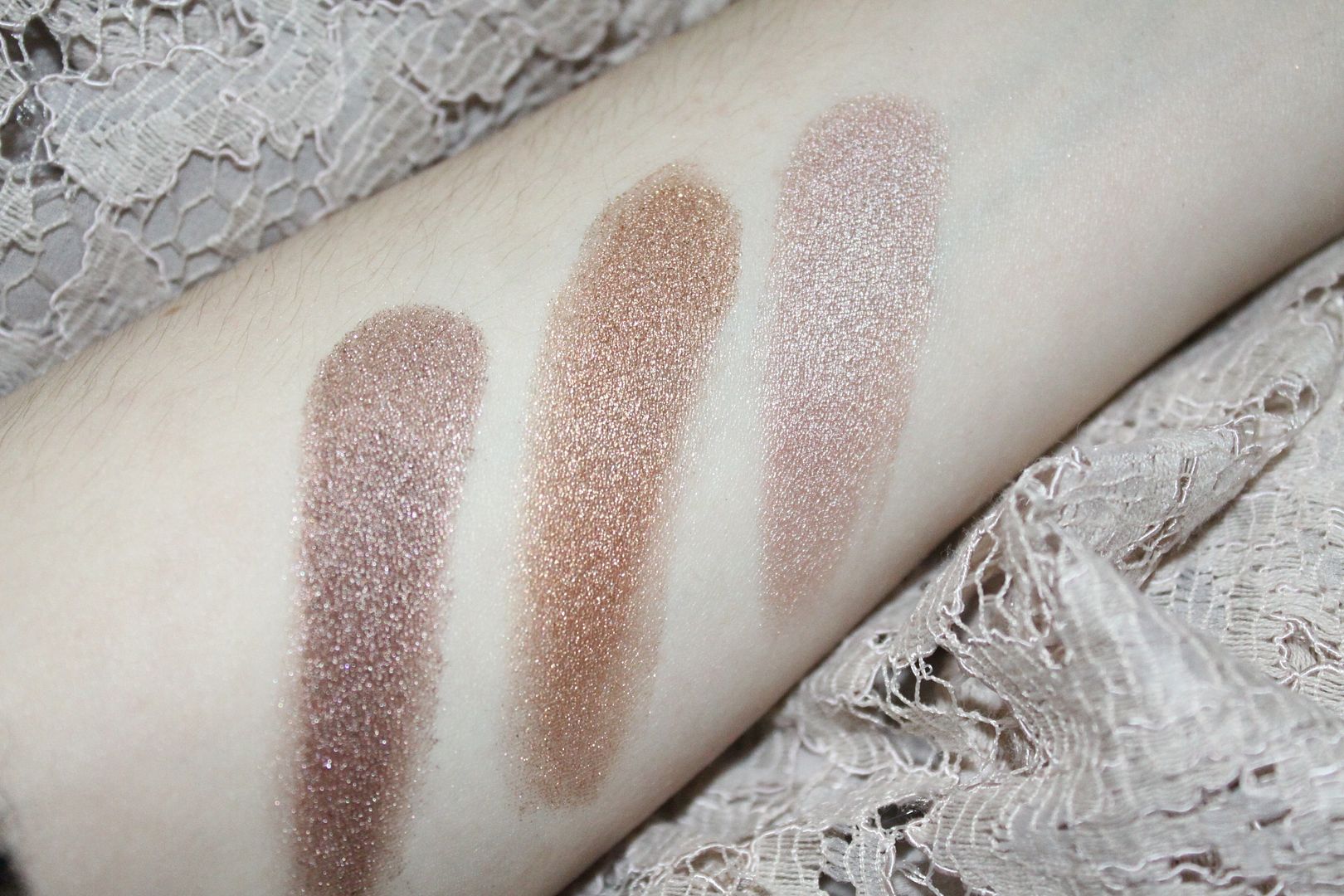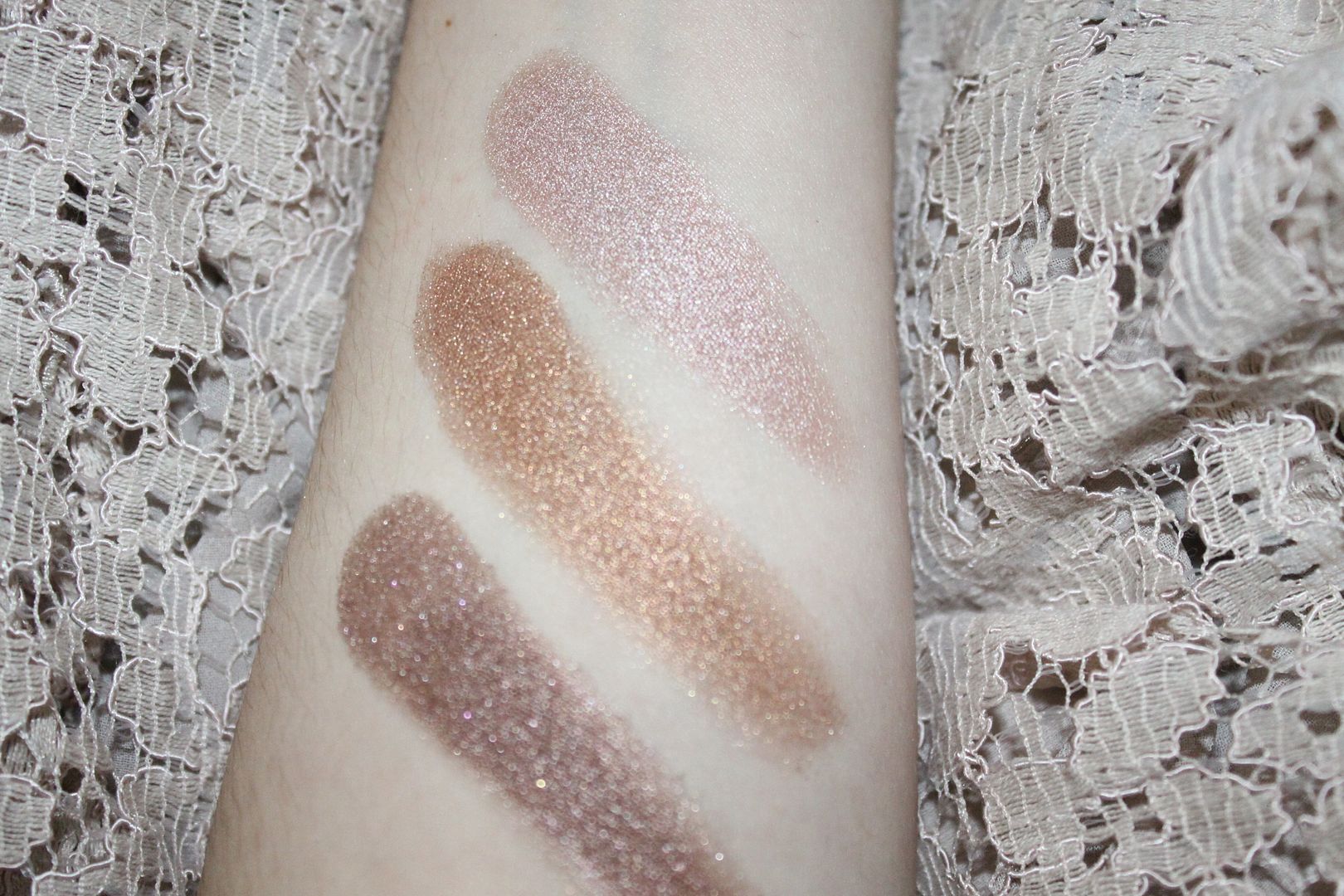 Triple Hit in LA Luxe | Look Beauty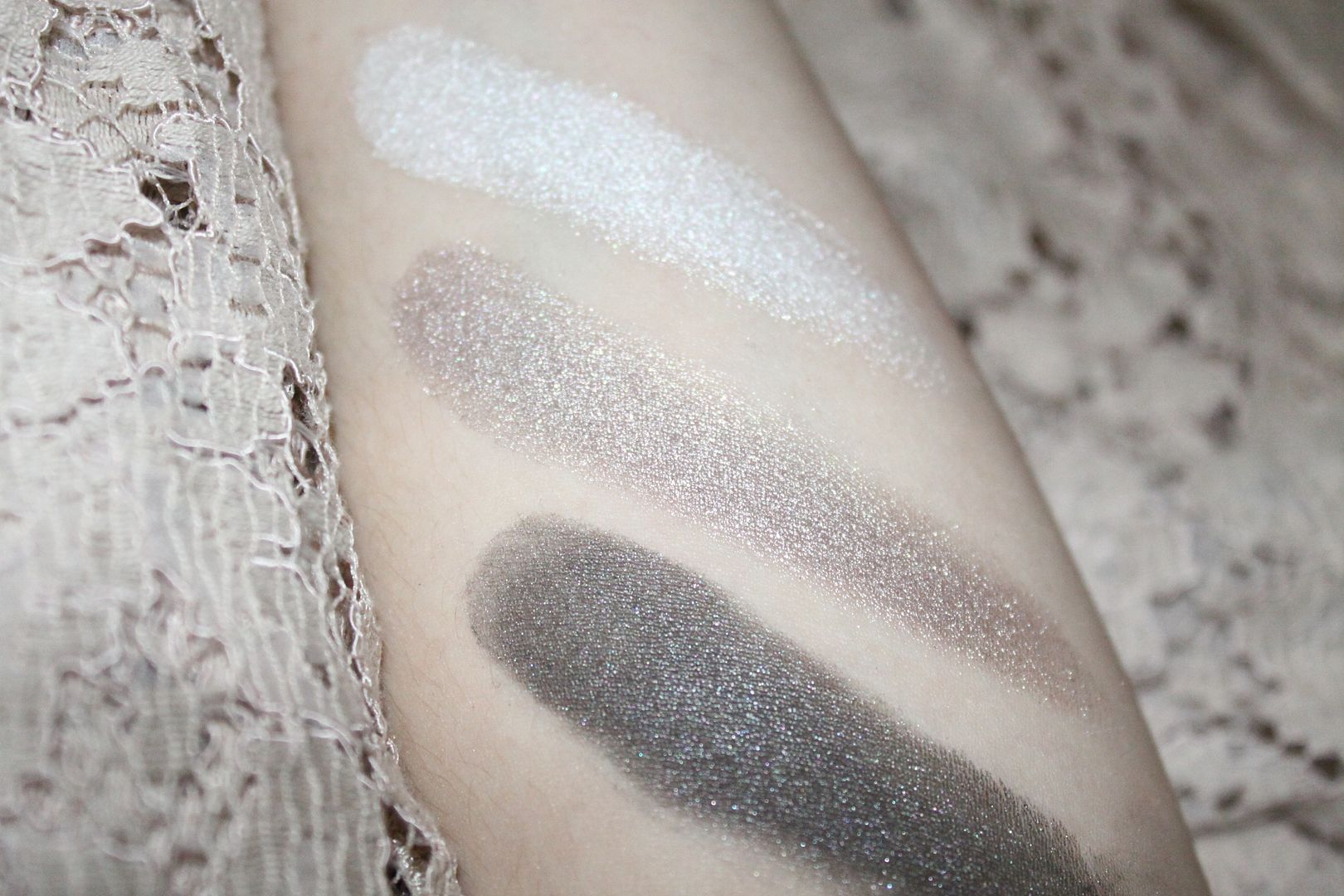 Triple Hit in Sexy Smoke | Look Beauty
How gorgeous is LA Luxe? Seriously? I've found my perfect eye at the moment consists of the white highlight in the corner of my eye from Sexy Smoke, then the soft peach glitter from LA Luxe under my brow bone and softly through the inner lid, followed by the sparkly gold frm LA Luxe all over the lid, then mixing a little of the black from Sexy Smoke and the taupe brown from LA Luxe together on my brush and blending through the crease. Gorgeous! Normally, I approach baked eyeshadows with caution because they usually equal fallout, or intense glitter chunks all over the top of my cheeks. But these do not do either, they have everything from your standard eyeshadow but in a softer baked version. I really love them, i'm totally not afraid to admit that I rate the peachy glitter just as highly as one of my favourite highlights - MAC's All That Glitters. Eeek! Bold statement...
The Triple Hit eyeshadows retail at just £7.50 which is an absolute steal I think. They also perform intensly when used wet, so do have a great multitude of uses. I am really loving these at the moment and think they're totally worth the money. Look Beauty isn't in every single Superdrug store yet but
they've got a list up on their Facebook page
of all the stores that are carrying it, and I do encourage you to get down to one and check it out! Not everything in the range is to everyone's taste, there are some bold and bright shades - but I think these ones are a good safe bet and should be in everyones makeup stash! They've earned a place in my makeup bag even, honoured.
I'll leave you with a picture of our photobooth fun from the blogging event!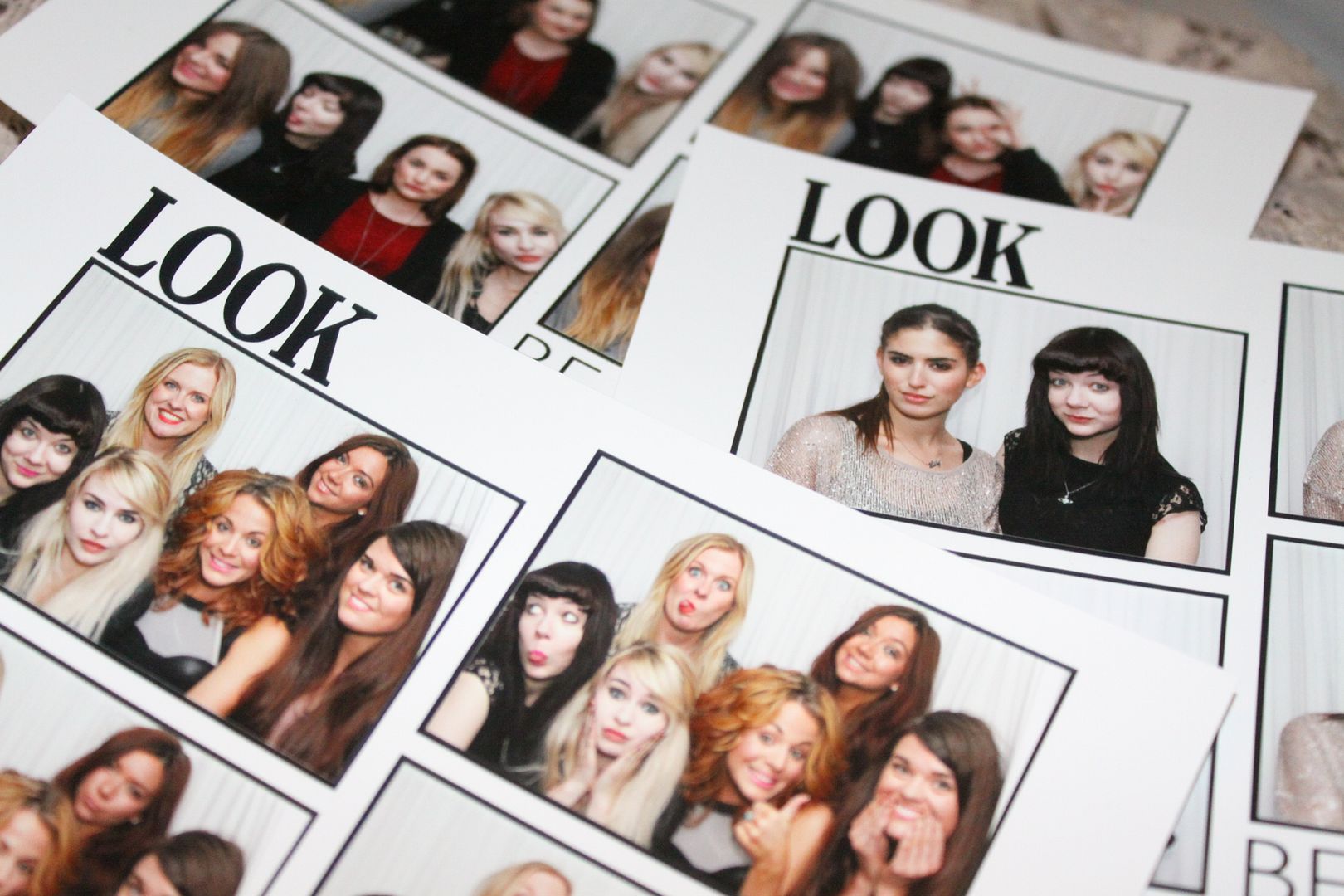 What do you think of Look Beauty? Are you loving these Triple Hit eyeshadows like I do? Or do you not rate it? How do you feel about a magazine making a beauty range, hit or miss? Let me know! Due to lack of internet i'm really missing blogging regularly (my posts have cut from 4/5 a week to 1 atm!) so I love the chatter!
Love, Zozo
x
Disclaimer: These Triple Hit Eyeshadows were gifted and not paid for by myself.