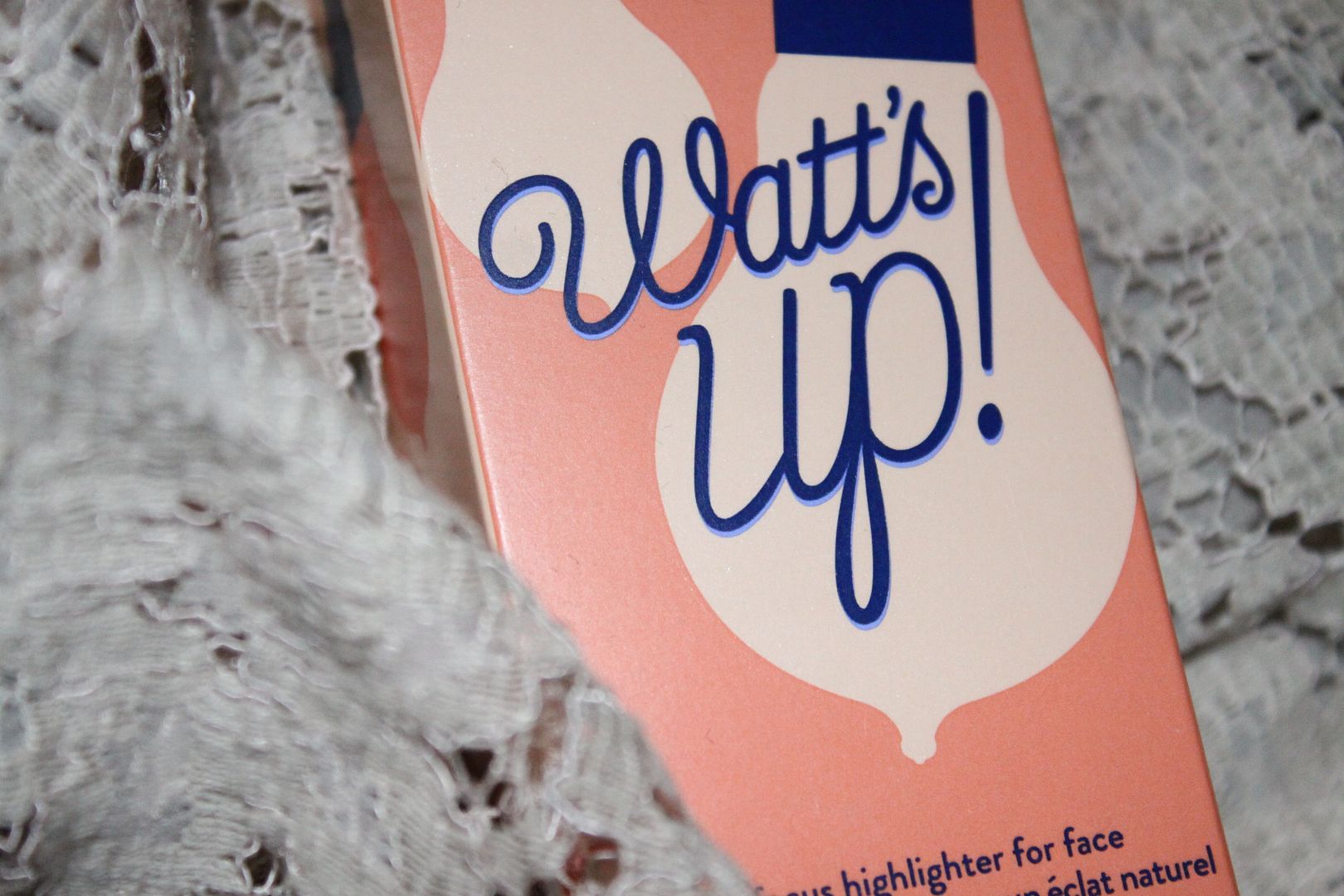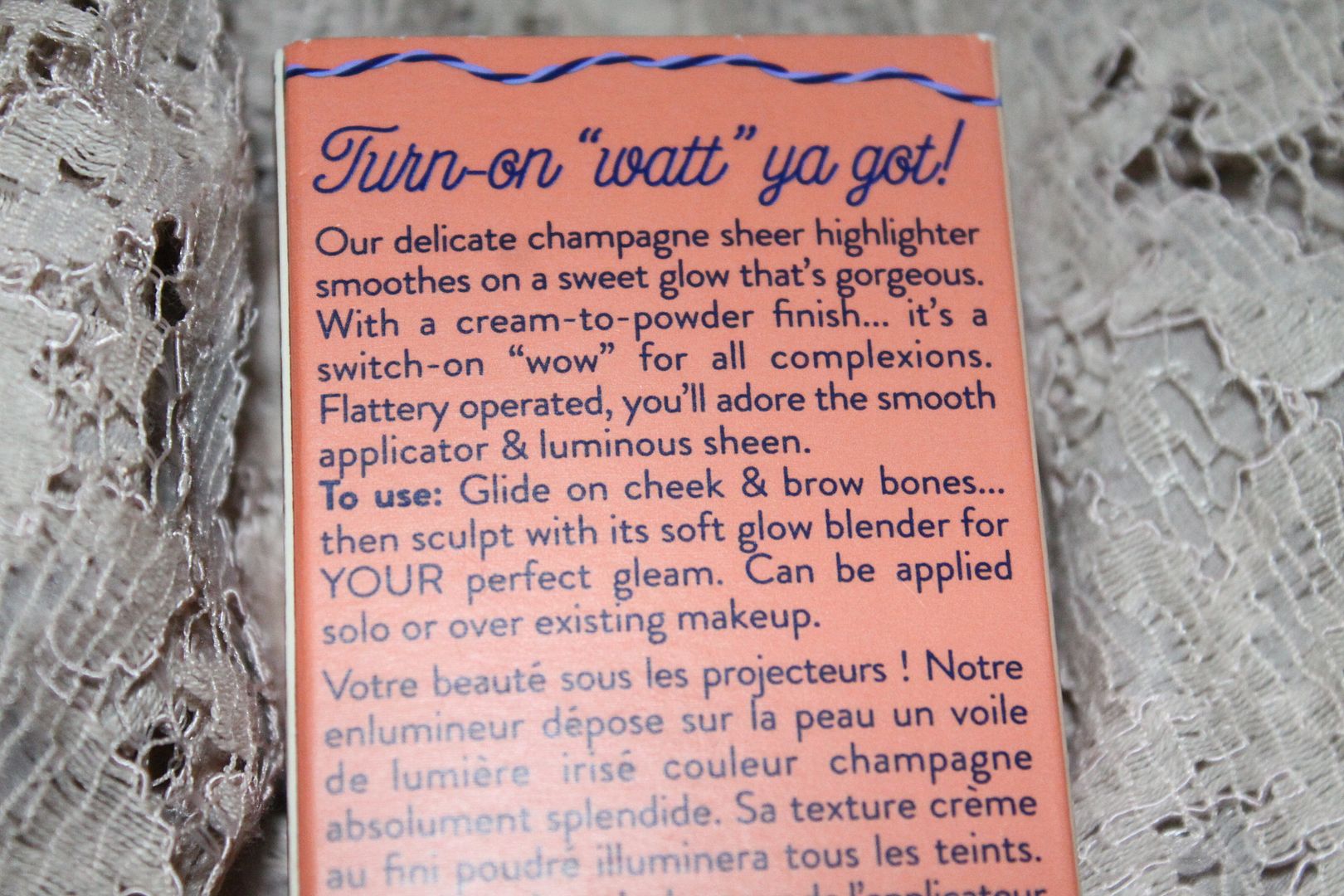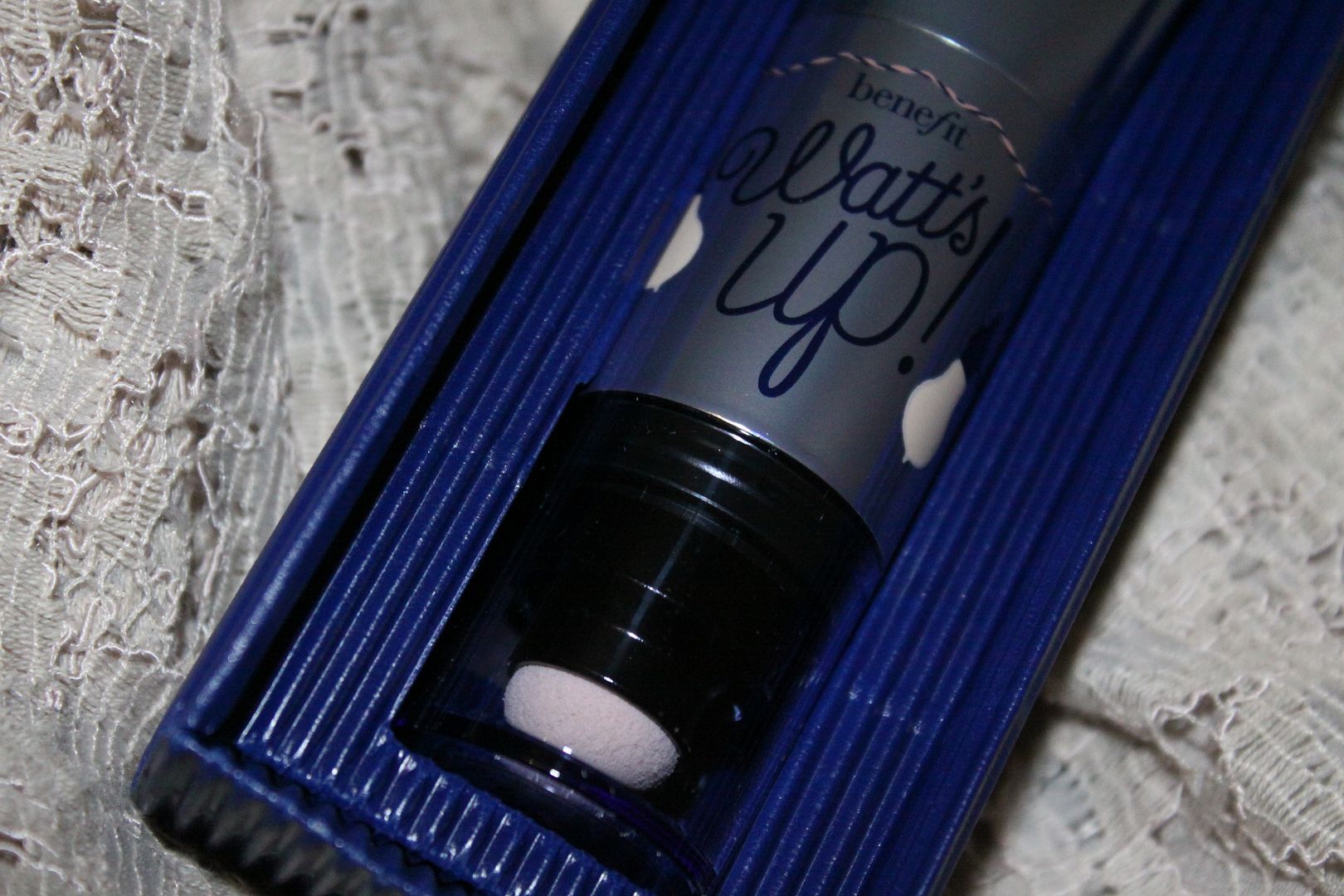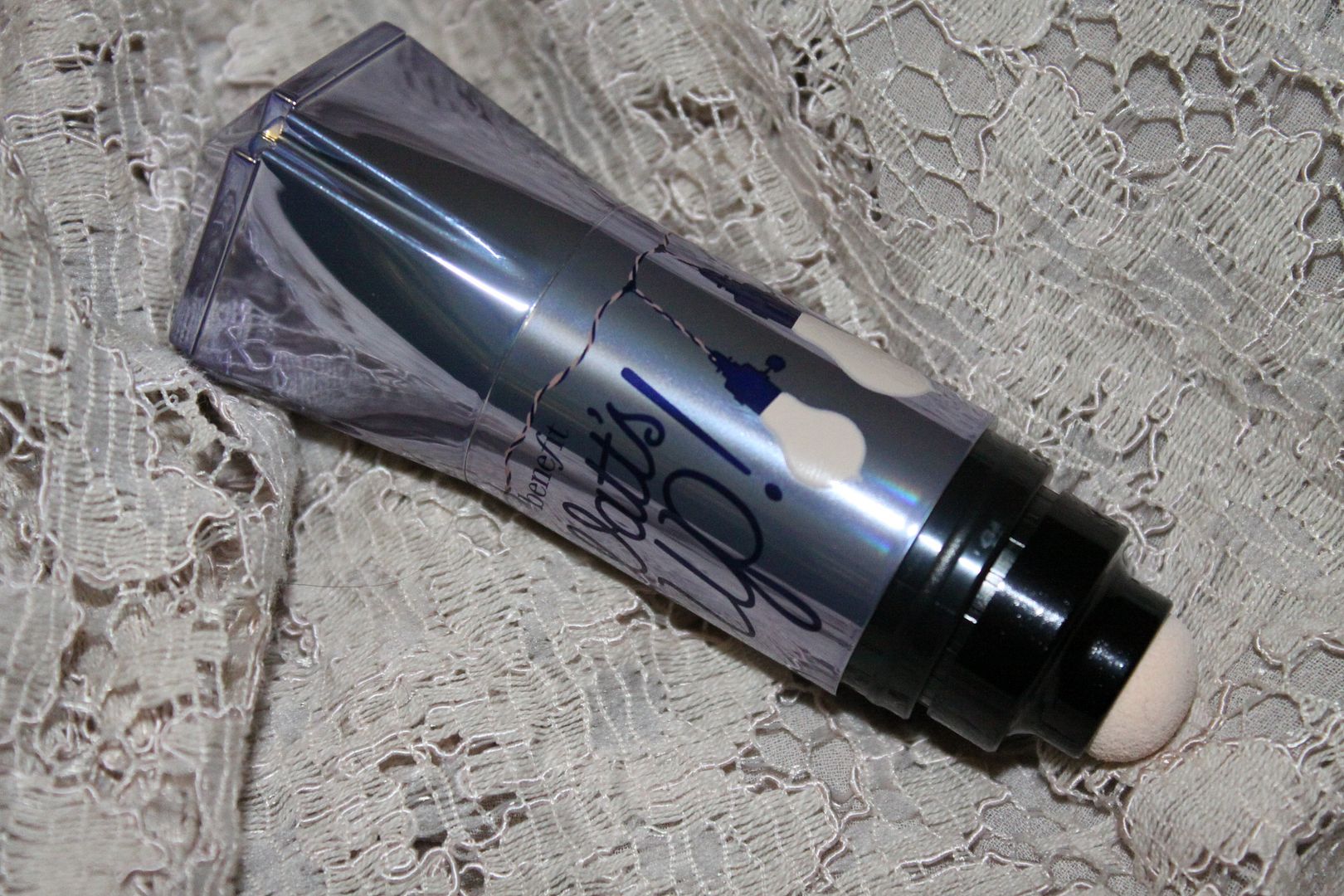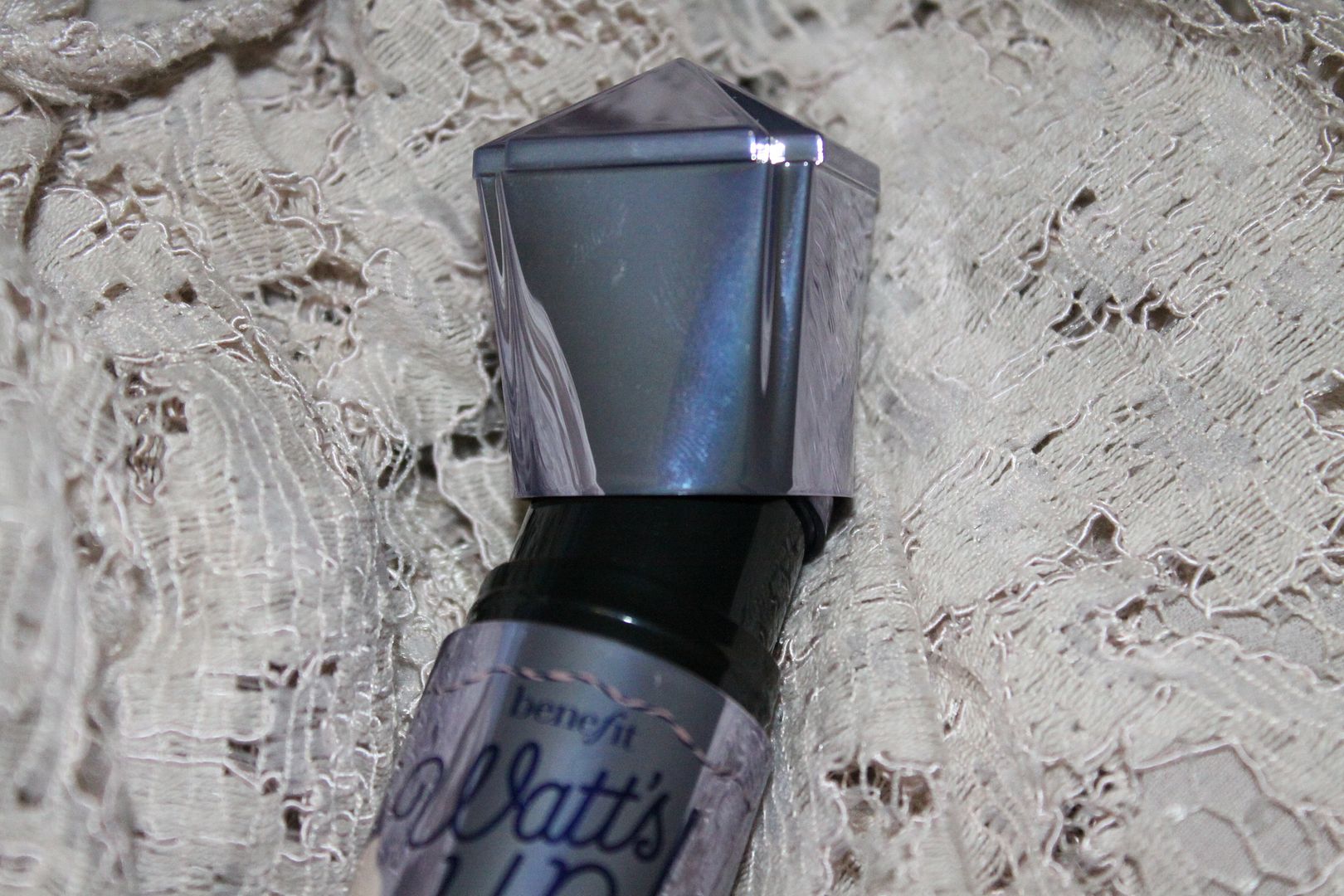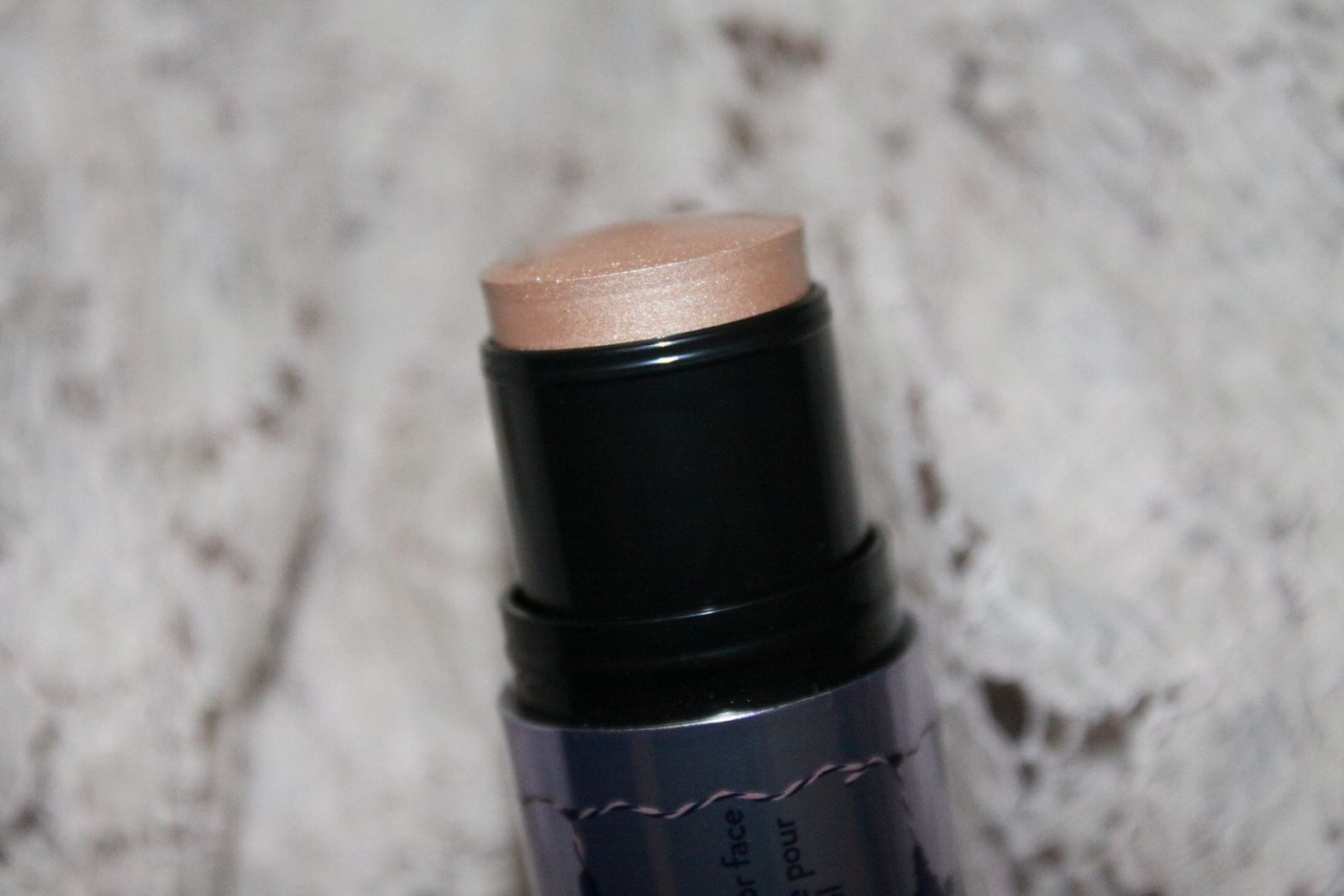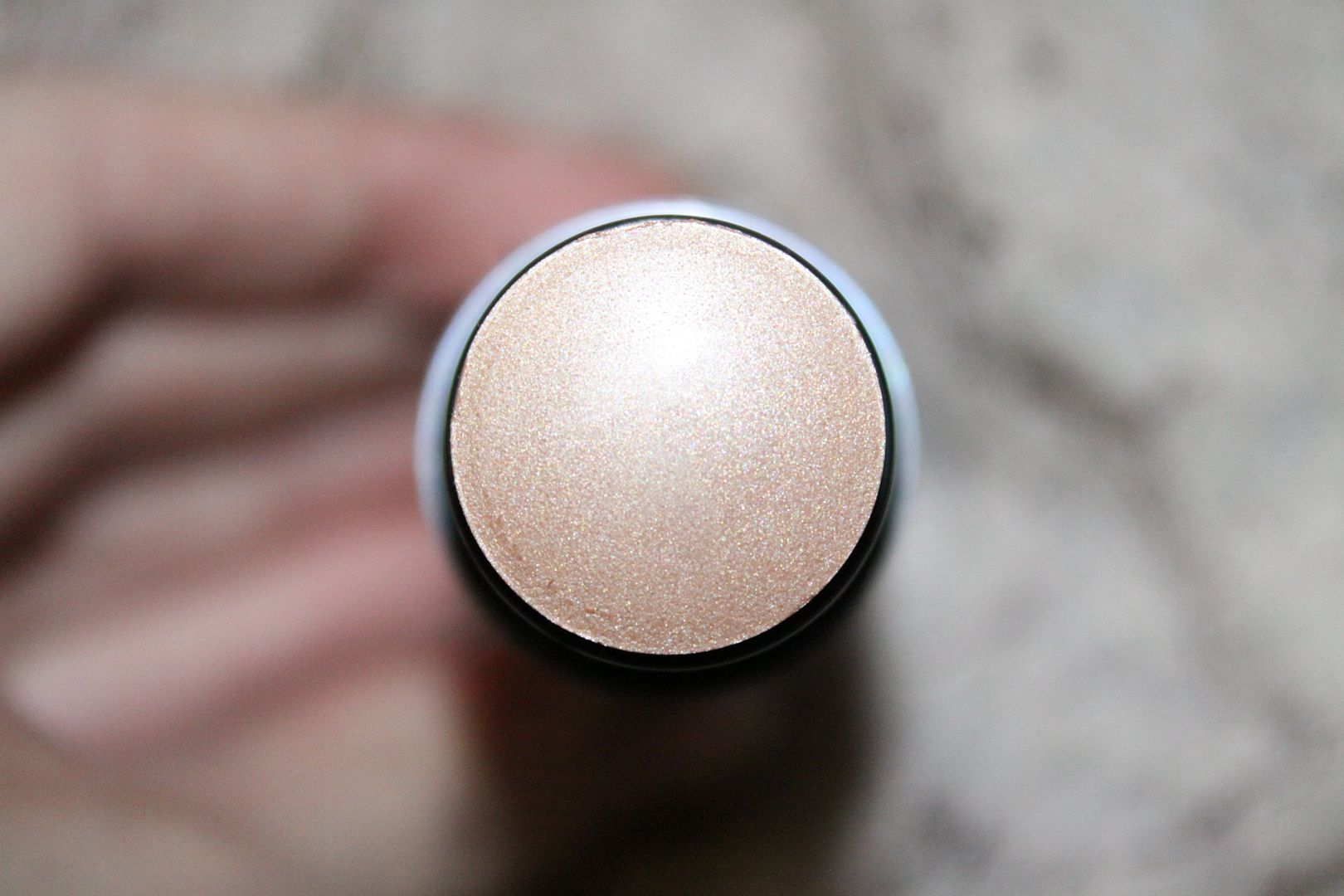 Benefit's Watt's Up Highlighter
I love the packaging on Benefit's Watt's Up highlighter, but I tell you now, it's a blimmin' nightmare to get in. I'm actually rather a lot like a man sometimes in that I can be found disregarding any sort of manual or instructions in favour of just giving it a bash and seeing how it goes. Usually cosmetics like this are quite straight forward - lid pops off, product comes out. Done. Sometimes there's a little screw mechanism sometimes there's not. Whatever. This little baby - looks absolutely beautiful but was like cracking the Da Vinci Code to get inside! I ended up ripping the sponge out, trying to twist things that clearly didn't twist.. gosh, once I figured it I felt like a right bloody fool but figuring it took much longer than it should. Anyway, to spare you the drama of ending up like that, you simply pop off the base (as shown in the photo) then the little blue lid, and then twist up the highlighter. The sponge is used to blend the highlighter into skin, but I personally didn't like the sponge, favouring my fingers for a more natural effect.
When swatched it's a gorgeous nudey/peach gold toned pearl effect that looks like this:
It's so pretty. It can be a little tiresome using white toned highlighters, although I like the effect on my pale skin it can be nice in Winter to warm up my face a bit using a gold toned highlighter. I loved the way this sat on my cheeks and I think it complimented my skin well. I was worried it might be a little orange, but it's not. One thing I will say is that don't use a lot of it - use it very sparingly! Use too much and you'll look like a glitterball. I'm also a big lover of tinted moisturiser instead of foundation, and I found this to sit really nicely on top of a tinted moisturiser too - can often be a worry with something a little slippier than foundation. It blended really easily and felt lovely on my skin. If you're a natural beauty, popping this on by itsself would bring a brand new radiant glow to your skin - especially on darker skinned ladies.
It dries to a cream finish and reminds me a lot of the NARS Multiples. It's got the same vibe about it. I love the Multiples, so that's no problem. I just really wouldn't recommend using the sponge, I found it to remove more of the product than actually blend - definitely better off using your fingers for a soft glow.
Benefit's Watt's Up retails at £24.50 from Debenhams, Benefit stores and online
here
.
I do think it's expensive but you do get what you pay for - these types of products do last a long time. You probably can find a powder version for much cheaper on the high street, but it wont quite give you that dewy finish that this one does so well. Plus, once you've cracked the code - the lightbulb is super cute!
What do you think of Watt's Up? Do you own it or do you think it's overpriced? Do you like products like this or are you a powder highlighter girl? Do you even use highlighter/all over glowy products at all?!
Love, Zozo
x
Disclaimer: Benefit's Watt's Up was provided for me for consideration by Benefit. They didn't provide any instructions for how to work it though!