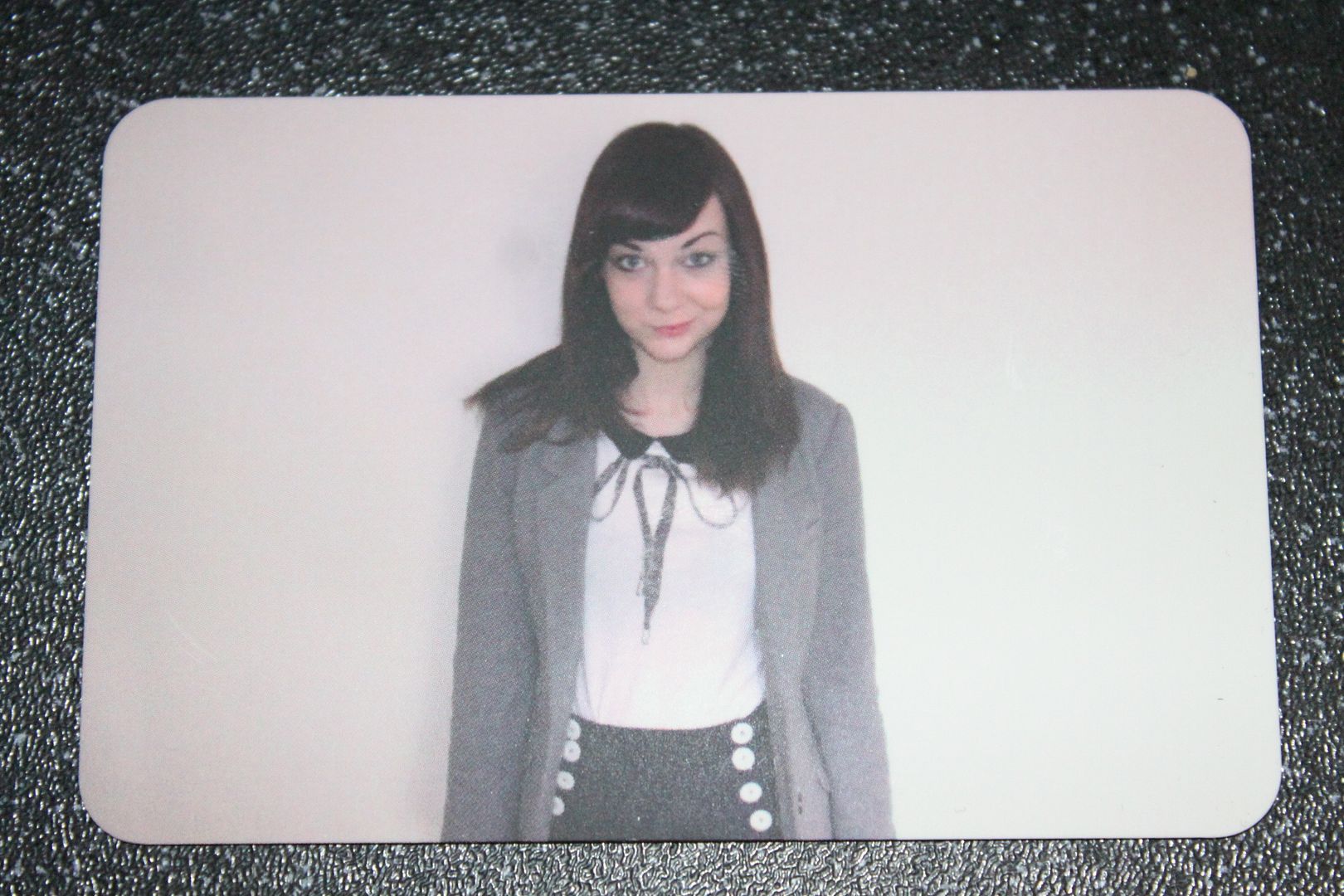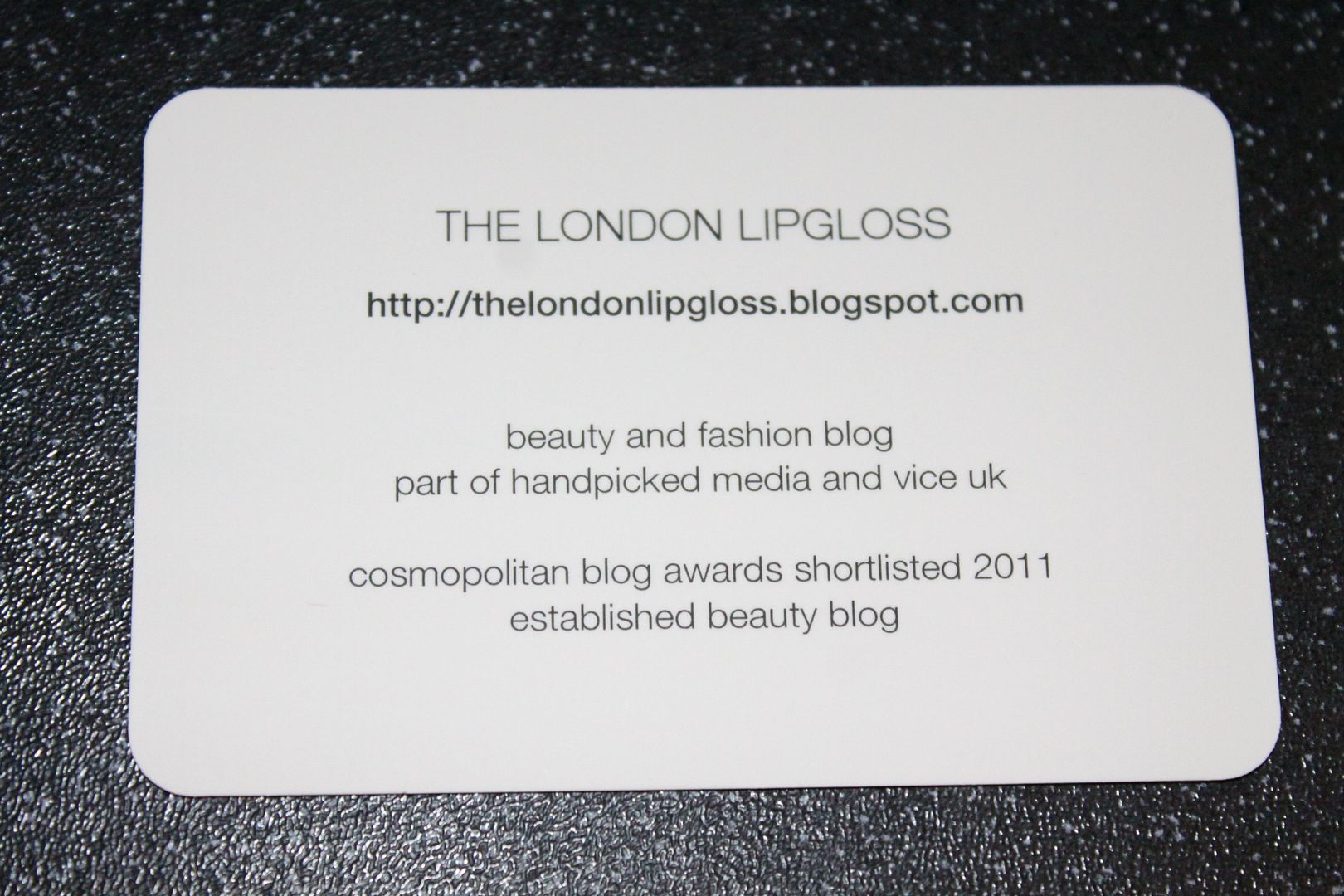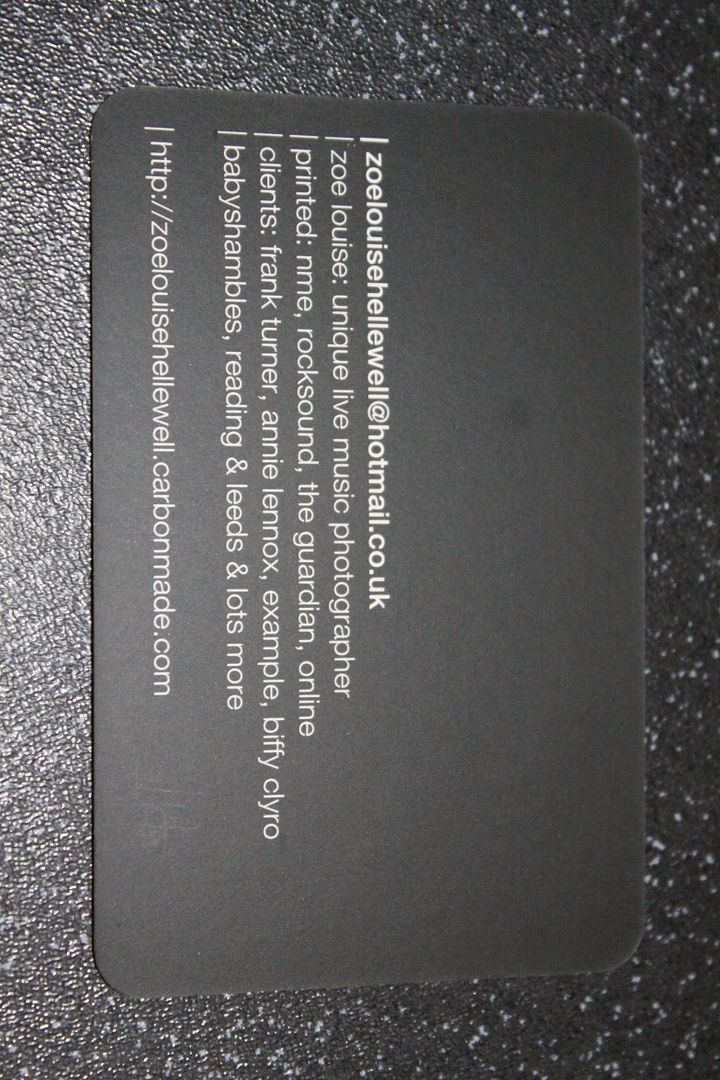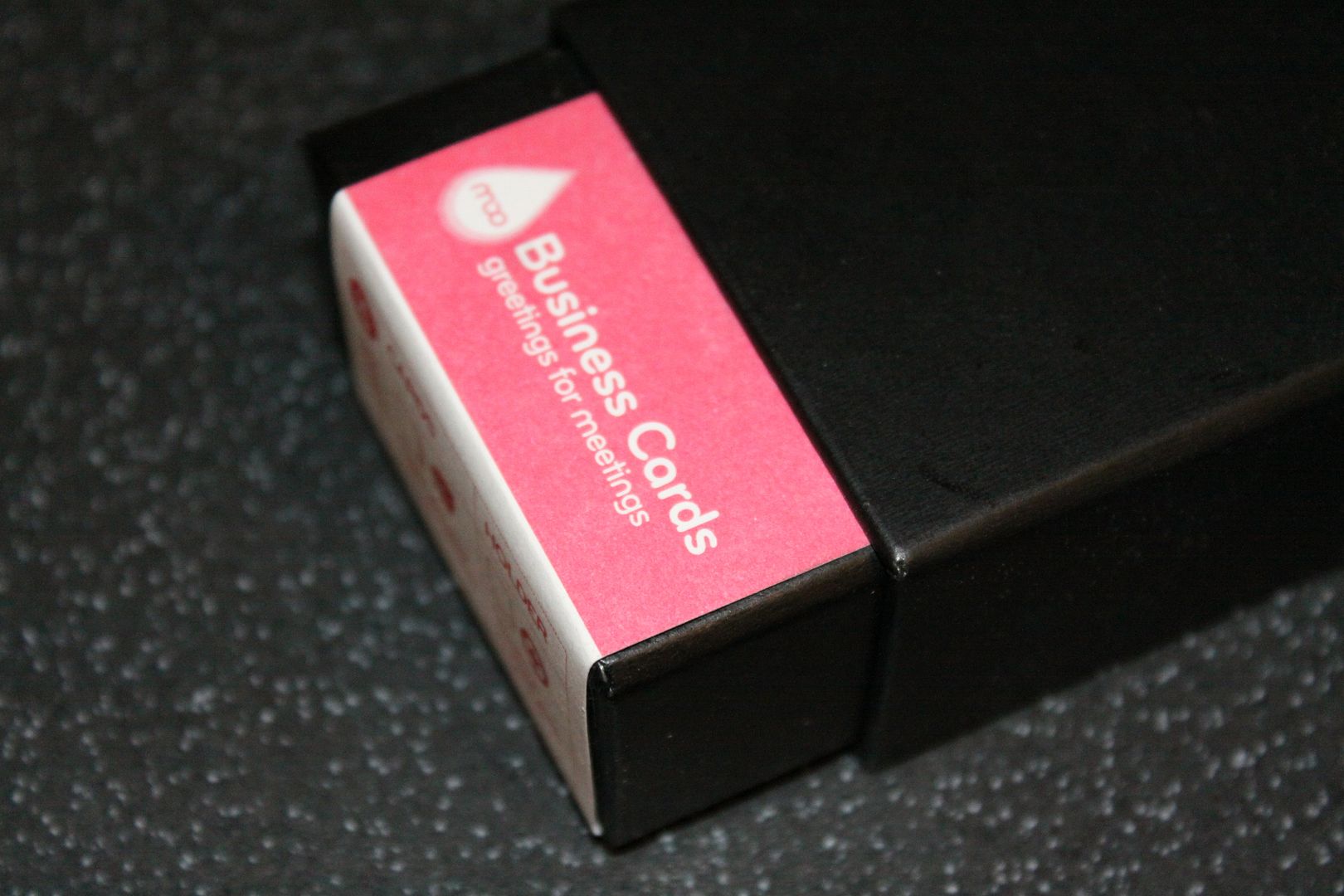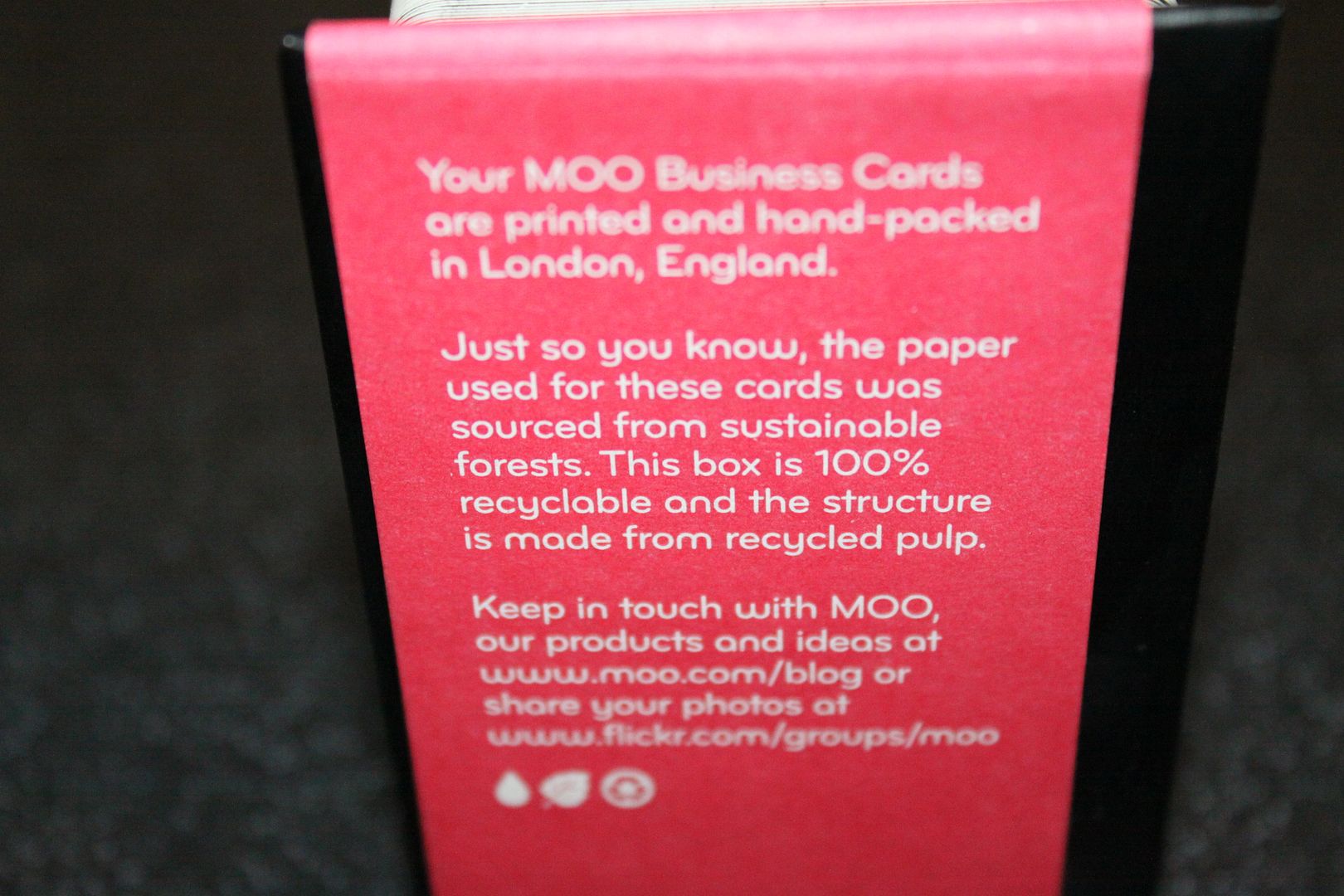 I'm going to be writing a couple of these geeky posts dispersed between normal ones, all related to blogging but also a little geeky side to blogging too. I talked at the TOWIB event last week about Photography and it seemed to go down well and also made me realise that I can actually put my geeky knowledge to good use and hopefully pass on some tips! I very much often find when i'm out and about at events and networking i'm asked for my business card. I usually always reply with 'oh gosh no I don't have any, sorry' - which is a huge shame because i'm missing out on potential networking and future partnerships, also jobs in photography! I never thought once as a blogger i'd be asked for a business card but I guess as things expand and blogging becomes more forefront of a companies agenda, it's understandable that they'd want something to remember you by and easily check your blog on later. So I trundled off to moo.com and ordered myself some business cards!
I ordered two different kinds, one for my blog and one for my photography outside of my blog. Incase you're not familiar with me I'm a live music photographer for record labels and bands, but it's very much come and go and I rely on networking to get more work. I never really thought business cards essential for a blog but as your blog grows and grows, it's turned out to be something that can be a great tool in helping people remember you and why your blog should stand out. Inspired by clean, simple designs (I love this style) I made a blog business card simply with my face on it. Why? Because no one else has my face. I figured there were a million other beauty blogs out there, all with photos of lipstick and makeup and well, makeup artistry, and a million other fashion blogs out there - and a million blogs with people in the same clothes. (Damned high street!) So I figured, the easiest way for me to stand out and for people to remember my face at events and remember my name, I stuck my ugly mug on the front. I didn't really want to, and i'm not in any way trying to be some sort of narcissistic bellend, but my logical thinking was as above.
I then just put in some simple words about my blog, the credential that I was nominated for a Cosmo award (I went ahead and printed them with nominated because I genuinely am so sure I'm not going to win lol) and just a few lines about my blog. But more importantly, the url, big, and bold and in the middle.
My photography cards are very similar, the front is a photograph I took when I worked for Biffy Clyro as I felt it was the most interesting and dynamic photo to put on the front of a card. The back is very similar to the blog one, with a link to my work online and my contact details bold and easy to spot.
The biggest thing I felt about them was that I wanted to make them stand out, and make people remember them once i'd left them behind. I did that by adding rounded corners (not many people have these) and making sure they were printed on a good, thick, soft matte finish card. Again, most people plump for flimsy thin card - these feel different to hold.
I did pay more for them, around £30 for 50 of each design, but they are worth every penny, and at the end of the day these are two of my modes of living and you can't really spare expenses when it's your potential future at stake! That's how I felt anyway. I figured even if I got one photography job off the back of these business cards being passed around i'd make that £30 back straight away!
In terms of blog networking, they're priceless in that they get your name out there in an effective and unique way. If you want your blog to be one of your modes of living or you just want to get a bigger readership, these are so valuable for you to help distinguish your blog from the others. I plan on showcasing these for the first time at the Cosmo Blog Awards on Wednesday and I look forward to hearing what you all think, especially
Lily
- my biggest design critic! :)
I'd recommend
moo.com
for their printing, but not for their delivery service. They guaranteed me they would arrive by Wednesday (I ordered Sunday night) and they didn't arrive until Saturday. I'd relied on having them for then and I was very disappointed they didn't arrive in time. The printing and card are lovely and I can't fault them, but i'm a little put off by how long they took.
What do you think of my business cards? Do you agree and think they're effective for helping your blog? Or do you think they're a waste of money? Have you ordered from moo.com before?
Love, Zozo
x
Disclaimer: The moo.com business cards were paid for entirely by myself but if you have a high Klout score they give some to you for free (I think this is still running) - mine was 1 point out, dammit.