I love a good Illamasqua sale. Their most recent sale had me rushing online and in stores to purchase something i've always wanted to try from them - their cream eyeshadows. I'm a huge fan of their cream pigments and wanted to see how these faired and if they were just as easy to use. They come in the same pretty little pot size as their powder eyeshadows and are intended for use as a base for eyeshadows. They're highly pigmented and really creamy and soft to apply. I have been using them under eyeshadows for definite, on their own they can sweat a bit and crease - especially if you're wearing them for a long day.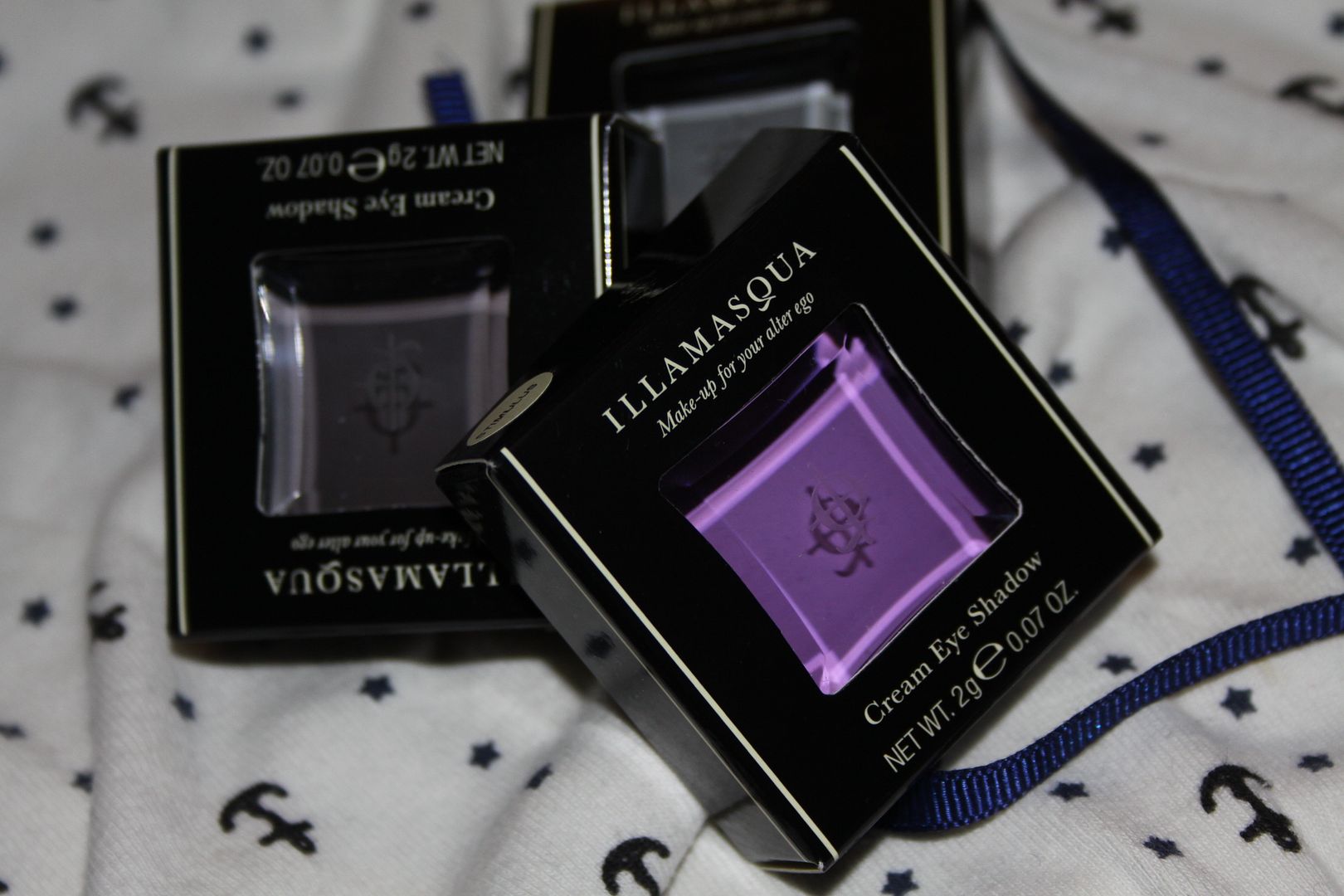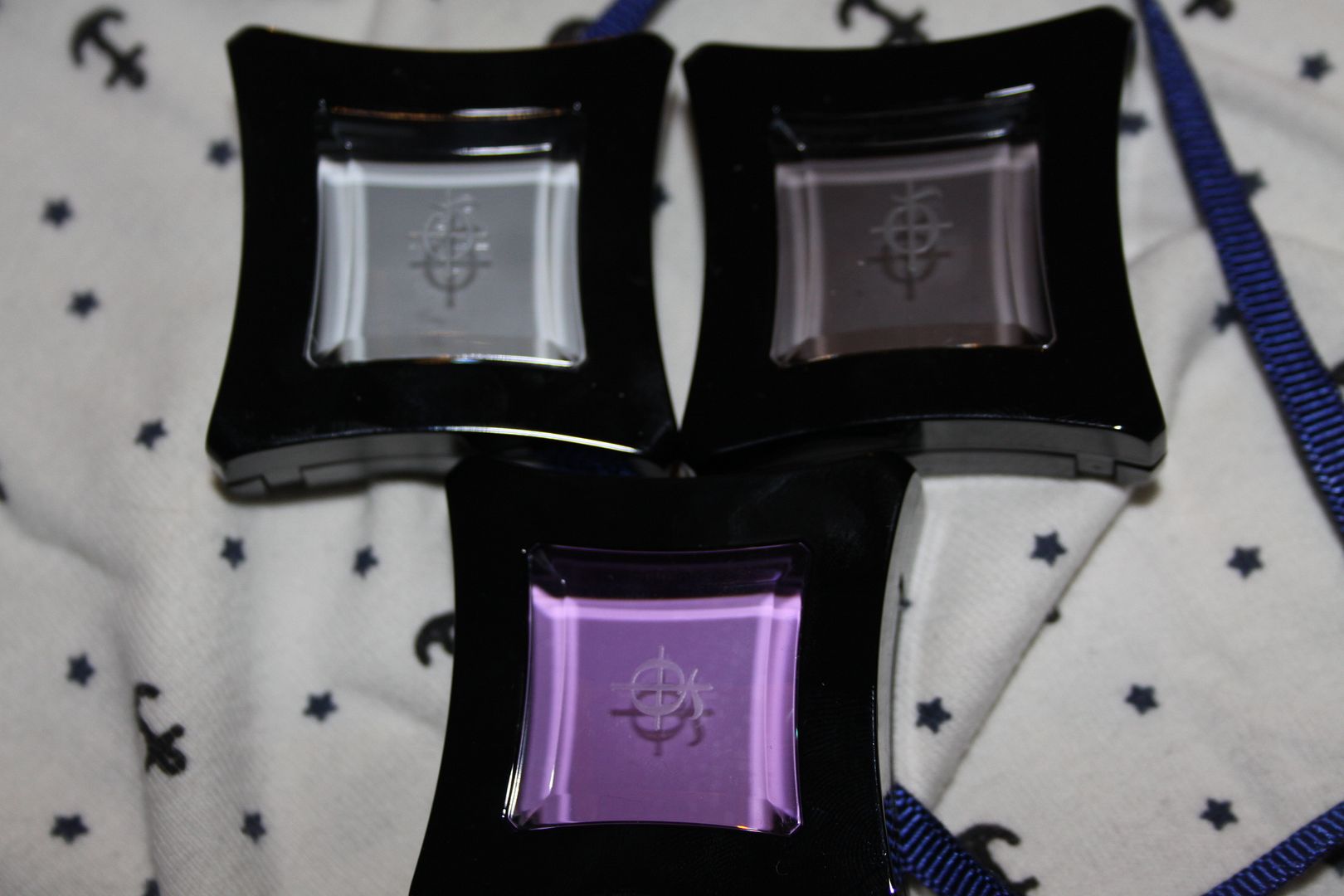 I bought three shades, Thief, Engulf and Stimulus. Here's a closer look at the colours I chose: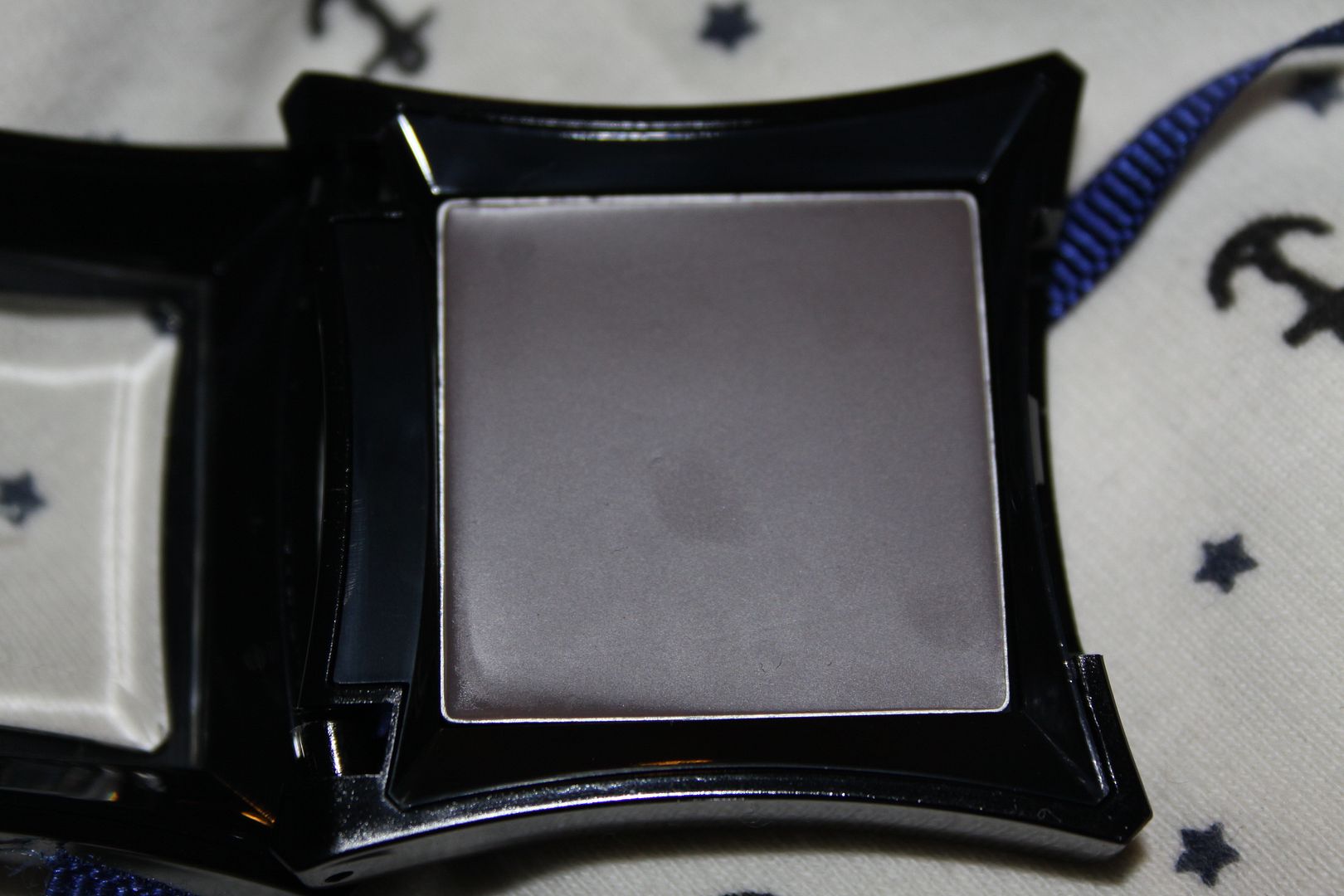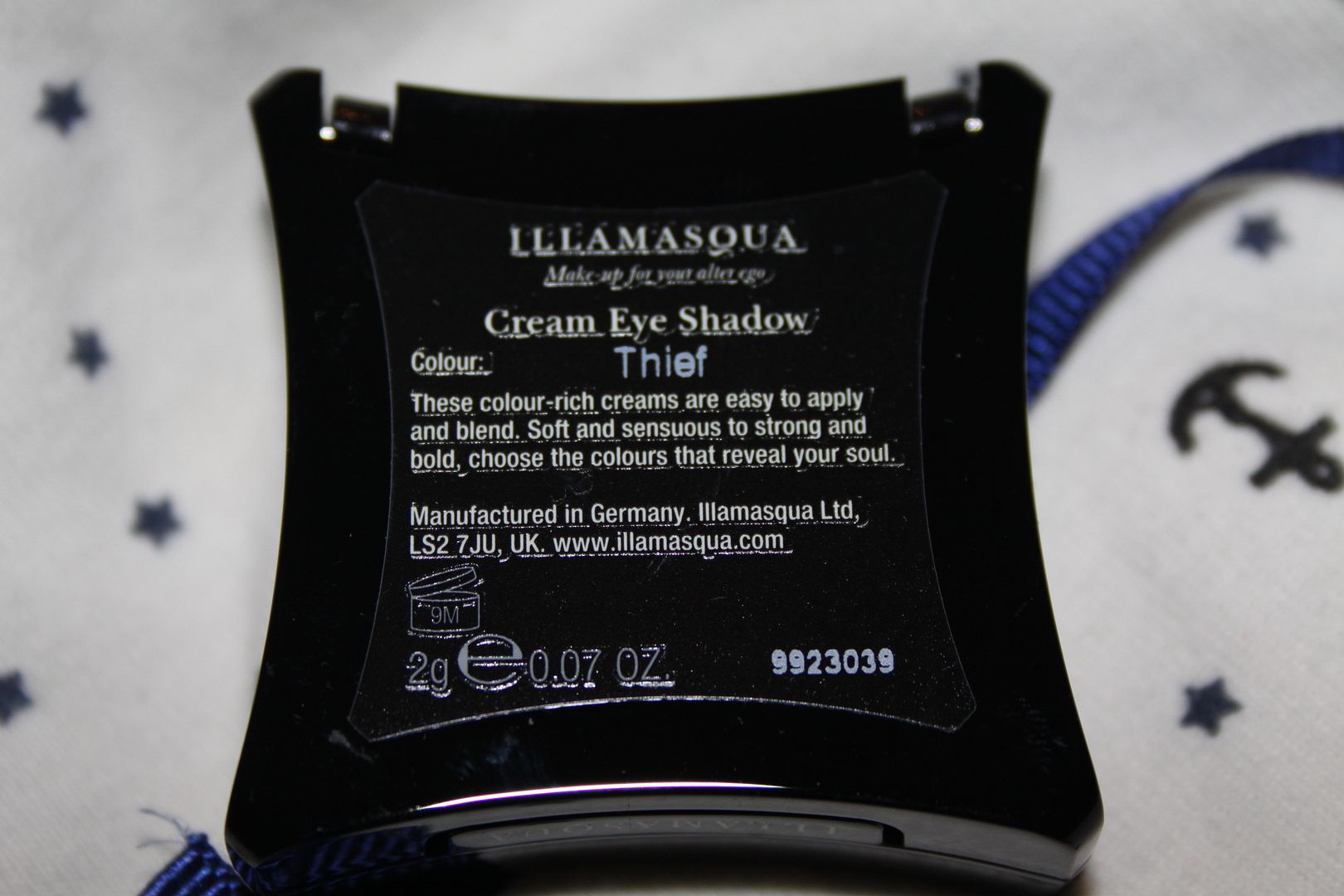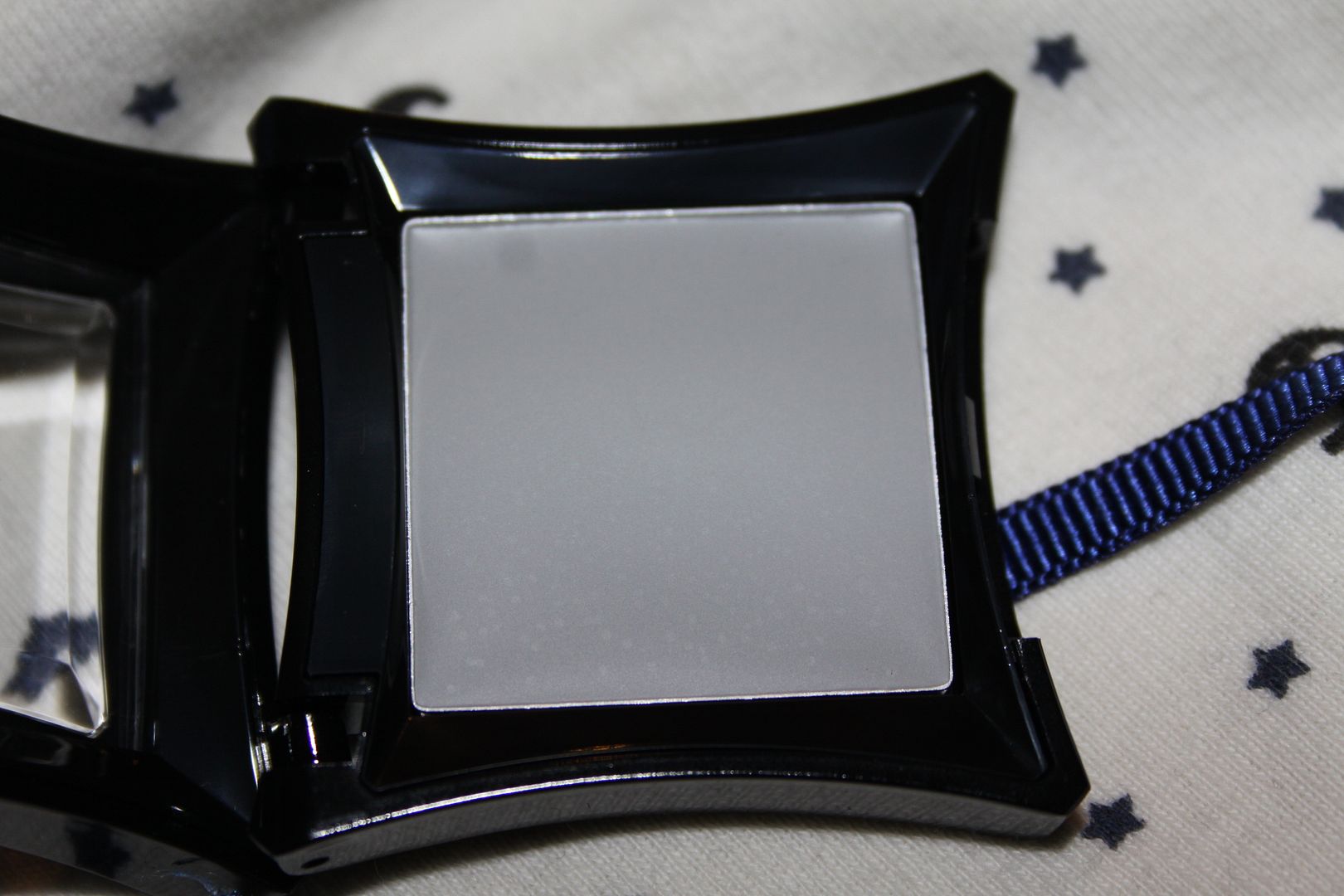 I found the best way to apply these to the lid was with my fingers, if i'm honest. I found that I could pick up just the right amount of product, place it on my eyelid and not bombard the lid with too much. If you do it's more likely to clump and crease, so a thin layering is all you need. Luckily they're so pigmented you only need a tiny touch for it to show. I applied it just to my main lid before applying my eyeshadow over the top. The best thing about them is how they make eyeshadow colours (at risk of sounding like Elle Fowler) 'pop' ! Because of the strong cream base, they make the perfect compliment to pigments too. I used the dark grey/brown one - Thief - underneath my new Illamasqua pigment Zeitgeist and it made the pigment so strong and perfect for a smokey eye. It's just like glue and glitter really, glitter stays perfectly in put with the help of a good glue and that's the way I see these cream eyeshadows - pretty coloured eye glue!
They come in so many shades it was impossible to choose but I went for ones I felt would create the best base colours - I think if you're looking to buy them that is the easiest way of deciding. I wouldn't use these as single eyeshadows because unlike powder they don't stay put all day. If you use a good primer they will stay put for longer but they still crease - hence why they need setting with a little powder eyeshadow. Don't cake the powder over the top either because it will create a big lumpy mess and will also crease slightly - not as much, but still slightly. The best way is to use your finger, a tiny bit of cream eyeshadow, then dip your finger in the powder eyeshadow and pat it on gently. Once you've coated the eye then you can blend softly with a blending brush into the socket and crease cut.
Here's some swatches of the cream eyeshadows that I picked, in the same order as above with flash and then without:
You can see how pigmented they are! I was very fortunate to pick these up on sale for just £5 each but they normally retail at £15.50 each which seems a little pricey I know but they are staples for your makeup bag. If you're a makeup artist they are so staples for your kit and I believe they are fab.
I will be totally honest, I do prefer the consistency of my cream pigments by Illamasqua - just because they seem thicker and much much more pigmented - but I think these are still incredible and they've revolutionised the way I apply eyeshadow as I don't ever do an eye look without one of these as a base now. The thing is, even though they're £15.50 they are great quality and you can buy cheap ones but in my experience they just crease the second you put them on. Use these properly and you'll have crease free eyes, I do this everyday for work and when I go home yes it's a little mushed but it's still crease free, and that for me is the biggest selling point.
You can buy Illamasqua's Cream Eyeshadows online at
www.illamasqua.com
and in store.
What do you think of Illamasqua's Cream Eyeshadows? Do you use cream eyeshadows as a base? Had you heard of these? Did you too get some in the sale, let me know what you think, I LOVE getting your comments and tweets!
Love, Zozo xxx
Disclaimer: These were all purchased by me with my own money and yes I was super savvy and got all three for £15 in the Illamasqua sale, it pays to sign up to newsletters folks!
Don't forget you can tweet me about this article
@londonlipgloss
.