If you're not familiar with Californian brand KMS you soon will be, as their entire range has taken a very impressive overhaul in terms of design. A lot of their products are the same but there are some
new products, 12 new products, and some of them are just fab. I was invited along to their relaunch party and couldn't wait to learn more about KMS. I used to use their products when they were in the old white packaging and now seeing the new packaging I can't imagine the old KMS at all, this suits them far better and was a much needed overhaul.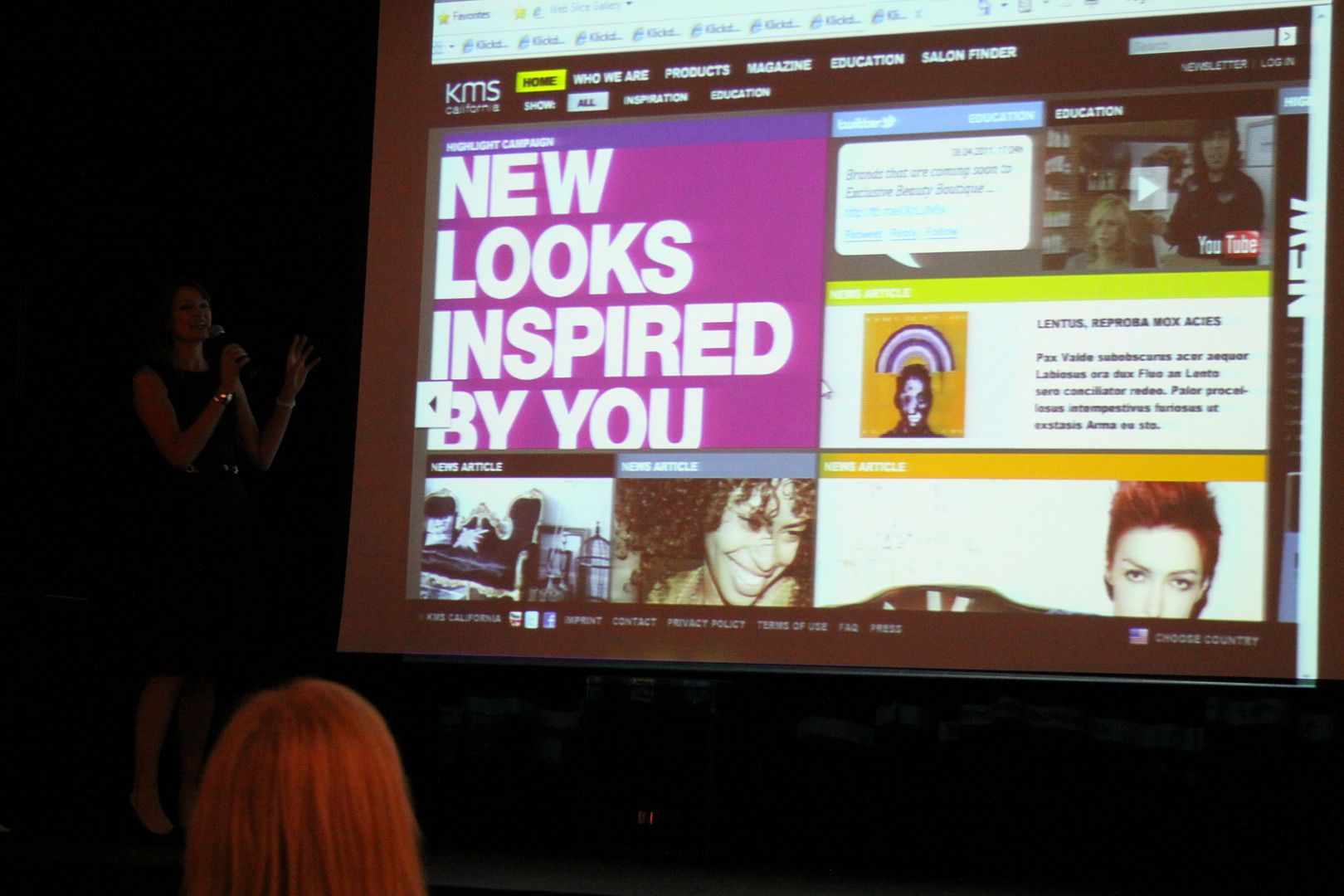 KMS is, as they say, 35 'years young' this year hence the rebranding. It's new packaging is bright, bold, and gets to the point. Something about KMS i've always loved is it's individual needs, the fact that their collections are so broad they cover so many different hair types and help create individual style. KMS wants to help reflect personality and stand out from the crowd and I think now they do just that.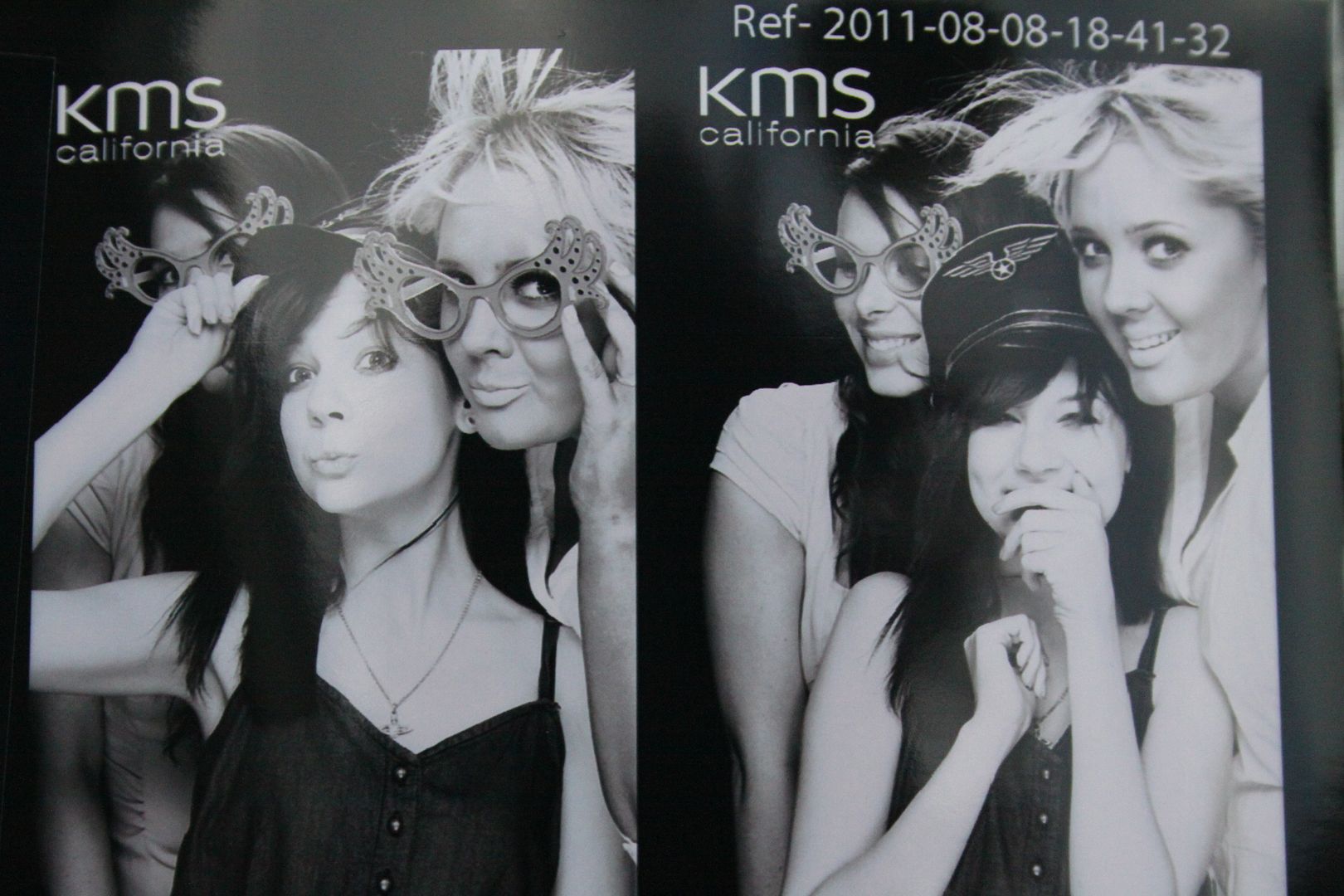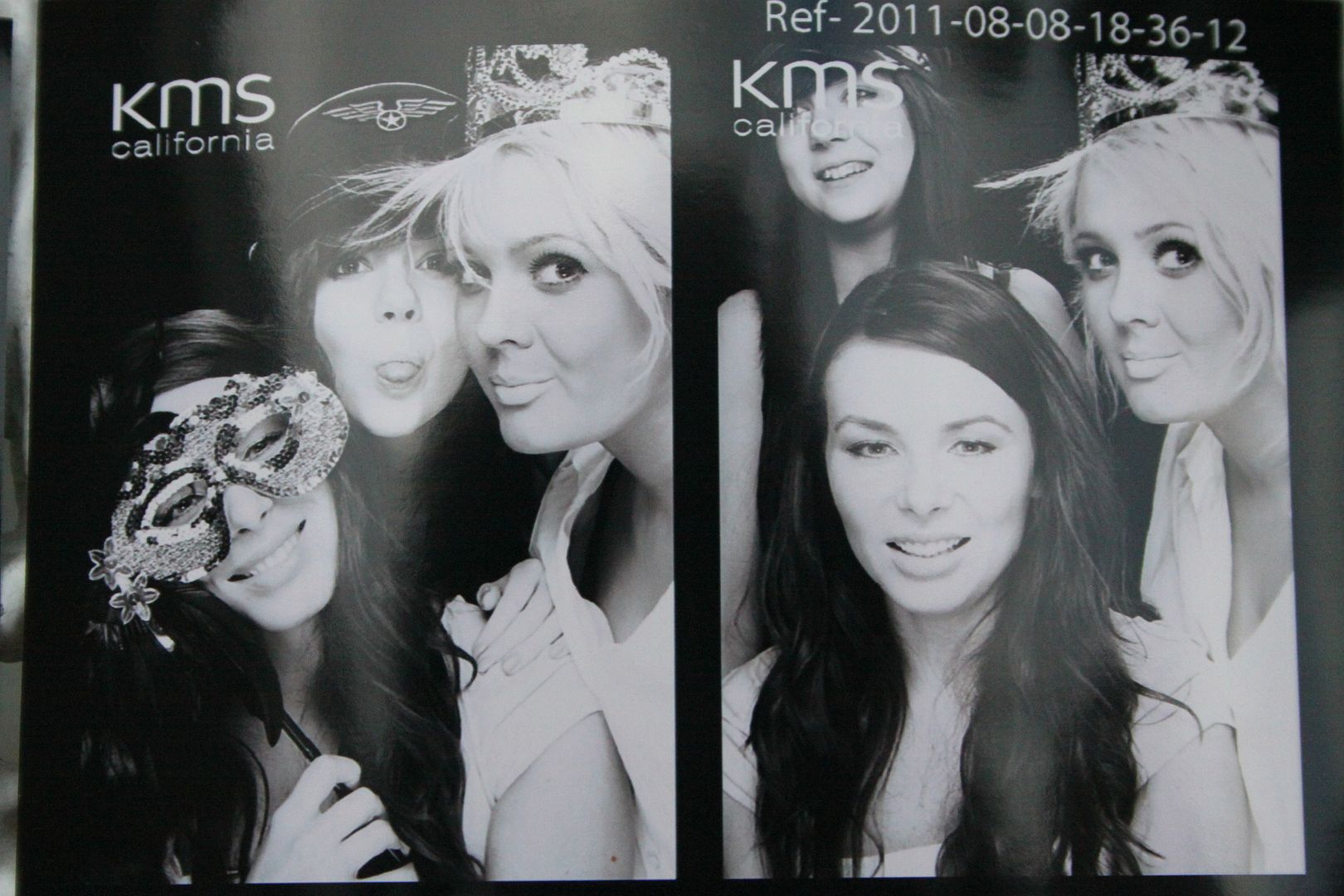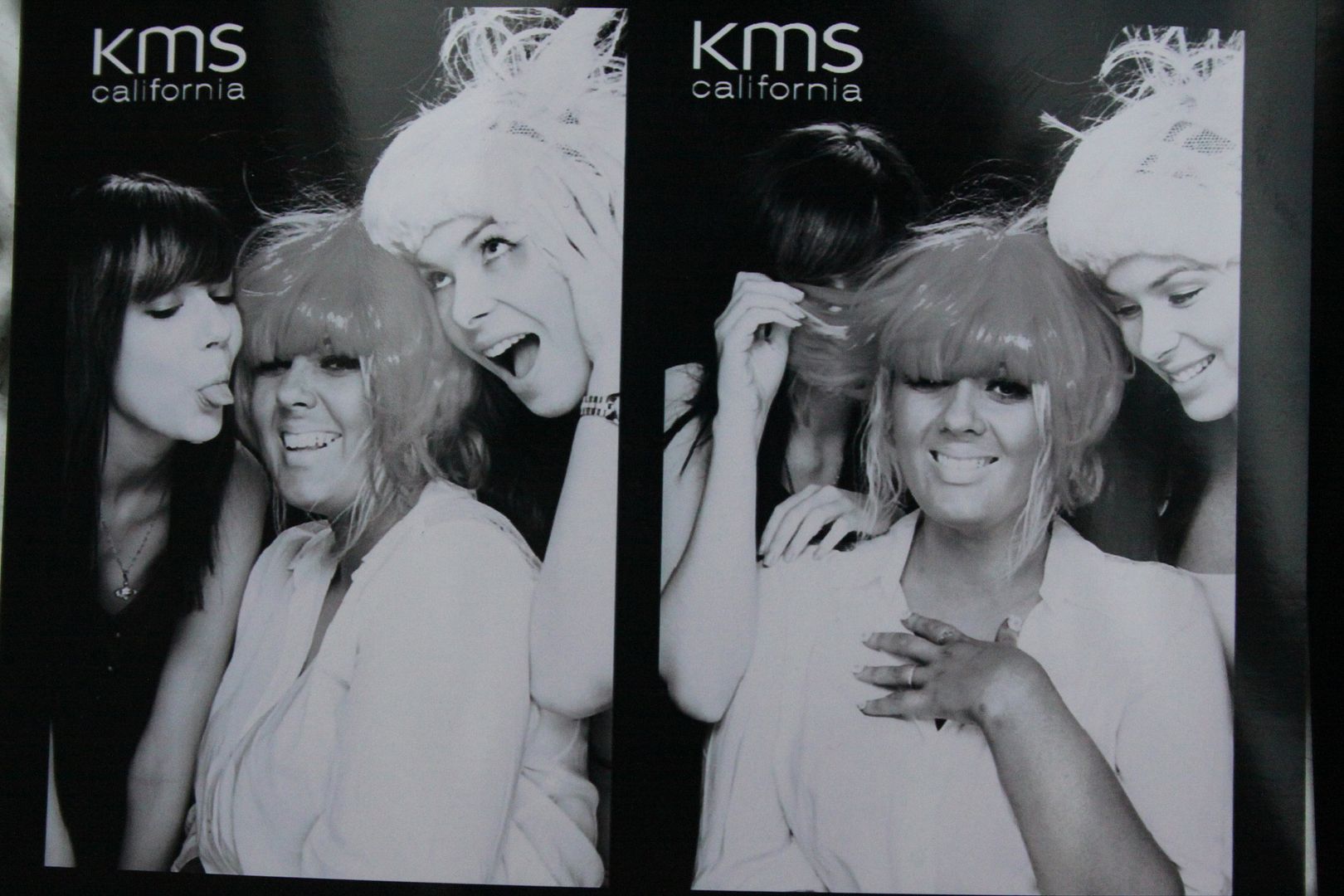 The event was lovely and part of a bigger hairdresser competition event, meaning there were lots of lovely hairdressers on hand to style us up! First Lu, Natalya and I got into their photobooth for some serious wind machine pouting before Natalya and I went and got our hair styled: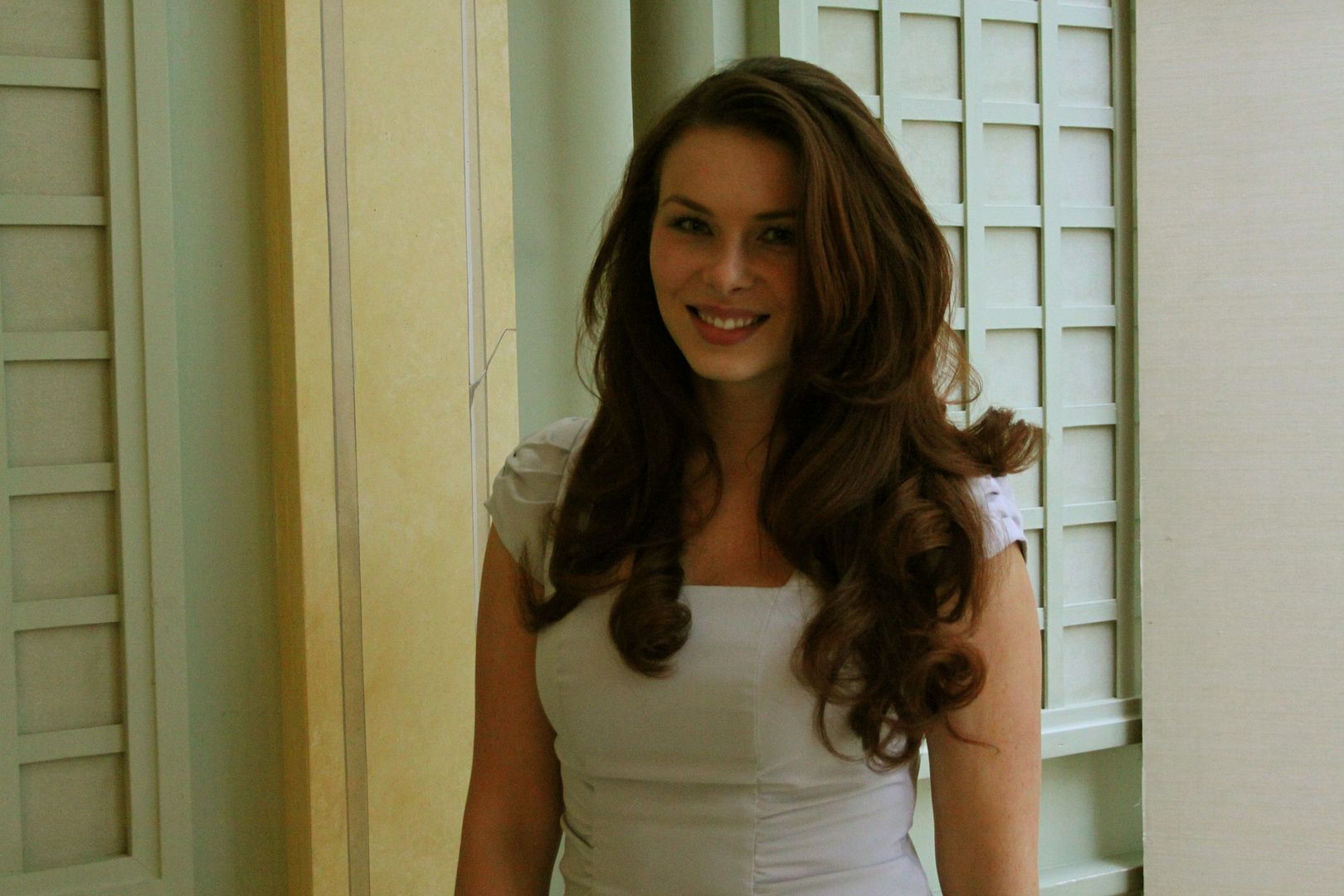 KMS knew that a lot of their fans loved their hero products, so they kept a lot of the old range but they also added 12 new products to the range bringing 52 in total, as well as a new subline called Freeshape which has heat activated technology to help style last until the next wash.
I haven't had a chance to try all of these products yet but I wanted to share the packaging with you so you could see for yourself what the rebranding was. Here's a little 'sneak peek' into the future of KMS: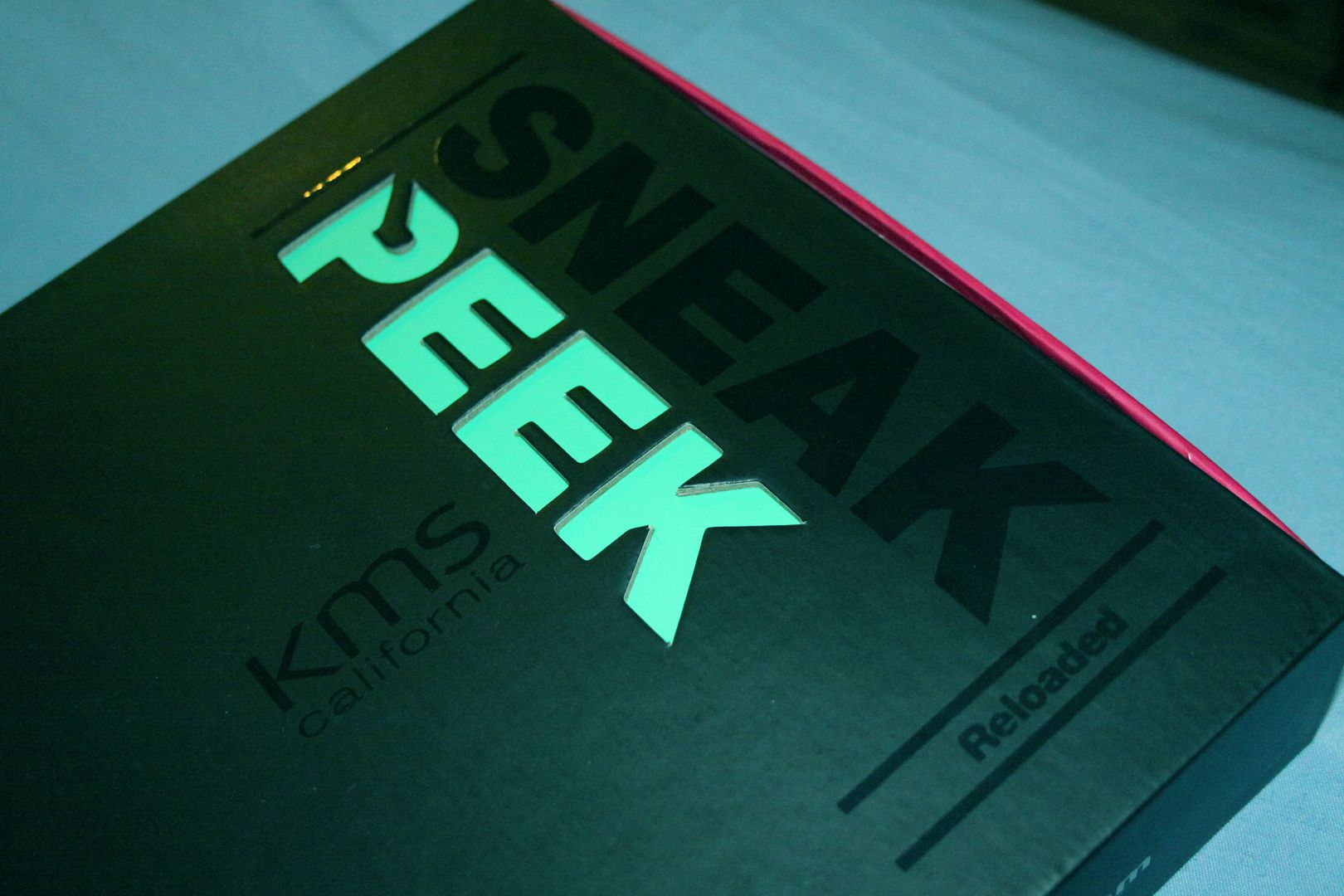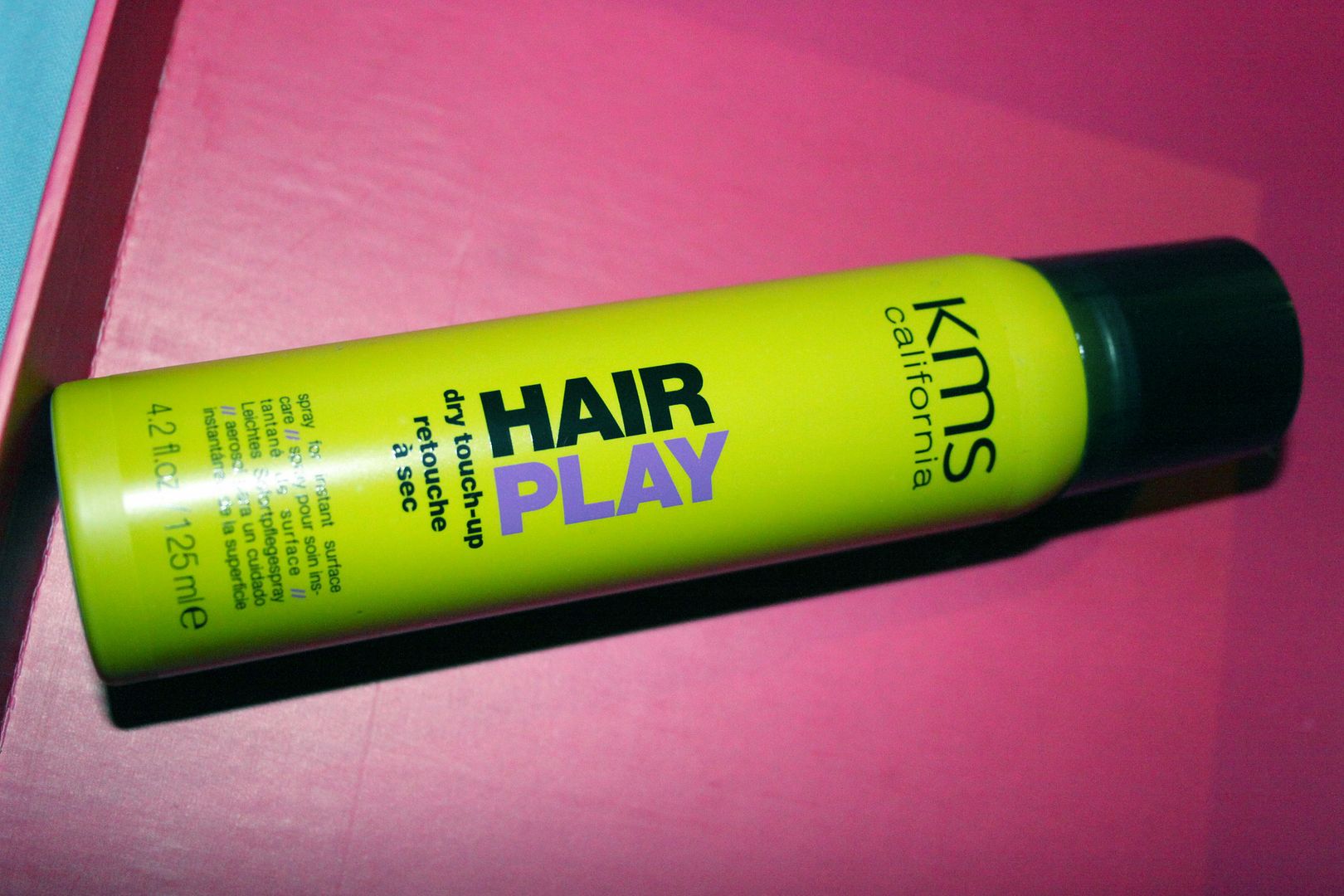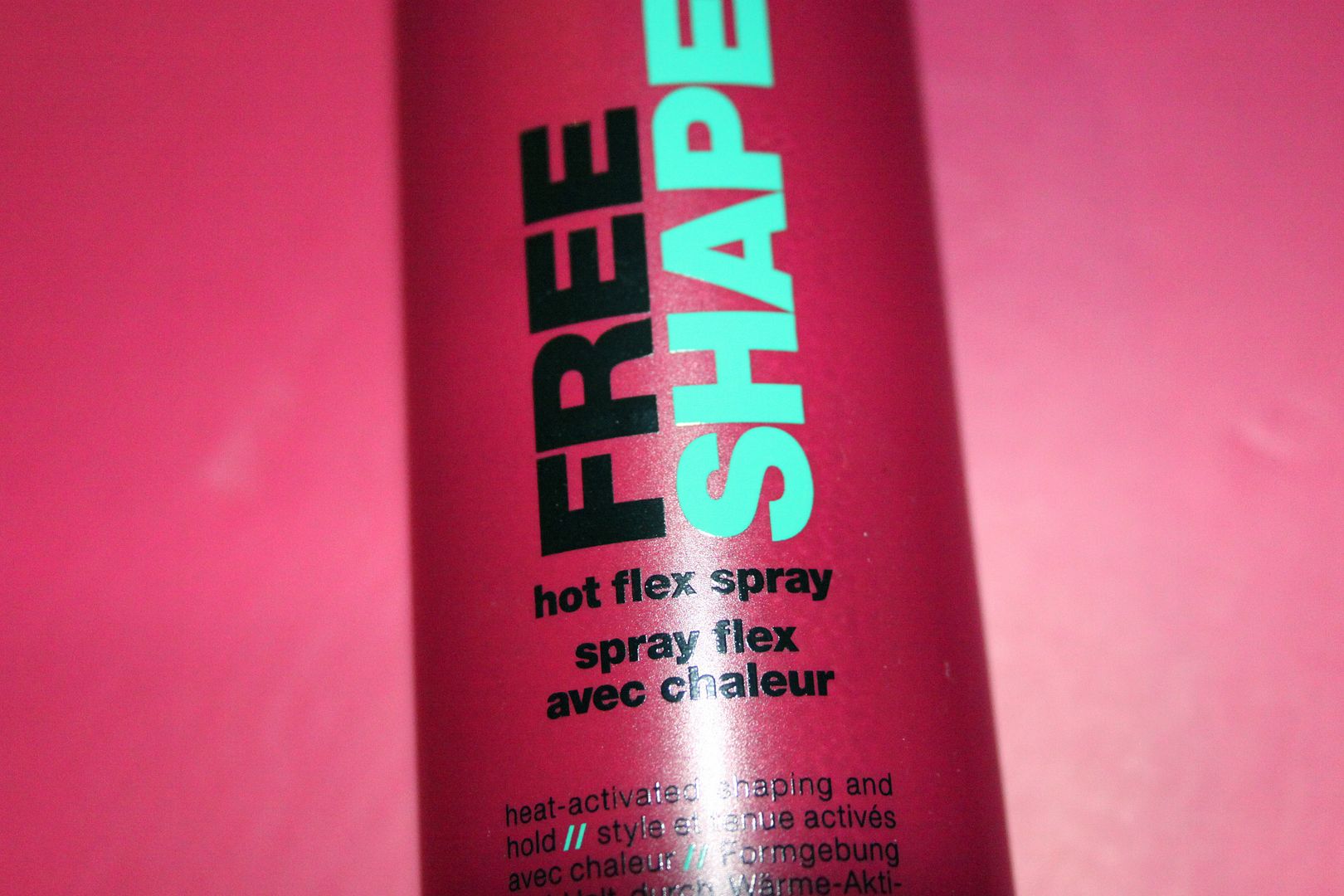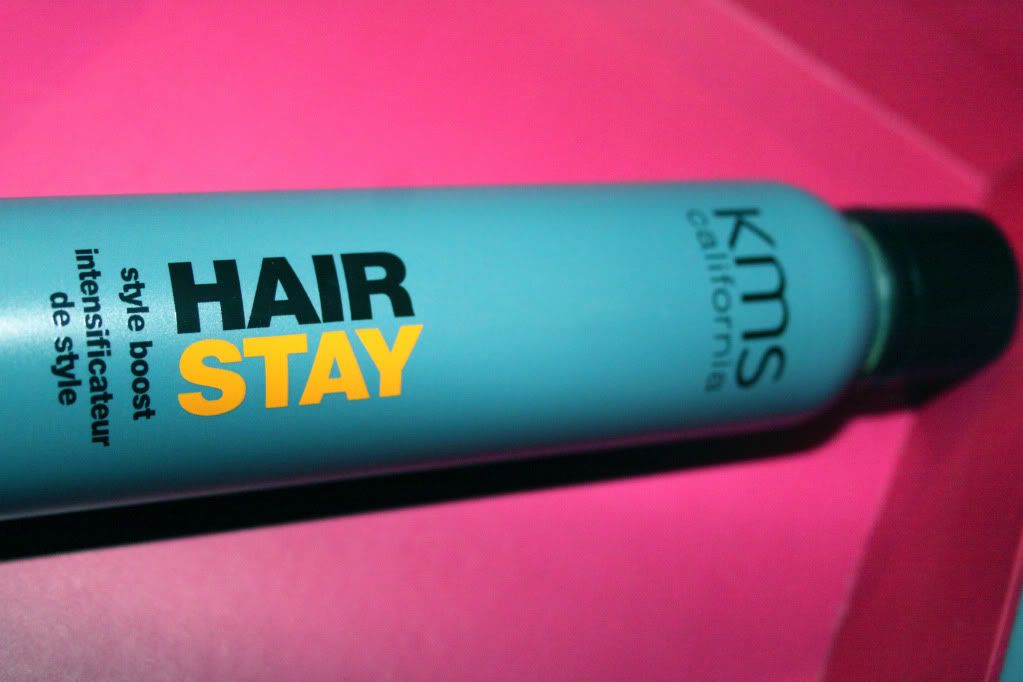 One product I have tried and LOVE as i've never seen anything like it is the Freeshape Quick Blow Dry. As I said earlier, Freeshape is their brand new subline and this is intended to speed up the drying time of hair and also condition it at the same time.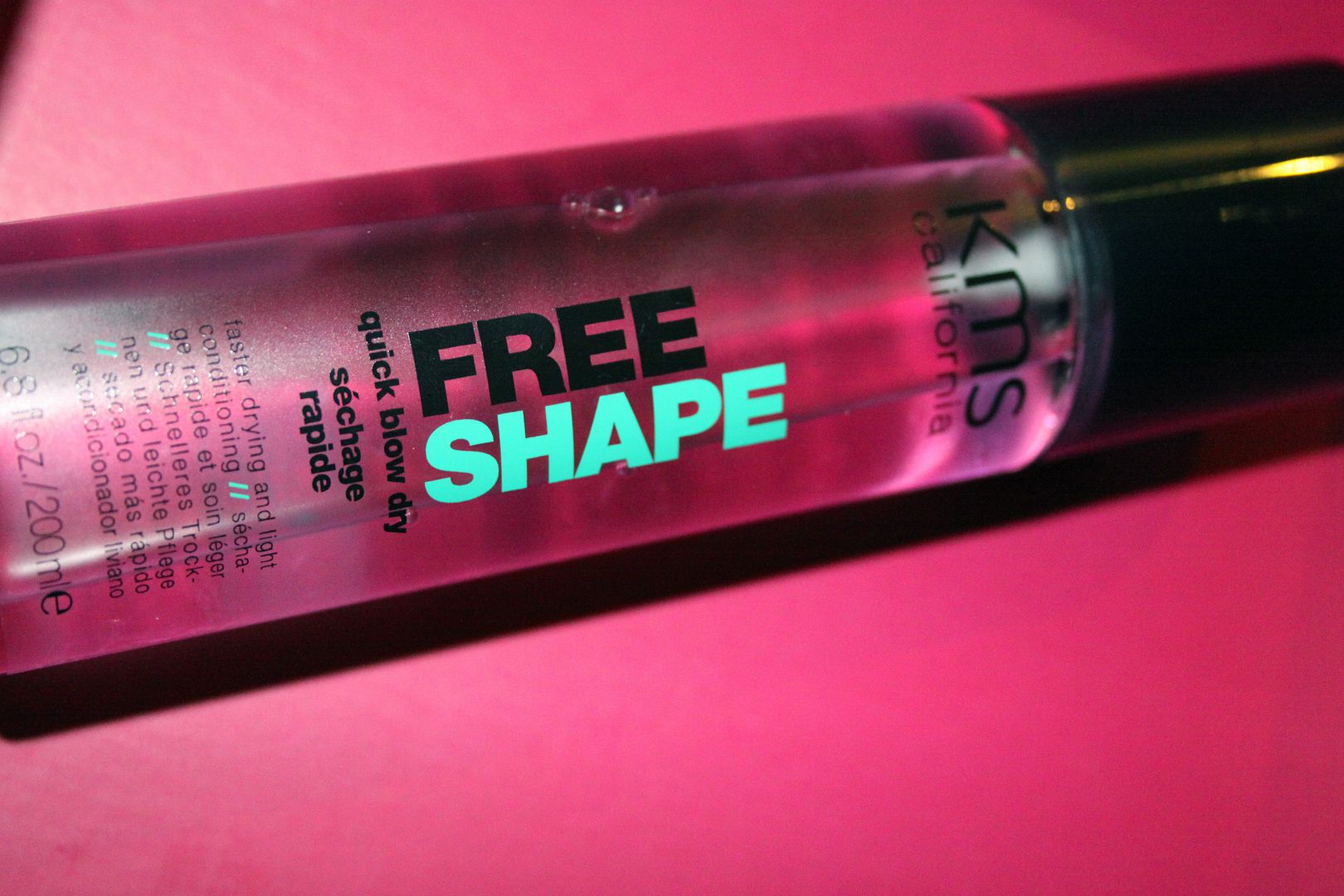 I REALLY noticed a difference between how quickly my hair dried, it now dries in almost half the time. I also used this without blowdrying my hair and it made it dry much quicker in natural time too - and it felt like actual silk. You need to shake it to activate it, look how cool it goes when you shake it:
I have been loving this product and now have high hopes for the rest of the Freeshape range which I can't wait to get my hands on when KMS relaunches in September. The Quick Blow Dry will retail at £13.
If you want to stay on top of KMS and keep your eyes out for launch you need to bookmark http://www.kmscalifornia.com/ which launches live on September 1st. I was allowed a sneaky peek inside at the event and there are all sorts of great features coming to the website including an interactive style grid and an area where you can exchange reviews and news. Definitely one to rival other hair websites!
I don't normally share these things but I just had to due to how cute it is and how much effort went into the whole rebranding. This is the USB stick they gave me - it's a little hair play bottle!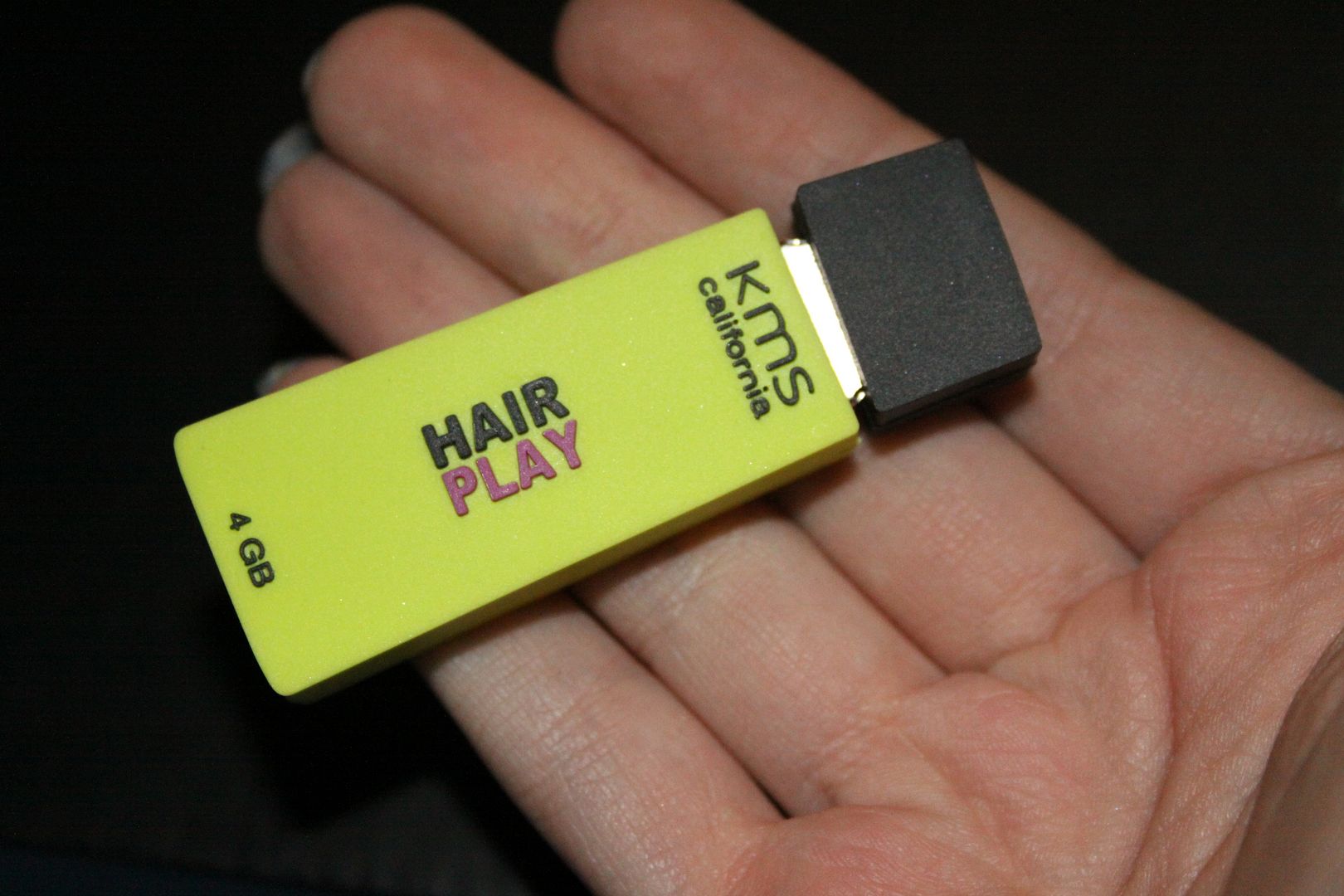 What do you think of KMS? Will you be buying anything from their rebranded collection? Did you already have any favourites?
Let me know, Love Zozo xxxx
Disclaimer: All products shown in this post were provided by KMS PR for consideration by me.