I've been twenty two for three months so the title doesn't really apply to me, sucks. I actually miss being twenty one, such a wonderful age to be. Nevermind eh! Of course when Forever 21 opened literally opposite my workplace a few weeks ago I couldn't resist but pop in and try it out for myself. Although the age range of clothes they seem to be appealing to seems to be a little bit younger than 21, more 15-20 i'd say, they have some great items that are well priced, and i've already fallen head over heels for this denim playsuit I picked up two weeks ago...
playsuit - forever 21 | belt - accessorize | lipstick - rockalily london
My belt is really old from Accessorize, about 5 years old I think but I still love it. I wanted something to bring a bit more detail to the playsuit, and I like how the gold belt brings out the gold button detail. I really love this playsuit and actually after only wearing it for one day and after buying it with Lily the day before she turned to me and was like 'oh, that's the playsuit you bought - it looks like you owned it forever'. I love this, makes me feel like it belonged to be in my wardrobe and I feel confident it suits me and is very 'Zozo'. Great job F21!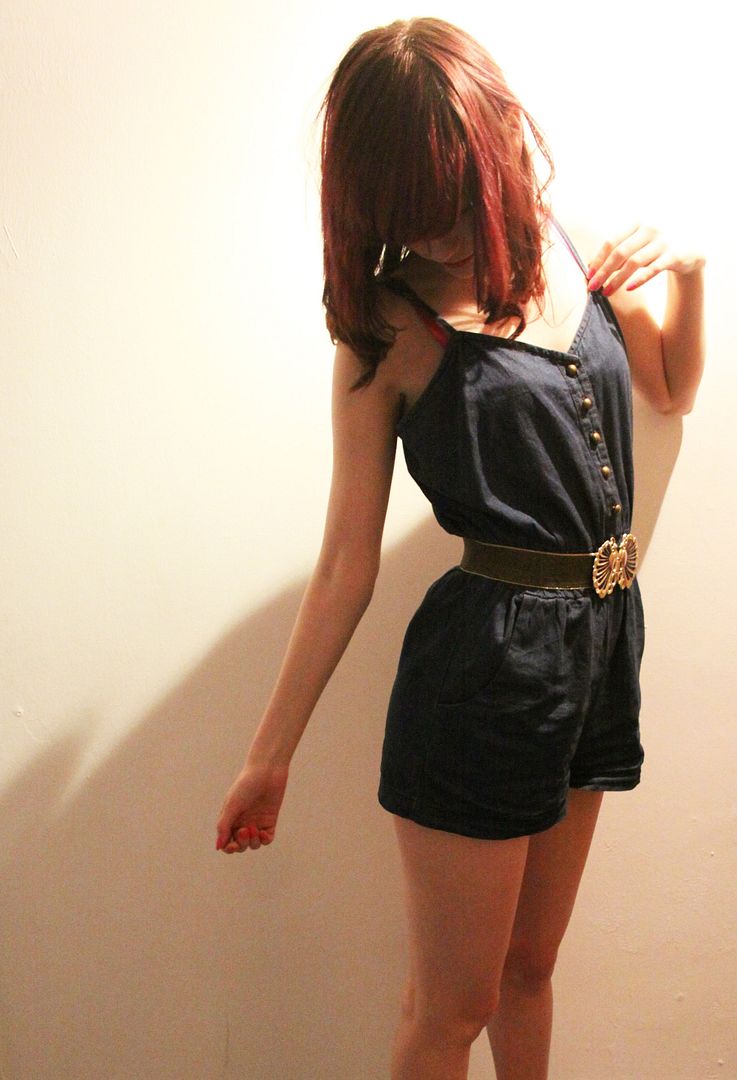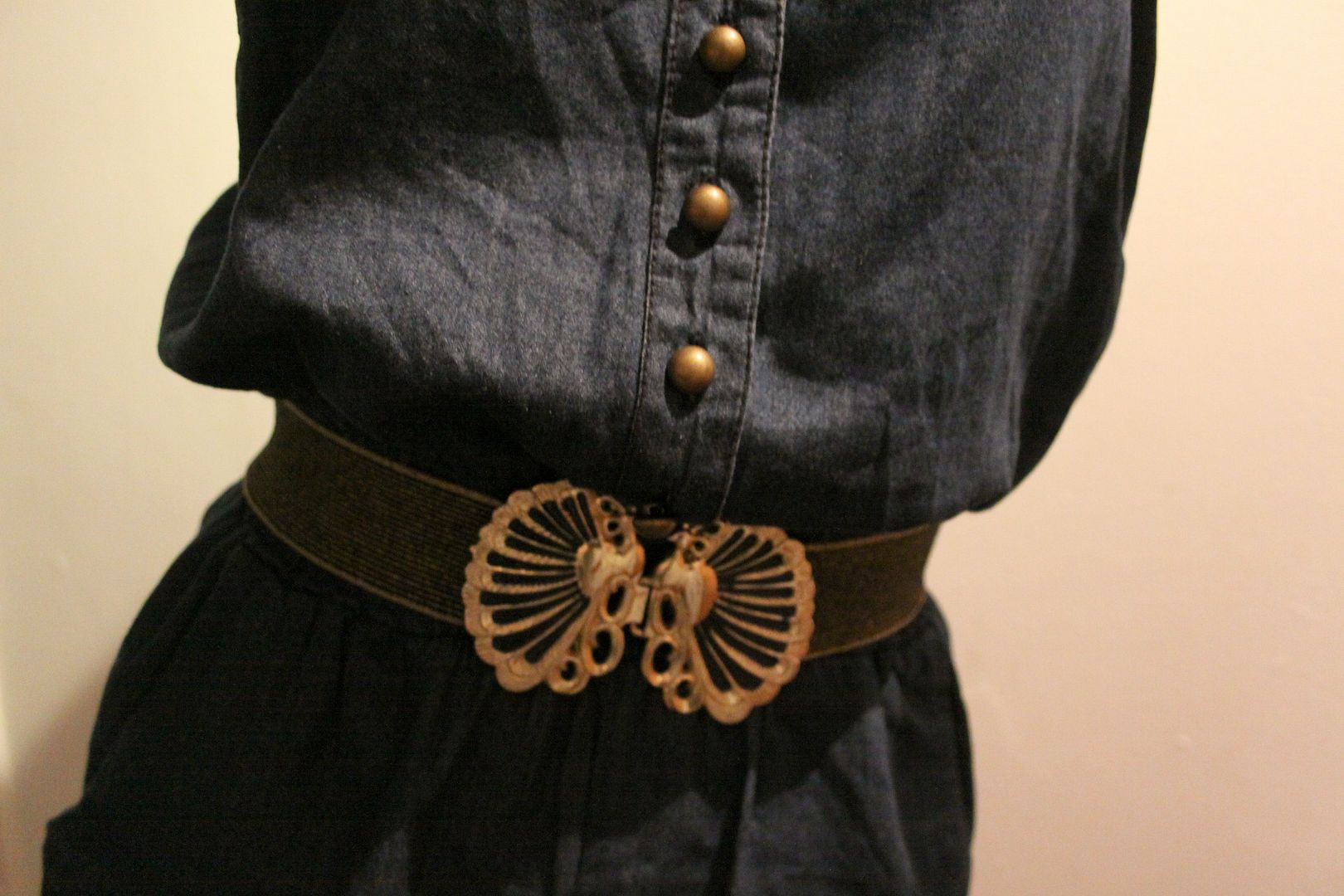 It only cost around £19 which is a great deal, F21 have some really good price points. Some of their stuff even starts at about £2! Great news.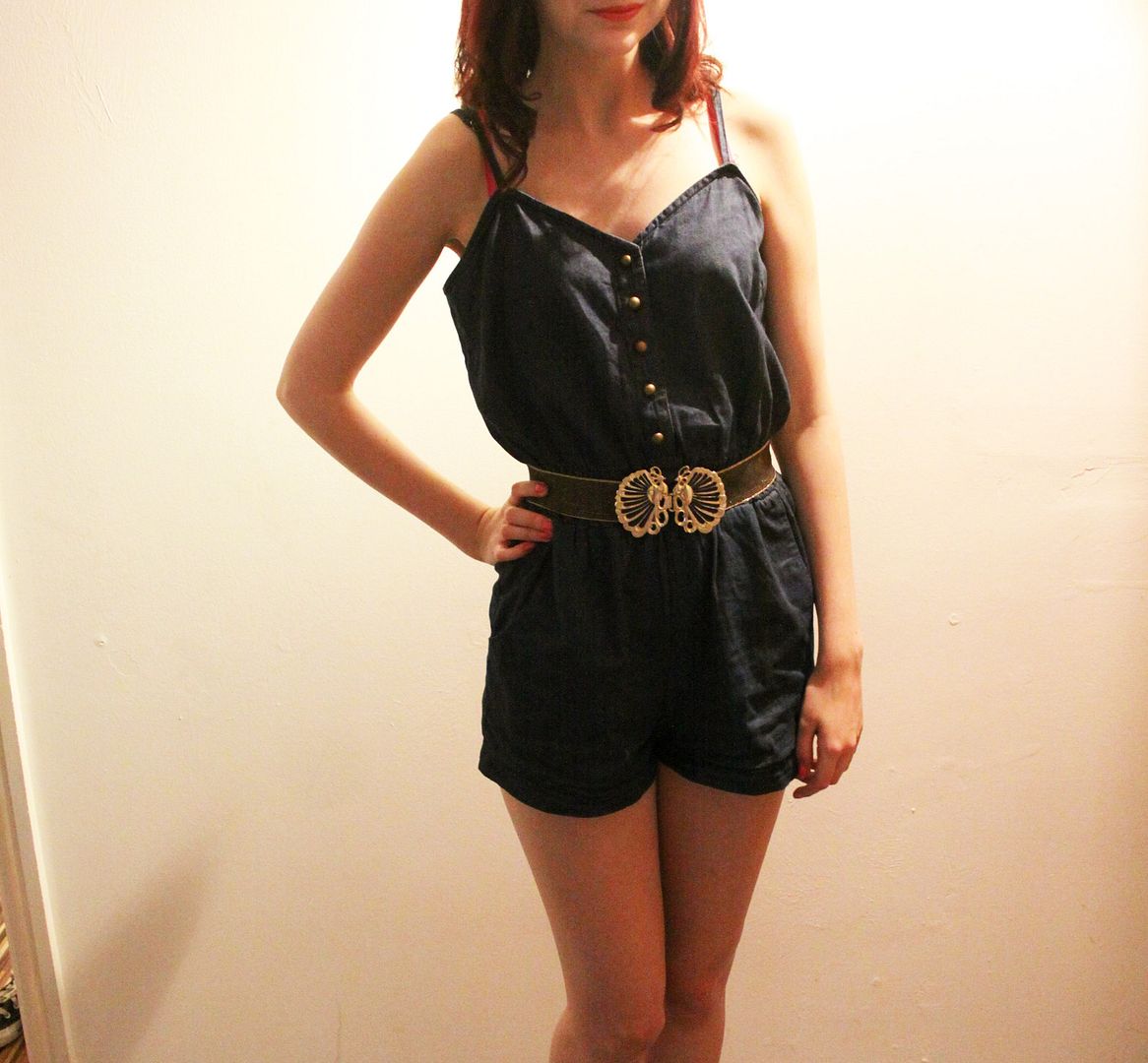 I also styled my hair in really soft inward curls which I love when wearing simple clothing like this playsuit, I almost see it as an extra accessory to the outfit.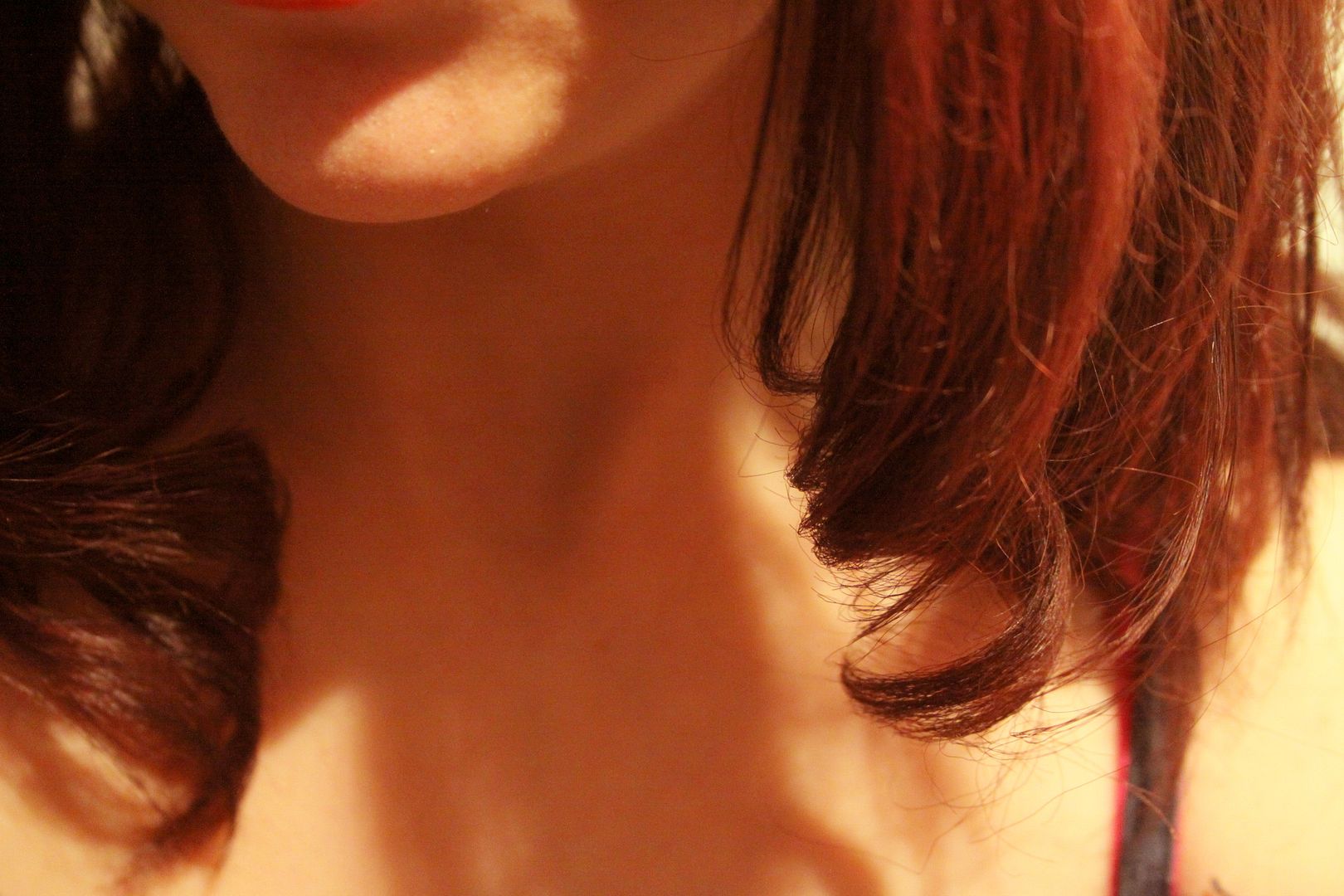 What do you think of denim playsuits? Do you shop at F21? I love how simple this outfit is, just throw it on and go!
Let me know. Love Zozo ! xxxx
Disclaimer: All clothes featured in this post were bought by me. The belt I bought when I was 17!! Seventeen. I don't even remember being seventeen it feels like SO long ago....